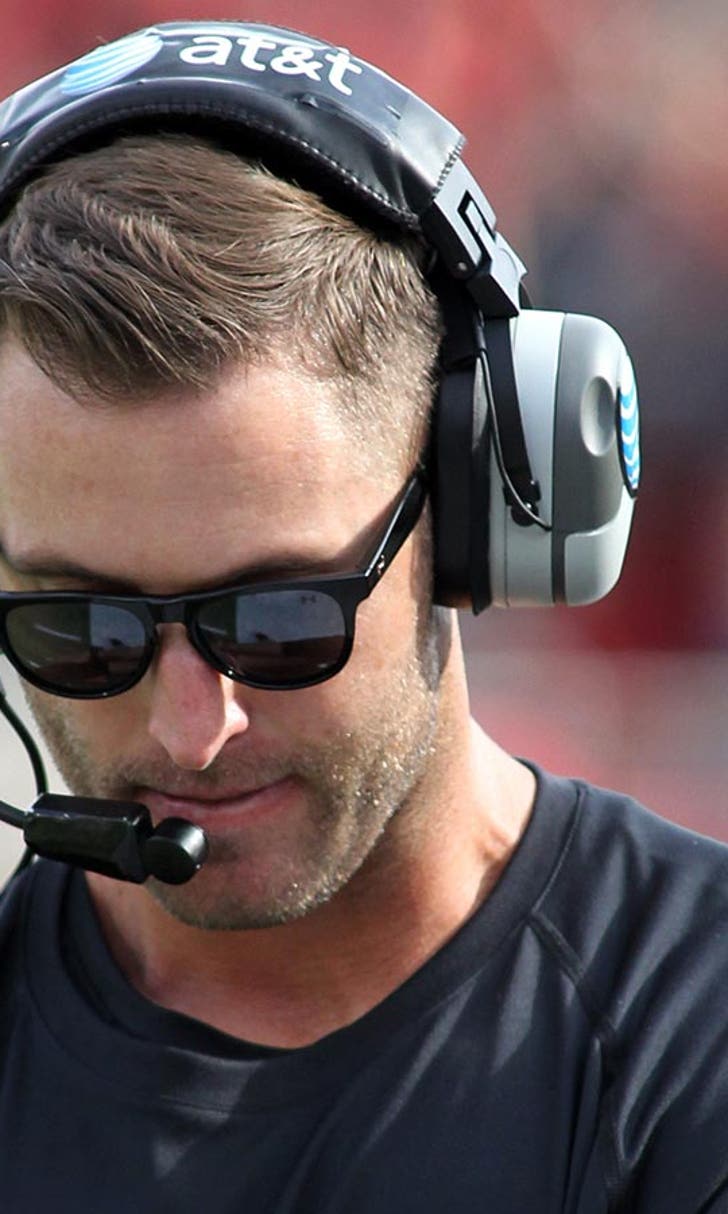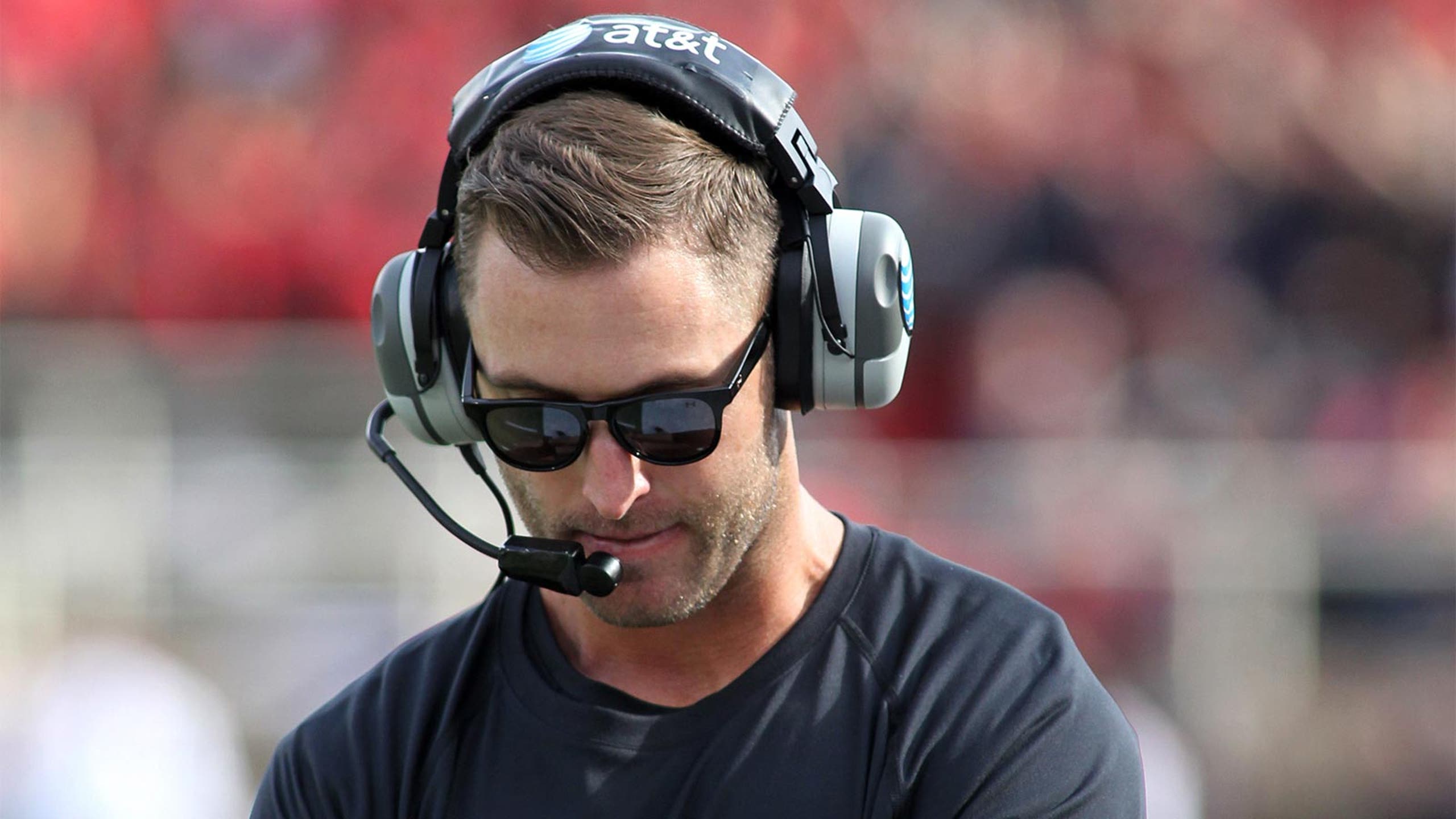 The Pregame Huddle: Week 13
BY foxsports • November 19, 2014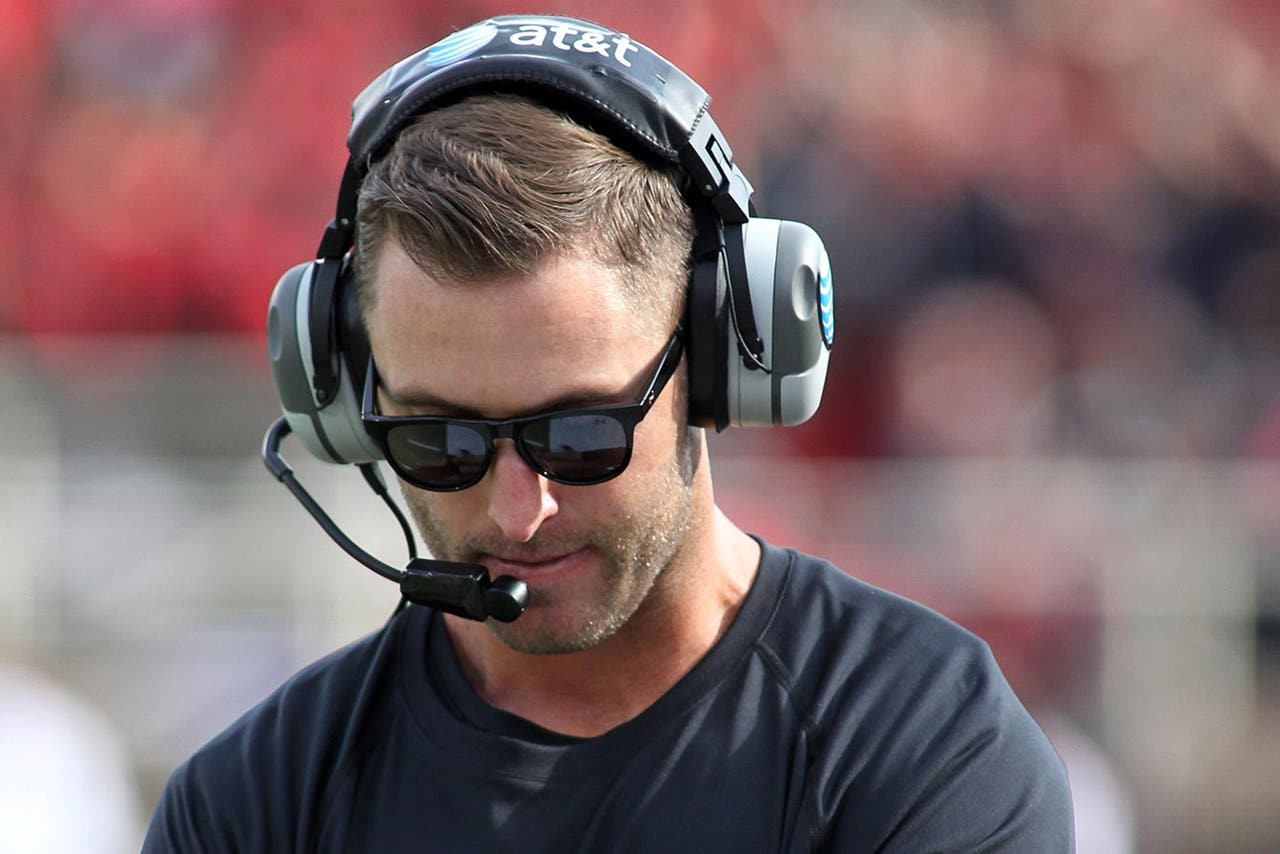 Texas Tech Kliff Kingsbury alluded to it first, then his interim defensive coordinator Mike Smith turned it into a full-blown controversy. 
"I know other coaches have called and our signals have been passed around the whole time. All I know is karma's a bad deal," Smith said. "It's not right and, to me, it's not fair to the kids. So if that's how that person wants to handle business, they can handle business that way. I sure hope I don't run into him anytime soon." 
Smith believed former defensive coordinator Matt Wallerstedt, who was dismissed after three games this season, was delivering the signs to Texas Tech opponents. 
An Austin American-Statesman report alleged that Texas coaches first alerted Texas Tech to the issue after its Nov. 1 34-13 victory in Lubbock. 
A source close to Texas Tech confirmed that Texas was the first program to inform the Red Raiders' coaching staff of the issue, but the phone call hardly blindsided Tech's staff. Coaches had suspected earlier in the season that their signals had been given to opponents. 
Through his lawyer, Wallerstedt firmly denied the allegation. 
"I respect the players at Texas Tech and would never do such a thing," he said. 
Cynical football fans found it hard to feel sorry for Texas Tech on Monday. 
"Hey, if it's such a big deal, why can't they just change their signals?"
Kingsbury told the Avalanche-Journal on Tuesday that the Red Raiders did exactly that after hearing about the breach, but it's not a simple process. Changing signals can't happen on a whim. 
"It would be like trying to learn a new language in the middle of the season," a source close to the program told FOX Sports Southwest. "In the offseason, it would be no biggie, but you also have to remember that during the season, there's a limited number of hours you can spend with players." 
The only other quick fix Texas Tech could find was shielding defensive signalers with towels during the Red Raiders' loss to Oklahoma last week. 
Another Big 12 defensive coordinator says there are more ways around the issue than towels and midseason switches. 
"I've been on staffs that get signals and know everything the defense is doing," the coach told Fox Sports Southwest. "That's why you need to have a couple different signals for the same call. It would be difficult to change signals on the kids every week. The other thing is to have a couple of guys signal and change up who is live." 
Sign "stealing" has made headlines in the Big 12 two other times this season. 
Former Texas Tech quarterback Baker Mayfield was also suspected of relaying TCU's signals in Oklahoma's game against the Horned Frogs. TCU co-OC Sonny Cumbie was Mayfield's position coach at Texas Tech in 2013. 
In September, Kansas State coach Bill Snyder suggested Auburn had the Wildcats' signals during a halftime interview. He later dismissed the controversy as part of the game. 
He's right, but what Texas Tech believed Wallerstedt did went above the usual frustrations about sign stealing that often go ignored or shrugged off. Using them to give your current team an advantage won't draw much more than an exasperated sigh and, like Snyder said, an understanding that it's part of the game. 
If Wallerstedt had moved on and become an assistant at Texas or Oklahoma and used it to benefit his team, Smith or Kingsbury would have either not gone public with the controversy or been far more muted in their complaints. 
Wallerstedt's case is rare in that Tech coaches suspected he was going out of his way to hurt his former team, an offense that if proven, could seriously damage Wallerstedt's future employment prospects.
Additionally, passing along signals to an opposing coaching staff isn't a short conversation. The difficulty of doing so further infuriated Smith and the rest of Texas Tech's staff. 
Now, a lawyer is involved, and I doubt there's much interest on the part of Texas Tech of dragging out the issue, even if it has left the coaching staff seething. Lawsuits simply aren't good for business and proving Smith and Kingsbury's allegations would likely be difficult. Taking and using the signals isn't the most ethically sound decision in the court of public opinion, so getting other coaches to go on record about using the information if it was given won't be easy. 
You've probably heard the last of this chapter in sign-stealing.
CHECKING IN ON THE BIG 12 AWARD RACES
There are three Saturdays still left in the season, but let's check in on the Big 12 awards races as the season enters its stretch run: 
Offensive Player of the Year: Kevin White, WR, West Virginia. 
White's production has slowed a bit in recent weeks, allowing the rest of the field to catch up to him a bit, but he's still my leader for this award after hauling in 16 passes for 132 yards against a stout Texas defense. White's 1,207 receiving yards are third-most nationally and he leads the Big 12 with eight touchdown catches. The 6-3, 210-pound target is a matchup nightmare who has played his way from junior college transfer/unknown to likely first-round pick in just a few months. 
Contenders: Trevone Boykin, QB, TCU; Sterling Shepard, WR, Oklahoma; Samaje Perine, RB, Oklahoma; Bryce Petty, QB, Baylor
Defensive Player of the Year: Malcom Brown, DT, Texas. 
This race is wide open but Brown gets my vote because of the fits he gives offensive coordinators and offensive line coaches every week. Last season, Texas Tech TE Jace Amaro took the title as the opposing player whose name came up most often when I spoke with coaches around the league. This year, it's Brown. The 6-2, 320-pound tackle has 62 tackles--unfathomable for a defensive tackle--and has 12.5 tackles for loss with 6.5 sacks and two forced fumbles. 
Contenders: Dante Barnett, S, Kansas State; Emmanuel Ogbah, DE, OSU; Ben Heeney, LB, Kansas; Andrew Billings, DT, Baylor; Paul Dawson, LB, TCU; Eric Striker, LB, Oklahoma; Shawn Oakman, DE, Baylor; Chris Hackett, S, TCU
Coach of the Year: Gary Patterson, TCU. 
There's no contest here. Patterson bounced back from a 4-8 season a year ago and moderate expectations in 2014--the Frogs were picked seventh in the Big 12--to a possible Big 12 title run and a spot in the national title race. 
His offseason hire of offensive coordinators Doug Meacham and Sonny Cumbie has his offense at 14th nationally in yards per play, up from 105th last season. TCU has done this with many of the same players, too. 
Contenders: Clint Bowen, Kansas; Bill Snyder, Kansas State; Dana Holgorsen, WVU
Offensive Newcomer/Freshman of the Year: Samaje Perine, RB, Oklahoma
Perine is the only Big 12 back over 1,000 yards so far this season and has two games of 200-plus yards. He also leads the league in rushing touchdowns, with 14. More on his season later in the Huddle. 
The Big 12 considers Newcomer and Freshman two different awards, though, so look for Hill to capture the newcomer award, which he also earned in the preseason. 
Contenders: Tyreek Hill, RB, Oklahoma State; KD Cannon, WR, Baylor; Rushel Shell, RB, West Virginia
Defensive Newcomer/Freshman of the Year: Josh Furman, LB, Oklahoma State. 
This is a somewhat thin field, but Furman gets the nod with a huge year after transferring to OSU from Michigan. He's sixth in the league with 12 tackles for loss and has six sacks, an interception and four pass breakups. He also forced a fumble. 
Contenders: Dravon Henry, S, West Virginia; Shaq Riddick, DE, West Virginia; Jason Hall, S, Texas
THE BIG 12'S MOST IMPROVED PLAYER (NON-BOYKIN DIVISION) 
Charlie Strong walked through Texas' facility shortly after taking the job when a 6-2, 218-pound receiver caught his eye. His name was John Harris and Strong had a simple question. 
"Why haven't you played?" Strong said. 
Harris admitted his behavior hadn't been the "best," and Strong had some good news for him: A new coaching staff meant a fresh start. 
"We'll give you an opportunity to show us what you're all about," Strong told Harris. "If you can't stay in line and do what we're asking you to do, you won't ever play." 
Harris has showed Strong and the new Texas coaching staff. So far, Harris has made the most of his final season wearing burnt orange. 
Trevone Boykin is the Big 12's most improved player, but Texas receiver John Harris isn't far behind him for that title. 
The Longhorns' senior had just nine career receptions in his first three seasons in Austin, but in Year 1 under Charlie Strong, he's emerged as Texas' go-to target in the passing game, catching 59 passes for 976 yards and seven scores. 
Strong saw Harris take a leadership role as one of the team's hardest workers during the offseason, shedding 15 pounds and "changing" his body. 
Quarterback David Ash suffered a broken foot early in spring and with sophomore Tyrone Swoopes still trying to learn the offense, opportunities for receivers to shine were minimal. When preseason camp arrived, Texas coaches still weren't sure what they had in Harris, and figured Marcus Johnson or Jaxon Shipley might be the unit's top targets. 
"In preseason camp, he came in and started competing. We started taking notice and everybody was like, 'Look at Harris, look at the catches he's making, look at how hard he's going.'" Strong said. "He took it right to the games." 
Harris caught seven passes for 110 yards and a touchdown in Texas' season-opening win over North Texas and caught a pair of scores against Oklahoma. Saturday, his nine catches for 117 yards and a touchdown provided a third trip north of the 100-yard mark in five games. Texas is 4-1 in that stretch and Harris has gone from seventh on the team in receiving yards a year ago to fourth in the Big 12 in receiving yards per game, with 88.7. 
"He bought right into it and it's been great to watch him," Strong said. "You see a lot of receivers catch balls and they go down. He'll catch a ball and there will still be three or four guys trying to tackle him and he's still moving his feet trying to get extra yardage." 
His seven scores are just one fewer than Big 12 leaders Corey Coleman (Baylor) and Kevin White (WVU). His size and ability to high point the ball have made him a reliable weapon in the red zone. No other Texas receiver has more than one touchdown catch. 
"When the ball goes up, he feels like it's his ball," Strong said. 
ON BRILES AND THE BALLOT
In this space last week, we pointed out that Art Briles' ballot in the final coaches poll of 2008 had Oklahoma No. 1 and Texas, who beat the Sooners earlier in the season, at No. 5. No coach had the Longhorns lower. 
Monday, Briles admitted it wasn't actually him who filled out the ballot, but that he had passed it on to a staffer.
Briles isn't the only coach to do this, and he noted that he's always done that. However, the week-to-week requirement is one thing. Midseason polls, as much as many hate to admit it, don't have a lot of meaning. 
However, many coaches reclaim their ballots for the final poll of the year, which was factored into the BCS rankings and made public. Only the final coaches poll is made public. 
In that vein, it's a little more scandalous. Multiple people suggested to me on Twitter that Briles went that route to face the music for laziness, rather than lose any ground on Baylor making the playoff over TCU. 
First off, I don't believe it would have any bearing on Baylor's postseason destination and second, Briles is above that. 
Briles' ballot last year wasn't much more than a chuckle-worthy note, and his explanation of how it happened doesn't change anything. 
CUMMINGS HAS KANSAS ON THE MOVE
Michael Cummings was the forgotten man. As a freshman in 2012, he supplanted Dayne Crist and started the final five games, but never topped 81 yards passing in a single game. 
When Jake Heaps struggled in 2013, Charlie Weis turned to another freshman for answers, giving Montell Cozart the keys to the offense and passing up Cummings. 
"I just kept trying to get better. Some things were out of my control," Cummings told Fox Sports Southwest this week. '
Kansas fired Weis after a 23-0 loss to Texas and a week later, Cummings earned some meaningful playing time in a loss to West Virginia. That week, interim coach Clint Bowen quietly opened up the starting job by splitting first-team reps between Cozart, Cummings and UCLA transfer T.J. Millweard and upping the amount of 11-on-11 work. After a team meeting on Friday before Oklahoma State visited Lawrence, Bowen pulled Cummings aside and told him his first start since 2012 would be that Saturday. 
"He was able to take control of situations. We saw in practice that he was making quick, decisive decisions. We knew all along and never doubted his toughness and willingness to compete," Bowen said. "He just kind of kept battling along and kept demonstrating his ability to lead, make decisions and being tough." 
Cummings was ready. 
"I wasn't nervous," Cumming said. "My preparation wasn't any different when I was starting than when I was sitting." 
The Jayhawks haven't blinked while Cummings has put up passing numbers not seen in Lawrence since the Mangino Era. A late kick return kept KU from upsetting Oklahoma State, but the Jayhawks earned a Big 12 win by routing Iowa State by 20, its largest margin of victory since 2010 and most lopsided Big 12 win since beating Kansas State 52-21 back on Nov. 1, 2008. 
Cummings' play has allowed Kansas to become competitive in four of its last five games, including a near upset of No. 5 TCU on Saturday. 
Bowen turned to veteran receivers coach Eric Kiesau, who called plays at Washington in 2012 and 2013, and put him in charge of the offense. He shortened Kansas' passing game to help Cummings complete a higher percentage of his passes and prevent the offensive line from needing to protect him for more than a few seconds. 
Tight end Jimmay Mundine and Nigel King both topped 100 yards in Saturday's near-upset against TCU, the first time Kansas had two 100-yard receivers since 2009. Receiver Justin McCay and Nick Harwell have both seen their production rise as well. 
"We've done some things offensively to take advantage of some of the skill position players we have," Bowen said. "We wanted to give him a chance to get those guys the ball in situations that work." 
It's working. Cummings' 342 yards were the most by a Kansas quarterback since Todd Reesing torched Missouri for 498 yards in the 2009 season finale. 
"I feel like I'm moving in the right direction," Cummings said. 
Now that seems to have found a quarterback, so is Kansas. 
WELCOME BACK, SAMAJE
Before his 242-yard, four-touchdown outburst at West Virginia back on Sept. 20, Oklahoma running back Samaje Perine was mostly an urban legend. 
The 243-pound bowling ball came to OU as the nation's No. 13 running back, and Perine's feats of strength--he reportedly benched 275 pounds 20 times--often overshadowed Joe Mixon's preseason hype. 
His big night in Morgantown had folks raving and pining for more. It didn't come. At least not immediately. Before Saturday, he topped 100 yards only one other time, and that came against Iowa State, the Big 12's worst rush defense. Perine was also the Sooners' third-leading rusher that day. 
He failed to average more than four yards a carry in the three games following the West Virginia game and against Baylor, got just five carries for 21 yards. 
He showed maturity in success, endlessly crediting his offensive line and providing the big guys with pizza the Monday after the win. Perine impressed Oklahoma coach Bob Stoops again with his attitude as his notoriety waned. 
"He's worked hard, he's doing great," Stoops said. Some games it comes to you better than others."
His 213-yard, three-touchdown return to the spotlight against Texas Tech included 182 yards in the second half and vaulted him into the Big 12 rushing lead and put him in rarified air as a true freshman 1,000-yard rusher. 
"We envisioned him having a strong year, yes I don't know about 1,000 yards, but why not?" Stoops said. "When you look at how powerful he is, how hard he worked, all of that together, you could see that happening." 
Some guy named Adrian Peterson was the last Oklahoma back to top 1,000 yards as a true freshman. Perine is just the fifth Sooner freshman to top 1,000 yards and with 184 more yards this season, he'll trail only Peterson for the greatest season for a freshman running back in school history. 
"Obviously he's had enough carries," Stoops said. 
Expect plenty more over Perine's promising career. His play demands it. 
TWEET OF THE WEEK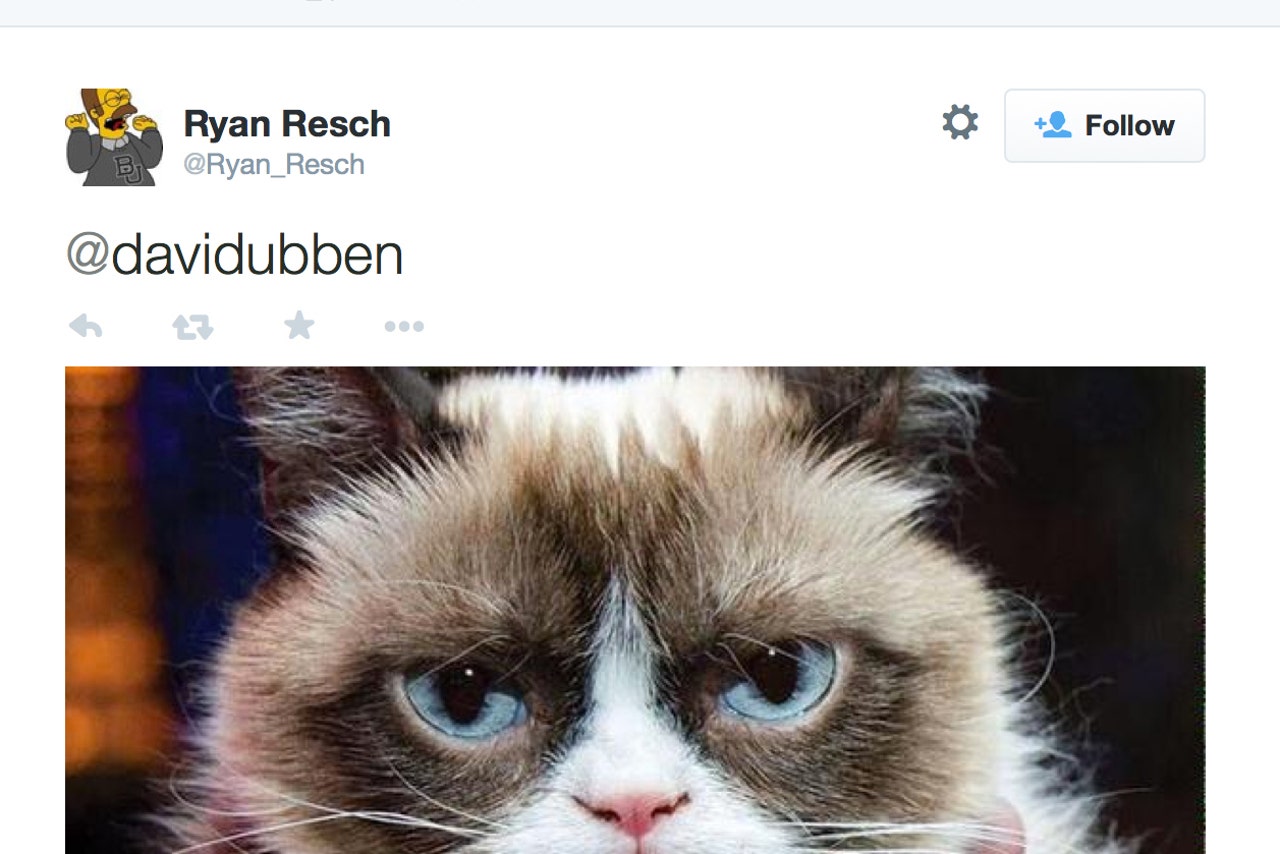 QUOTE OF THE WEEK
"It's never too cold for a Dilly Bar." -- A real American hero
POWER RANKINGS
This week, I'm ranking the Big 12's best college town eateries. Austin and Fort Worth are big cities in my book and thus, are disqualified. Kansas City doesn't count for Lawrence. Everything in Austin is delicious. Trust me. (And go to 24 Diner.) 
I miss you, Booches and Lazlo's. To the list! 
1. Vitek's (Waco) -- The GutPak is as good as advertised. We should all be more proactive about throwing tons of delicious things in styrofoam containers. 
2. Colasessano's Pizza (West Virginia) -- I don't care that the Morgantown location doesn't exist anymore. The pepperoni roll is a revelation. (Disclaimer: I have never eaten at Tudor's Biscuit World. This is one of my life's greatest regrets. Next time, Motown. 
3. The Chef (Manhattan) -- Their menu is huge and I want to eat everything on it every time I go. 
4. Cagle Steaks (Lubbock) --  Solid steaks on a ranch on the outskirts of Lubbock. No place in America may be more Texan. If the Pac-16 had happened, I always fantasized about seeing the look on Cal fans' faces when they walked in. 
5. Hickory Park (Ames) -- Best barbecue I've ever had north of Kansas City. 
---