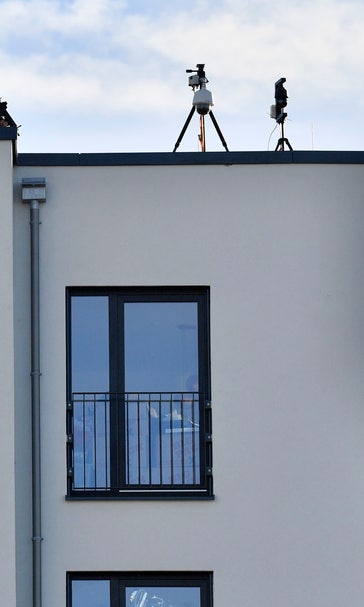 The Latest: Turkey's Erdogan defends German soccer players
September 29, 2018
COLOGNE, Germany (AP) — The Latest on the Turkish president's trip to Germany (all times local):
6:15 p.m.
Turkish President Recep Tayyip Erdogan has wound up a sometimes-fraught visit to Germany by condemning the treatment of soccer players of Turkish descent and urging "a joint stance against this racist drift."
Erdogan spoke Saturday at the ribbon-cutting for a mosque in Cologne belonging to the Turkish-Islamic Union for Religious Affairs. He decried the treatment of Mesut Ozil and Ilkay Gundogan, German national team players who were widely criticized for posing for a picture with Erdogan.
Erdogan says Ozil was "ostracized" and that "as president, I could not stomach the fact that he was alienated."
Erdogan faced criticism at a state dinner Friday from President Frank-Walter Steinmeier over arrests of journalists, trade unionists and academics in a crackdown after a failed coup last year.
---