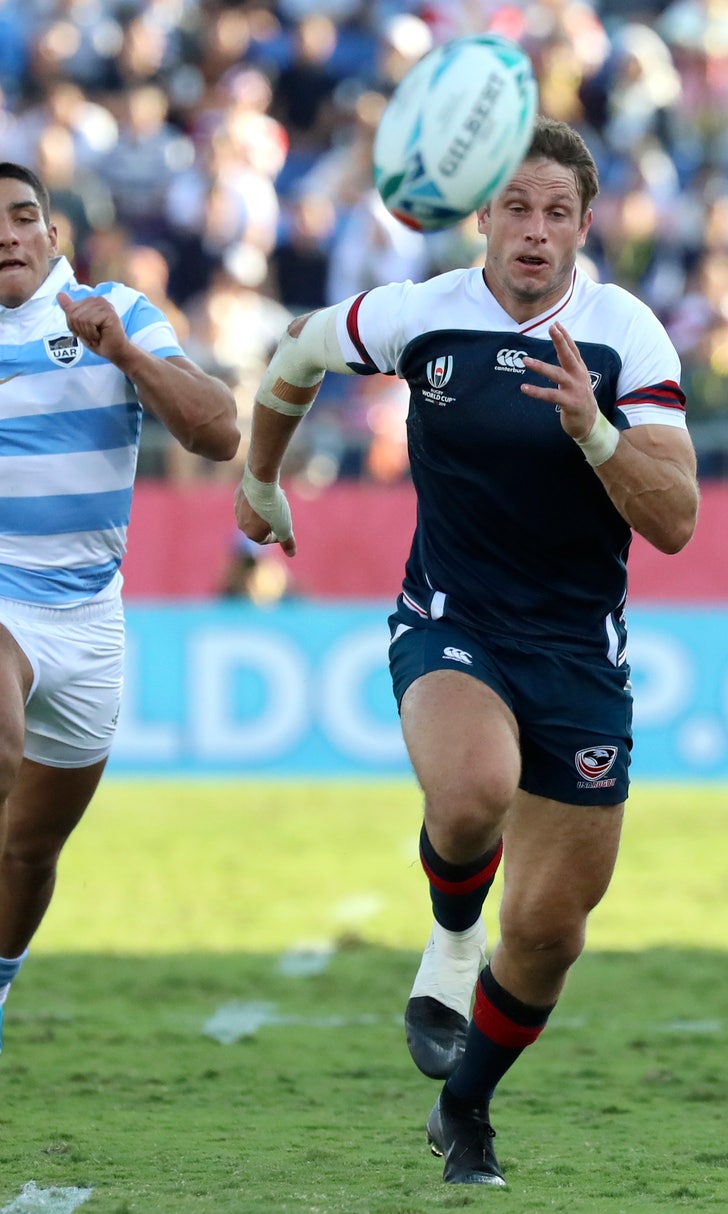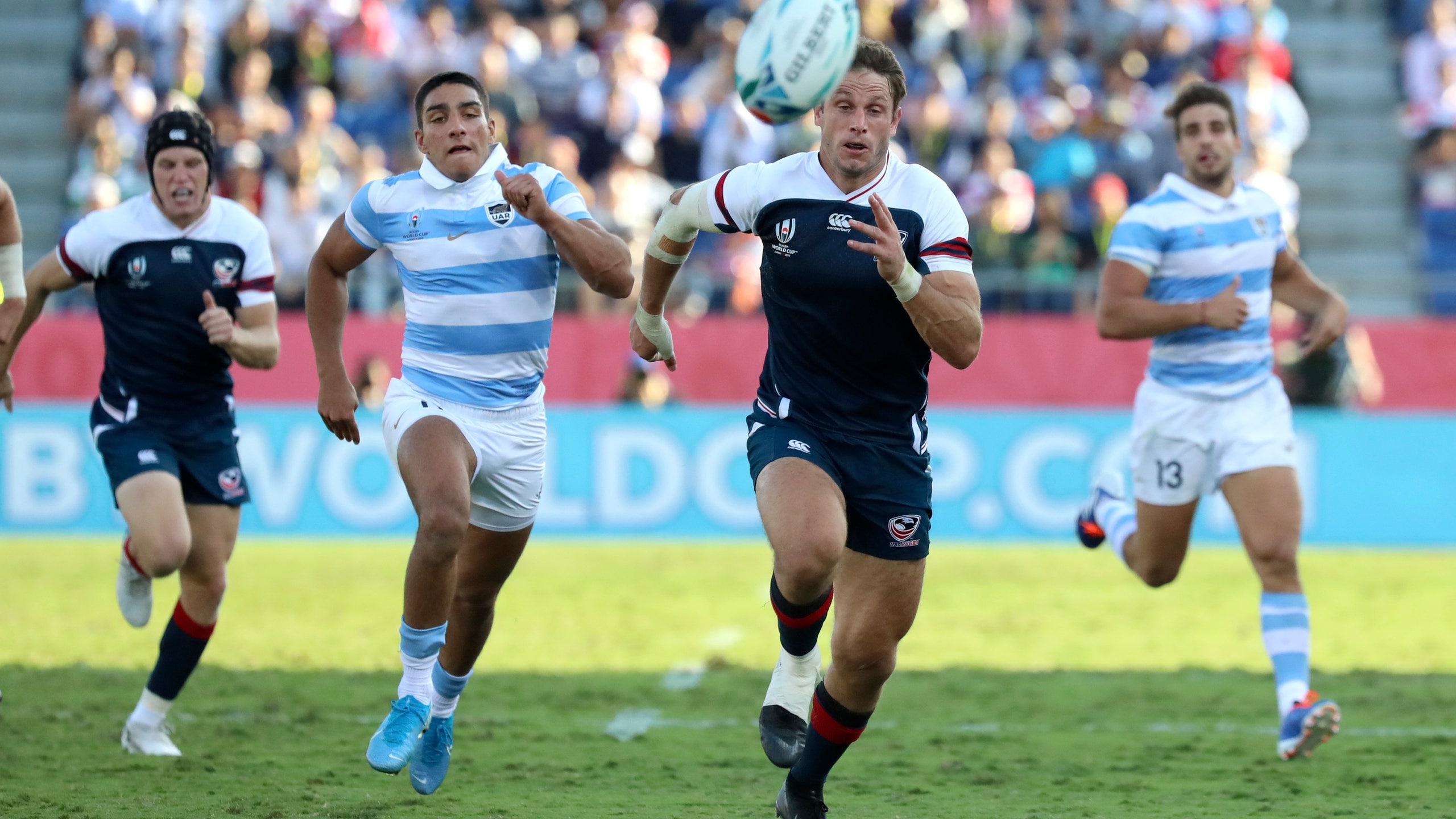 The Latest: Scully to set US Rugby World Cup appearance mark
October 11, 2019
TOKYO (AP) — The Latest on Day 22 at the Rugby World Cup (all times local):
2:05 p.m.
United States captain Blaine Scully has been selected to play his 11th Rugby World Cup game and equal the U.S. record.
Scully leads a team with three changes for the last Pool C game against Tonga in Osaka on Sunday.
The three switches are Nick Civetta in for Nate Brakeley at lock, Malon Al-Jiboori in for Hanco Germishuys at flanker, and Will Hooley in for Mike Te'o at fullback. Hooley returns after sustaining a concussion in the Americans' opening game against England.
The U.S. lost 45-7 to England, 33-9 to France and 47-17 to Argentina in a tough pool. Tonga is the U.S.' best chance of a first World Cup win since 2011.
United States: Will Hooley, Blaine Scully (captain), Bryce Campbell, Paul Lasike, Marcel Brache, AJ MacGinty, Ruben de Haas; Cam Dolan, Malon Al-Jiboori, Tony Lamborn, Nick Civetta, Greg Peterson, Titi Lamositele, Joe Taufete'e, Eric Fry. Reserves: James Hilterbrand, Olive Kilifi,, Paul Mullen, Ben Landry, Hanco Germishuys, Ben Pinkelman, Nate Augspurger, Mike Te'o.
---
---