Ultimate Fighting Championship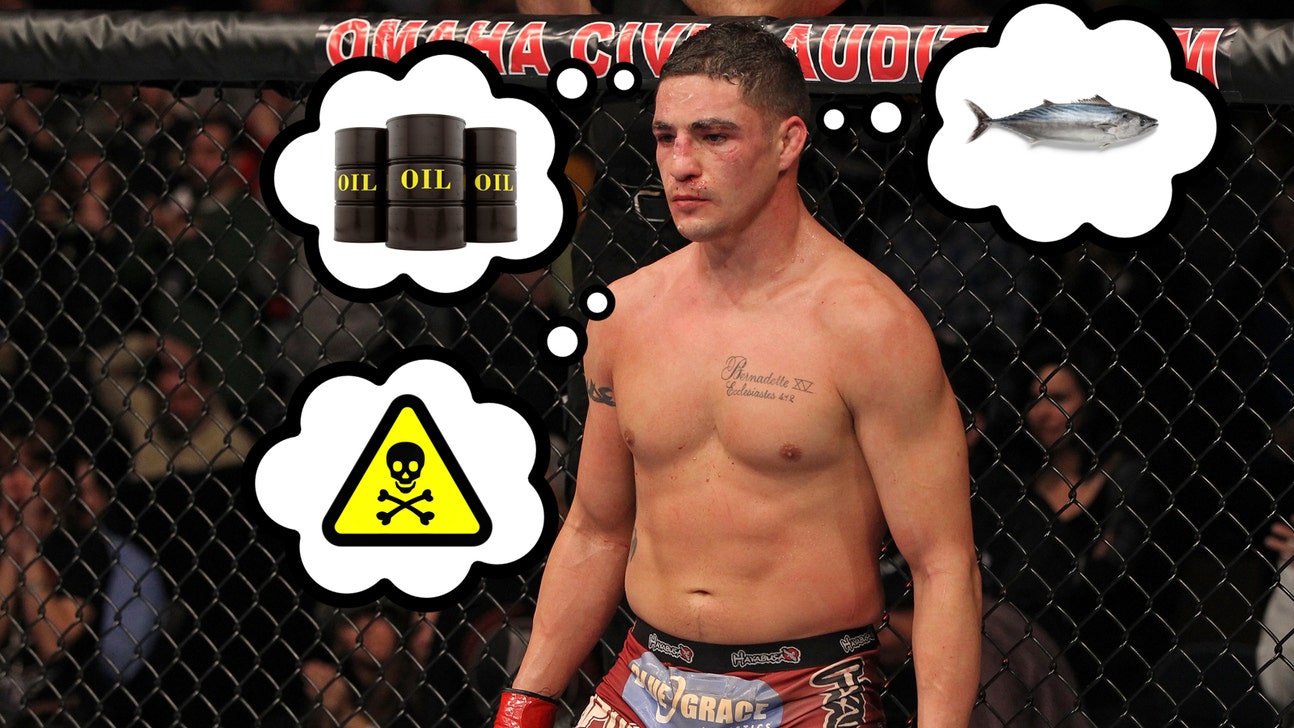 Ultimate Fighting Championship
The five most outlandish excuses for a loss in MMA history
Published
Mar. 17, 2014 8:26 p.m. ET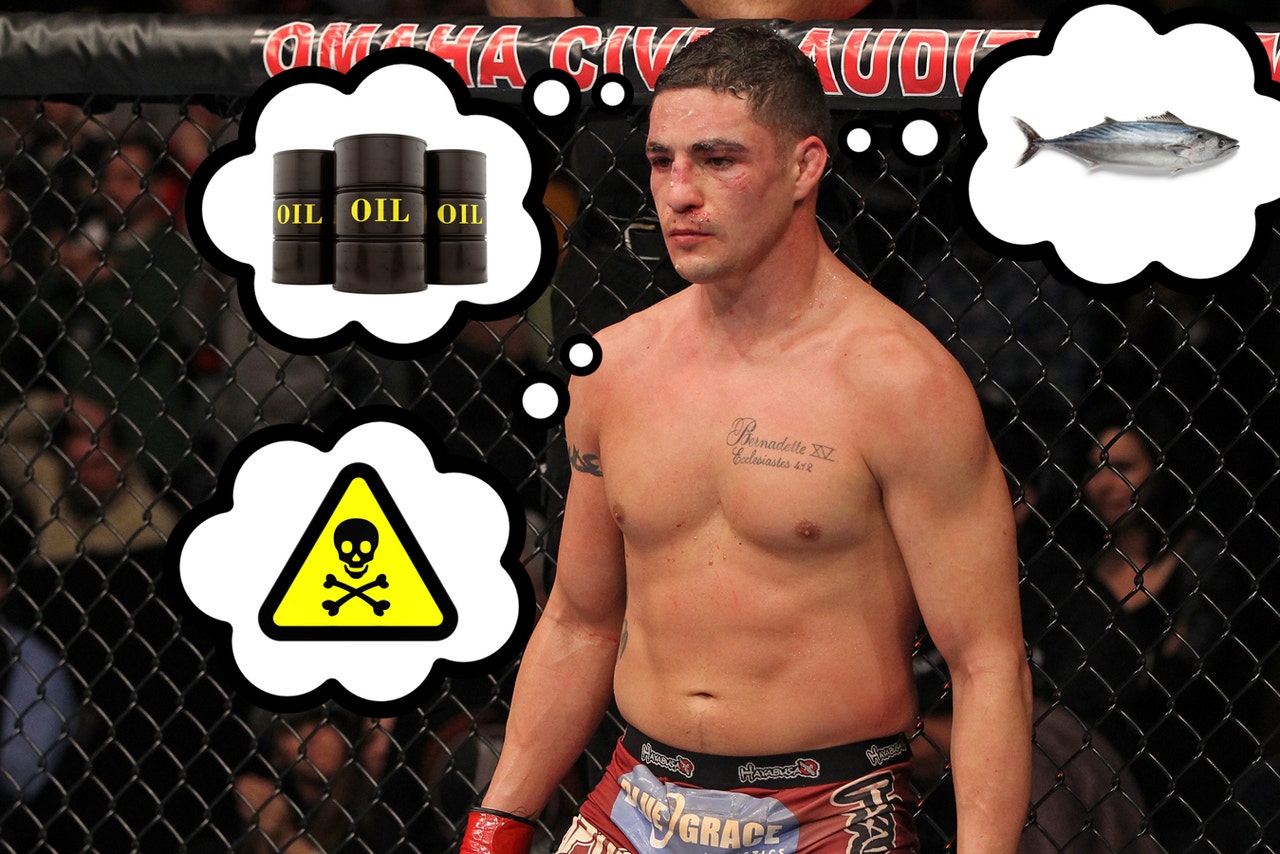 At UFC 171 last weekend, TUF 1 winner and certified crazy person Diego Sanchez dropped his second straight fight to young up-and-comer Myles Jury via a one-sided unanimous decision. But you'll be happy to know that Diego's attack that night, which consisted of biting down on his mouthpiece and charging head first into Jury's crisp combinations for three straight rounds, was not the result of the same horrendous gameplan Sanchez has implored in his last four or so fights. No, according to Sanchez (via his twitter), the loss was the result of consuming some poor beef tartare (or as he calls it "tar tar") and a raw quail egg the night before.
Yes, you read that correctly.
Again, according to Sanchez, things took a turn for the worse the morning of the fight, when he started violently throwing up his non-Dolce Diet approved meal in his hotel at 2 a.m. and didn't stop until he was walking into the cage. Sanchez's excuse is…unconventional to say the least. But it is not the first excuse for a loss we have ever heard, nor the most outlandish. The excuses you're about to read *are* the most outlandish.
#5 – Alessio Sakara pulls out of UFC 122 after eating some bad tuna fish
This might not be an excuse for a bad performance per se, but there's no denying that Sakara's excuse for pulling out of his UFC 122 co-headlining fight with Jorge Rivera just hours before the event took place was one for the history books. Not unlike Sanchez, Sakara chalked up his last-second withdrawal to some bad tuna fish. As he described in this shoddily-recorded video:
"Between vomiting, fever and sweating, I couldn't hold down my liquids to gain back my weight (after the cut)," said Sakara. "(The UFC medical staff) hooked up an IV to rehydrate my body, everything was done at the last minute. I want to especially thank the staff at UFC because they saw that I was not 100 percent. They said 'If you're not 100 percent, don't fight. When you're 100 percent you can (come back) and get the knockout …
On Monday when I returned to Rome I was still not 100 percent and still feeling sick. I went to the hospital, where they did an analysis. They think I contracted something from tuna fish. This was the only thing I ate the week before when I left Miami and also the week in Germany. So they think it was a sickness from the fish, which led to a bad stomach virus. The toxin levels are still high and I am still recovering now … Please believe me that I (was) hurt more than you by this … I promise I won't eat tuna fish anymore. I took a good beating from this."
Morgan Spurlock lasted a month eating only MacDonald's, and tuna fish nearly killed a professional MMA fighter in a week. May God help us all when McD's unveils the BIG MACkrel.
#4 – Tito Ortiz fought with a cracked skull, you guys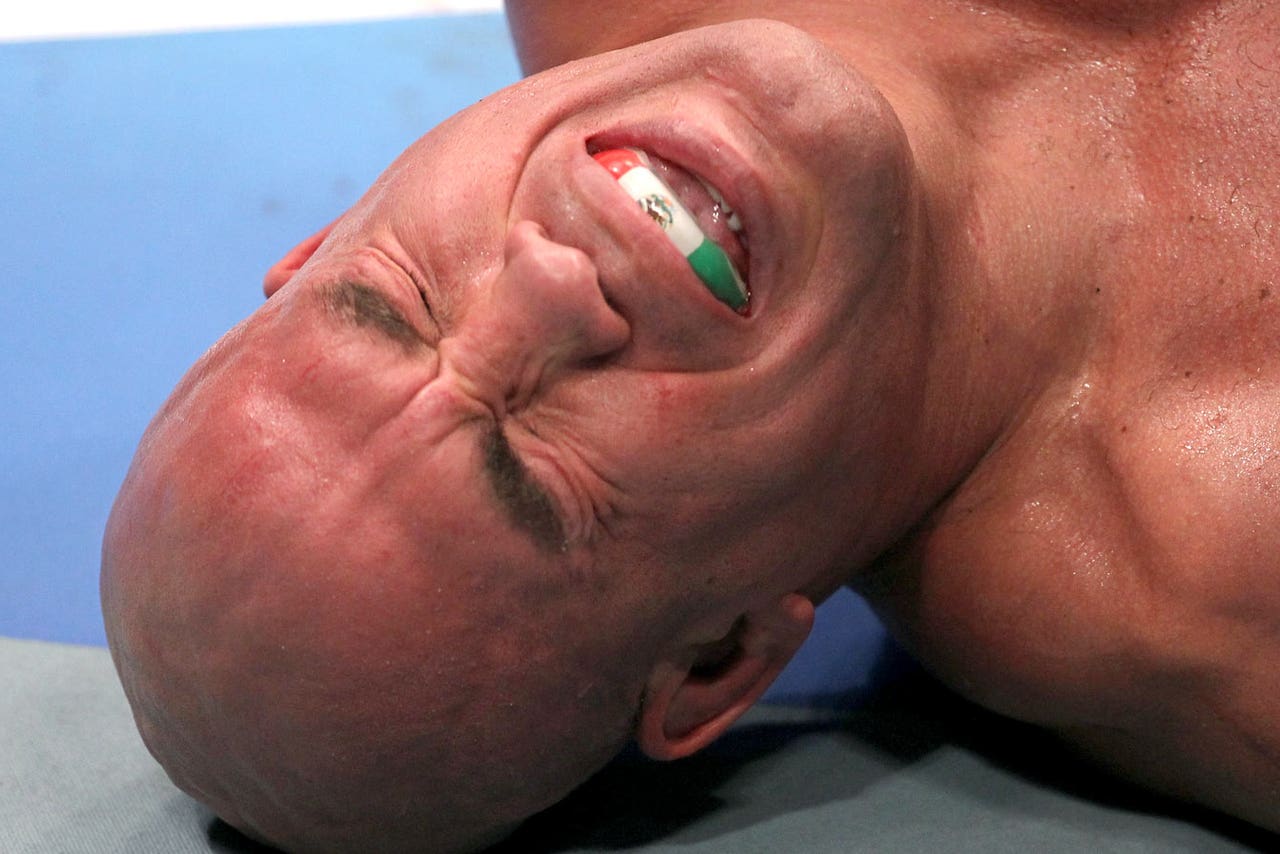 Tito Ortiz is a UFC Hall of famer and former UFC champion who deserves the utmost respect. He's also a notorious bullshitter when it comes to his post-fight loss excuses, most notably when he tried to convince us that he had suffered a "cracked skull" in the lead-up to his UFC 106 rematch loss to Forrest Griffin. While Ortiz was adamant about the extent of his injury, the UFC 106 list of medical suspensions told another story entirely. Mainly, that Ortiz was lying, and that he had no injuries of note even after his fight with Griffin that required a follow-up.
Of course, when one considers how impossible it would be to obtain a fight license with a cracked skull, it doesn't take a genius to realize that Ortiz was selling pork pies from the get-go.
#3 – Grease-Gate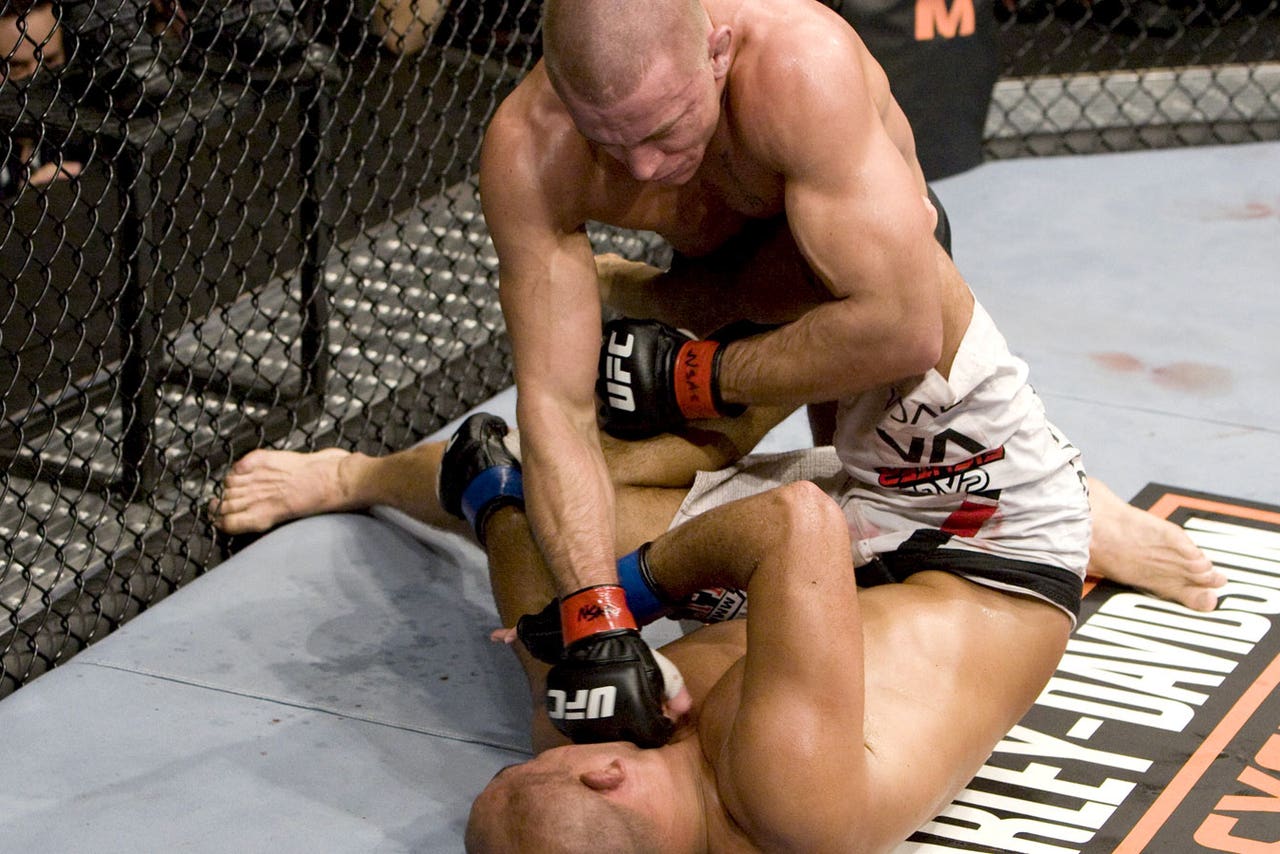 Perhaps even more memorable than Georges St. Pierre and B.J. Penn's rematch at UFC 94, in which St. Pierre emerged victorious by fourth round corner stoppage, was the controversial fallout from the fight that followed. To make a long story short: Penn accused St. Pierre of greasing in between rounds and filed a formal complaint to the Nevada State Athletic Commission after footage and photos were discovered of St. Pierre's cornerman, Phil Nurse, rubbing vaseline on his back. For this breach of the rules, Penn requested that fines against trainer Greg Jackson, Nurse, and "other unnamed individuals" to the tune of $250,000 each be sought out, that St-Pierre's license be suspended or revoked, and that the result of the bout be changed to a no-contest. You know, no big deal.
Penn even brought in the big guns (a.k.a his mother) to testify against St. Pierre at the formal NSAC hearing on March 17, 2009. But alas, when all was said and done, St. Pierre was cleared of all wrongdoing, and the fight result was left unchanged. And five years later, Penn is still bitter about it.
#2 – The Japanese poisoned Quinton Jackson's room service prior to PRIDE 15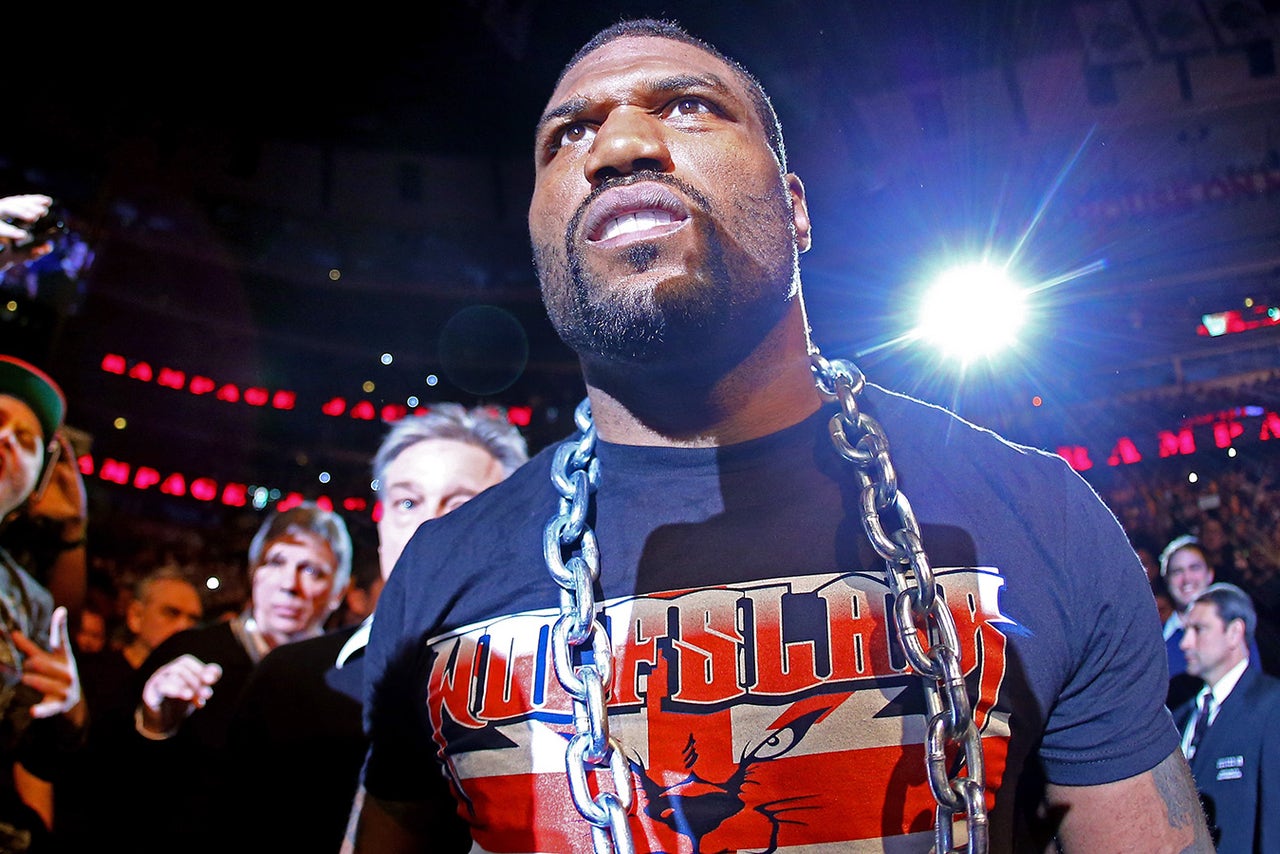 If there's one thing that has not changed about Quinton Jackson over the years, it's his ability to end a fight with a single punch. If there's two things that haven't changed, it's his one-punch power and penchant for saying ridiculous things to excuse a loss. Take his loss to Kazushi Sakuraba at PRIDE 15 way back in July of 2001, which according to Jackson, was the result of being poisoned by those goddamned Japanese prior to the bout. As he told Ariel Helwani some years after the incident:
"I remember my stomach feeling like I swallowed a brick. I still, to this day, think that somebody poisoned my room service or something like that. I was happy that it was my biggest paycheck to date, but I know they brought me there to lose. They made me lose all this weight when PRIDE didn't even have weight classes. I knew there was no way I could win. But I knew I couldn't turn back and not fight.
My stomach felt really weird and I was so sick. I said in the press, oh I don't feel good. I still fought, and I still gave 100 percent."
Clearly, Jackson put more effort into his performance that night than he did that excuse.
#1 – Tiki Ghosn didn't get knocked out, he got cut
For those of you who are unfamiliar with Tiki Ghosn, well, he's a former UFC and WEC fighter who is perhaps most notorious for dating Arianny Celeste for a brief period in the late aughts. Ghosn's made his name in recent years as a trainer and founder of The Huntington Beach Ultimate Training Center, but before all that, he was just a guy who simply could not put it together inside the octagon. After dropping his first three UFC contests by stoppage, Ghosn was given a final chance against Robbie Lawler at UFC 40. It did…not go well. Lawler turned of Ghosn's lights in less than a minute and a half, but what happened during the post-fight interview was truly the highlight of the fight.
When asked whether or not he would take back his previous comments that Lawler was "Overrated," Ghosn offered the following revelation:
"Would I take it back? No, I got a cut. They stopped it because of a cut."
---
---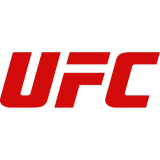 Get more from Ultimate Fighting Championship
Follow your favorites to get information about games, news and more
---