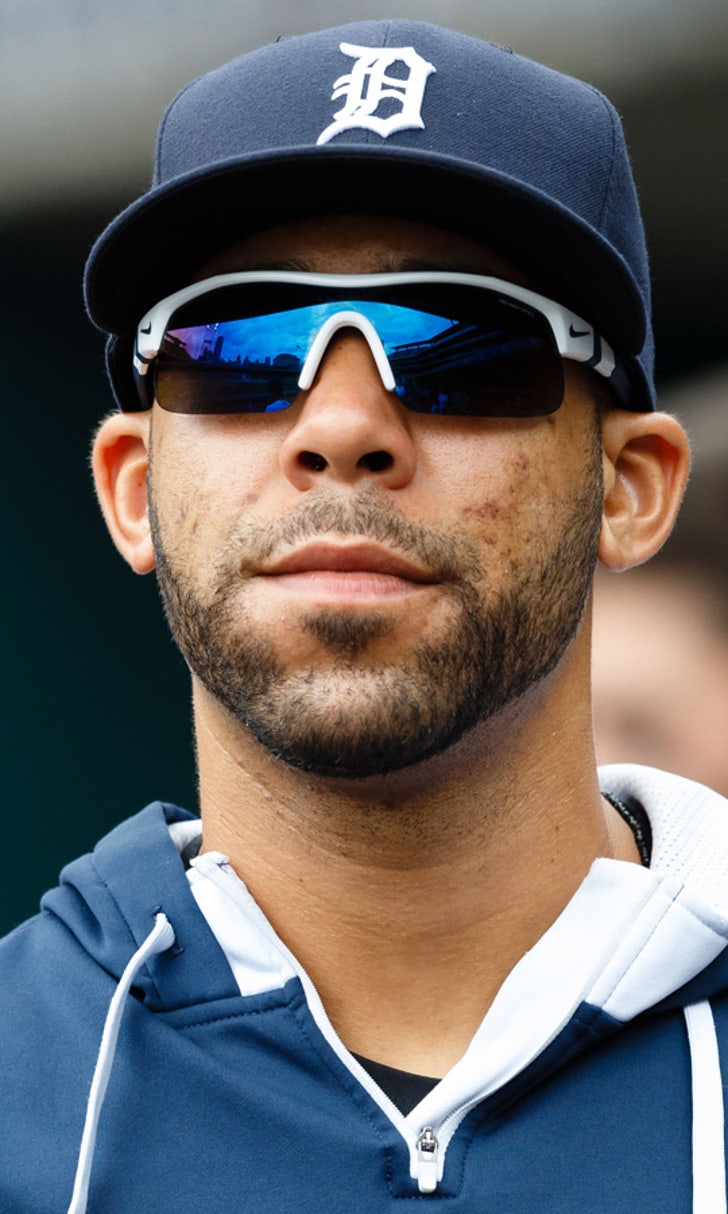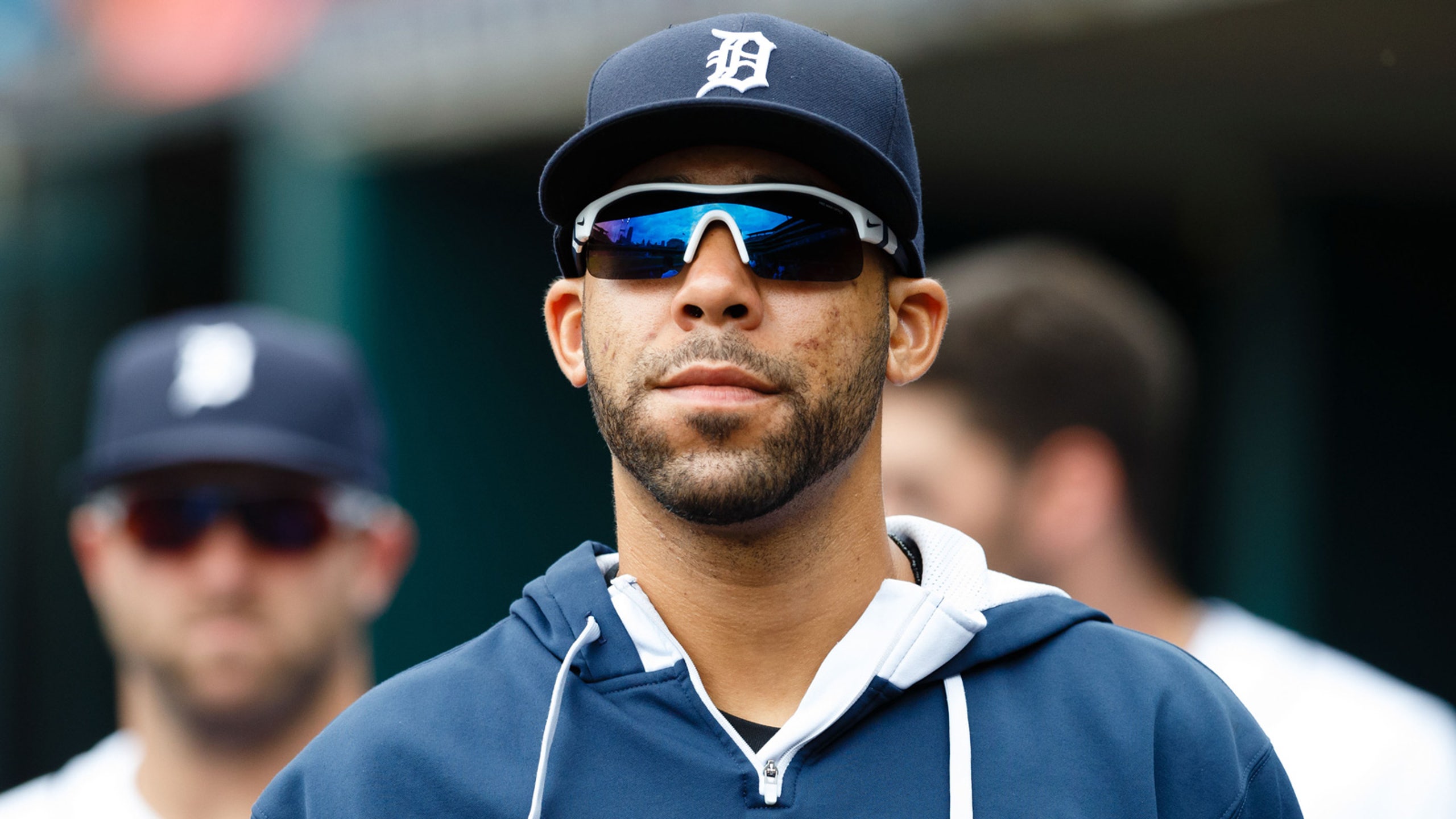 The Detroit Tigers turned a David Price profit
BY foxsports • July 31, 2015
We know that the Tigers aren't pleased to have wound up in this position. They've been one of baseball's most win-now organizations in recent years, and nothing about the 2015 roster construction really conveyed an impression of "building for the future!" Rather, there's been concern that the Tigers are headed for a cliff, on account of all the money they have tied up in declining players. And when that's what the future looks like, you at least hope that you can win soon. This year, the winning hasn't happened. The Tigers had to acknowledge their situation, and sell. There's no way that was an easy call for them to make.
There is a silver lining, though, one other than simply understanding that sports are frivolous entertainment and there are far more important things in the world. That's the steady and constant silver lining in the background. There's a particular silver lining to the Tigers having dealt David Price to the Blue Jays. If the Tigers had their wish, they would've given the ball to Price in Game 1 of the ALDS. They got him for two years for a reason. But the return package the Tigers got from the Blue Jays is strong. The group, headed by Daniel Norris, instantly helps the Tigers' system, and the return seems at least equivalent to what the Tigers gave to get Price in the first place. Which was a year ago, when Price was available for two playoff runs, not one.
Put it another way: Dave Dombrowski traded for Price. Price helped the 2014 Tigers win the AL Central by one game, and then he pitched in the playoffs. Granted, the Tigers got swept, but they got to use Price for their opportunity. Then they had Price for another four months. Now he's been traded, for a strong group of young players. Even though Price himself has lost some value, given his imminent free agency, it looks like the Tigers managed to turn a profit here, overall.
To quickly review, here's what the Tigers gave up for Price, initially:
And here's what the Tigers just got from the Blue Jays:
Those might not seem equal on the surface. Smyly's a known major-league pitcher. Jackson's a known major-league outfielder. Norris and Boyd have only very limited major-league experience. So the first package is more familiar, but the second package is younger and arguably stronger. And to remind you, the Tigers got the second package after using Price, following the first. So these weren't two back-to-back swaps.
This'll be clumsy, but helpful -- let's pair off the players. We can pair Smyly with Norris, and Jackson with Boyd, leaving Adames with Labourt. You might not ever hear from either of those guys, but we'll get to them in a minute.
At the time of the first trade, Smyly looked like a league-average starting pitcher. So he had immediate value, and he had another four full years of team control remaining, albeit as a Super-Two player, meaning those would be four arbitration seasons. But while Super-Two players get paid more before free agency than other players, they're still values. Smyly was valuable, because he was a long-term asset who could help right away. That immediate value made up for his lower ceiling.
Norris isn't Smyly. Norris isn't a known anything. But he was a preseason top prospect, and he remains a top prospect today. Baseball America ranked Norris as the No. 18 prospect in its midseason update. Kiley McDaniel still has good things to say. While Norris is still working on issues with his delivery, which are causing issues with his location, he has good stuff and a full repertoire, and the Tigers are putting him in the majors right away, suggesting they think he's just about ready. Norris is a huge get, at a time when teams are more protective of their top prospects than ever. It's fair to think of Norris having more value now than Smyly had a year ago. It's not by a landslide, but Norris is advanced, and he could be special.
Moving on, we have Jackson. At the time, Jackson looked something like an average everyday center fielder. Maybe a little better than that, and he was under control for another full season, after the rest of 2014. That affordable extra year gave Jackson value, even though he wasn't then what, say, Carlos Gomez is today. There were some signs Jackson's game was declining, and he didn't appear to be a defensive plus.
Boyd has little in common with Jackson. It's not a great pairing, but this helps to keep things simple. Boyd isn't a veteran, and Boyd isn't a hitter. Before this very season, Boyd was considered almost the definition of a fringe prospect, but now, in 2015, Boyd has shown much-improved velocity, and much-improved secondary stuff. So Boyd's stock is rising, and though he's still seen as a back-end type, he could help real soon, and his strike-throwing ability makes him somewhat safe. Boyd might soon be seen like Smyly would've been seen. He could be a long-term No. 3/No. 4 starter, with all his control years remaining. Though Jackson's the more valuable piece of the two, the difference isn't big.
Finally, the last pair. Adames is the forgotten part of the first Price trade, because he was so far away. But he was a legitimate prospect, a quality shortstop in Single-A, andBaseball America ranked him No. 84 overall before this season. McDaniel ranked him No. 90. It's not fair to leave Adames out of the calculation, because he was a big reason why the Rays were willing to give up their ace. Adames had, and has, a good amount of value.
Yet Labourt isn't nothing. He's a lot more than nothing! His stuff is playing up, and though he's also far away, he's young, big, talented and occasionally dominating. McDaniel likes to rate prospects based on his idea of their future value, on the 20 - 80 scouting scale. Before this season, he gave Adames a 50 rating. Labourt also just got a 50 rating. It's a "softer" 50, meaning Labourt isn't quite on the level of Adames, and being a pitcher means he comes with more risk, but again, the difference here isn't enormous. Adames is the better value by only a little bit.
So Adames seems to top Labourt, and Jackson seems to top Boyd. But Norris seems to top Smyly, the last difference probably about canceling out the first two. This is a lot of approximation, and it's far from good science, but it gets to how the players are perceived. You have to try to figure out value somehow. When you do that, it seems like the Tigers didn't lose anything, and in fact they gained a whole year of Price, including a shot in the playoffs.
This is always kind of forgotten: When a team trades for a player, in many cases, it can later trade away that player. Much of the time, the team might end up trading the player away for lesser value, but it doesn't always have to be the case. On a smaller scale, the A's traded Ben Zobrist for at least as much value as they gave up to get him. And on a bigger scale, the Tigers seem to have done the same with Price. It doesn't mean their situation is good. It doesn't mean Dombrowski is happy. It doesn't mean this is how the Tigers wanted things to go. It's just some consolation, is all. The Tigers got to enjoy Price, and in the end, they turned less of him into just as much. Sad stuff aside, it's a neat trick.
---
---