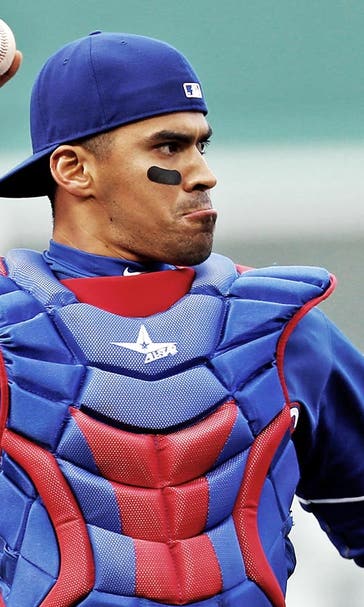 Thankful Chirinos looking towards 2015
BY foxsports • November 24, 2014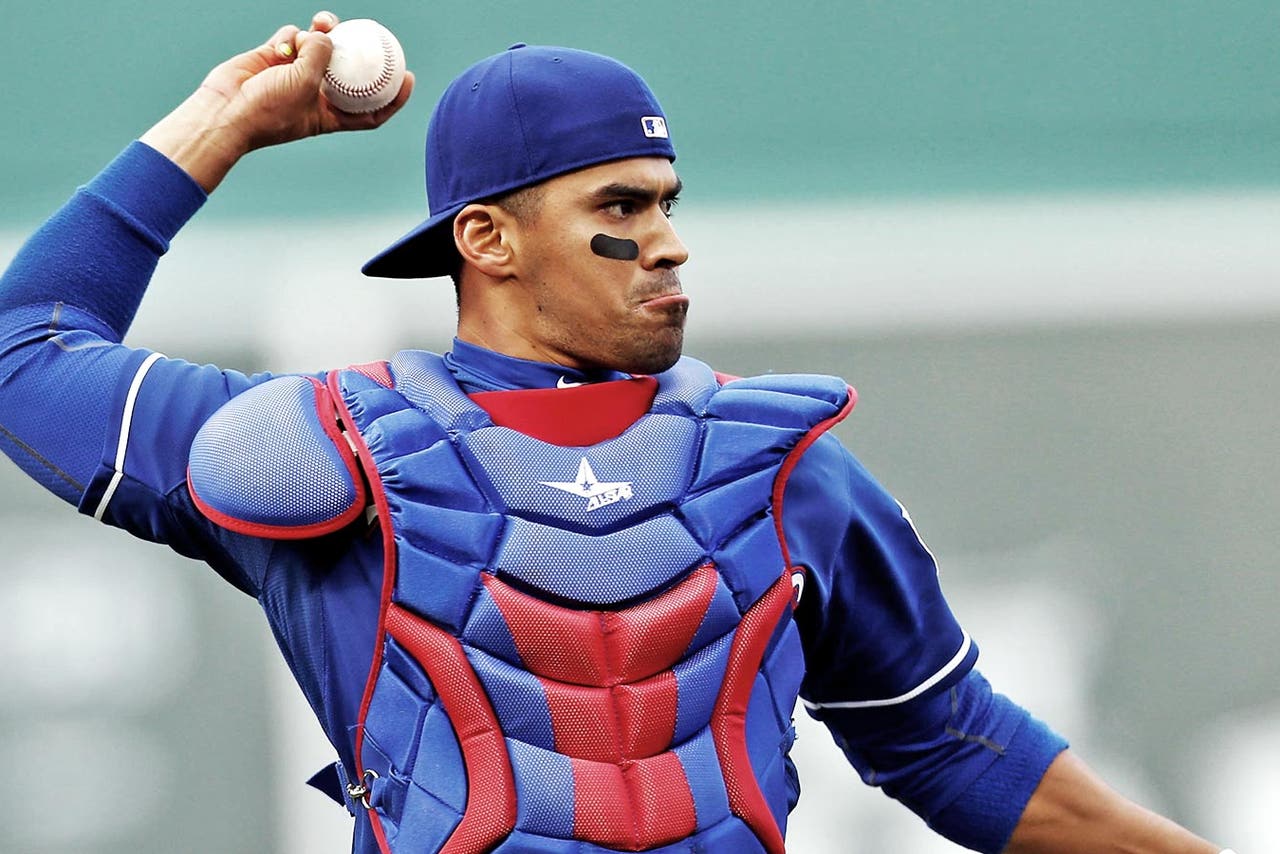 ARLINGTON, Texas – On the same day it was announced that Texas catcher Robinson Chirinos was named the club's first winner of the Richard Durrett Hardest-Working Man award, Chirinos was working hard in the community.
Chirinos hosted a Thanksgiving even at the Arlington Life Shelter, serving food and handing out necessities to those in need. Chirinos, who has a foundation to help youth and families, feels he has a responsibility to help when he can.
"It's a blessing to do this for our community in Arlington," said Chirinos. "It's just helping people. God has been good to me in so many ways. Giving back to the people who are struggling and having hard times that's what motivates me to be here today."
Chirinos was joined by teammate Tanner Scheppers and Rangers Hall of Famer Jim Sundberg at the event. While the Venezuelan native said Thanksgiving isn't a holiday in Venezuela, it's something he celebrates since he's been living in the United States.
He'll do that this year too as he opted not to play winter ball in Venezuela. His focus instead is taking over as the primary catcher for the Rangers in 2015. That's a big jump for a guy who was a journeyman until 2014, when he got a chance to play in 93 games for the Rangers and hit .239 with 13 home runs and 40 RBI.
The bat, plus a huge improvement behind the plate where he threw out 25 of 69 baserunners, has the 30-year-old eager to go in 2015. Chirinos said he'd like the chance to catch 150 games although he knows that likely won't happen."
"I think God is putting everything where it has to be," Chirinos said. "I just have to do my part, get ready, get my mind and my heart ready for next year. I think everything is where it has to be. I know what I have to do to take care of my body each game."
Texas general manager Jon Daniels has talked about the club's need for additional help behind the plate. Chirinos is fine with the club added another catcher because he wants the Rangers to be as strong as possible for the season.
"That's something I don't have control on," Chirinos said. "He (Daniels) is the one able to do that and try to find the piece for the team. We have to leave it to him."
Briefly
• The Rangers signed infielder Ed Lucas to a minor-league deal that includes an invite to spring training. Lucas was claimed on waivers from Miami in October but was outrighted off the roster Oct. 31. He played in 69 games for the Marlins in 2014.
• Outfielder Jim Adduci was put on unconditional release waivers so he can play in Asia in 2015. The signing should be finalized in the next few days.
• Pitcher Yu Darvish is expected to have an MRI on his right arm this week in Arlington.
MORE FROM FOX SPORTS SOUTHWEST: 
- Ranking NFL quarterback salaries
- Wake up! Athletes caught sleeping
- Best college football traditions
- Oldest player on every NBA team
---