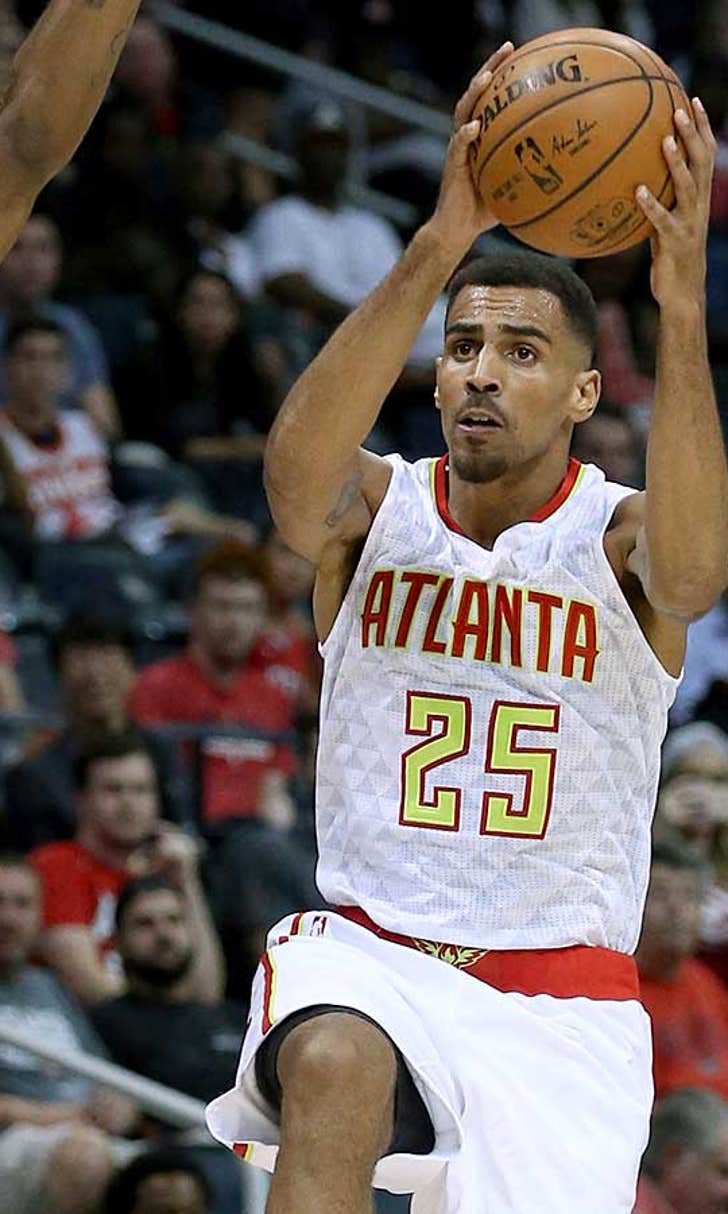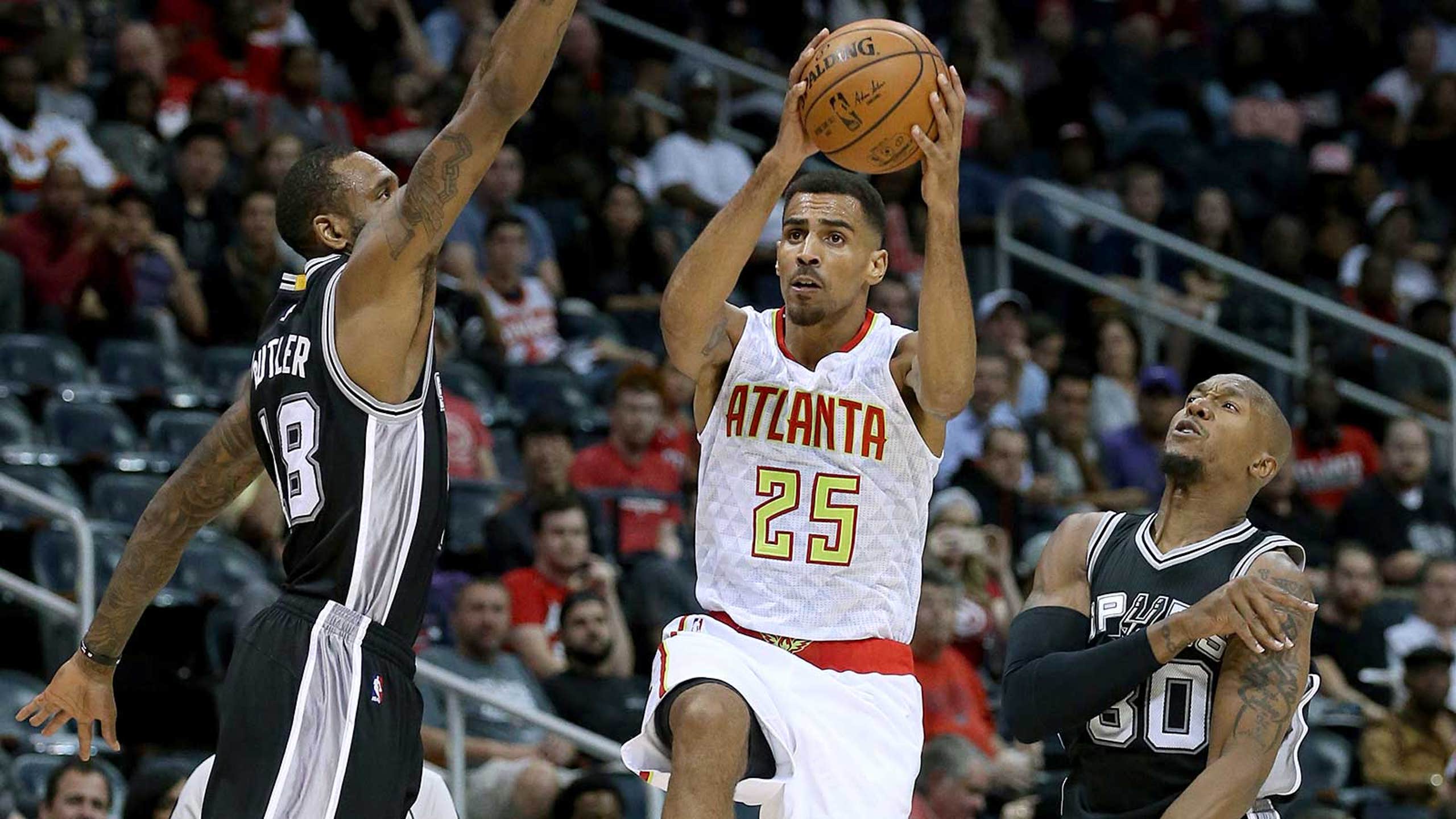 Thabo Sefolosha returns to Hawks lineup following long offseason
BY foxsports • October 14, 2015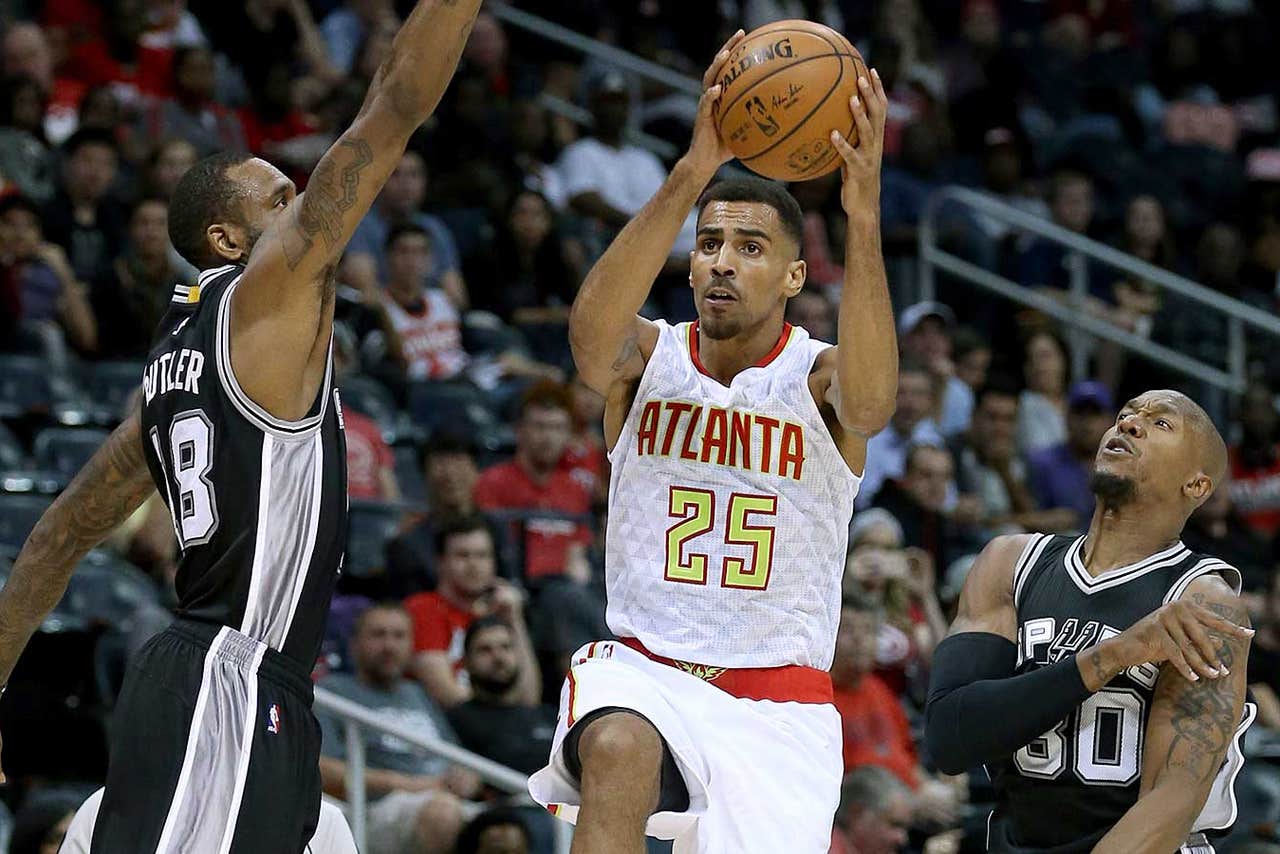 After an offseason filled with rehabbing from a leg injury and dealing with a trial in New York City, Thabo Sefolosha finally put it all behind him on Wednesday night when he took the floor for the first time since April.
The incident in which Sefolosha sustained his injury has been well-documented, as witnesses including former teammate Pero Antic have joined him in claiming the New York Police Department unjustly arrested and injured the Atlanta Hawks' forward.
Once Sefolosha, who was charged with obstruction, disorderly conduct and resisting arrest, was found not guilty in his case last week, the focus shifted to the basketball court, where he will play a key role this season in replacing former Hawks starter DeMarre Carroll. Carroll's importance was displayed through a playoff run that saw him showcase impressive defense and a versatile offensive game.
With Carroll's departure to the Toronto Raptors, Sefolosha and Kent Bazemore will obtain a majority of the minutes.
"DeMarre is a hell of a player," said Sefolosha. "He brought a lot. I'm just gonna try to be myself and play my game and bring what I can to the team."
Sefolosha took the floor for the first time late in the first quarter of Wednesday's preseason game with the San Antonio Spurs, and it didn't take him long to get involved.
On his third defensive possession, Sefolosha tightly contested a baseline shot by Spurs' forward Rasual Butler and quickly reacted to grab the defensive rebound. A few minutes later, Sefolosha found the scoring column on a reverse layup assisted by point guard Dennis Schroder. After Sefolosha missed a halfcourt prayer at the end of the first, Spurs coach Gregg Popovich walked onto the court and shared a few encouraging words with the nine-year veteran.
In the second quarter, Sefolosha saw one more stint of floor time as he guarded one of the best small forwards in the league, Kawhi Leonard.
Within the first minute, Sefolosha drained his first 3-point attempt from the corner, returned to the defensive end and forced a tough miss from Leonard. Sefolosha would come out midway through the second quarter, capping his minutes played at eight.
"I thought Thabo was good, active, and kind of the Thabo that we've seen," coach Mike Budenholzer said following his team's 100-86 win. "He made a corner three and did some things, and just his length — I think it's going to take him some time to work back into just being in shape, feeling comfortable and confident. It was great for him to play in a real game in this atmosphere in a preseason-type situation. We'll just hopefully keep building."
Sefolosha was optimistic after the game about how he felt in his return to the court.
"It felt good," said Sefolosha. "I didn't play heavy minutes, but at the same time it was good just to have a feel for it and be out there."
Though his minutes were limited on Wednesday night, the expectation is for Sefolosha to gradually increase his playing time as the preseason continues.
"I hope to play a little bit more than eight minutes, Sefolosha said while laughing. "I trust those guys, and I know they have my best interest at heart. I think I've been making progress daily. I'm hopeful I'll be back at 100 percent soon, but I don't have a timeline for it yet."
That level of productivity is the main reason why Sefolosha is the top candidate to replace Carroll in the starting five for a franchise planning another deep postseason run. 
"It's great to be back," said Sefolosha. "That's what I love doing, and this group is special. It's like being around family. The leg felt pretty good tonight, and I'll see how it feels tomorrow and keep building from there."
---
---