Texts From Last Race: What went down after Dover?
June 3, 2014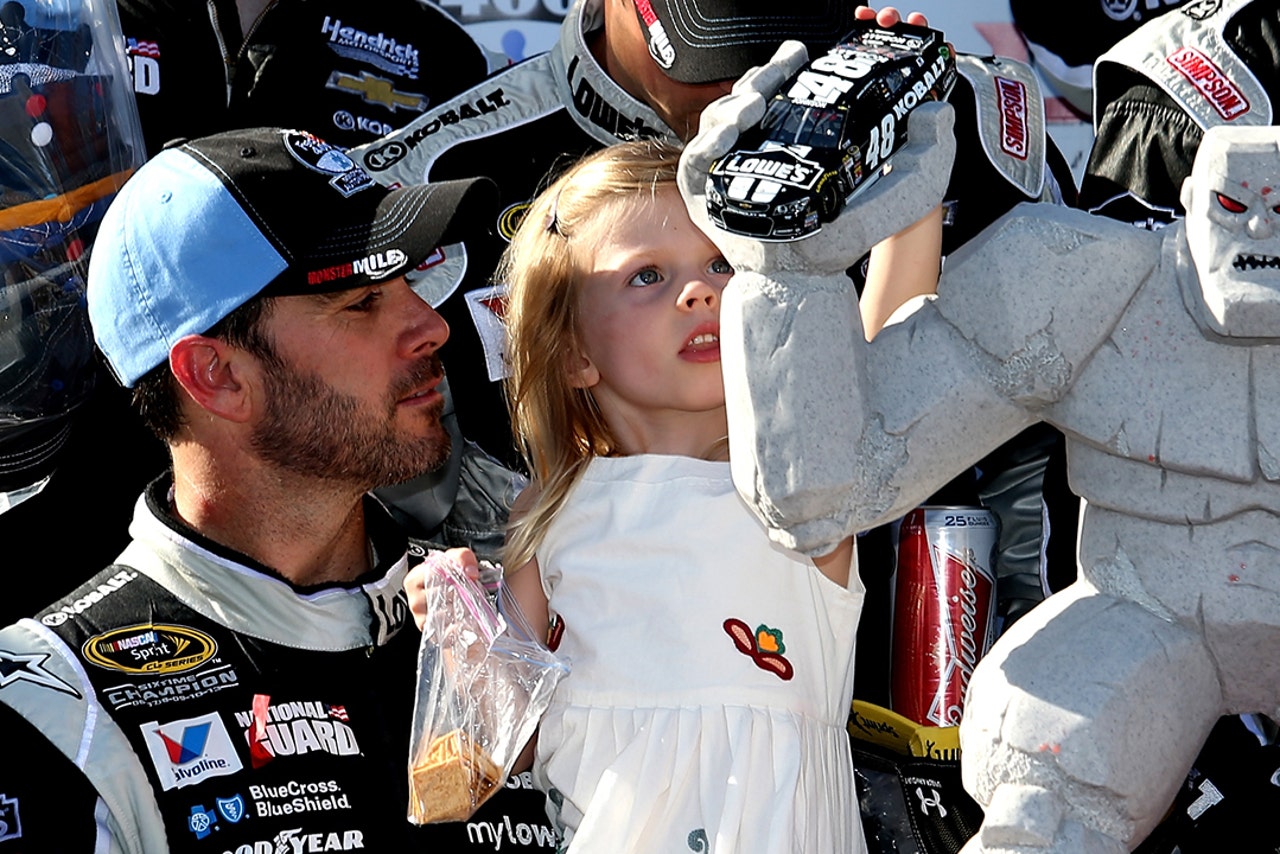 Jimmie Johnson made it back-to-back wins with a dominating effort in Dover. But what went down after the race?
Thanks to our always entertaining friend Nascarcasm, Shake and Bake has uncovered a private (and extremely fake) post-race group text message between some of your favorite drivers.
Johnson shows Miles The Monster who's boss. Kyle Busch is furious with Clint Bowyer. And Chase Elliott definiltely does not want to see Jeff Gordon retire. Nope ... not at all. For real.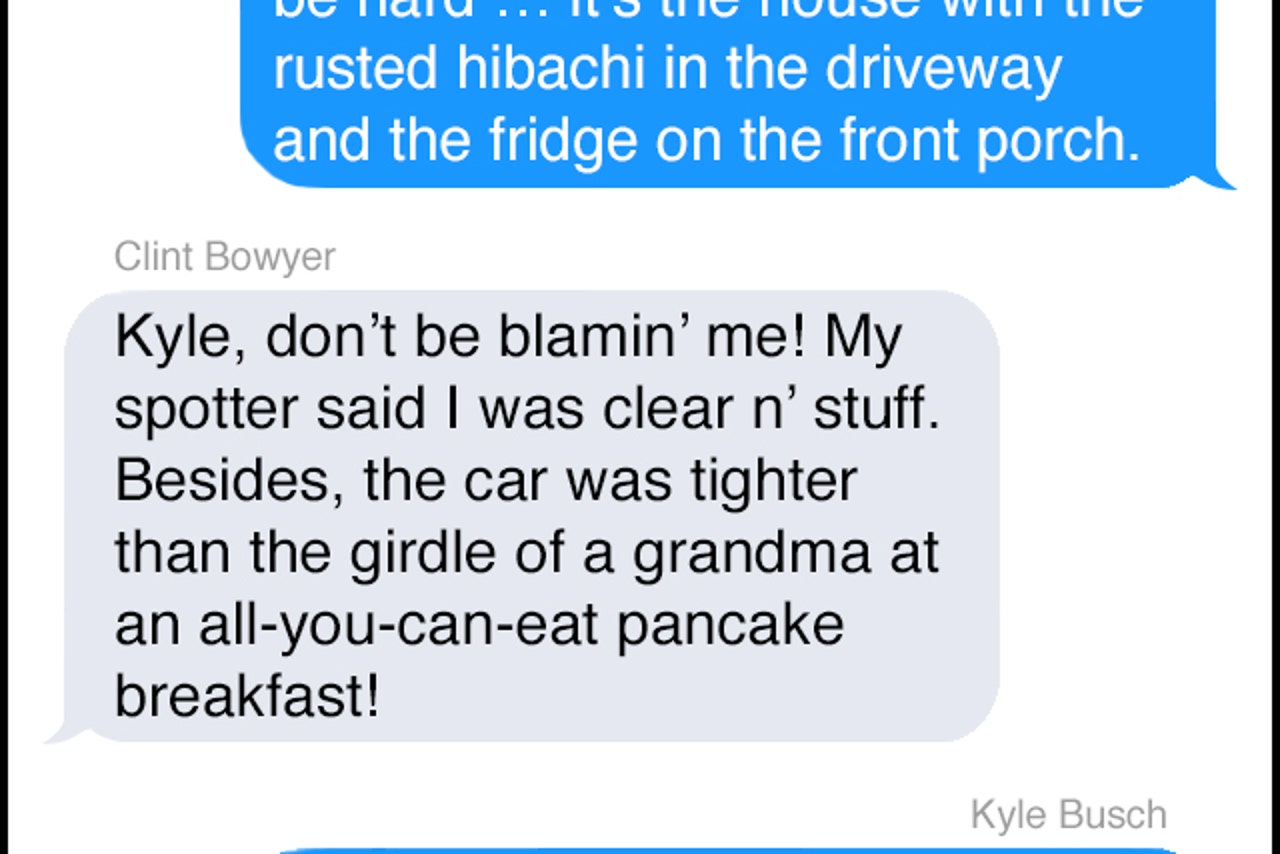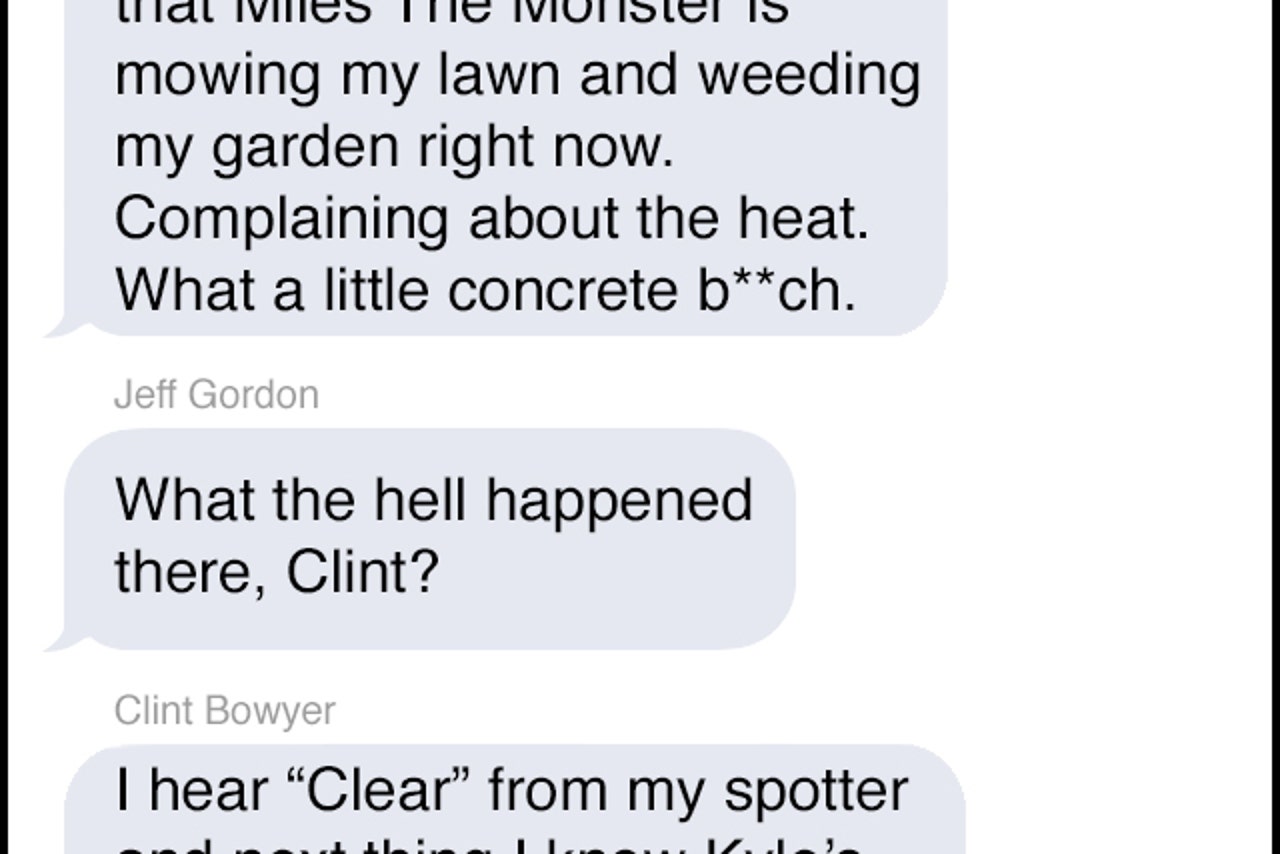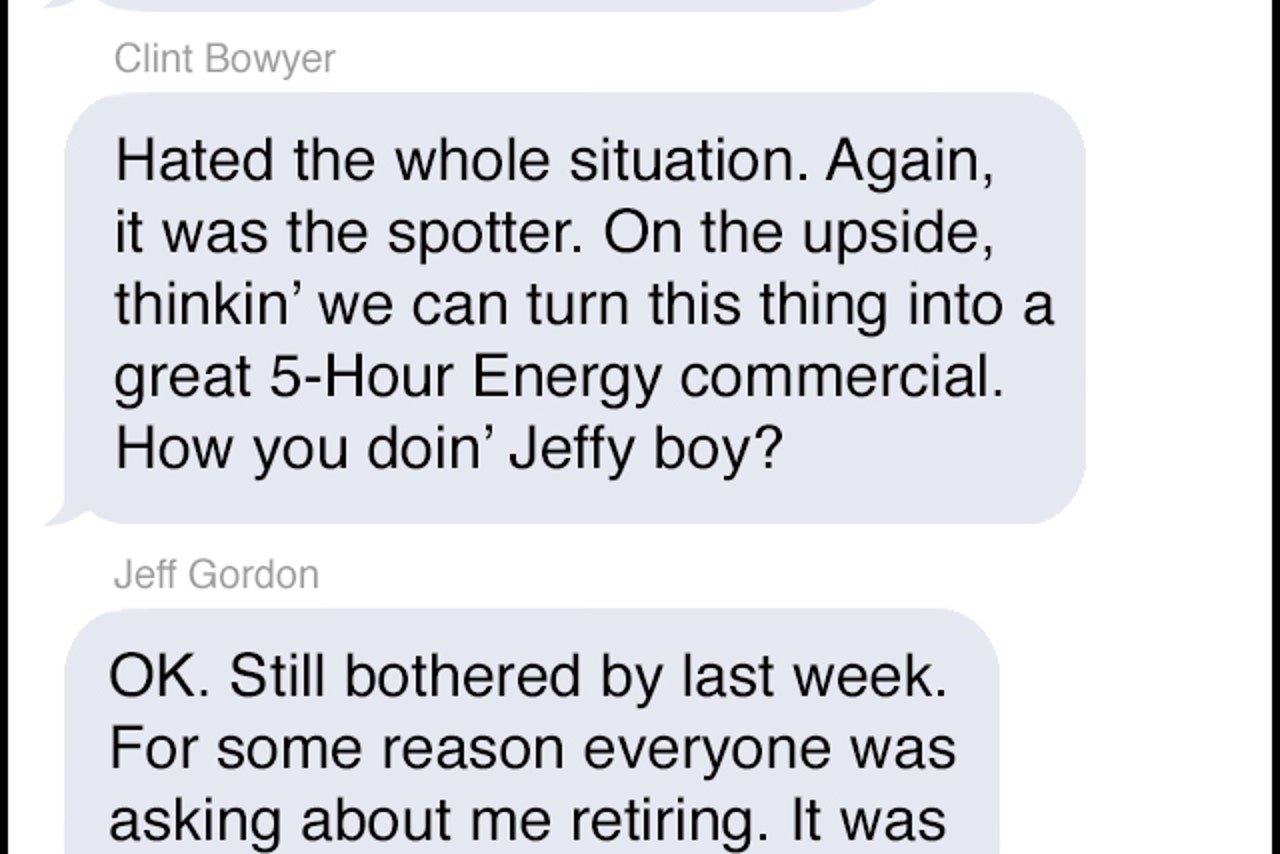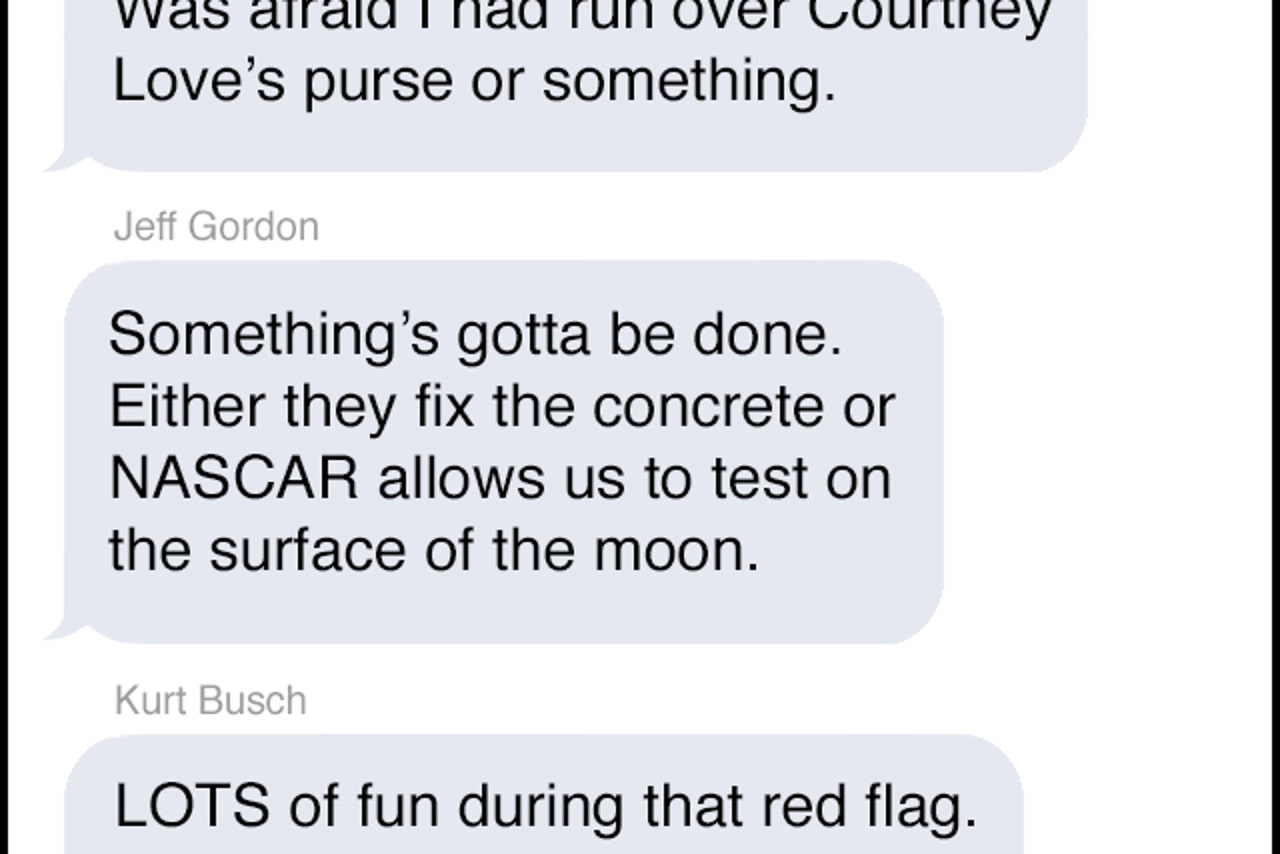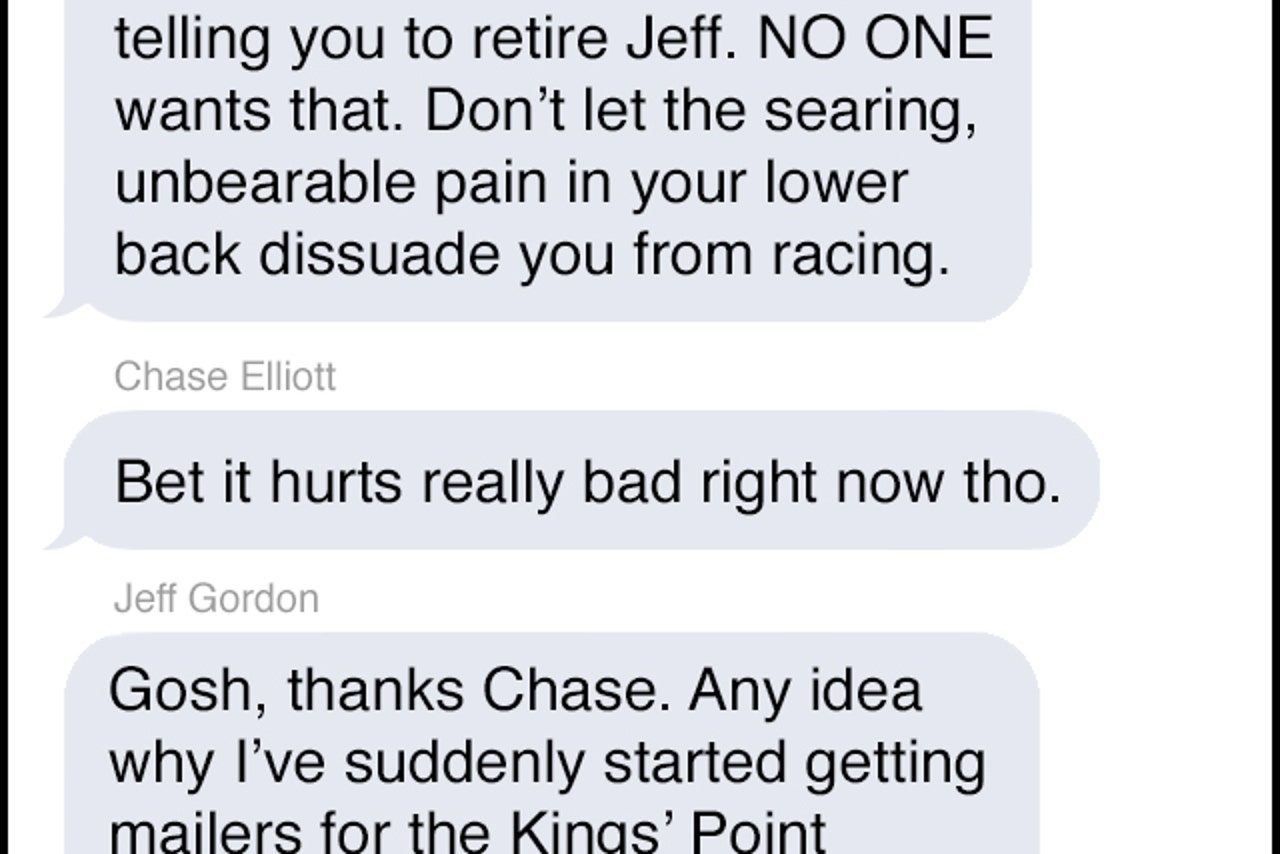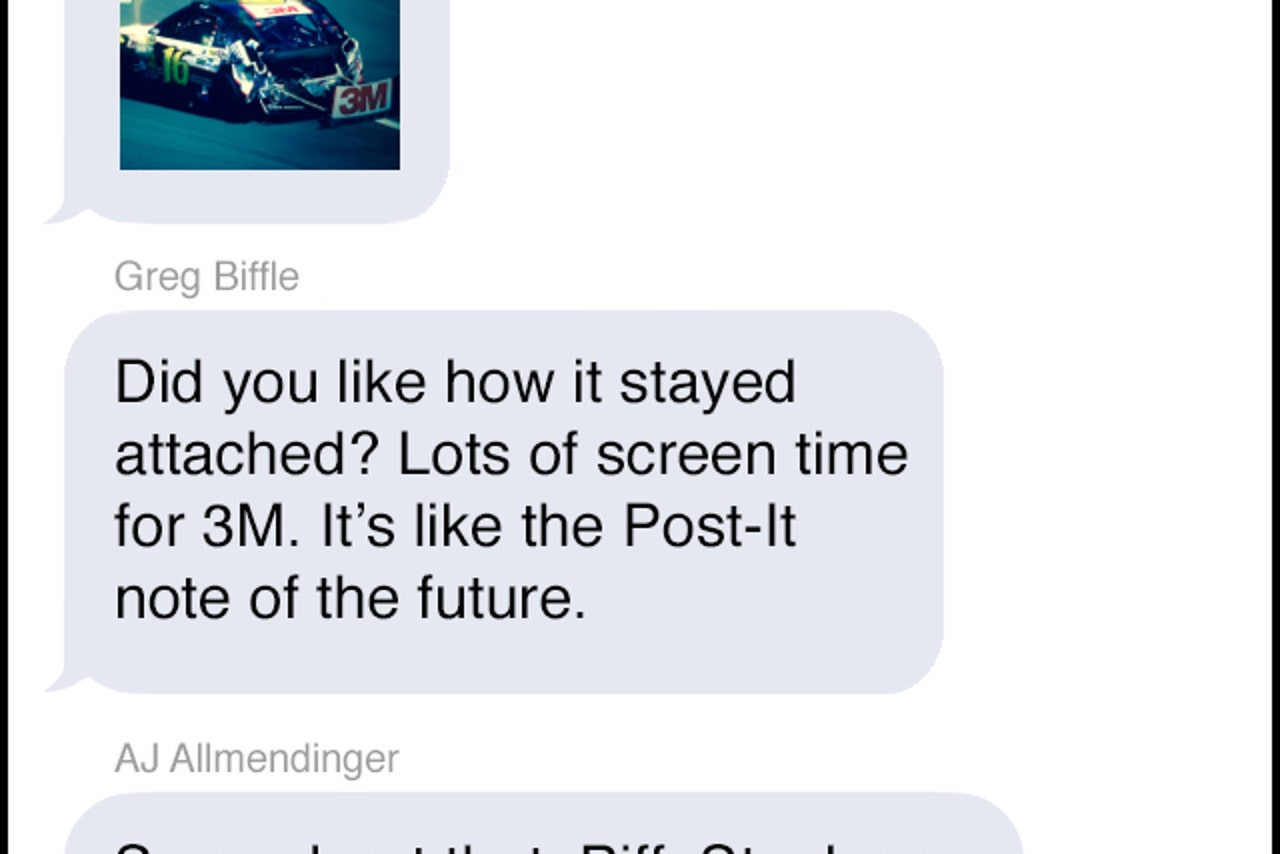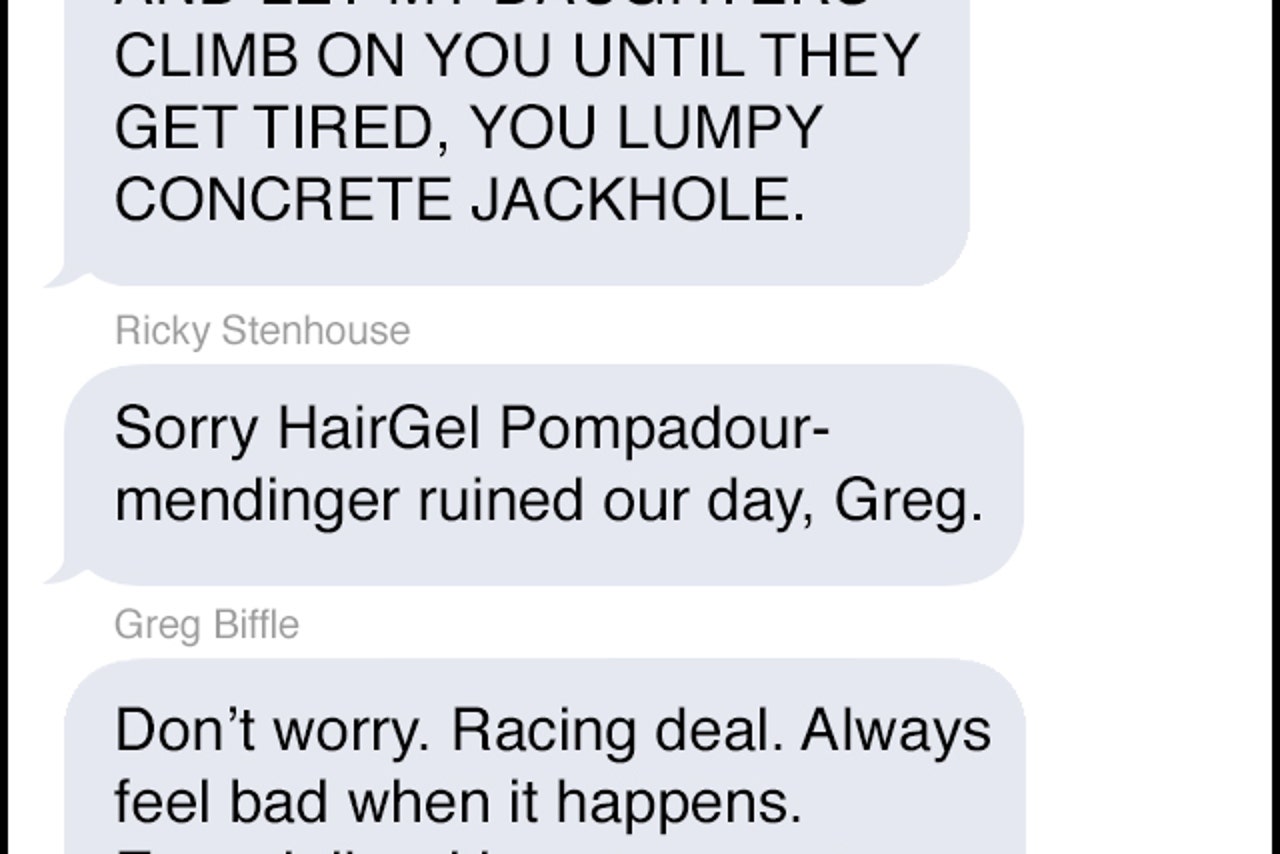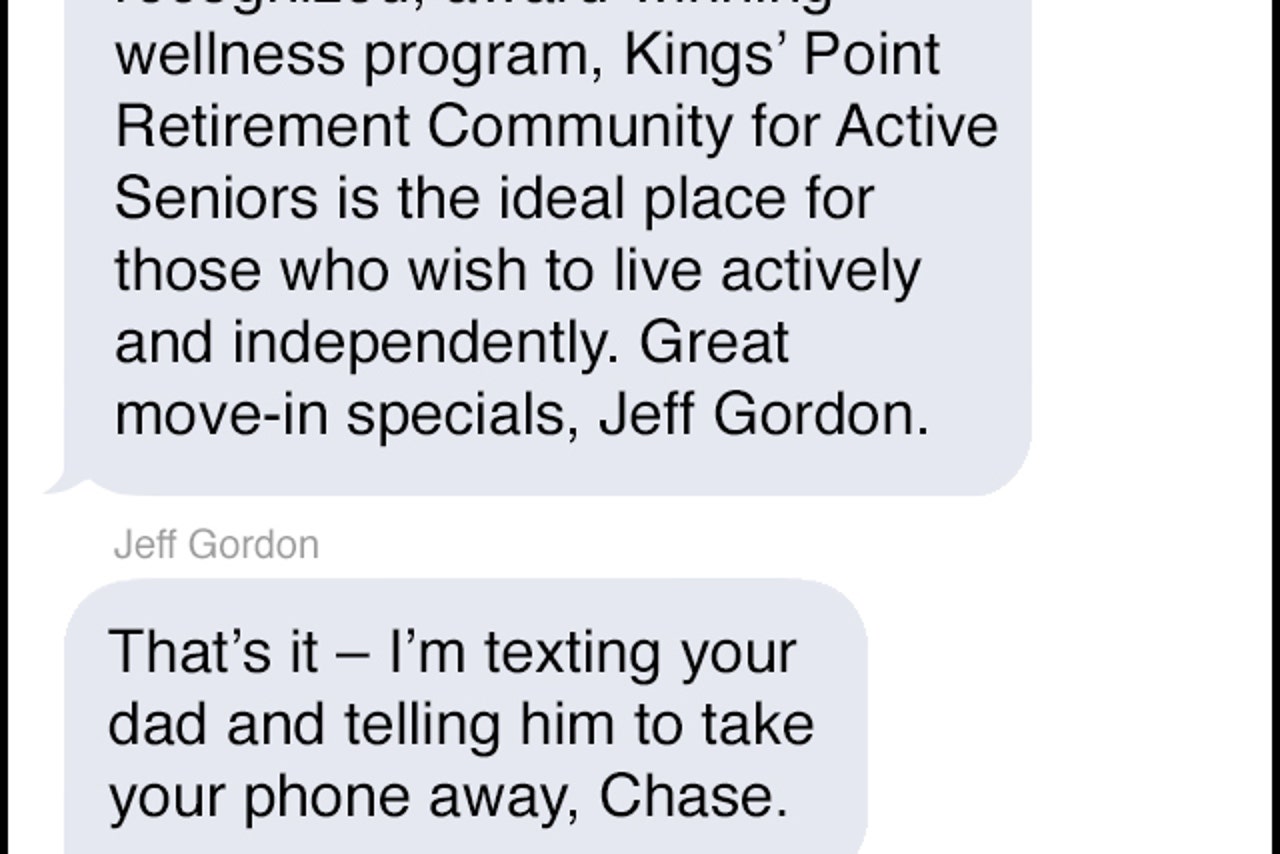 ---