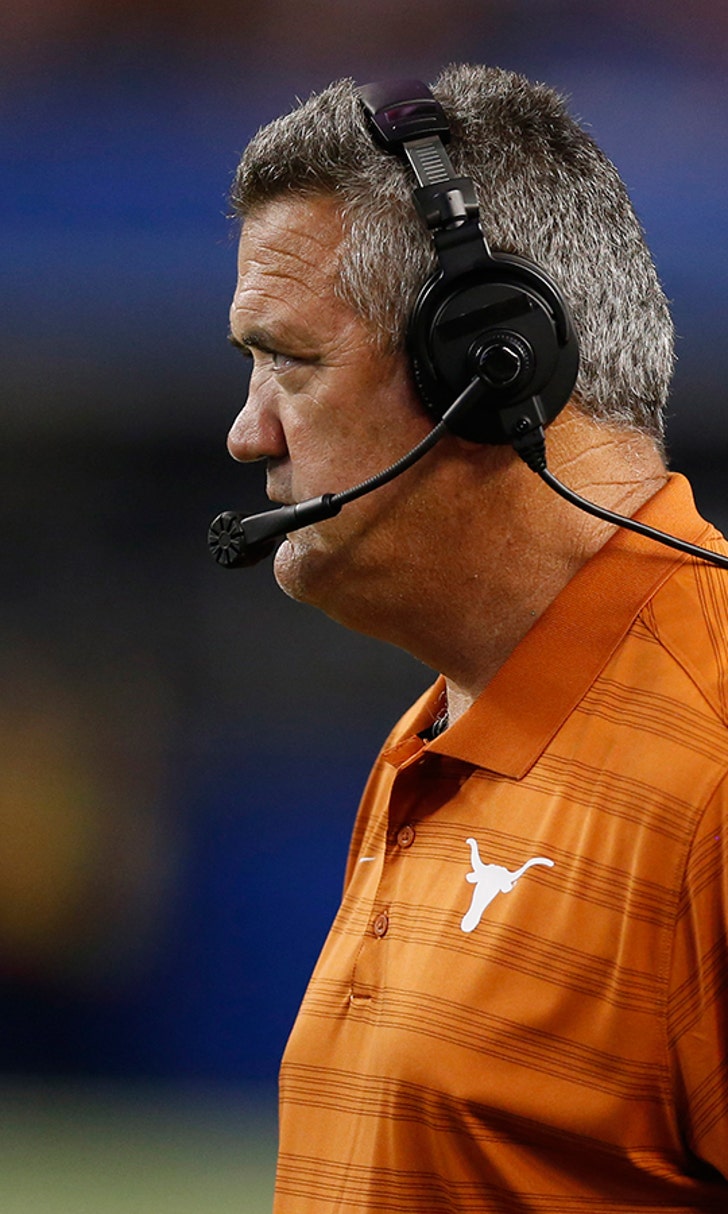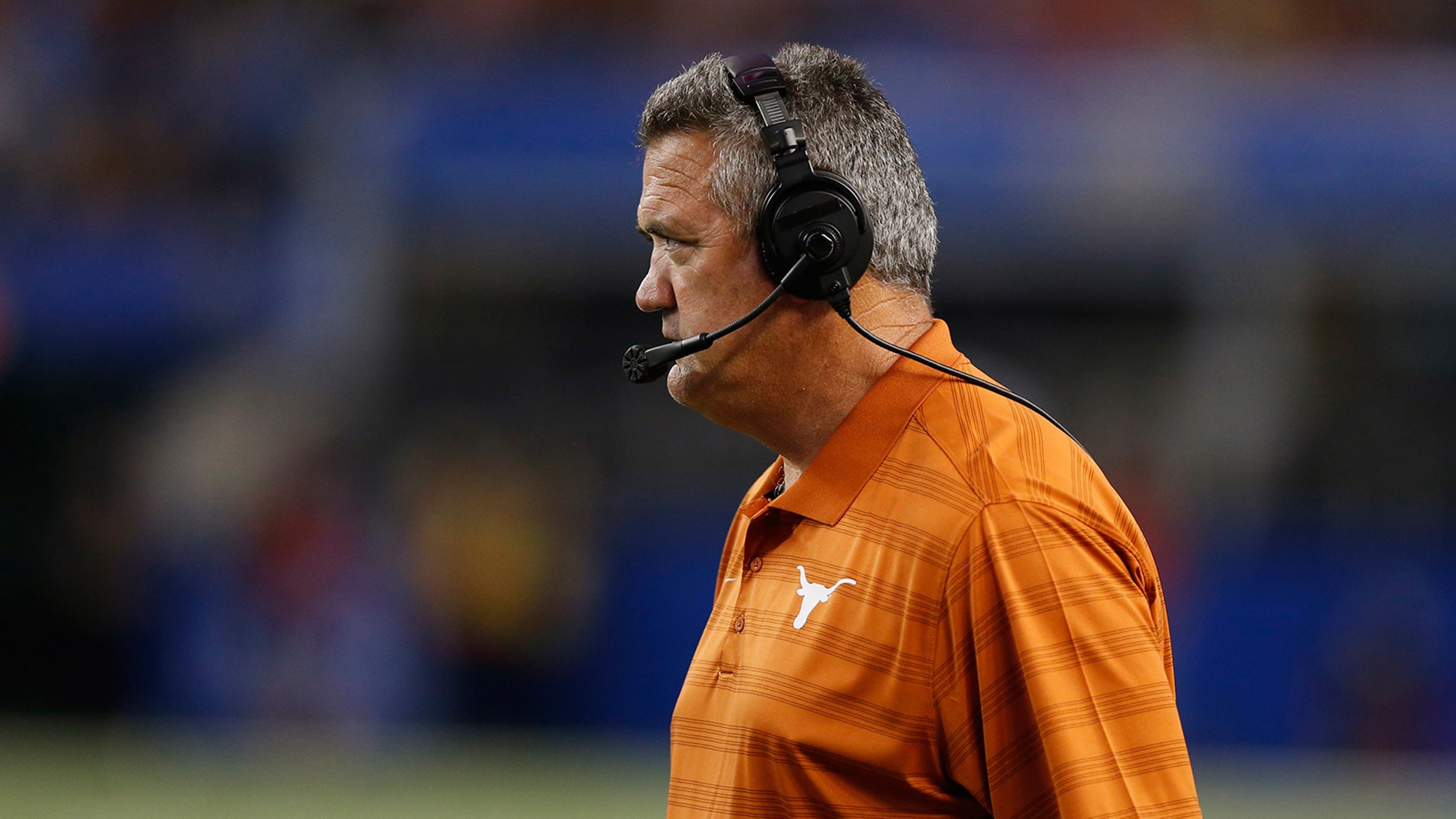 Texas co-OC Wickline, Oklahoma State file suits over contract
BY foxsports • October 23, 2014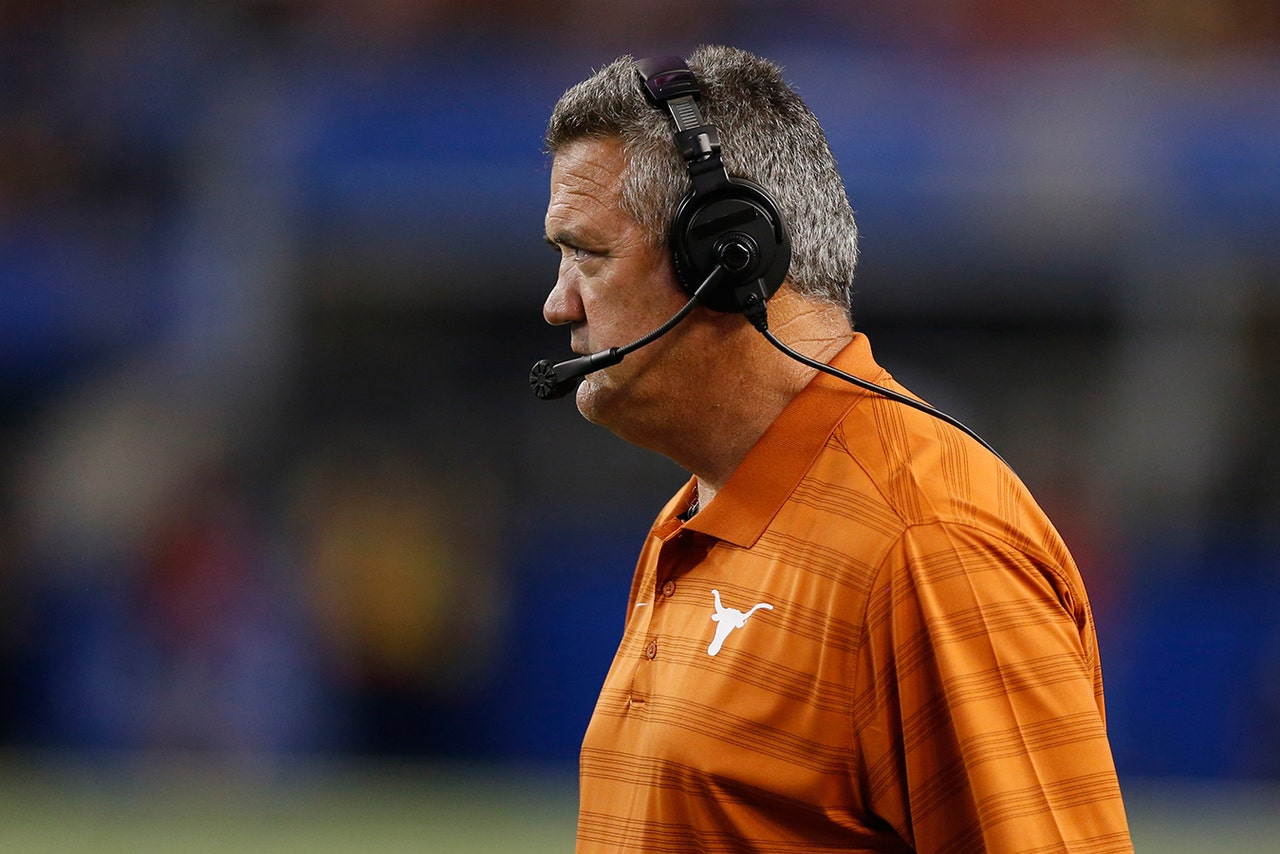 Oklahoma State says Texas co-offensive coordinator Joe Wickline lied about his new job and owes the university $593,478 to fulfill the requirements of his contract. 
The university's board of regents says Wickline left for a lateral job at Texas and is not calling plays. His contract at Oklahoma State included a clause requiring him to pay a $593,478 buyout unless he left to become a playcaller or took a job in the NFL. 
The board filed a suit in an Oklahoma district court seeking damages. Wickline filed a counter suit in Travis County claiming he is calling plays, according to a report in the Austin American-Statesman. 
Wickline spent nine seasons as Oklahoma State's offensive line coach, helping the Cowboys win the 2011 Big 12 title. He joined Charlie Strong's staff as co-offensive coordinator on Jan. 15 and Strong said he would be calling plays. 
Strong also brought his offensive coordinator at Louisville, Shawn Watson, onto his new staff at Texas and on March 18, said Watson would be the "final voice" on playcalling duties, but that the duo would share the responsibility. 
The Austin American-Statesman reported that it received a copy of Wickline's contract with Oklahoma State the day he was hired at Texas. Six days after Strong made his comments about Watson, OSU athletic director Mike Holder sent a letter to Wickline to make a claim at the buyout money. 
Wickline's contract at Texas pays him $535,000 per year, approximately $75,000 less than Watson.
"It has now come to our attention that you do not have 'play-calling duties,'" OSU  Holder wrote. "Instead, it appears that your head coach has confirmed that Shawn Watson, not you, will be calling the plays. Thus, in reality it appears you unilaterally and voluntarily terminated the contract to make a lateral move and as such a waiver of the liquidated damages clause of the contract is not triggered."
Nearly a month later, on April 22, OSU notified Wickline of its intent to file a lawsuit. On May 6, the university sent another letter claiming Wickling was lying and coaching under a misleading title and that Texas officials were "attempting to aid" him in avoiding paying the buyout his contract required. 
Watson is generally referred to as Texas' playcaller and according to the Statesman, Texas has never attempted to dispute the moniker. Wickline, however, is often credited with overseeing and designing many of Texas' running plays. 
Texas and Oklahoma State meet in Stillwater on Nov. 15 this season.
MORE FROM FOX SPORTS SOUTHWEST: 
- Ranking NFL quarterback salaries
- Best college football traditions
- Greatest NBA players without a championship ring
---