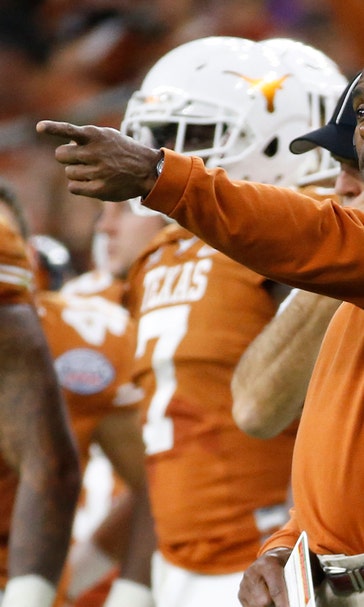 Texas' Charlie Strong hopes not to start freshman QB vs. Notre Dame
April 18, 2015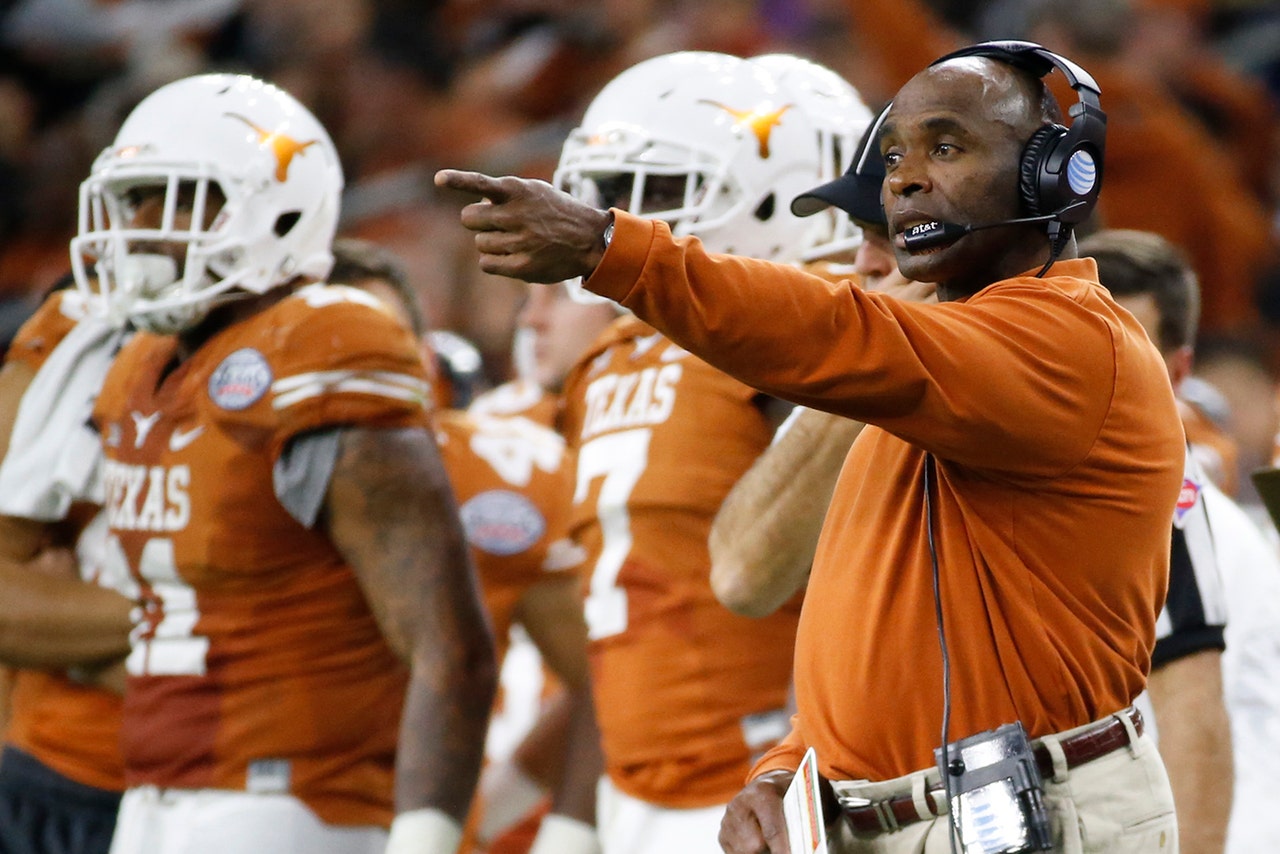 AUSTIN, Texas -- Texas didn't do much of anything the last time we saw it in an embarrassing 31-7 Texas Bowl loss to Arkansas.
The Longhorns have since revamped their offense, but they've still got a long way to go. 
The quarterback situation remains unsettled and there were more field goals than touchdowns at the Texas spring game on Saturday.
Junior quarterback Tyrone Swoopes went 17-of-31 for 159 yards and no touchdowns. His biggest competitor for the starting job, redshirt freshman Jerrod Heard, passed for 177 yards and was also without a score through the air. 
Those don't sound like promising numbers from a team that's transitioning into a spread offense, but the quarterbacks are still learning and adjusting to the new system.  
"It's faster, not necessarily easier," Swoopes said. "When you're going fast, you don't have to time think, you just have to go and react, so I guess in that sense, it is a little bit easier."
Texas coach Charlie Strong won't have much time to figure things out in the fall. The Longhorns will open the 2015 season on the road at Notre Dame.
If Swoopes, who started 12 games last season, gets outplayed during fall camp, Heard might be thrown into the fire in South Bend on Sept. 5. 
"I love big stages like that," Heard said. "I think if it's my time or my number called, I'm just going to have to perform for the team."
But Strong is hoping Heard's time doesn't have to come that soon.
"I wouldn't be afraid [to start Heard against Notre Dame] because you look and it's an experienced offensive line, or you look at the wide receivers," Strong said. "The thing about it is I hope I don't have to go into that game to start a redshirt freshman."
"Tyrone is still the No. 1 guy at this point. I don't know if Jerrod has done anything to unseat Tyrone as the starter, but he's closed the gap."
Follow me on Twitter @Louis Ojeda Jr.
MORE FROM FOX SPORTS SOUTHWEST: 
- Ranking NFL quarterback salaries
- Five-star recruits who were never stars in college
- Biggest football recruiting steals of the past decade
- Highest paid coaches in college football
---