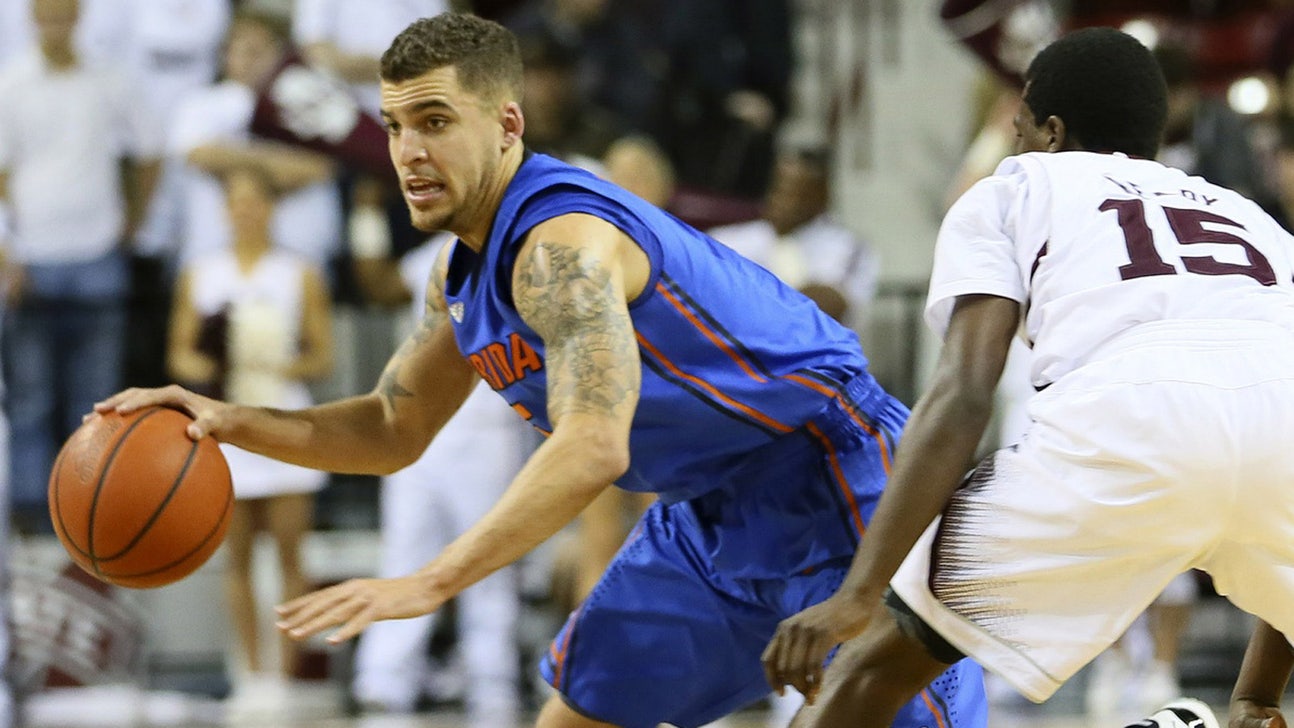 Texas A&M at Florida game preview
Published
Jan. 31, 2014 4:44 p.m. ET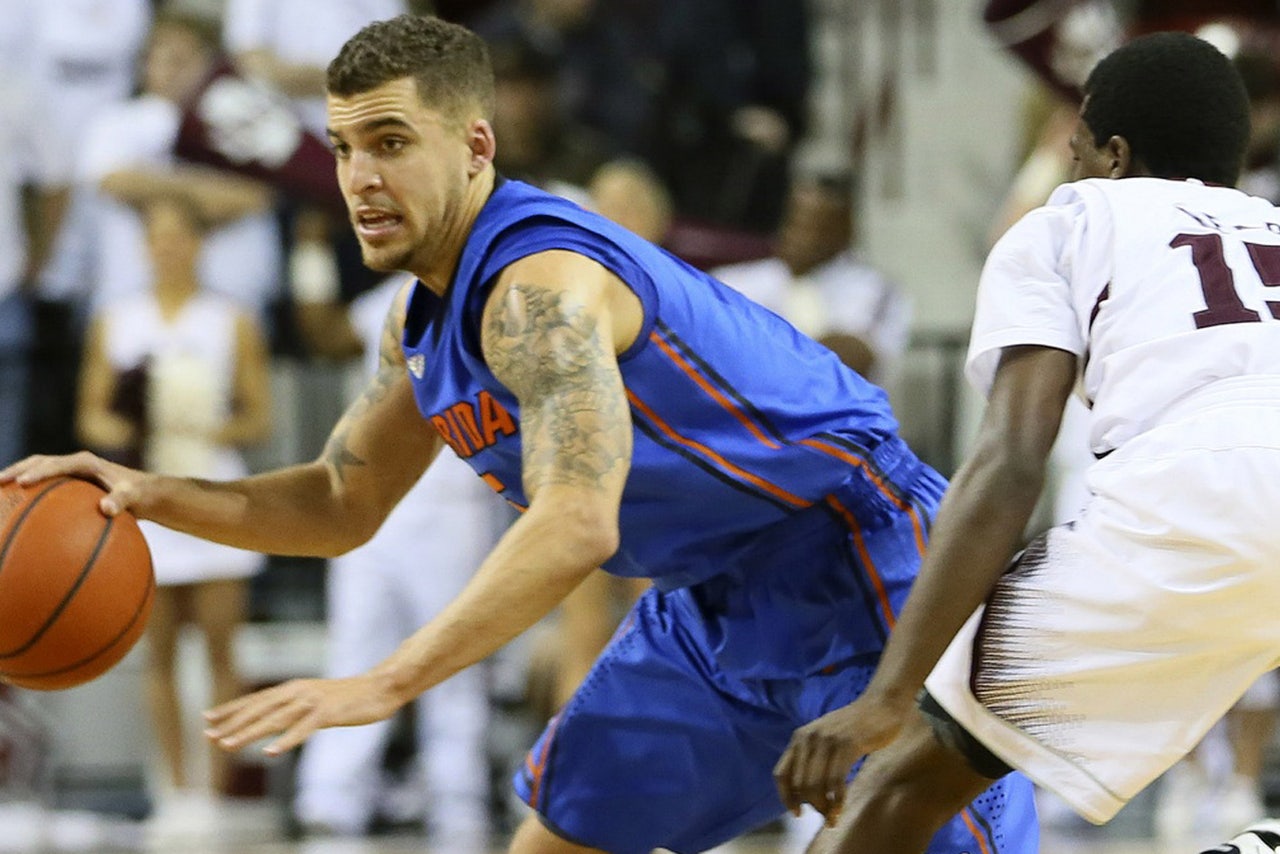 TIME: 4 p.m. on Saturday.
TV: Airs regionally. Check local listings or follow on gatorzone.com.
GAINESVILLE, Fla. -- No. 3 Florida knows how to handle tight turnarounds.
The Gators are 8-1 in Saturday games following Thursday night tilts, including four straight wins.
Coach Billy Donovan's team will try to make it five in a row Saturday against Texas A&M (12-8, 3-4 Southeastern Conference). Florida (18-2, 7-0) has won 12 in a row and 17 of 18.
The latest win came Thursday at Mississippi State. The Gators briefly trailed in the second half before pulling away. The 62-51 victory marked the 12th time this season Florida has held an opponent to 60 points or fewer.
Defense has been a big key to the team's success in short-rest situations. The Gators have allowed an average of 54 points in their last four Saturday games following Thursday wins.
''The one thing you've got to be able to do when you've got that quick turnaround, from a scouting perspective and coaching perspective, you've got to get to the meat and potatoes of what is really, really important and what we have to do to win the game,'' Donovan said.
Florida is 18-1 in weeks that include Thursday-Saturday games, with the only loss coming at Kentucky in 2011. That success surely helps in the NCAA tournament, which offers similar turnarounds.
Donovan offered little insight into his team's dominance on one day's rest, but credited his staff and players for getting properly prepared in a short span.
''If you can't drill it as hard as you want to because of time, because fatigue doesn't allow it, you've got to have a group of guys that can get through those things with an understanding of what they're going to have to do and need to do with that situation,'' Donovan said.
Donovan's current group is one of his best, especially on the defensive end.
The Gators have four seniors in the starting lineup, including the team's best three defenders in center Patric Young, forward Will Yeguete and point guard Scottie Wilbekin. Forward Casey Prather isn't too shabby, either.
Together, they have been effective running the full-court press, defending ball screens and rotating to help inside and out. And when shots aren't falling, the Gators simply turn to defense to pull out games.
''That helps a lot,'' Yeguete said. ''When you have players that can actually make plays on defense, you can gamble a little more. We got Scottie, who is a really good guard and can get off screens. We have Pat, who is a really good interior defender. That allows us to be comfortable on the floor and on the court, and we play with a little more freedom on defense. It's been working. Hopefully we keep on going.''
Florida leads the SEC and ranks eighth in the nation in scoring defense, giving up 58.8 points a game. The Gators allowed 54.4 points a game last season, the program's fewest since 1948-49.
Although Florida's defensive numbers aren't quite as stout this season, new NCAA rules designed to improve scoring have been a contributing factor.
Still, the Gators are garnering attention for their D.
''It was the best defense I've seen since I've been a part of Tennessee basketball against any team,'' Tennessee coach Cuonzo Martin said this week, days after the Gators beat the Volunteers 67-41 in Gainesville.
That was the back end of a Thursday-Saturday week.
And the Gators believe they can play better. They will have more depth when 6-foot-10 freshman forward Chris Walker becomes eligible Tuesday, allowing for more pressing and maybe more aggressive defense -- and maybe more short-rest success.
''Even though we've won a lot of games in a row now, I think the coaches are doing a great job of keeping us grounded,'' guard Michael Frazier II said. ''They're showing us a lot of areas where we can get better, so we don't get complacent. Last year, our team got complacent at times. ... So moving forward, I think the thing our team is having now is to be desperate, play desperate.
''If we take on that identity, it'll help a lot.''
---