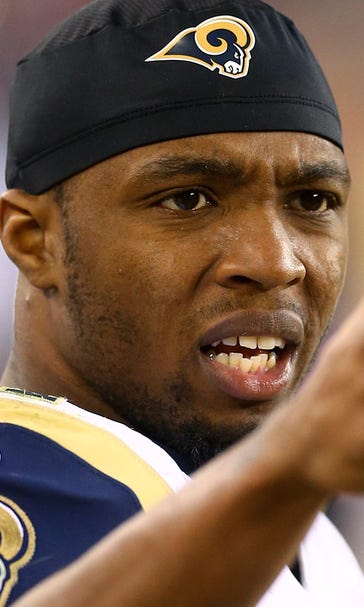 Teryn's Take: Are you ready for some football?
September 4, 2014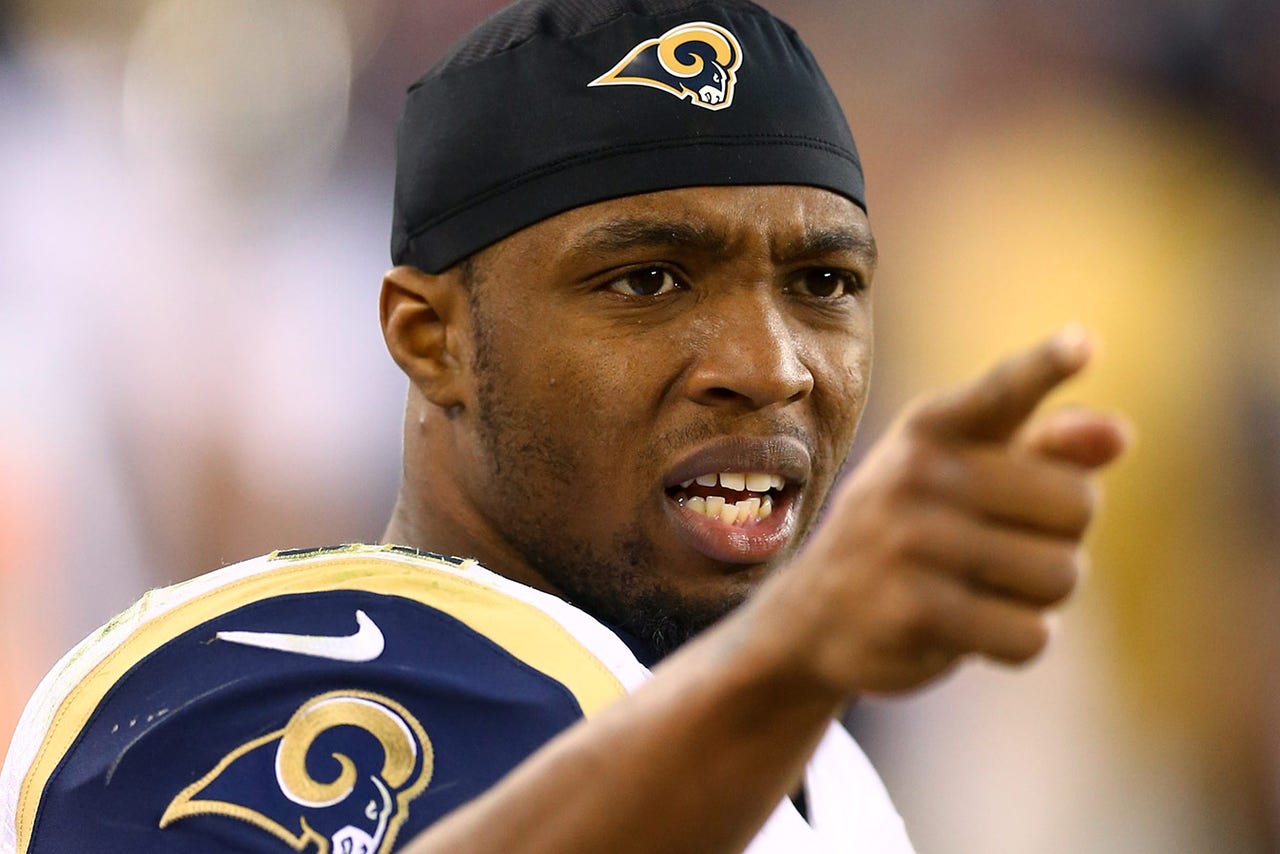 ST. LOUIS -- As my fellow FOX Sports Midwest Girl Kayla said Wednesday, "We're only three days in, but I'm loving September." Sure, the sweep of the Pirates that sent the Cardinals heading into Milwaukee on Thursday night three games ahead of the Brewers in first place was a big part of that. But there's more.
It's time to dust off the entertainment center, fine-tune the sound system and get those chicken wings cooking. Football is back, America! And it all starts with Thursday Night Football's matchup between the defending Super Bowl champion Seattle Seahawks and the Green Bay Packers -- touted by many to head to Super Bowl XLIX in Arizona in 2015.
So in case you've been in a summer haze, the boys of fall are back in action and it's time to set your fantasy rosters and make your weekly picks.
Kayla, Katie and I, along with the other FOX Sports Girls around the country, are teaming up to compete against fans everywhere in this year's FOX Fantasy Pro Football Pick'Em League. This season Team FOX Sports Midwest Girls is starting off by taking Seattle over Green Bay in one of the most highly anticipated matchups of the season.
Obviously, that isn't the only game expected to be a close one in Week 1. We have our own intriguing matchup here in St. Louis on Sunday with the Minnesota Vikings paying a visit to the Edward Jones Dome. Jeff Fisher and the Rams have high expectations for the Shaun Hill era, so it will be interesting to see how the offense responds in the wake of Sam Bradford's second ACL injury in two seasons. 
We, of course, took our hometown Rams in this pick along with the other 58 percent of Pick'Em participants. But only one of four FOXSports.com Fantasy NFL Experts picked the Rams to prevail, despite the Rams showing to be three-to-four point favorites in Vegas. 
And yes, we chose the Rams despite Vikings running back Adrian Peterson's boisterous prediction to the media this week that he will take his first carry all the way back for a TD against St. Louis; we have a lot of confidence in the STL D. And no, we don't think it is too much of a concern that Rodger Saffold will get the start instead of No. 2 overall pick Greg Robinson at left tackle -- the kid's just not ready yet. Going with experience to start the game is not a bad call, after all, and it will be good for Hill to work behind the likes of Jake Long (who was limited at Wednesday's practice due to his knee), Saffold, Scott Wells, Davin Joseph and Joe Barksdale.
Teryn, a journalism graduate of the University of Missouri, is a FOX Sports Midwest Girl. You can follow the FOX Sports Midwest Girls onFacebook (FOX Sports Midwest Girls) and Twitter and Instagram(@FSMidwestGirls).
Echoing Fisher's proclamations that Hill is their guy, I too believe his veteran presence and experience with the playbook will serve the Rams well this season -- and having a heavily focused running attack won't hurt in this scenario, either. With the addition of Case Keenum, along with Austin Davis, the Rams have strengthened their depth at the QB position -- something they always seem to need.
These, among many other questions surrounding this year's squad, will be answered beginning at noon Sunday on FOX.
You can view the rest of our picks and sign up to play against us in this year's FOX Fantasy Pro Football Pick'Em League, here. One, two, three, break!
QUICK HITS
-- Wacha, Wacha, Wacha! The right-hander's comeback adds to the thrill of what the Redbirds have been able to do to start off the month. Thanks to an exciting Peter Bourjos walk-off single Wednesday to sweep the Pirates and to the Cubs for also performing a sweep against the Brewers, the Cardinals are on top of the standings heading into the four-game series in Milwaukee. Although the Brewers are also expected to get back one of their stars in Ryan Braun this series, the Cards are approaching this important matchup with several of their key players tracking their impressive numbers from last year.
-- Mizzou travels to Toledo to take on Gary Pinkel's former program, where he graces its Hall of Fame. Something tells me it won't be a "fun" homecoming for the Toledo crowd as Missouri looks to secure another non-conference win this Saturday -- despite some of the dust this year's new squad may be still be shaking. Even though the Tigers remained victorious (38-18) in their home opener against the Jackrabbits, the defense and too-close-for-comfort score up until the fourth quarter raised some legitimate concerns. I expect the Tigers to win by more than Vegas' six-point spread, though.
-- Sports can be a powerful force in our lives and, among other things, can be an escape in times of turmoil and chaos. In this must-see piece produced for FOX Sports Live, "Back on the Field: Football in Ferguson," the McCluer High School football team proves that its players, school and community "won't be beat."
VIDEO PICK OF THE WEEK
-- If the premier of the NFL season isn't enough to make you smile, check out this NFL tribute sung by none other than boxer Manny Pacquiao on America's Pregame. Is it better than his chart-topping 2011 single "Sometimes When We Touch"? You be the judge.
SHOUT-OUT OF THE WEEK
My shoutout this week goes to Cardinals reliever Jason Motte and everyone who participated in the Strike Out Cancer day across MLB on Tuesday. It was very touching to watch his journey that day on his foundation's social media pages as he, in typical Jason Motte fashion, paid tribute to all those battling the disease. One of my favorites: a photo with fellow pitcher Trevor Rosenthal and young patient Caleb wearing a full-on Motte beard. 
---