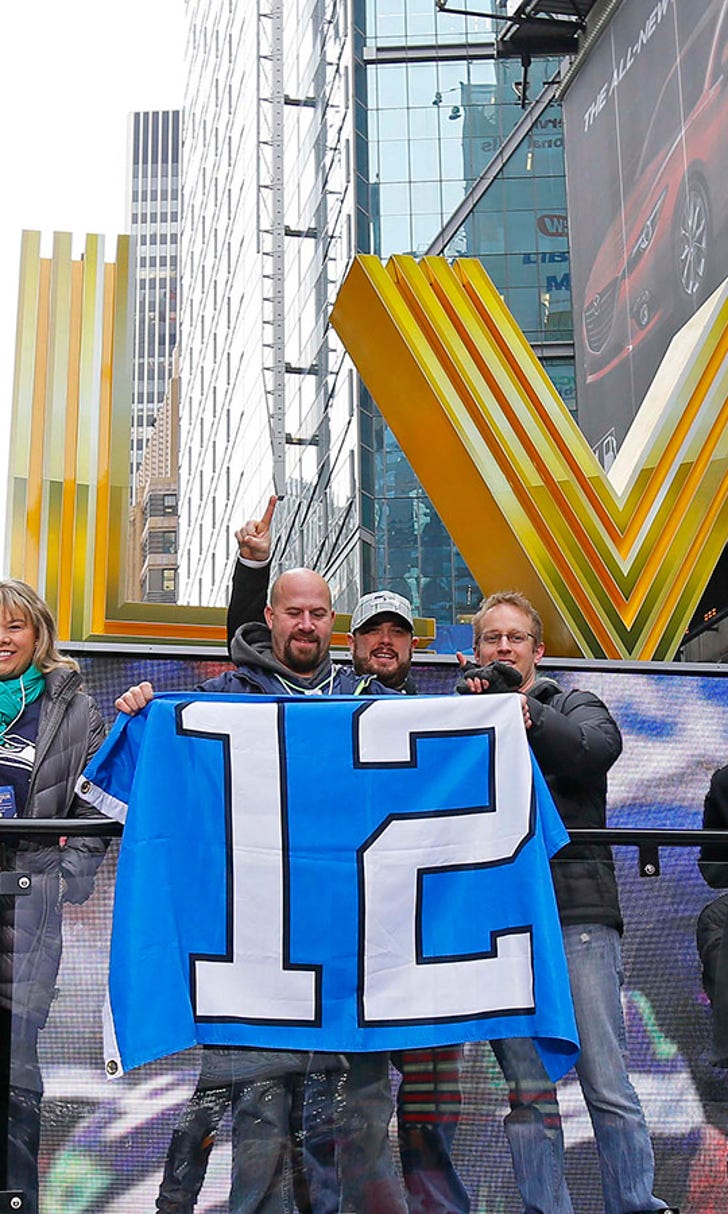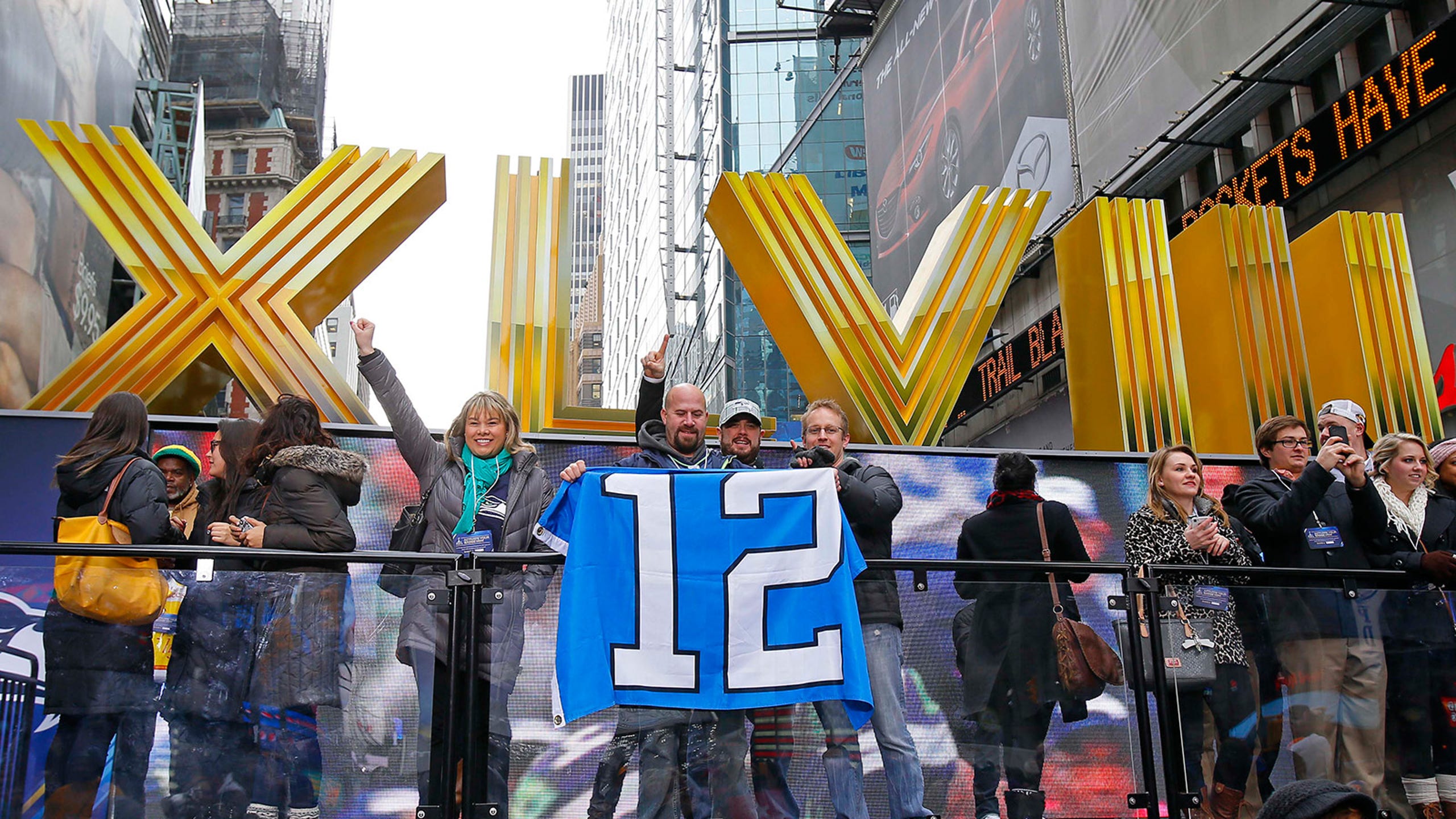 Teryn's Hot Topics: Is there anything better than Super Bowl Sunday?
BY foxsports • January 31, 2014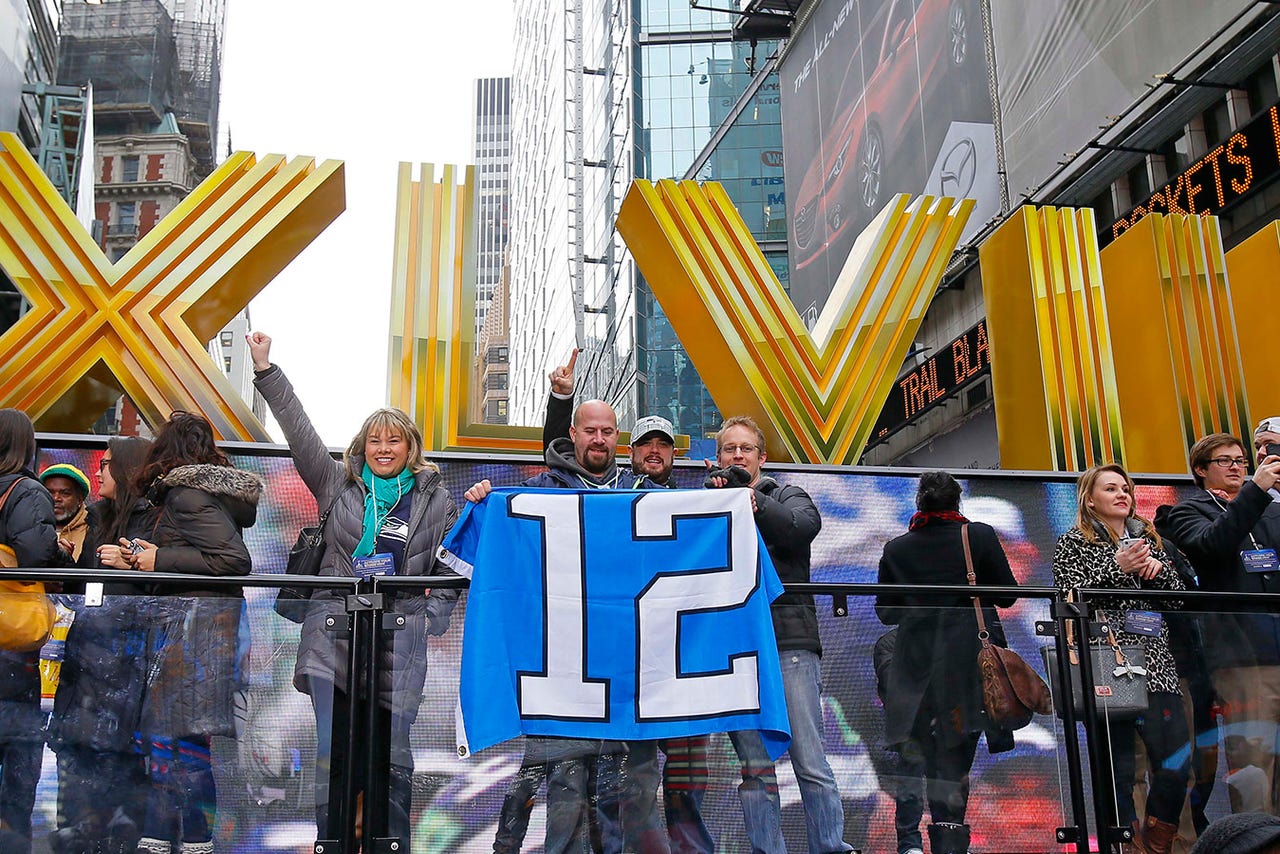 ST. LOUIS -- OMAHA! How many times do you expect to hear that Sunday? I know I'm looking forward to watching Peyton Manning and the Broncos take on Russell Wilson and the Seahawks in the Super Bowl on FOX and, of course, the cute new Anheuser-Busch commercial -- how adorable was that puppy?
Kayla and I have been excited for #SB48 since the conference championships decided who will rumble in this year's title game two weeks ago. We made our pick in the Big Game Challenge on FOXSports.com as soon as we could, taking Denver by three, 26-23, over Seattle.
The majority of our Facebook fans seemed to agree with the pick, as it was a 74 to 26 percent prediction on our wall that the Broncos will ultimately hoist the Lombardi Trophy.
Kayla has been in the Big Apple since Thursday, taking part in the Fox Sports Super Bowl festivities. You can follow her amazing experience on our Facebook (Fox Sports Midwest Girls), Twitter and Instagram (@FSMidwestGirls) accounts. She is having a blast!
Hey guys, we're hard-core fans, too!
Meanwhile, I will be carrying on the Super Bowl party tradition in my friend's basement this weekend, chowing down on cheese dip and wings.
So while I was deciding what other favored big game snack I could bring this weekend, I stumbled across an article titled "10 Struggles Every Female Sports Fan Knows" and thought it was only fitting that I share this at a time when my fellow female sports fans will be watching football with their male counterparts as well.
Have a topic that is important to you? Share it with me on our Fox Sports Midwest Girls social media pages (Facebook: Fox Sports Midwest Girls, Twitter: @FSMidwestGirls).
Guys, check it out, it's a pretty good read and has some invaluable tips for watching the game with true women sports fans. Because we do know the game and we do know what we are talking about.
I for one, really related to No.7 -- I take my losses hard sometimes. That Bragging Rights loss this year was brutal.
Cat fight
Ever since I had to suffer that loss at Scottrade surrounded by over-joyed Illini fans, the Mizzou basketball season hasn't really gotten any easier. Until this week.
After notching their third conference win against South Carolina the game before, I watched the Tigers break the curse of Bud Walton Arena on Tuesday with a big smirk on my face.
I have family in Arkansas and have gone down to visit and go to Razorback games, forced to endure the call of the hogs -- including last year's MU loss in Fayetteville -- time after time.
This week's victory was such a relief. To see MU win in Arkansas for the first time since 1991 and finally notch back-to-back conference wins was awesome. The fact that it was against former Tigers head coach Mike Anderson didn't hurt either. Let's hope they can take that momentum into Saturday's big game against UK.
It will be interesting to see the Mizzou host Kentucky for the first time in series history. The Tigers, who lost 90-83 in overtime last year at Rupp Arena, will be looking for their first win all-time against the Wildcats. No. 11 Kentucky enters the matchup with a 15-4 record on the season.
With Mizzou Arena rocking, the Tigers have a shot at this. Anything is possible in college basketball and I love it.
The Olympic Blues
The St. Louis Blues are also back on their way up after winning three straight games going into Friday's match-up at Carolina on Fox Sports Midwest. This team has been exciting to watch all season and I am looking forward to seeing what they can do in their five remaining games, the last four of which at home, before the Olympic break.
But for Blues fans, it really won't be much of a break as 10 of St. Louis' players will lace up their skates for their respective countries in Sochi. I know I have never been this excited to watch hockey in the Olympics! As always, the competition will be fierce and most every country thinks they can win the gold. That's a pretty cool scenario and is great for the sport.
It will also be interesting to watch the Note's very own rising star, Vladimir Tarasenko make his homecoming at the 2014 Olympics next week. Tarasenko will have his family there to cheer him on, including his father -- a 1994 Olympian and a Russian Hockey League scoring champion.
I hope to see him do well, but will ultimately be chanting U-S-A, U-S-A!
Bye, bye, Berkman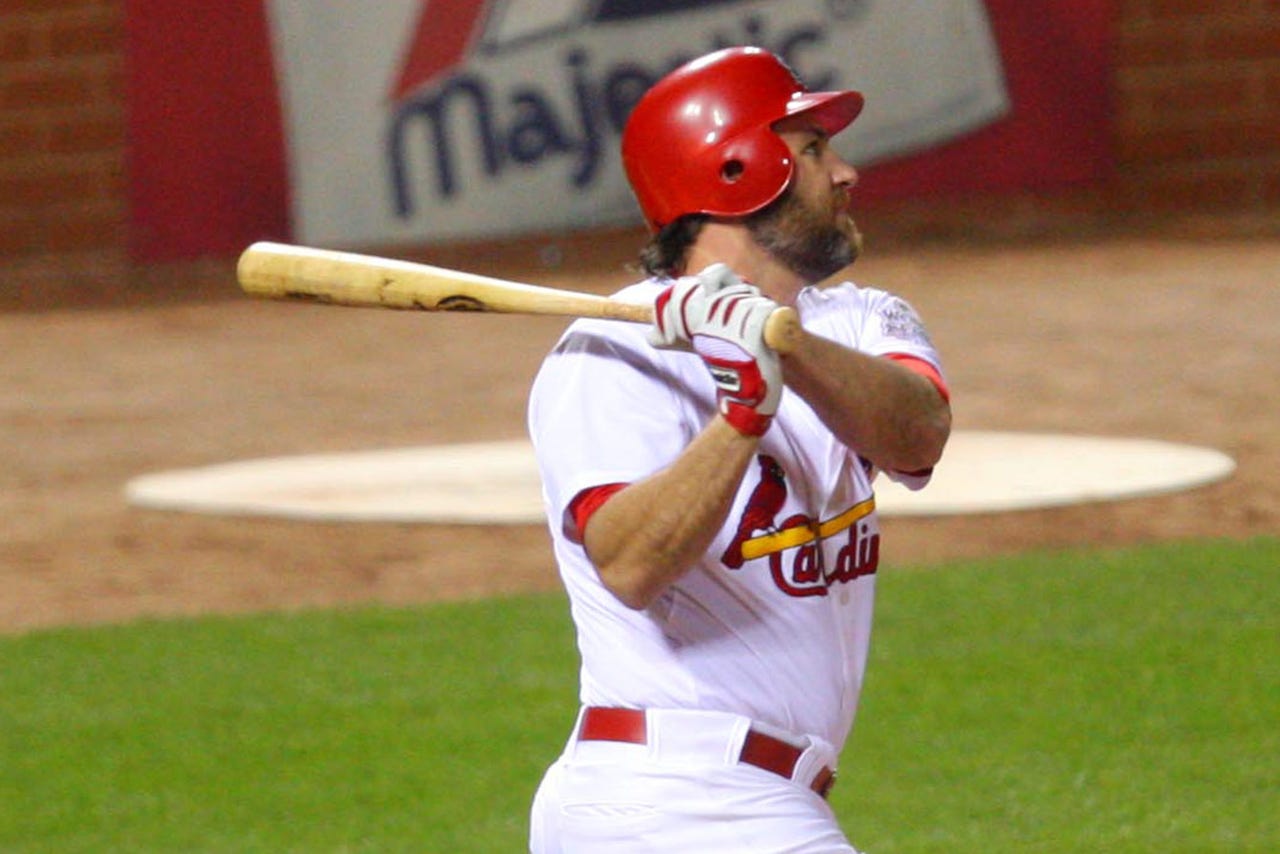 Lance Berkman is retiring after 15 seasons in the big leagues.  
St. Louisians showed why they are the greatest fans in baseball this week when former Cardinal Lance Berkman announced his retirement. Even though '€˜Big Puma' spent his career wearing several different uniforms, his demeanor, play on the field, and personality in his two short years with the Cardinals allowed him to capture many hearts in Cardinal Nation.
We had a big, warm response from our Facebook followers wishing him well. Fans like Johnny Miller commented, "Amazing 2011 season.. We wouldn't have won the WS without you that year, much deserved and hell of a career!" and Marlene Potts Walker wrote, "Best wishes and God's Blessings on your retirement. We missed you last year. Glad you were a Cardinal!!!! Enjoy!!! Will miss you!!"
Off to Hollywood?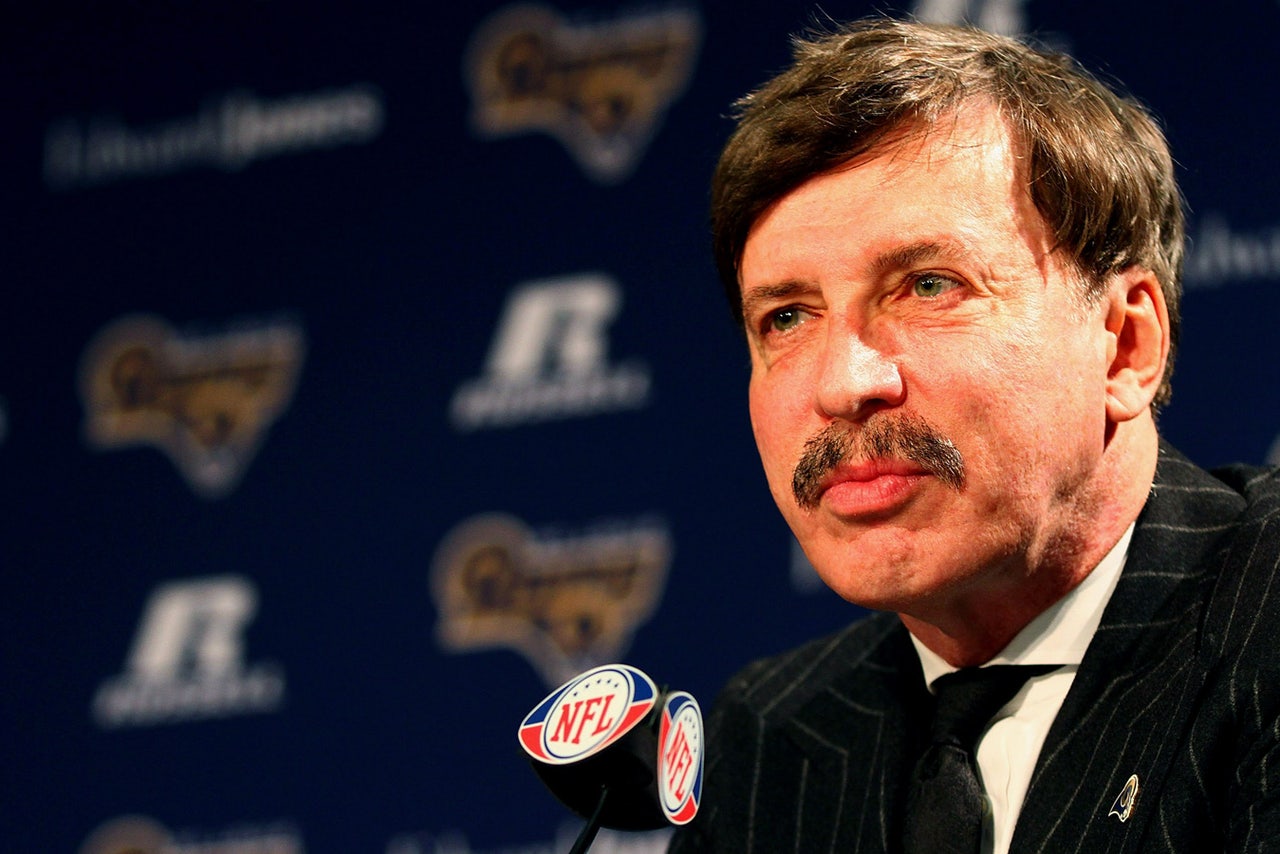 St. Louis Rams owner Stan Kroenke created quite the stir with his recent land purchase.

It has been an interesting week for the St. Louis Rams, making their own news under the radar of the Super Bowl. From the hire of new defensive coordinator Gregg Williams, who was a major player in the "Bountygate" scandal in New Orleans, to owner Stan Kroenke's purchase of a 60-acre parking lot near Los Angeles that has people really questioning if the Rams will stay in the Gateway City or head out West.
Due to the circumstances that tie Kroenke to the land sale -- a previously owned piece by Wal-Mart in which a development fell through, something Kroenke was then able to gobble up due mostly in part to the insight of his wife being the daughter of Wal-Mart co-founder, Bud Walton (his name sure popped up a lot this week) -- it is still far from a done deal. Personally, I am hoping this is all just one big bluff by Kroenke.
Remember, the Rams won a an arbitration case with the St. Louis Convention and Visitors Commission around this time last year concerning much-needed upgrades to the Dome.
The Rams' future in this town might seem shaky at the moment, but there are still several roadblocks that would have to be cleared before the team could bolt for LA. Therefore, I still believe that with a stadium upgrade, the Rams can pull off staying in the city they have now called home for much of my lifetime. The areas devote fans, who have stayed with the team through thick and thin, want their team to stay. They want to continue to tailgate on Sundays and watch their blue and gold take to the gridiron.
So here's to the Rams forever calling St. Louis their home!
My video picks of the week:
Funny or Die has done it again. They put out this hilarious video this week about Joe Buck trying to win over New York fans, who have made it known that they think Buck has a bias against them. The last person he "interviews" from St. Louis made me bust up laughing.
Joe Buck's Failed Super Bowl Promo from Funny Or Die
If you need some warm thoughts during this harsh winter weather, check out our video highlighting our time at Cardinals Winter Warm-up.
And of course, I had to show you the new Anheuser-Busch commercial. Enjoy the Super Bowl and let us know your favorite ads on our social media pages!
---