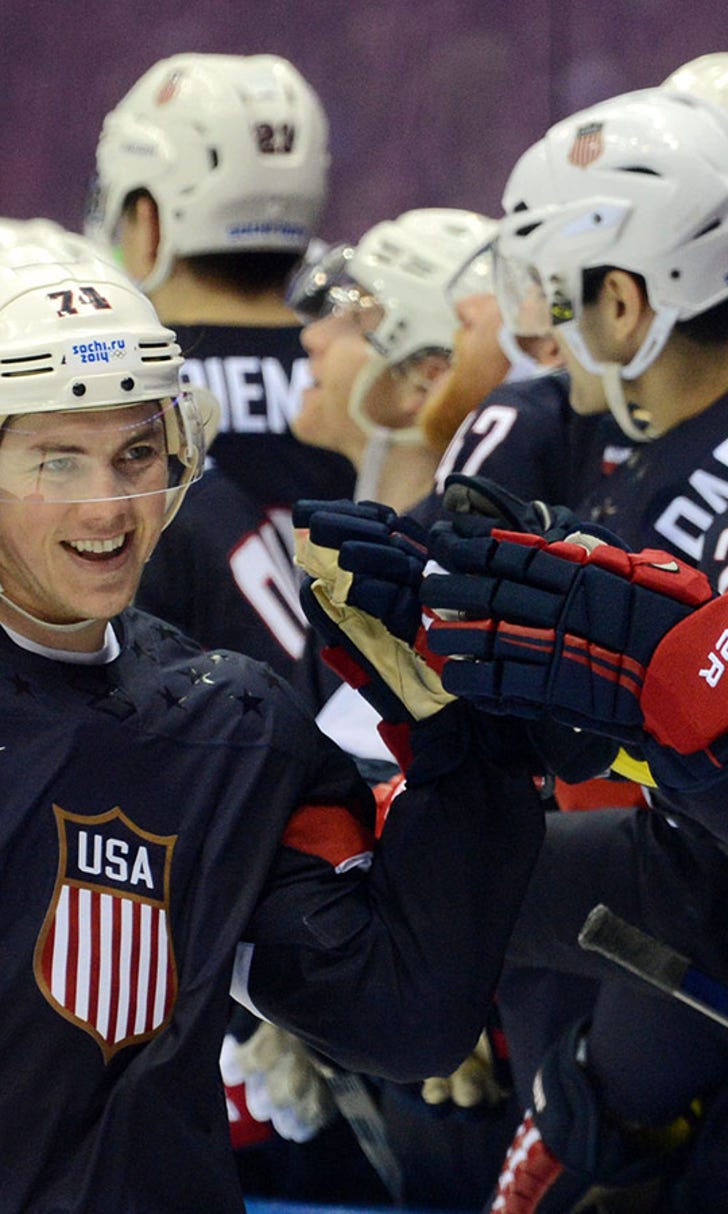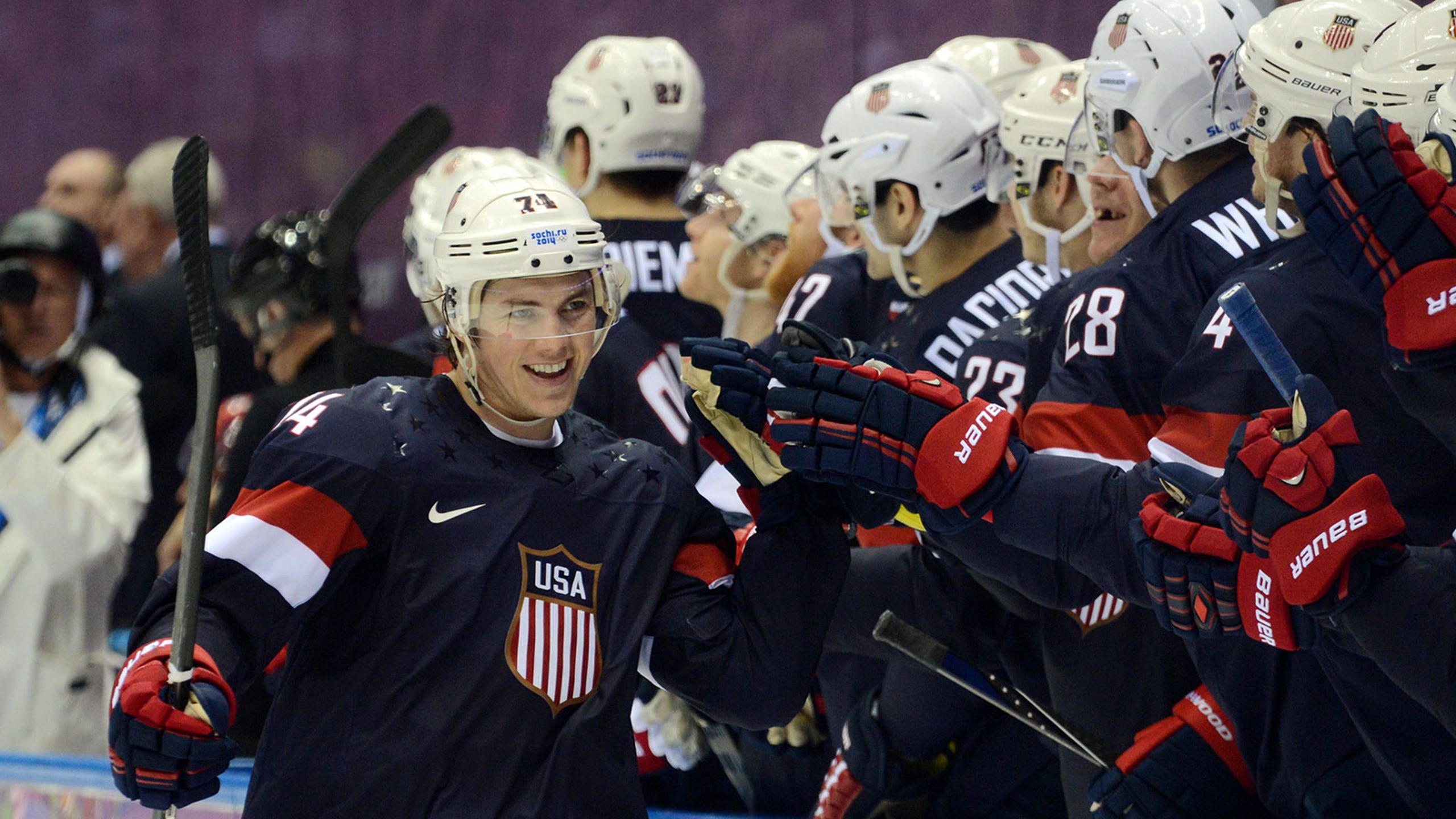 Teryn's Hot Topics: Is there anything better than rooting for your country?
BY foxsports • February 21, 2014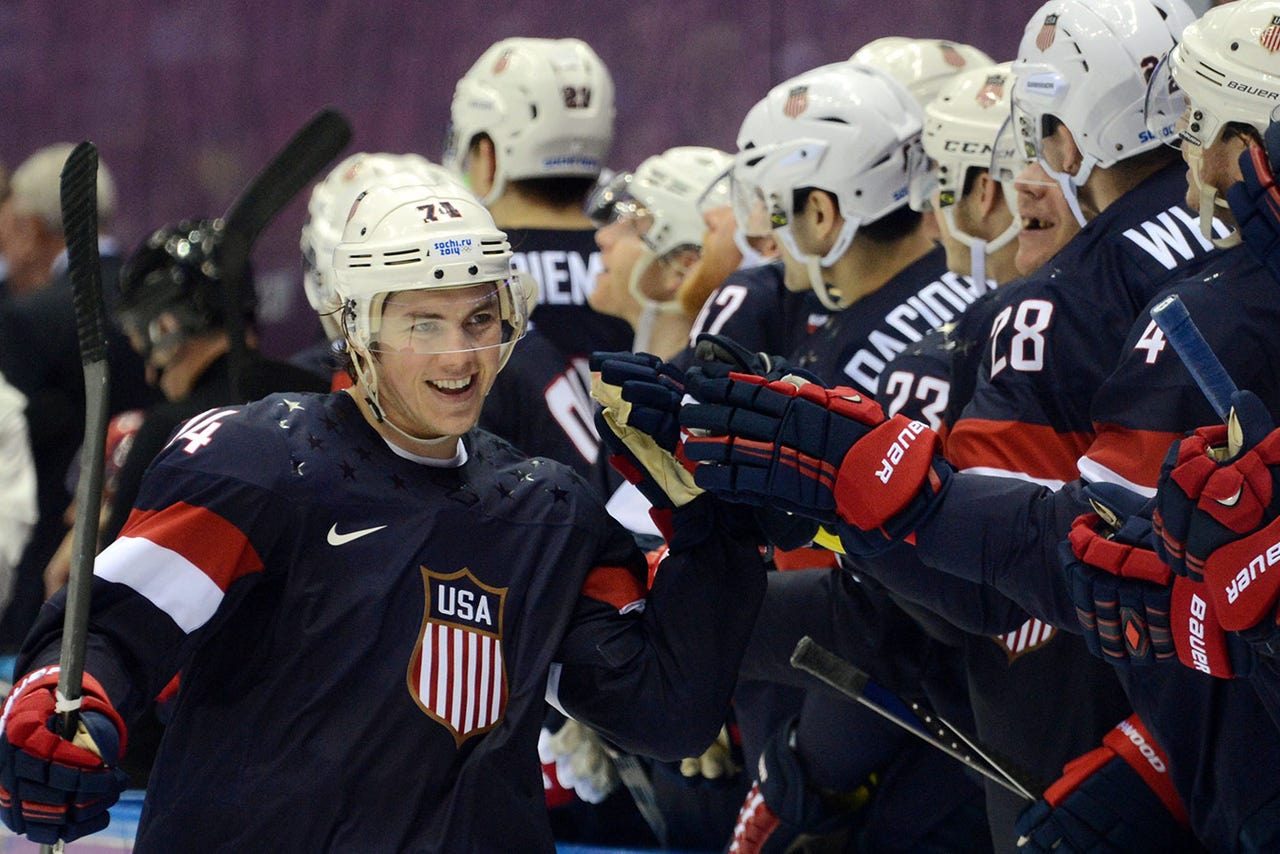 There's just something about rooting for your country. Even as the final seconds were ticking off the clock and the United States had an open net, I had hope. I still thought Team USA could upset our neighbors to the north and advance to the gold-medal game in Sochi.
Even though that did not happen, my heart still swells for the U.S. Since when is playing for a bronze medal bad? I guess it can be disappointing when you have your eyes set on gold. But this Olympic hockey series has been anything but disappointing, especially for the boys representing the Note.
After all, I am thrilled for Jay Bouwmeester, who assisted on his team's lone goal in the thrilling matchup, and Alex Pietrangelo, who will be representing Team Canada in the gold-medal game Sunday, as well as Alexander Steen and Patrik Berglund, who will skate for Sweden in the finals.
The Blues have done well in the Olympics, and the Olympics have been good for the Blues. Nine of our players traveled to Sochi to represent their respective countries, and several of them shined on the World's stage.
The Blues have scored six goals, notched 14 assists, tallied four shootout goals and played in a combined 42 games in the Olympics so far.
And who will ever forget those four shootout goals?
T.J. Oshie became an overnight sensation and helped put a spotlight on the team from St. Louis. 
T.J. Oshie is now trending worldwide. The rest of the world now knows what St. Louis has known all along. #tjsochi #stlblues

— St. Louis Blues (@StLouisBlues) February 15, 2014
Between his epic performance and the Blues' combined efforts in Sochi, are you even more excited for playoffs and the rest of the NHL season?
Have a topic that is important to you? Share it with me on our FOX Sports Midwest Girls Twitter page.  
I know I am.
This girl has hockey fever.
BASEBALL, BUDWEISER, FOOD AND ST. LOUIS. WHAT'S NOT TO LIKE?
Baseball at Busch. It's almost here.  
Ballpark Village will finally grace the skyline of downtown St. Louis in 2014 and I, for one, cannot wait.
Kayla and I have had the privilege of touring Ballpark Village throughout its construction, as BPV graciously invited us in to give the public a sneak peak. Each week we film a new story, highlighting an aspect of STL's newest attraction in our #BPVFanCam videos.
While visiting BPV this week to film the Budweiser Brewhouse segment, we were amazed by the gigantic 40-foot LED screen that was recently installed. The FOX Sports Midwest studio is also coming along, with the desk now officially in place. We were like kids in a candy store, giddy with excitement, pointing left and right, saying, "Look at this, look at that!"
BPV is filled with entertaining attractions, including FOX Sports Midwest Live, Budweiser Brewhouse, Professional Bull Riding's St. Louis Cowboy Bar and many more, but the view from the third-floor deck into Busch Stadium is unreal. Truly breathtaking. I've always heard about Chicago's Wrigley rooftops, but people will be talking about this.
After all, anything the Cardinals do is superior to the Cubbies.
Follow our tours of BPV each week and comment on social media using the hashtag #BPVFanCam. We have partnered with BPV to bring you "Announcement Wednesday" -- revealing a new and exciting feature of BPV to the public each week -- and the release of one of our videos each Friday. This is one of the coolest projects we have been involved with so far!
BOYS OF SUMMER? HOW ABOUT THE GIRLS OF SPRING?
Kayla and I were blessed to travel to Jupiter, Fla., a few days before the Cardinals' pitchers and catchers were due to report.
We explored Roger Dean Stadium, bumping into a handful of players who had already arrived, while shooting commercial spots for the upcoming spring training games on FOX Sports Midwest. (A record 15 games will be broadcast from Jupiter on our network this spring!)
I cannot tell you how nice it was to escape to this paradise of warm weather and baseball.
I have been to Boston and Minnesota's facilities to watch the Cardinals and a family member play in the Grapefruit League the past two years, and the Cardinals' digs are by far my favorite. Little Fenway -- despite my angst for the Red Sox -- is an impressive complex and the architecture of the stadium is pretty neat, but the overall feel and atmosphere of Roger Dean Stadium and the neighborhood that surrounds it is second to none. I can only imagine what it's like when the best fans in baseball fill those seats and cheer on their team -- it has to be quite an experience.
As I walked into Roger Dean, I felt like I was walking into my second home. Aside from the fact that it is the Cardinals' second home, I could feel what spring training there must be like when it is in full swing. If you haven't experienced the laid-back feel of spring training, from the players, coaches and general managers casually walking around, hanging out and practicing next to the fans, to getting an up-close look at the franchise and its players in the farm system, you need to put it on your bucket list.
With my experiences of Cardinals baseball leading up to spring so far, this girl has never looked forward to baseball season so much in her life -- and that's saying something.
HOOSIERS II
Does anyone else feel like an inspirational sports movie is in the making over at SLU?
I felt as though I was reading the first chapter of a book that Hollywood could gobble up and make into a major motion picture when I read Nate Latsch's article about the Saint Louis University men's basketball team's rise to No. 10 in the national rankings.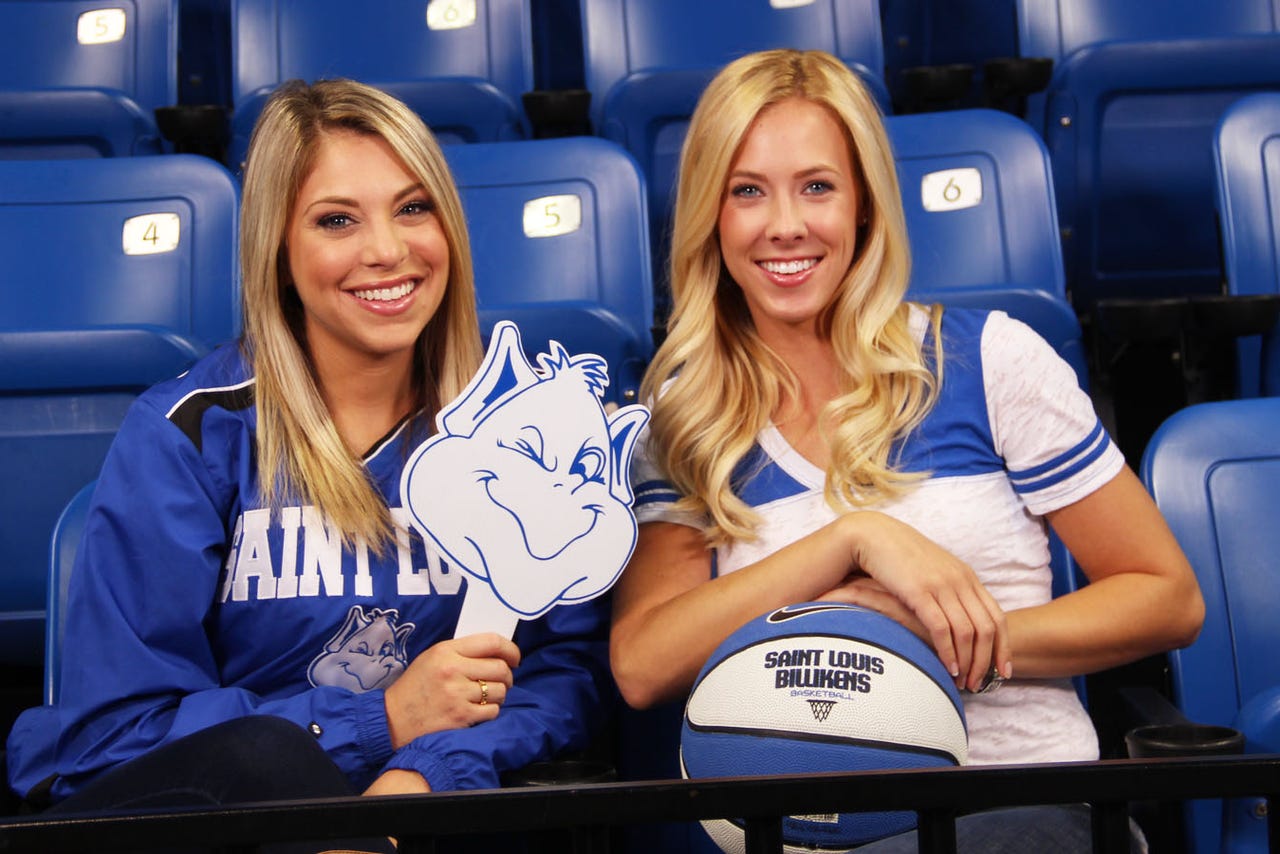 FOX SPORTS MIDWEST GIRLS: Read their bios, check out their upcoming appearances and view their photo galleries and videos.
Not only has the school rattled off a school-record 18 wins in a row, the Billikens also fulfilled the prophecy of its legendary coach -- the late, great Rick Majerus.
A little more than a year after his passing and two years after the coach predicted the Billikens would break the Top 10, his Bills did it -- "On Majerus' birthday, no less," Latsch wrote. "He would have turned 66 on Monday."
And the plot continues ....
Michigan State, the school that knocked SLU out of the NCAA tournament in 2012 and was the last team Majerus ever coached against, lost to Nebraska, a team that includes Majerus' former assistant coach Chris Harriman on its staff, last week to aid SLU in its AP poll jump.
My gut tells me that's not the end of SLU's movie.
To be continued ....
MY VIDEO PICKS OF THE WEEK
#BPVFanCam installment No. 3. We take you inside the Budweiser Brewhouse. It's going to be epic!
Remember when you were watching Game 6 of the 2011 World Series and you knew you were watching a significant moment in sports history unfold right before your eyes? Yeah, that's what was happening when T.J. Oshie netted four goals in six shootout attempts by the U.S. in its epic Olympic win over Russia last Saturday.
---