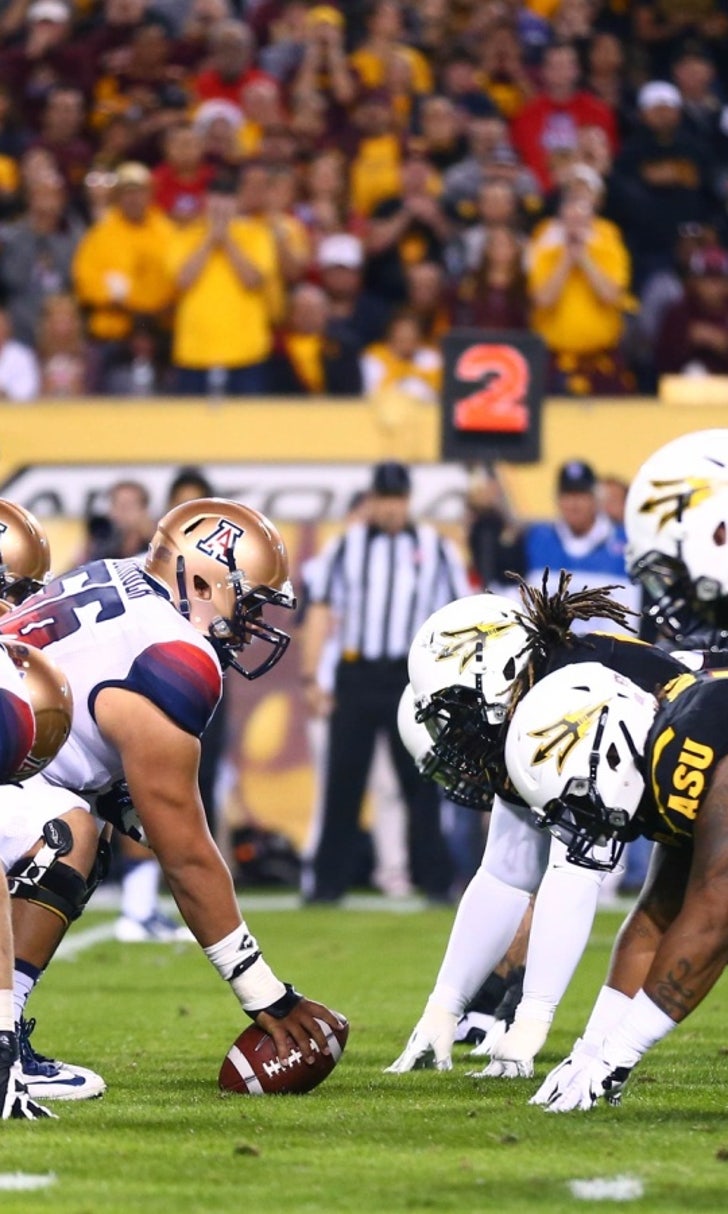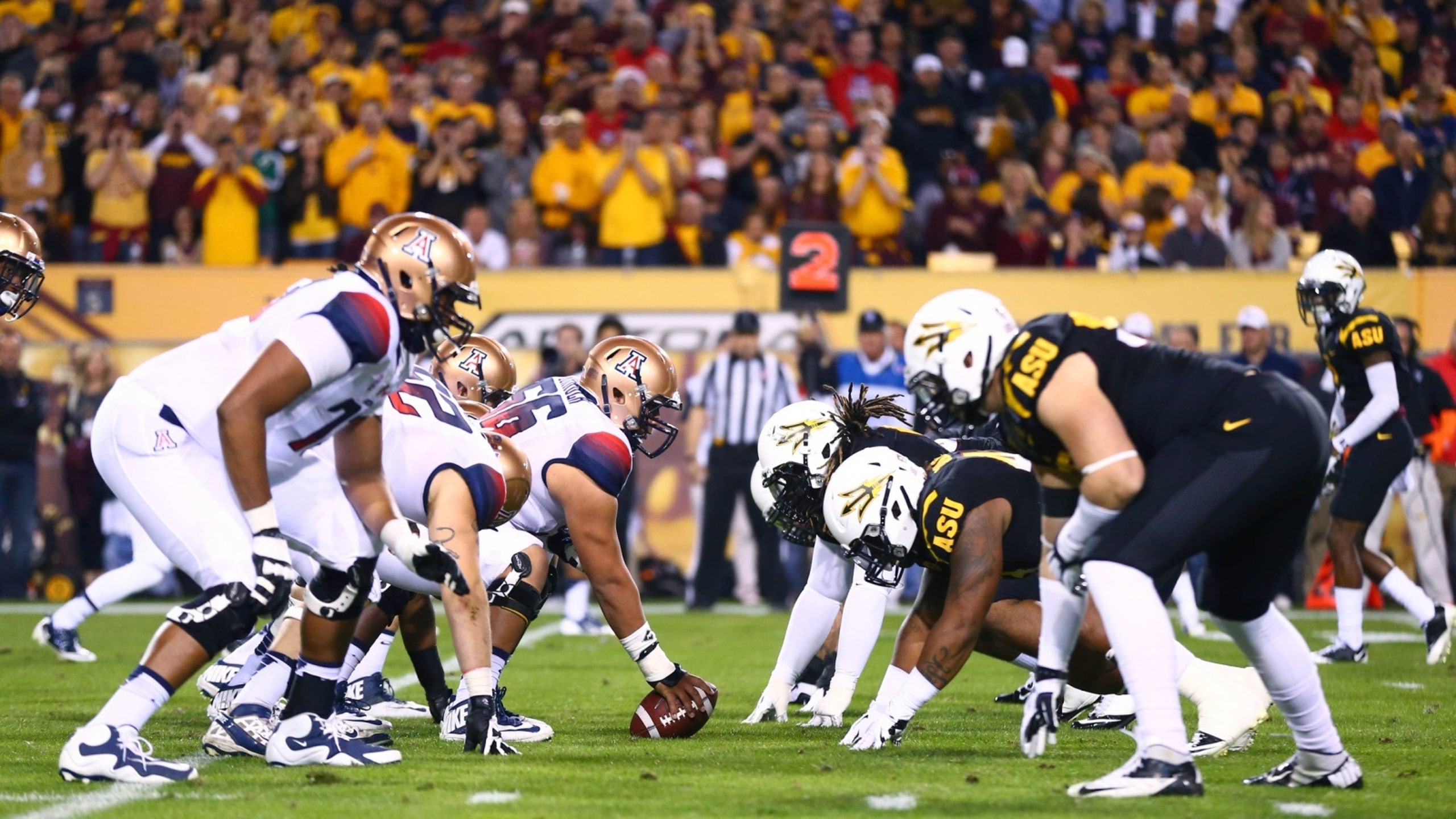 Territorial Cup countdown: 5 biggest wins for each team
BY foxsports • November 20, 2015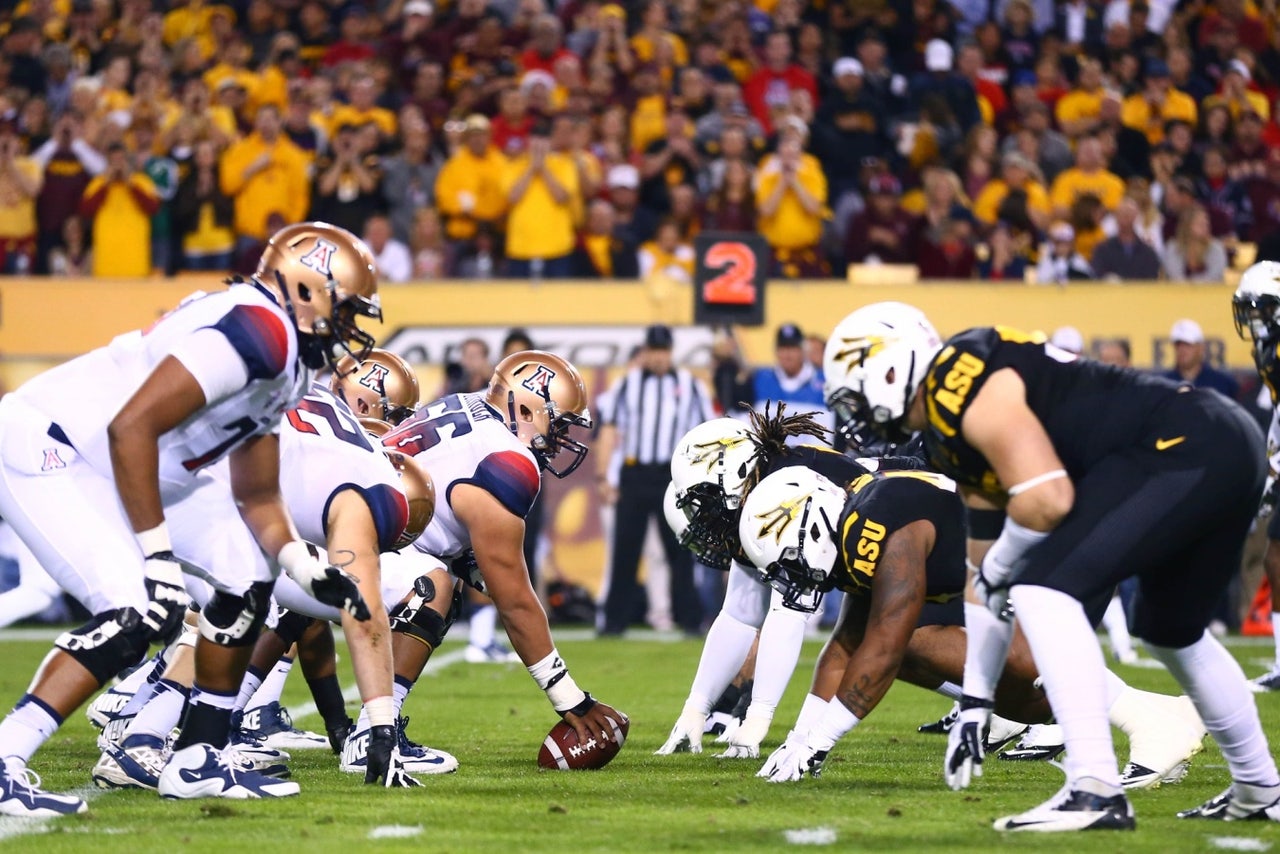 Arizona and ASU meet Saturday in the annual Territorial Cup game. It would be silly to say this latest meeting is as big as some previous -- but it's still the next installment in the heated rivalry.
Since the two teams joined the Pac-10 (now Pac-12) in 1978, they produced some memorable games. Here are the top five victories for each team.
The Wildcats are up first, by virtue of the advantage in the all-time series, 48-39-1, and in the Pac-10/12 era, 20-16-1.
1. 1986 -- Arizona 34, ASU 17. The Wildcats hand the Rose Bowl-bound Sun Devils their only defeat, thanks to Chuck Cecil's 100-yard INT return and James DeBow's goal-line tackle of Channing Williams.
2. 2014 -- Arizona 42, ASU 35. Rich Rodriguez gets his first win over Todd Graham to give Arizona the Pac-12 South title. Nick Wilson runs for 178 yards and three TDs.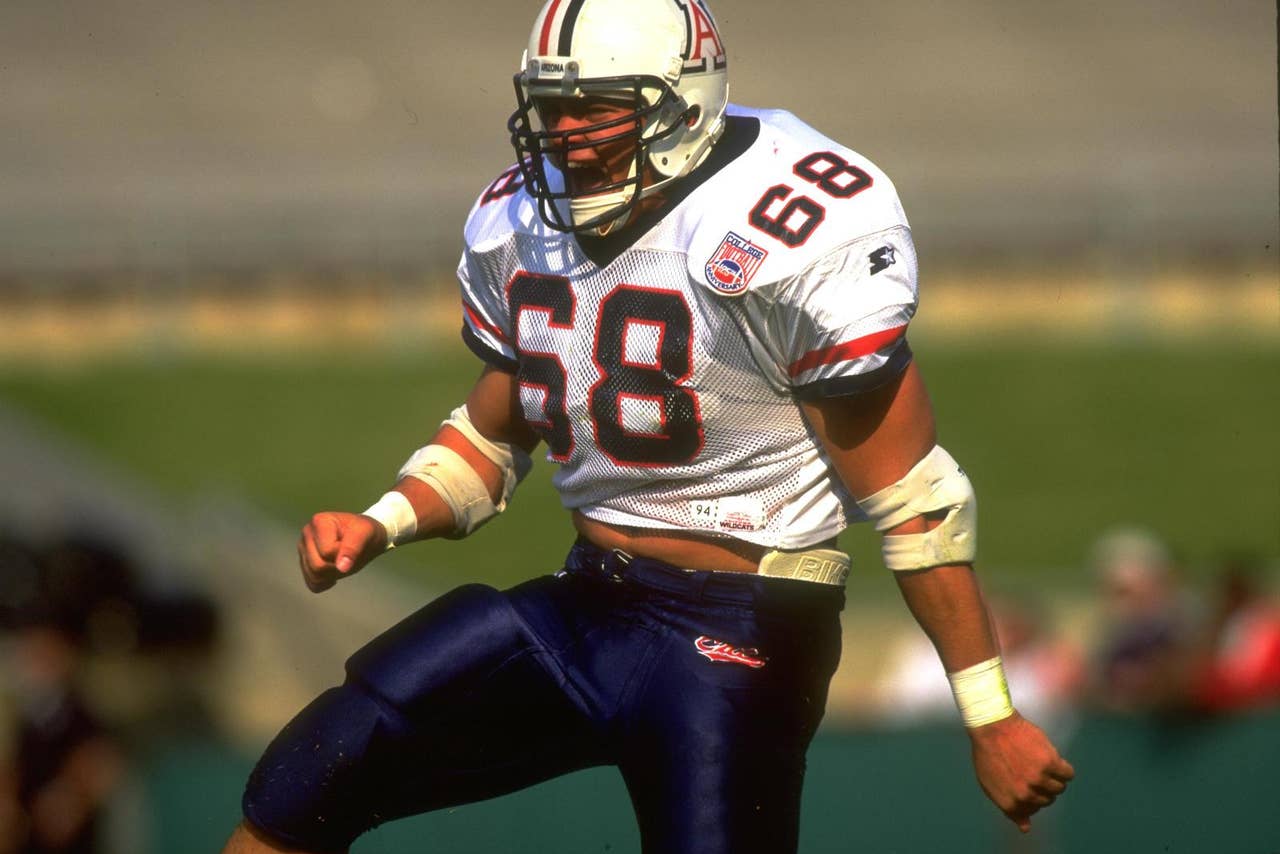 3. 1985 -- Arizona 16, ASU 13. John Cooper refuses to play for a tie that would have sent ASU to its first Rose Bowl, and Max Zendejas kicks 32-yard game-winner following an ASU turnover. Zendejas earlier nailed 57-yarder as Wildcats overcame a 13-3 deficit.
4. 1982 -- Arizona 28, ASU 18. Arizona returns to the locker room for white uniforms after both teams show up in dark jerseys and shocks the sixth-ranked Sun Devils to knock them out of the Rose Bowl.
5. 1998 -- Arizona 50, ASU 42. Trung Canidate's 288 rushing yards trumps Ryan Kealy's 511-passing yards as Arizona wraps up an 11-1 regular season.
1. 1996 -- ASU 56, Arizona 14. Jake Plummer, Keith Poole and Terry Battle star as the Rose Bowl-bound and No. 2-ranked Sun Devils wrap up unbeaten regular season.
2. 2010 -- ASU 30, Arizona 29 (2-OT). James Brooks blocks at Alex Zendejas extra-point attempt to force overtime, and then blocks another one to give ASU the victory.
3. 2012 -- ASU 41, Arizona 34. Marion Grice runs for three TDs and ASU erupts for 24 fourth-quarter points with help of two turnovers and a blocked punt in first meeting between Todd Graham and Rich Rodriguez.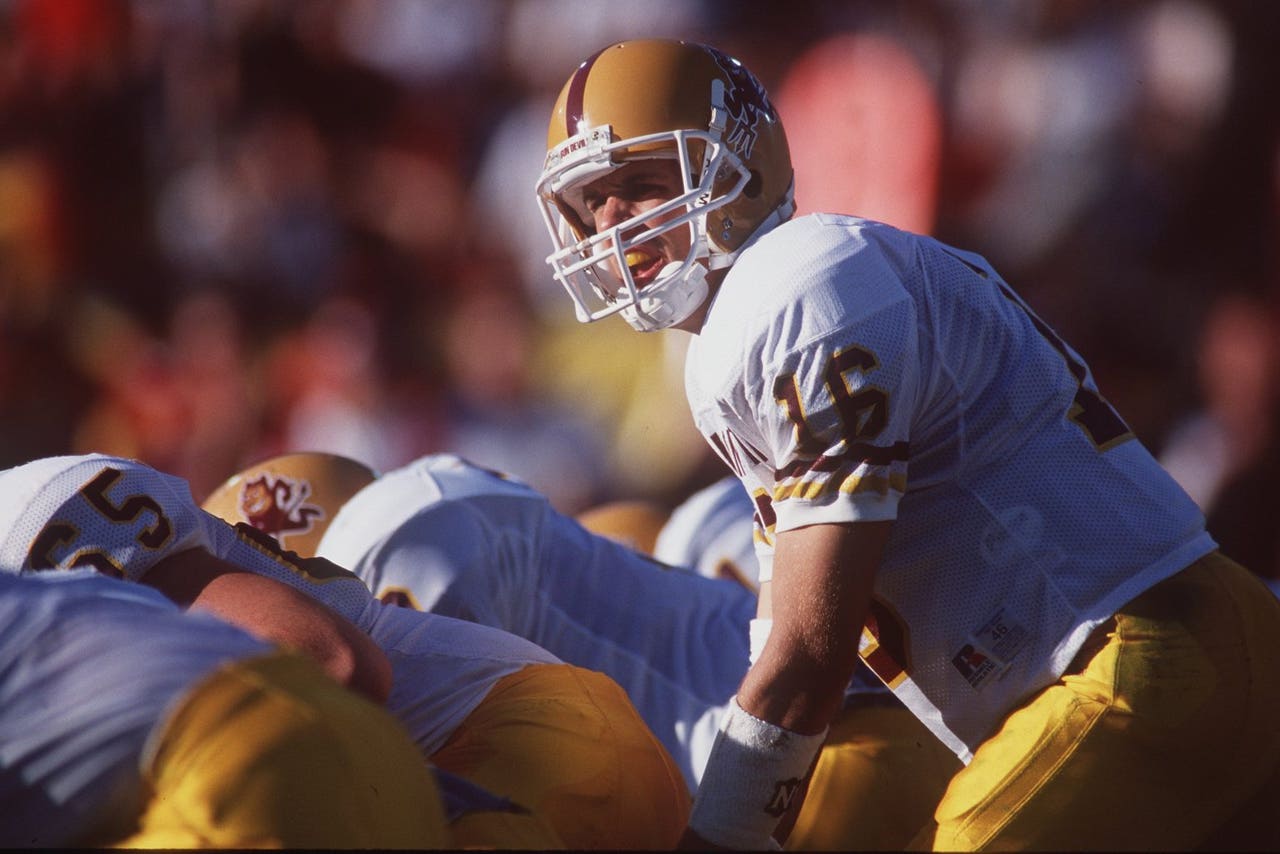 4. 1992 -- ASU 7, Arizona 6. Fourth-string tailback Kevin Galbreath breaks loose for 51-yard, fourth-quarter run against vaunted "Desert Swarm" defense for game's only TD.
5. 1991 -- ASU 37, Arizona 14. Eric Guliford scores two TDs as ASU convincingly ends "The Streak" at nine in Larry Marmie's final game as head coach. He was fired days later.
---