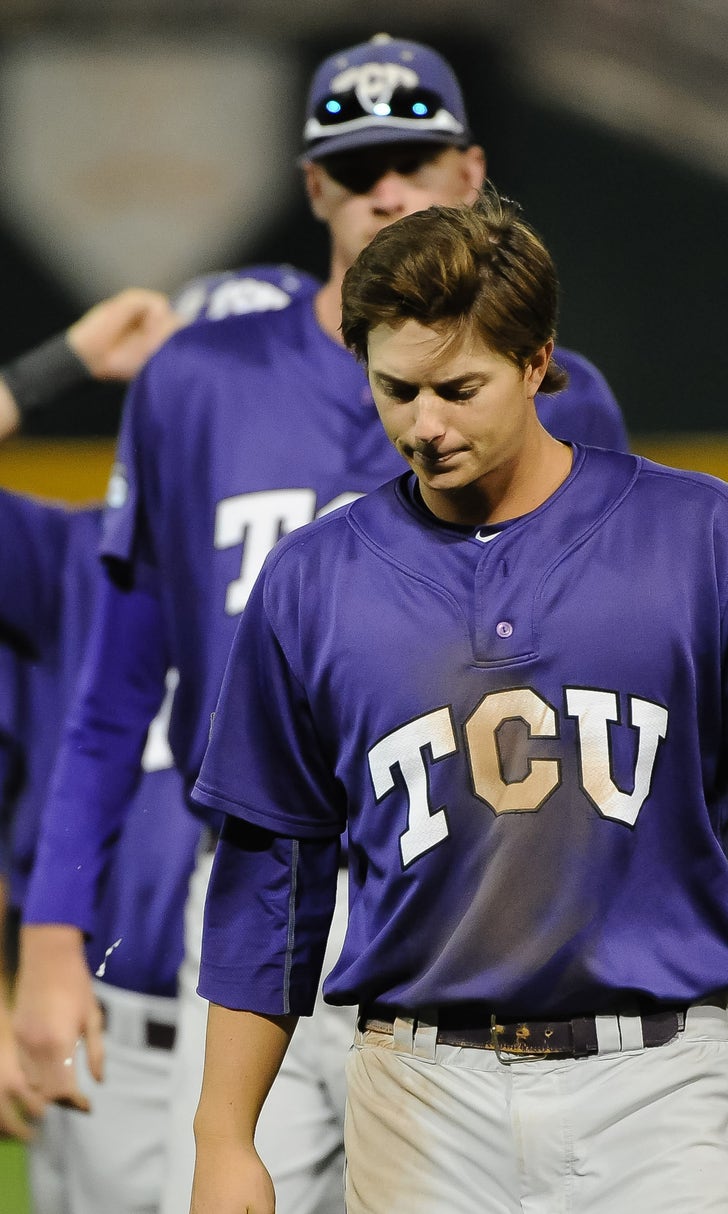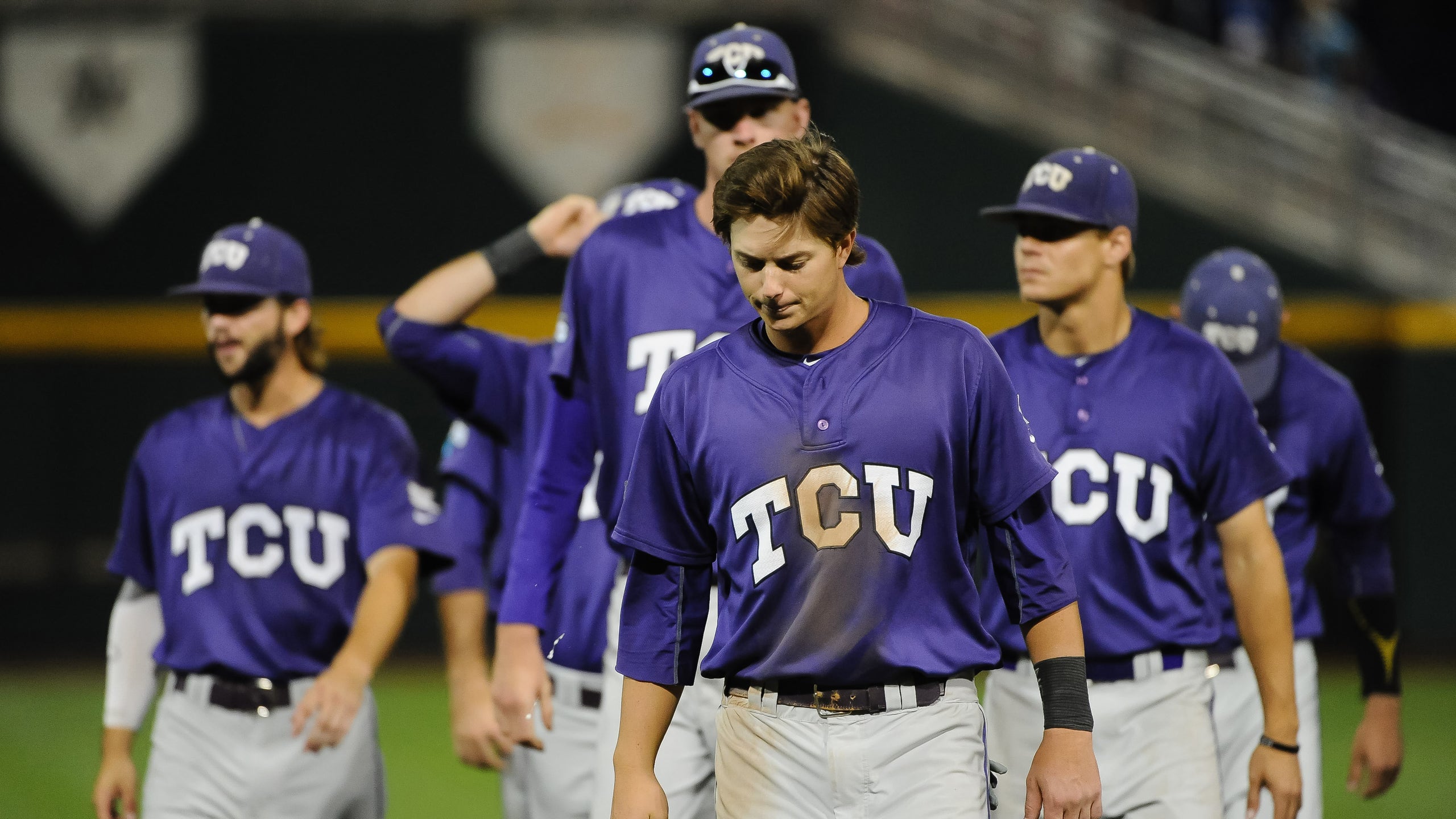 TCU exits College World Series with loss to Vanderbilt
BY foxsports • June 20, 2015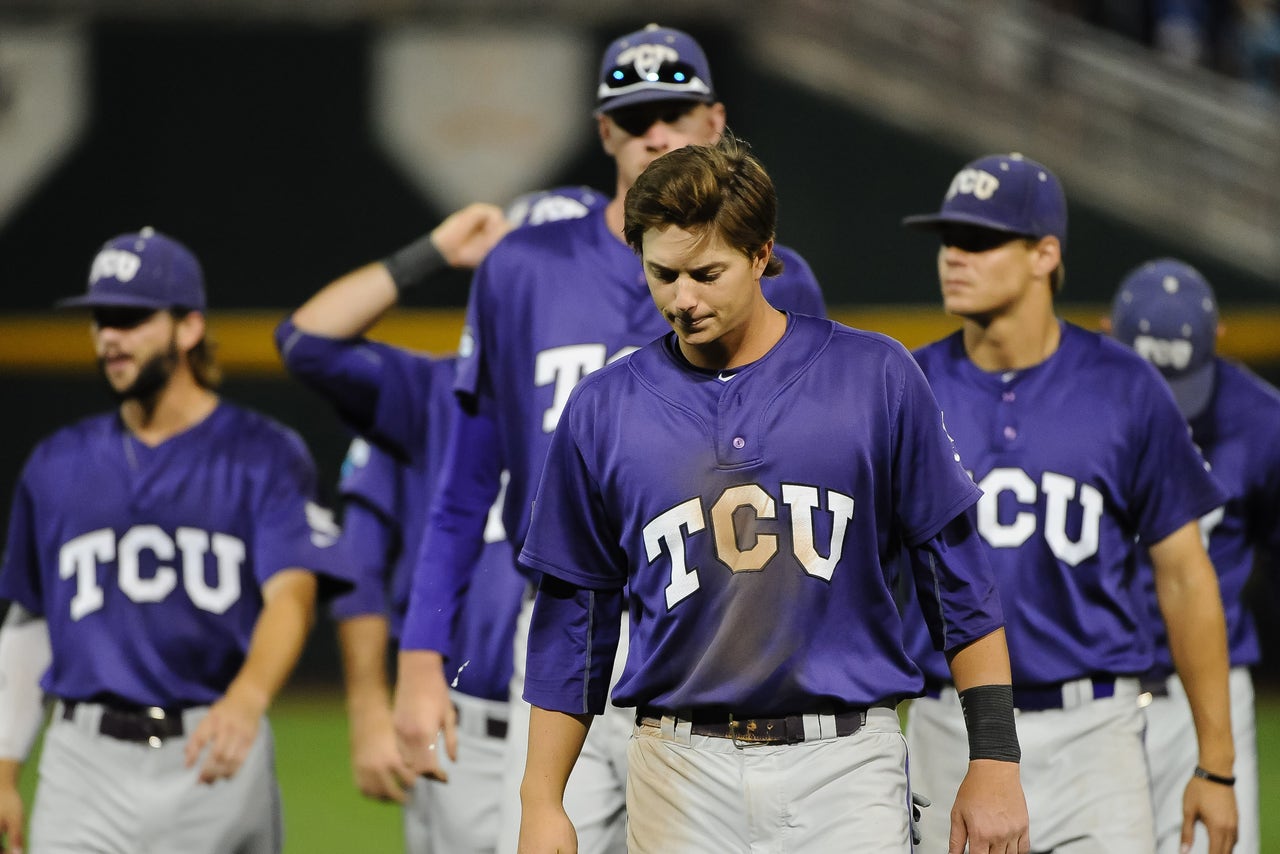 OMAHA, Neb. (AP) -- TCU's pitching staff was among the best in the country all season. But right now, Vanderbilt's is the hottest.
The Horned Frogs had the misfortune of having to go against the Commodores twice at the College World Series, and they never could solve them, losing 7-1 on Friday night in a game that sent defending champion Vandy back to the best-of-three finals.
TCU managed only five hits off Walker Buehler and John Kilichowski three nights after mustering five against Philip Pfeifer and Kyle Wright in a 1-0 loss. The Frogs batted .159 (10 of 63) in the two games against Vandy after batting .292 (19 of 65) while beating LSU twice in Omaha.
"That's the way tournament baseball goes," coach Jim Schlossnagle said, "and a lot of things have to go into winning a tournament. It's never about the best team. It's the team that plays the best. I think Vanderbilt has a heck of a team and they're certainly playing as good as anybody in the country right now.
"But we felt like we were good enough to play with them. We just didn't play as well as they did today."
The Frogs (51-15) won the Big 12 regular-season title, staved off elimination three times to win a regional and outlasted Texas A&M in a dramatic three-game super regional. The magic ran out against Vanderbilt.
"As I always say, there are no bad days in Omaha. Some are just better than others. So this one is certainly the worst one, but it's still not a bad day," Schlossnagle said. "Anytime you're finishing your season in the final four ... I felt good about our club, felt it's a national championship-caliber team."
No one struggled more in Omaha than Big 12 player of the year Cody Jones, who went 0 for 4 with three strikeouts on Friday and was hitless in 12 at-bats with six strikeouts in Omaha.
Buehler (5-2) allowed four hits and a run and struck out eight in 6 2/3 innings.
Vandy's Rhett Wiseman, who hit a two-run homer in the fourth, got off to a painful start. As he squared to bunt in the first, he was hit in the neck by a pitch from Tyler Alexander. Corbin and an athletic trainer checked him over, and he had a welt on the right side of his neck as he took first base.
He said there was no question that he would stay in the game after getting plunked.
"College World Series, baby. You'd have to kill me to take me out of the game, especially that early in the game," Wiseman said. "It's easy to go out there following Walker's lead on the mound. He brings so much energy to the team. By the third inning, I had forgotten about the neck."
Alexander (6-3) was touched for three runs and seven hits in 2 1/3 innings for the Horned Frogs (51-15).
With his fastball clocked in the mid-90s early, Buehler retired the first 10 batters. He gave up back-to-back singles, then set down six of the next seven.
"He was attacking with all his pitches and throwing them for strikes," TCU's Keaton Jones said. "It wasn't like he was throwing it down the middle. He was hitting his spots in and out and throwing his breaking ball on the corners as well."
TCU came to Omaha with a 2.38 ERA that ranked second nationally, and the Frogs allowed just eight runs in their first 27 innings at the CWS. They gave up seven runs, six earned, in the first five innings Friday.
Schlossnagle said his veteran team set the foundation for the program, which was in Omaha for the second straight year and third time since 2010.
"It's hard to reflect right now, but it's a really special group, and a group that has really helped establish us as a legitimate program, an Omaha program," he said. "It's one where you're not going to be here every year, but you're going to be fighting for that opportunity every year. That wasn't the case just five years ago. So we're very appreciative to those guys."
---