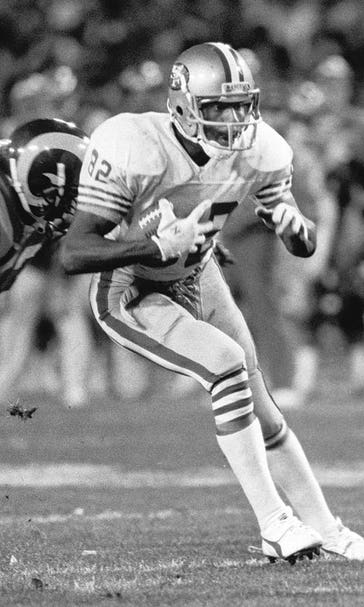 TBT: When that other San Francisco 49ers WR made history against the Los Angeles Rams
October 29, 2015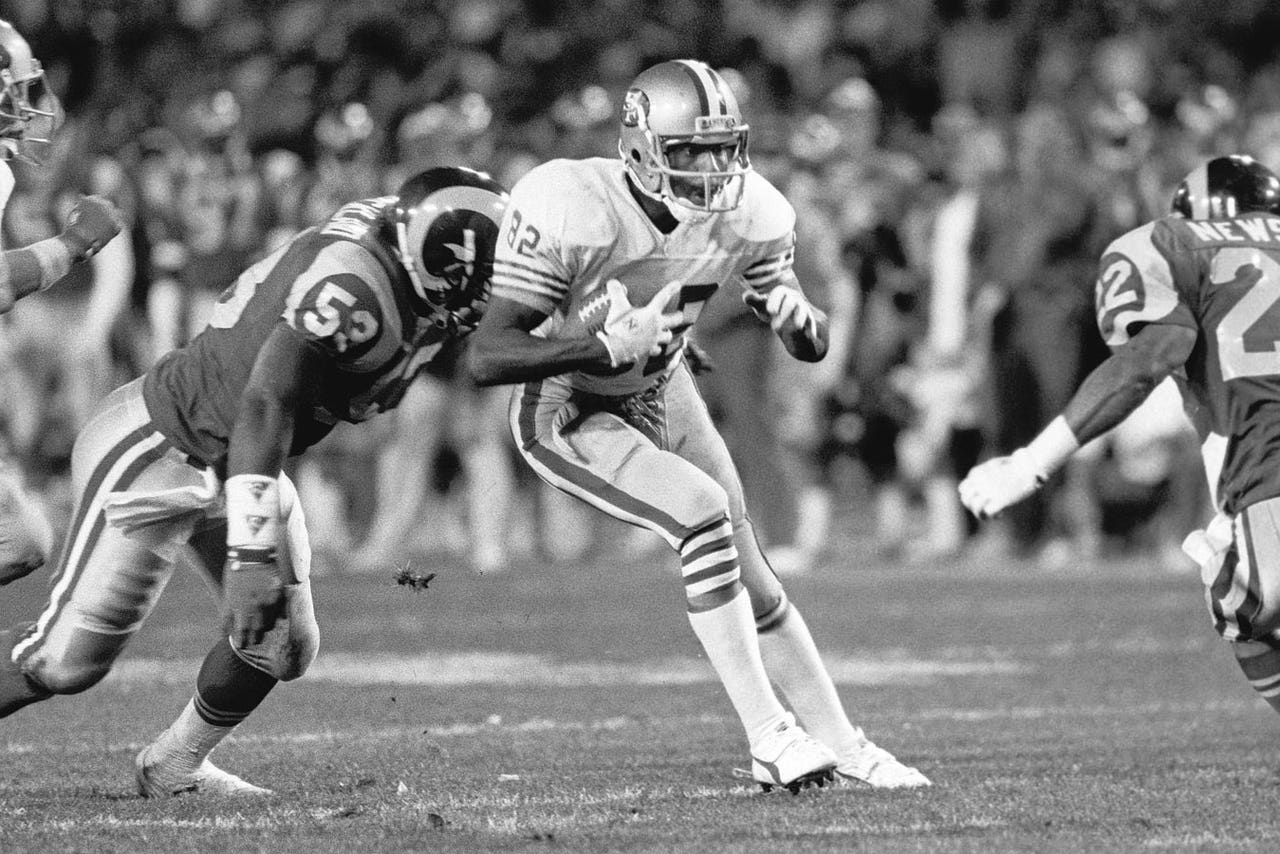 The two players most associated with the 49ers dynasty of the 1980s are usually Joe Montana and Jerry Rice. But the man who lined up opposite of Rice on the other side of the field was pretty good, too.  
John Taylor played for the 49ers from 1987 to 1995, amassing 347 catches, 5,598 yards and 43 touchdowns. You may remember him as the guy also caught Montana's game-winning touchdown to beat the Bengals in Super Bowl XXIII.
But he holds a record that even Rice doesn't own, and he set it in Dec. 1989, during what may have been his most productive campaign (60 catches, 1,077 yards, 10 touchdowns).
Visiting the Los Angeles Rams for a Monday night contest, Taylor helped the 49ers overcome a 17-0 deficit by doing something no other NFL player has done: catch two touchdown passes of over 90 yards in the same game.
The first was a 92-yard catch and run that cut the deficit to 17-10. The second (a 96-yard gallop) cut it to 27-23 before the 49ers eventually won 30-27 en route to clinching home-field advantage and winning their fourth Super Bowl of the decade. Taylor had 11 catches for 286 yards and the two scores in the game.
When the 49ers visit the St. Louis version of the Rams on Sunday, don't expect nearly as many offensive fireworks from either side. This rivalry has lost some of its luster since the Rams left Los Angeles, but if they move back west, it could be rekindled.
Check out more about the Rams-49ers rivalry here. 
---