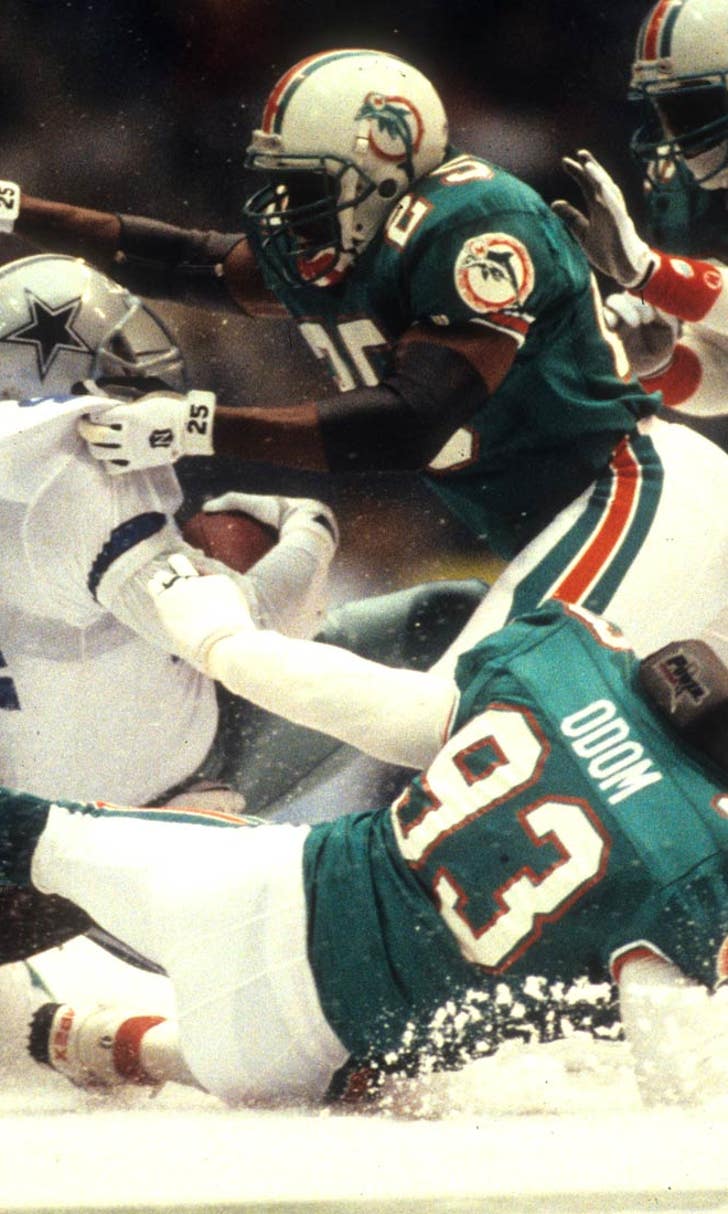 TBT: That time Miami Dolphins and Dallas Cowboys played in the snow
BY James Parziale • November 19, 2015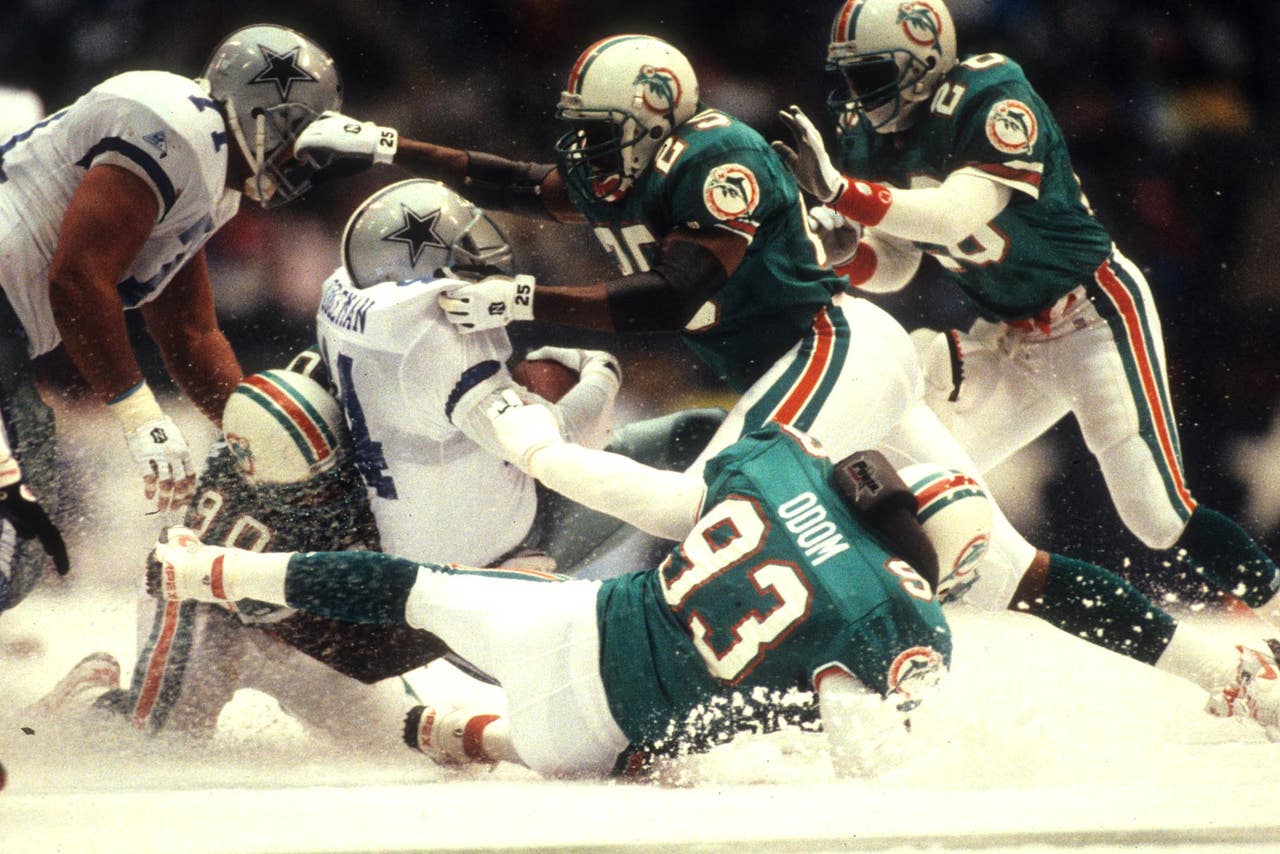 It's going to be roughly 80 degrees in Miami on Sunday when the Dallas Cowboys come to town. That's not really a shocker, especially with some white-sand beaches not too far away.
Back in 1993, when the Dolphins journeyed to Texas Stadium on Thanksgiving, a sheet of white snow covered the field after an overnight storm. It was one of the most epic Thanksgiving Day games before it even started -- and what ensued at the end was sheer madness.
With the Cowboys up 14-13 late in the fourth quarter, the Dolphins drove into field goal range with a few seconds left. Pete Stoyanovich was already 2 for 4 on the day, so the game rested on his 41-yard field-goal attempt.
When the kick was blocked, the game was all but over. The ball was spinning on the ground around the 10-yard line and there was nothing Miami could do. Dallas players were yelling at one another to stay away from the ball.
That's when Leon Lett, not normally on the field-goal unit, came barreling into the picture. Nicknamed "The Big Cat" during his career, Lett dove for the ball, thinking it was live (it wasn't, per NFL rules).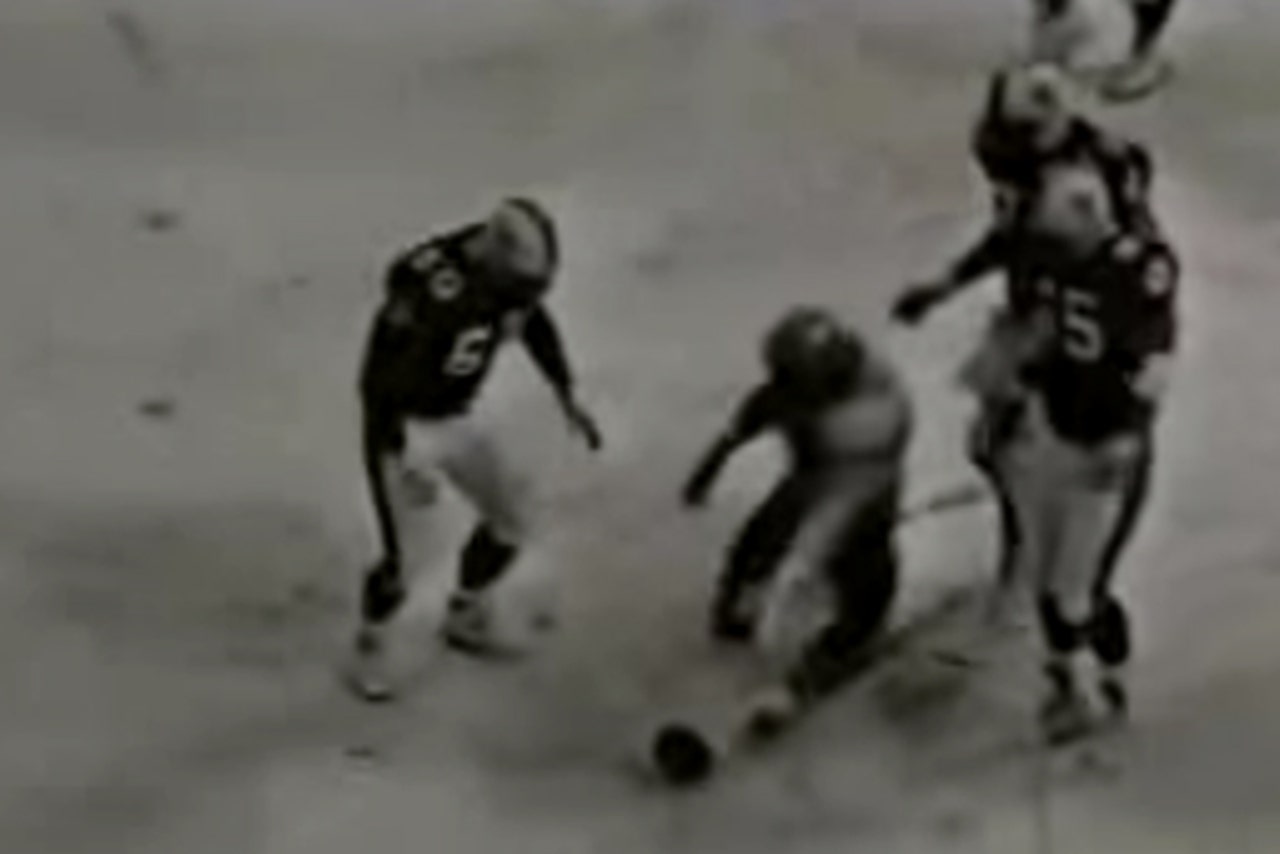 Screengrab of Lett's gaffe.  
Once Lett, already infamous after getting run down by Buffalo Bills wide receiver Don Beebe at the goal line in the Super Bowl the season before, touched the ball, the scramble was on.
While that game certainly contained many memorable moments (you can read about those here) there was one very intriguing thing that happened after that field goal went through the uprights.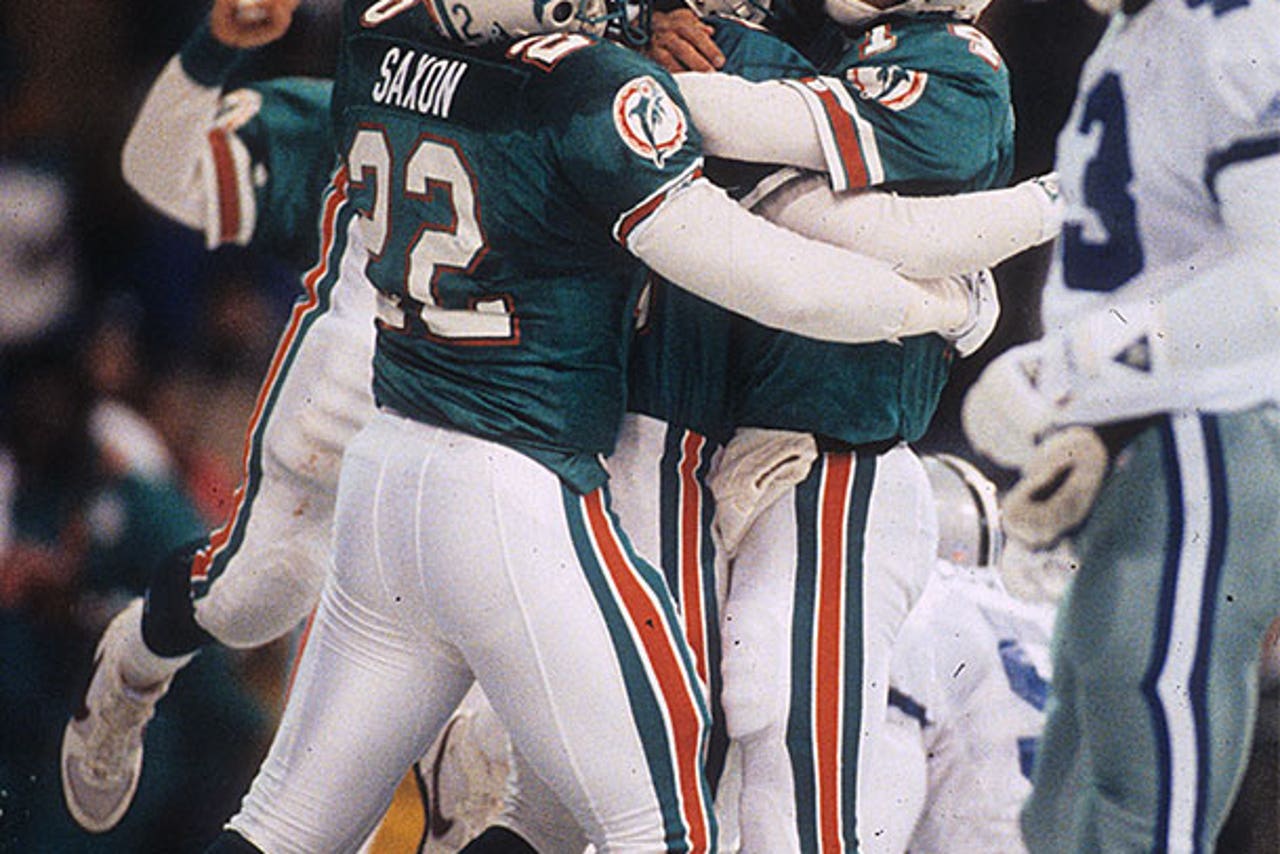 The Miami Dolphins celebrate after kicker Pete Stoyanovich's game-winning 19-yard field goal.

Miami improved to 9-2, then never won again that season, spiraling out of playoff contention and finishing 9-7. The Cowboys, who fell to 7-4, reeled off five straight wins to cap the regular season, get home-field advantage and repeat as Super Bowl champs.
So that said, maybe it's time we Lett it go, eh?
---