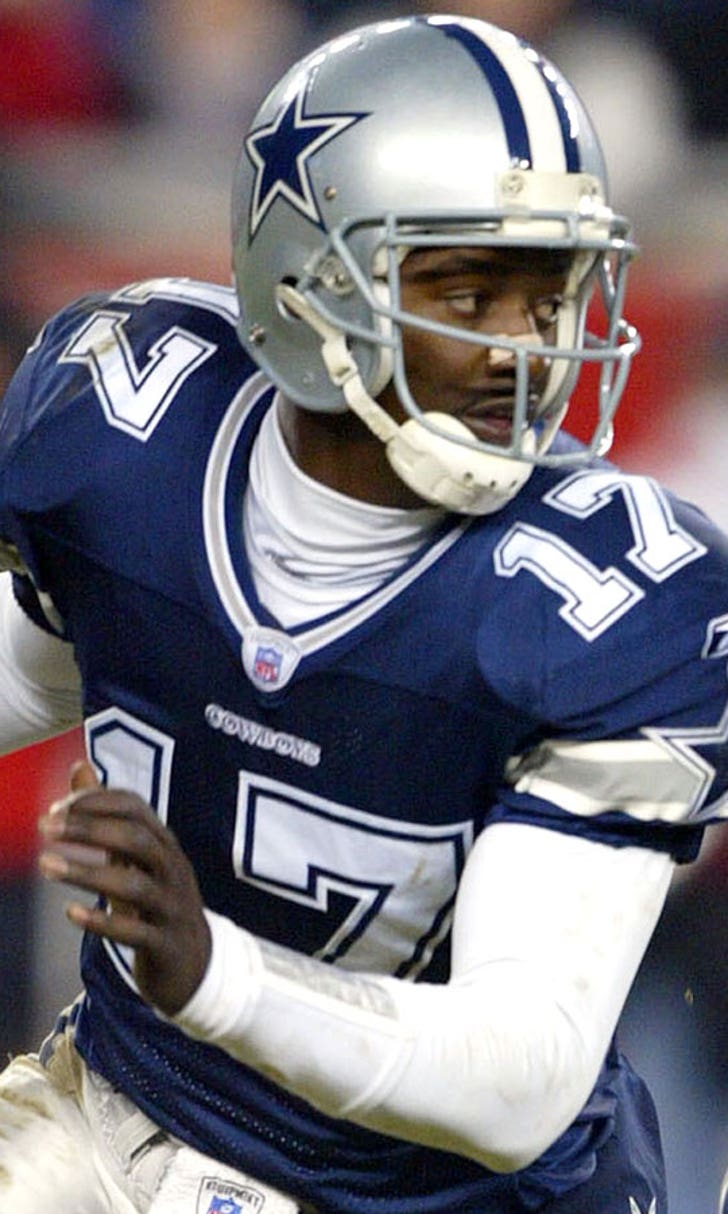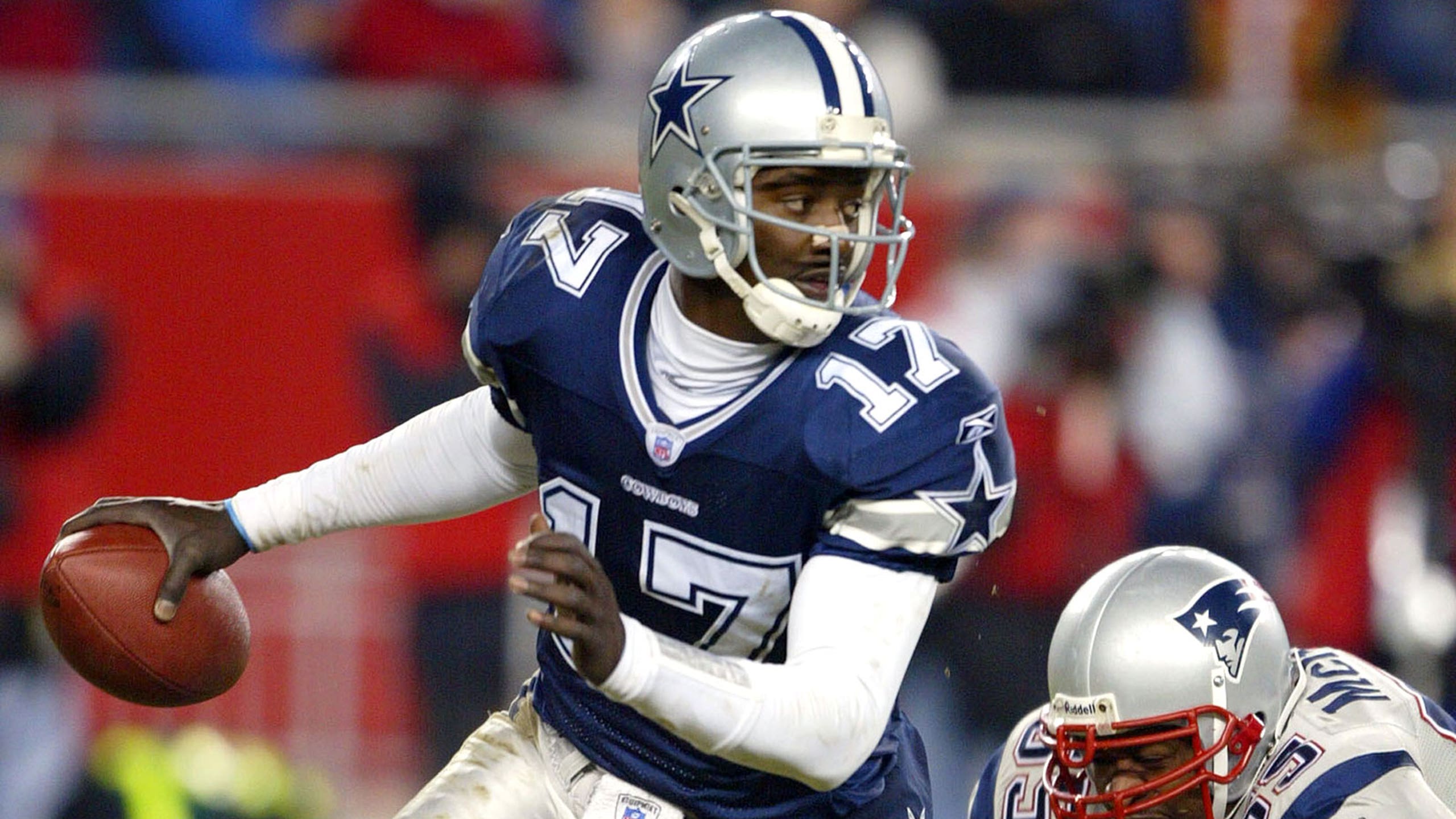 TBT: In Tom Brady's first start against Dallas, the Cowboys QB was ...
BY James Parziale • October 8, 2015
The Cowboys and Patriots get reacquainted on Sunday, and Tom Brady will be facing Dallas for the fourth time. Brady is 3-0 against "America's Team".
While the Cowboys are always known for their glitz and glamour, Brady will once again be the marquee name on Sunday (sorry, Brandon Weeden).
Brady, who squared off against Romo once in 2007, first played against the Cowboys in 2003. The Dallas quarterback was one of the more controversial selections of the Jerry Jones era: Quincy Carter.
Carter was a 2001 second-round pick and highly thought of as a reach --€" and later a bust. However, on Nov. 16, 2003, Carter locked horns with Brady.
Here's a picture from that game.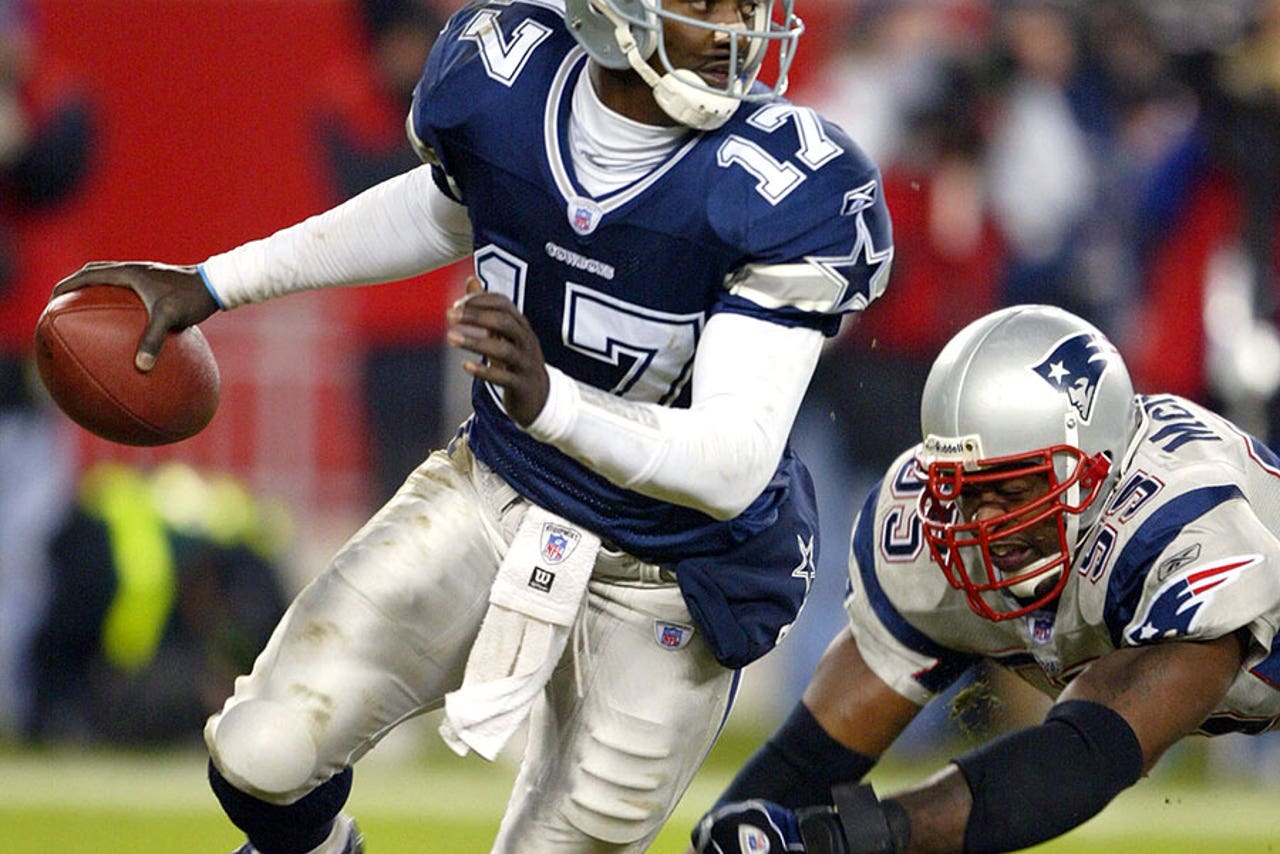 Quincy Carter was 20 of 36 for 210 yards and three interceptions against Tom Brady and the Pats in 2003.
Carter threw three interceptions, Brady didn't throw a touchdown and the Patriots won, 12-0, in a season that later ended with their second Lombardi Trophy. Carter actually led Dallas to the playoffs, but they lost in the wild-card round to the Carolina Panthers.
Carter's abrupt release from the Cowboys in Aug. 2004 due to a failed drug test, some say, indirectly saved Romo's roster spot with the Cowboys that year. But you can learn more about that watching the video below.
---