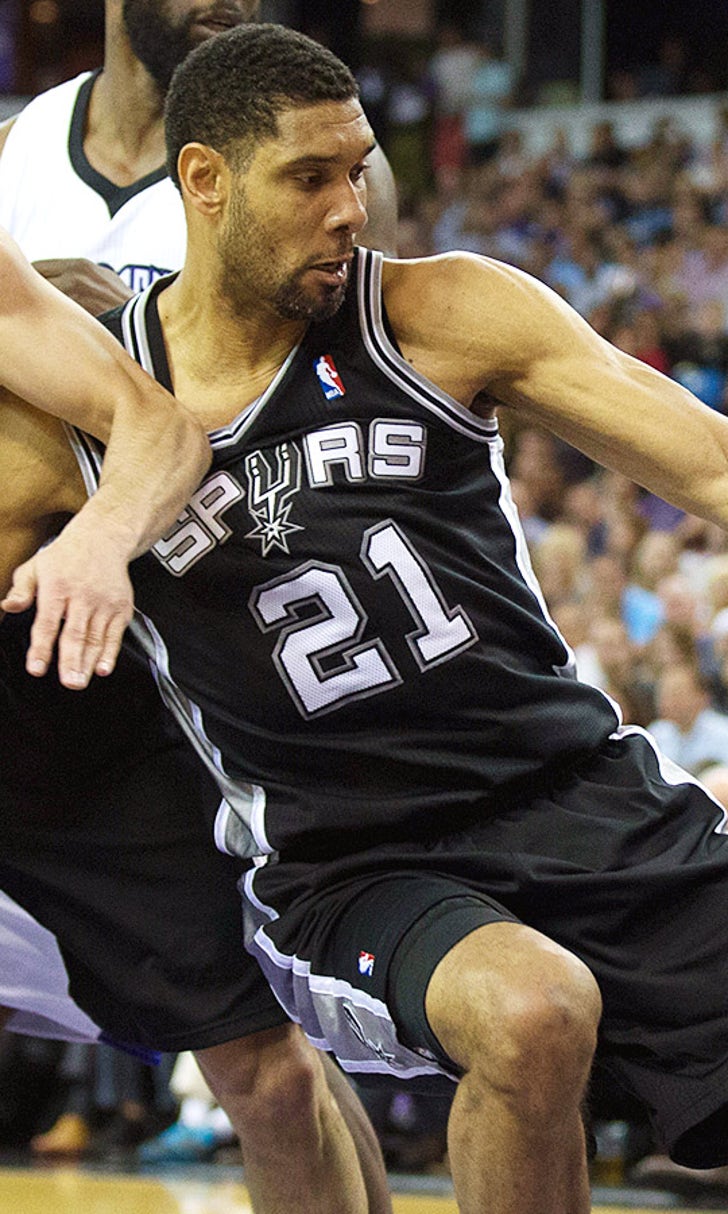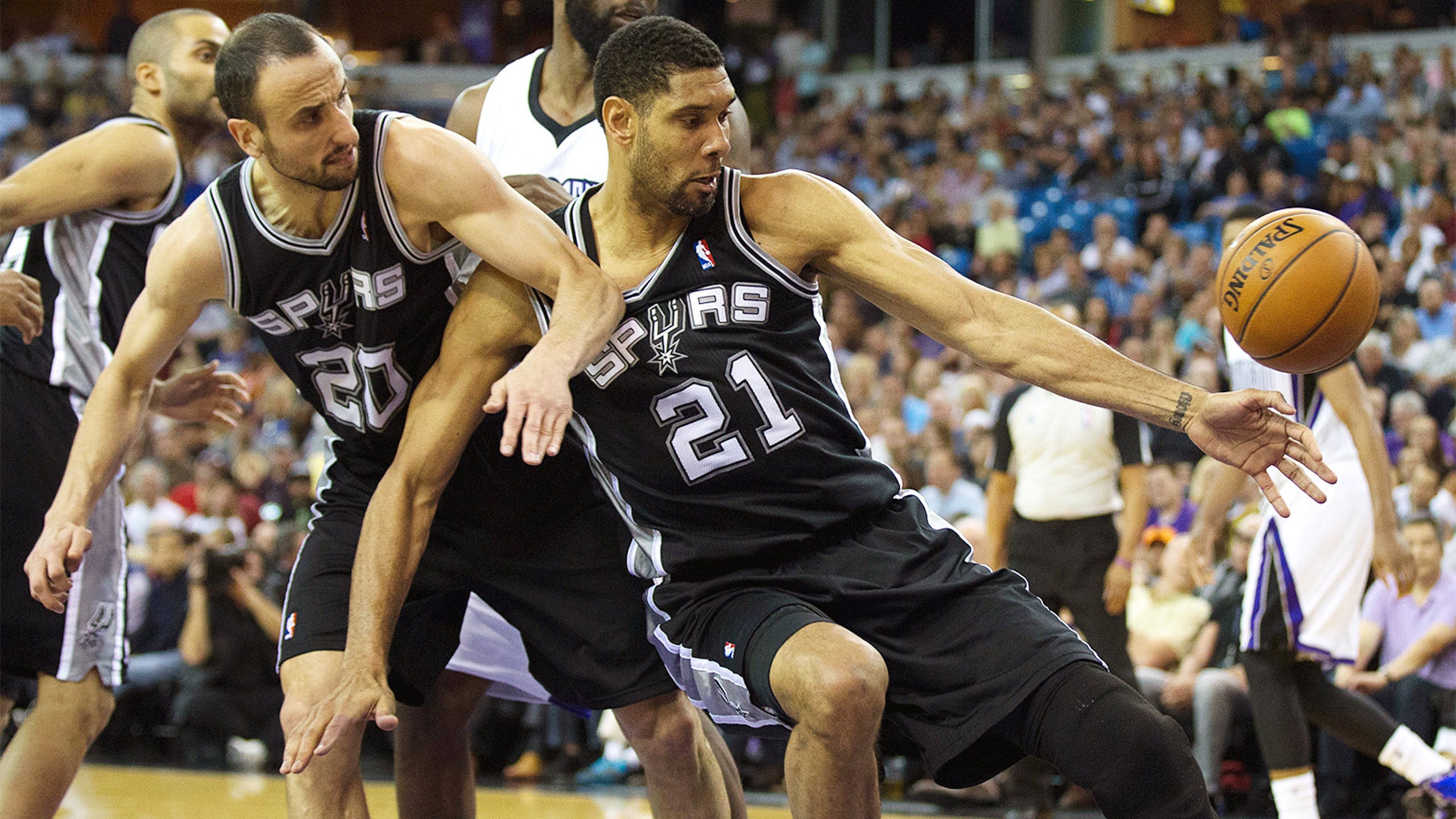 SWIM: Spurs-Kings
BY foxsports • March 22, 2014
Looking at a box score is something anyone can do. Who lead my team in scoring? How'd we shoot from the field? And while that knowledge is useful, does it really earn you bonus points around the water cooler?
That's why I'm here. I'm bringing you the S.W.I.M: Statistics Worth Increased Media. Let Joe from accounting regurgitate what he heard on the way in this morning; you're better than that. Use these nuggets to gain a unique perspective about last night's Spurs/Kings game.
Tim Duncan handed out six assists for the third time in as many games. It was only two seasons ago that he had one six-plus assist effort for the entire season.
For the first time this season, San Antonio won a game in which they scored fewer than 100 points and Duncan failed to commit a turnover (came into action averaging 110.3 points in such games).
Last night was the ninth time during the 12 game win streak that Kawhi Leonard recorded at least one steal, block, and assist (SA has won those games by an average of 15.4 points).
The Spurs are winning a league-best 76.5% of their games this season, but needed this win to move to .500 in games in which Tony Parker registers more rebounds than assists.
This was Tiago Splitter's first road double double this season.
Patty Mills matched a season-high with eight points in a game that he failed to make a three.
December 16th was the last time Manu Ginobili failed to make a three pointer and a free throw in the same game.
For the first time this season, Reggie Evans' team lost a game in which he failed to make a free throw (minimum one attempt).
Over Sacramento's last four losses, it has taken Rudy Gay 62 shots to score 61 points.
This was the first loss in more than three years in which DeMarcus Cousins' assist-plus-block total reached double digits.
Travis Outlaw knocked down two triples against the Spurs after making just one of seven in the first 20 days of the month.
Devin Harris is on a roll and Tim Duncan is having arguably the best passing month of his career, yet Isaiah Thomas has more turnovers in March (40) than either one of those players has assists (39 and 37 respectively).
Ben McLemore made multiple three pointers in each of his first 20-plus minute games in the NBA, but he has done so only twice in the last 37 days (14 games).
---