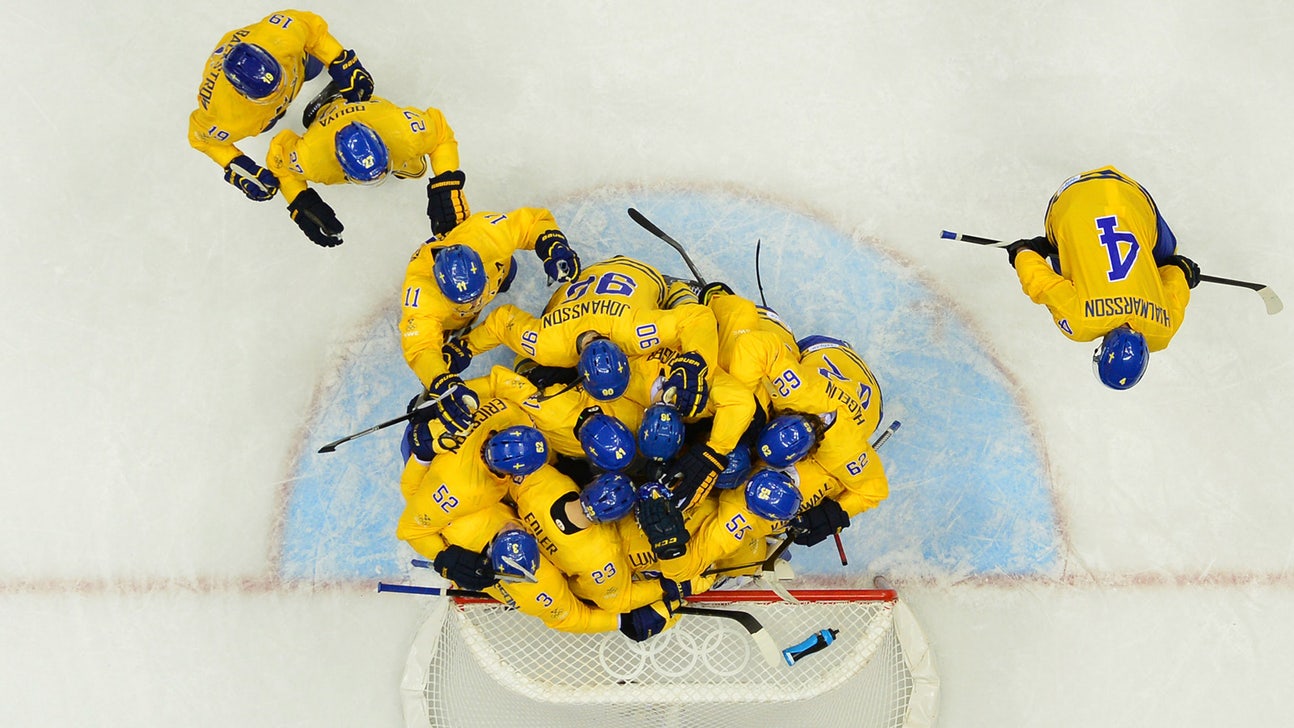 Swedes top Finns 2-1 to reach Olympic hockey final
Published
Feb. 21, 2014 8:48 p.m. ET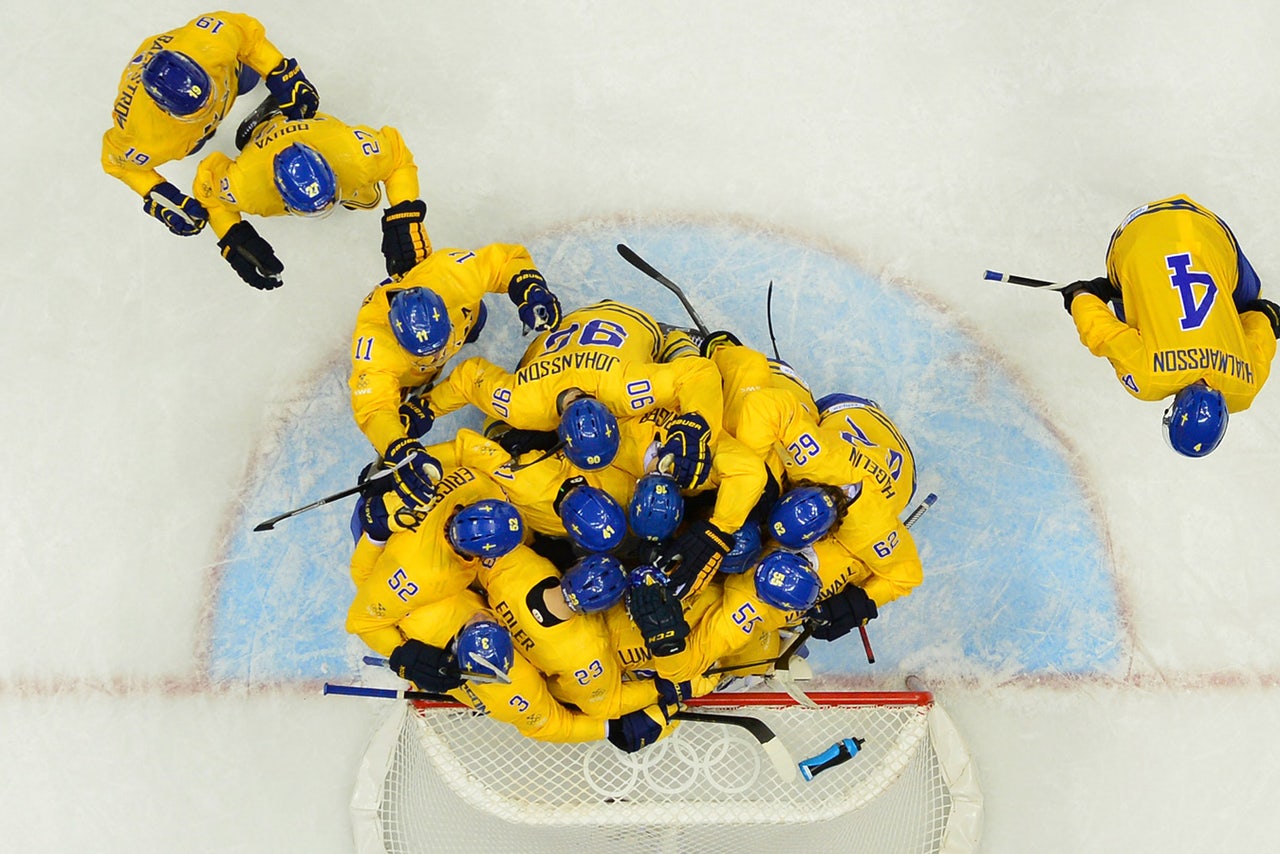 SOCHI, Russia -- Sweden beat up and defeated its biggest rival, and the reward is a shot at a second gold medal in the last three Olympics.
Erik Karlsson scored the go-ahead goal late in the second period and Henrik Lundqvist finished with 25 saves, lifting the Swedes over Finland 2-1 on Friday and into the Olympic hockey final.
"It's an amazing feeling," Lundqvist said.
The 2006 Olympic champions will face the United States or Canada on Sunday. The Finns will play the loser of that game for third on Saturday.
"A bronze medal would be an unbelievable thing," 43-year-old forward Teemu Selanne said. "So, that is our goal now even though it is very disappointing right now."
The Swedes are not known for physical play, but showed Selanne and his teammates their game plan included a heavy dose of hitting.
Niklas Kronwall was called for interference after hitting Selanne with an elbow late, one of several big checks from the hard-hitting defenseman.
"I'm trying to make it hard and eliminate as much space as possible because if you give him space, he's going to do some damage," Kronwall said.
Perhaps the pounding took its toll on the Finnish Flash.
Kronwall's penalty late in the first period gave Finland a 5-on-3 power play, but it couldn't capitalize. Selanne had the best opportunity to score during the two-man advantage, but he failed to get much of his stick on a shot that Lundqvist stopped easily.
"It was not an easy day for me," he acknowledged.
All the scoring in the three-goal game came in the second period. Finland's Olli Jokinen scored 6:17 into the game from a sharp angle to the left of Lundqvist. Loui Eriksson tied the game for the Swedes by finishing off a sweet sequence of passes midway through the period. Karlsson made it 2-1 with a slap shot from the middle of the ice just inside the blue line with 3:34 remaining.
Kari Lehtonen made 23 saves for the Finns while filling in for Tuukka Rask, who didn't play because of an unspecified illness.
Lehtonen kept his team in the game, but the defensive-minded Finns struggled to generate many scoring chances. When they did, Lundqvist made the stops required.
It was yet another strong performance from the goaltender who led the Swedes to gold eight years ago, when they beat Finland in the final of the Turin Games.
Sweden coach Par Marts seemed to fire up -- or at least annoy -- Finland's players and coaches by predicting Russia would advance to play his team in the semifinals. But the Finns couldn't turn the bulletin-board material into enough energy to make a difference against a team that seems to have more talent.
Given another chance to make a pick, Canada or the U.S., Marts refused to budge.
"You going to use it against me?" he asked. "I had that question a couple days ago. You can watch the game and then you know."
The Finns are usually good at keeping leads by clogging the middle of the ice, forcing teams to the outside of the wider ice surface used in international play, but they were unable to stop Sweden in a pair of pivotal moments.
"It's tough, we had a lead," Jokinen said. "We should have been able to put them away."
Eriksson scored from the right side of the net, benefiting from tape-to-tape passes from Jonathan Ericsson and Nicklas Backstrom after Daniel Sedin forced Olli Maatta into a turnover.
Less than five minutes later, Karlsson didn't need as much help. His long blast beat Lehtonen's blocker for a goal that gives Sweden a shot to win what might be the last Olympic gold medal with NHL players in the tournament.
The world's top professional league and its players' union have yet to commit to playing at the Pyeongchang Games in 2018, and both sides said this past week that the decision could be made within six months.
The Finns' last Olympic win against Sweden, their European neighbor, was in 1998, the first games with NHL players. Finland went on to win bronze in Nagano, and it has earned three medals in the NHL era, more than any other nation.
"I have a nice trophy case at home," said Selanne, a six-time Olympian. "Three medals from Olympics, it would be nice to have four."
The Swedes can join Canada as the only country to win two gold medals since NHL players began participating in the Olympics. It would be quite a feat for a team missing three of its best players, all of whom would be top-line forwards.
Captain Henrik Zetterberg pulled out of the Olympics after playing in one game because of a herniated disk. Henrik Sedin, Daniel's twin, and Johan Franzen didn't make the trip to Russia because of injuries.
"It's an unbelievable feeling being back in the final and playing for gold," Sweden forward Daniel Alfredsson said. "Except for our setback with Zetterberg. I felt so sad for him."
---