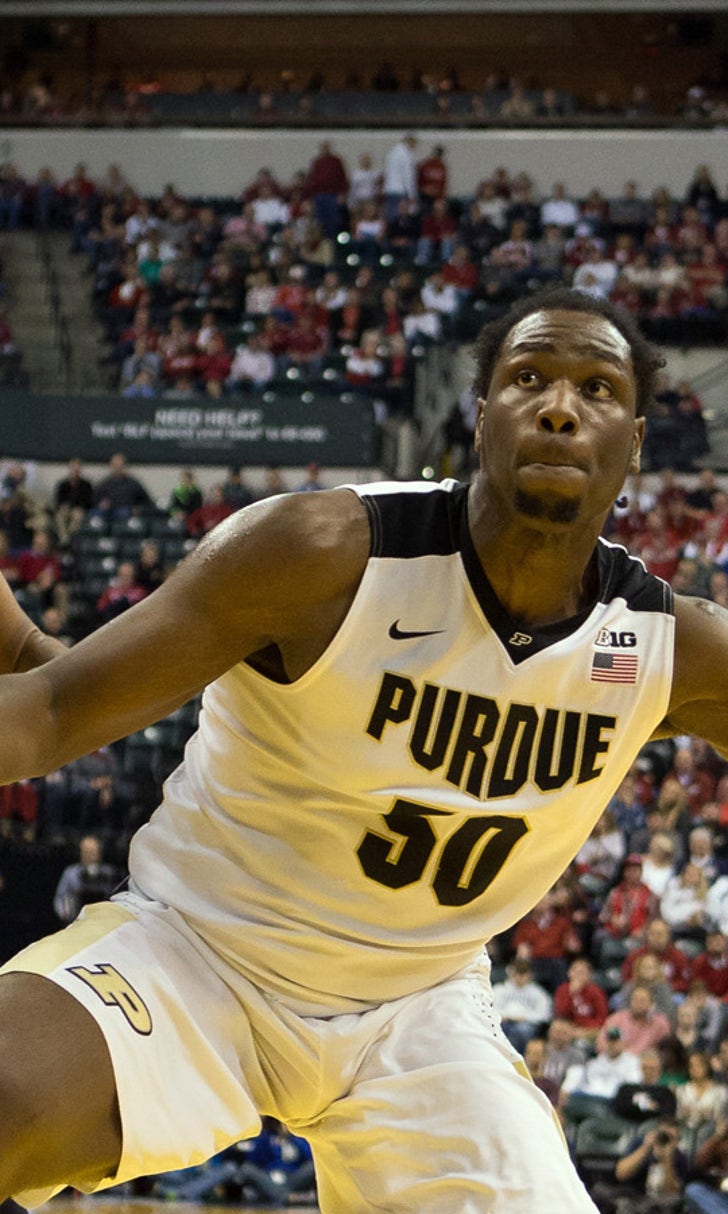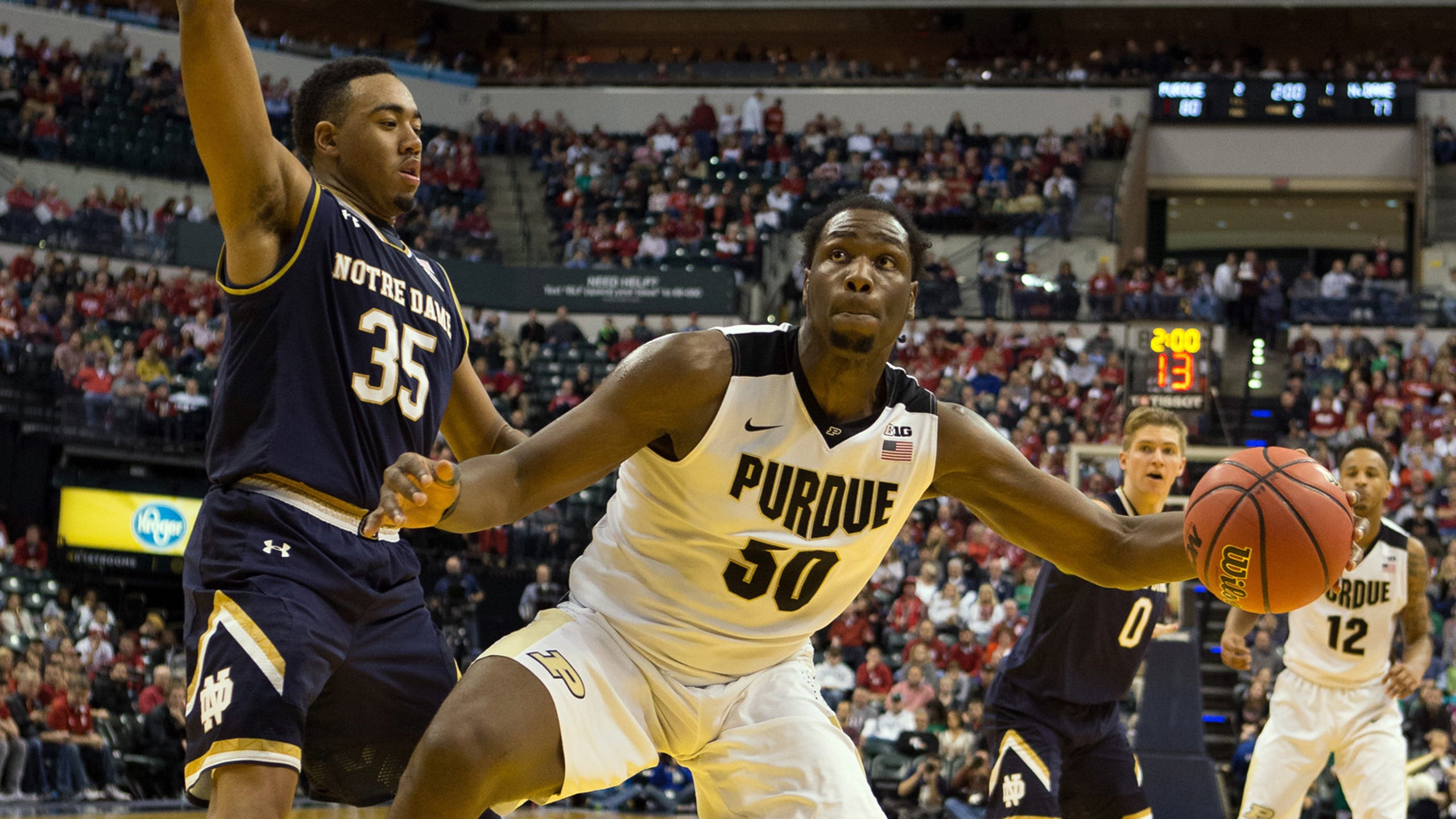 Swanigan stars as Purdue defeats Notre Dame 86-81
BY Patrick Karraker • December 17, 2016
Caleb Swanigan had 26 points and 10 rebounds in Purdue's victory over Notre Dame.
INDIANAPOLIS -- Caleb Swanigan wanted to change Purdue's image. So after losing their first two games against ranked opponents this season, the sophomore forward took matters into his own hands.

Swanigan scored half of his 26 points in the second half to lead No. 15 Purdue past No. 21 Notre Dame 86-81 on Saturday.

"We were tired of losing to good opponents," Swanigan said. "The second half, I knew it was time to win."

Swanigan, who finished with 10 rebounds, had all four of his blocks in the second half. Vincent Edwards finished with 20 points and 10 rebounds, and the Boilermakers won for the first time in the Crossroads Classic since it began six years ago.

"I'd say it speaks for itself," Edwards said. "We really don't have to say much. We always know we're a capable team, and the coaches call what they see, so I feel like our performance today just showed that and I feel like it speaks for itself."

Swanigan's three-point play at the end of a 13-2 run gave the Boilermakers a 70-67 lead with 9:41 to play.

The Boilermakers (9-2) opened the second half with a 12-2 run to cut the deficit to four and then went on a 10-0 run midway through the half to take a lead.

Swanigan caused matchup problems for the Fighting Irish (9-2) and the Boilermakers went with the 6-foot-9 big man over 7-2 Isaac Haas, who played just two minutes in the second half.

Notre Dame didn't have any answers.

"If you're going to help on Swanigan, you're going to give up a three," Notre Dame coach Mike Brey said. "And we finally decided to help because he was crushing us in there."

Bonzie Colson had 23 points and 10 rebounds and Matt Farrell finished with 22 points, 10 assists and five rebounds for Notre Dame, which has lost two straight.

"We didn't do enough in the paint, so tough one to swallow for us," Brey said. "For us to beat really good teams like we've had the last two Saturdays, we need our big four to play really well."

Purdue struggled to make baskets in the first half while Notre Dame jumped ahead and led by as many as 17 points when Martinas Geben made two free throws to put the Fighting Irish ahead 48-31 with 1:45 remaining in the first half.

Notre Dame led 52-38 at halftime.

BIG PICTURE

Notre Dame: After slipping into the AP Top 25 two weeks ago, the Fighting Irish have lost two straight. Notre Dame lost to top-ranked Villanova a week ago.

Purdue: The Boilermakers needed this win after their only two losses this season came against ranked opponents -- No. 11 Louisville on Nov. 30 and No. 1 Villanova in the second game of the season. The victory over Notre Dame was the first against a ranked team.

BOILERS FROM LONG

Purdue entered the game shooting the ball well from three-point range, especially on the road making 55.2 percent. The Boilermakers came in No. 4 in the nation shooting 44.1 percent overall on three-point field goals, but struggled against Notre Dame, especially in the first half. Purdue finished 7 of 18 from three, but shot just 28.6 percent (2 of 7) in the first half.

A RERUN

When Purdue started to chip away at the 14-point deficit to start the second half, it seemed eerily familiar. Notre Dame blew a 16-point lead against Indiana in the Crossroads Classic a year ago and lost that game 80-73. This time the Fighting Irish gave up a lead of 17 points.

UP NEXT

Notre Dame will look to get back on track at home against Colgate on Monday.

Purdue will take the momentum into a home game against Western Illinois on Monday.
---