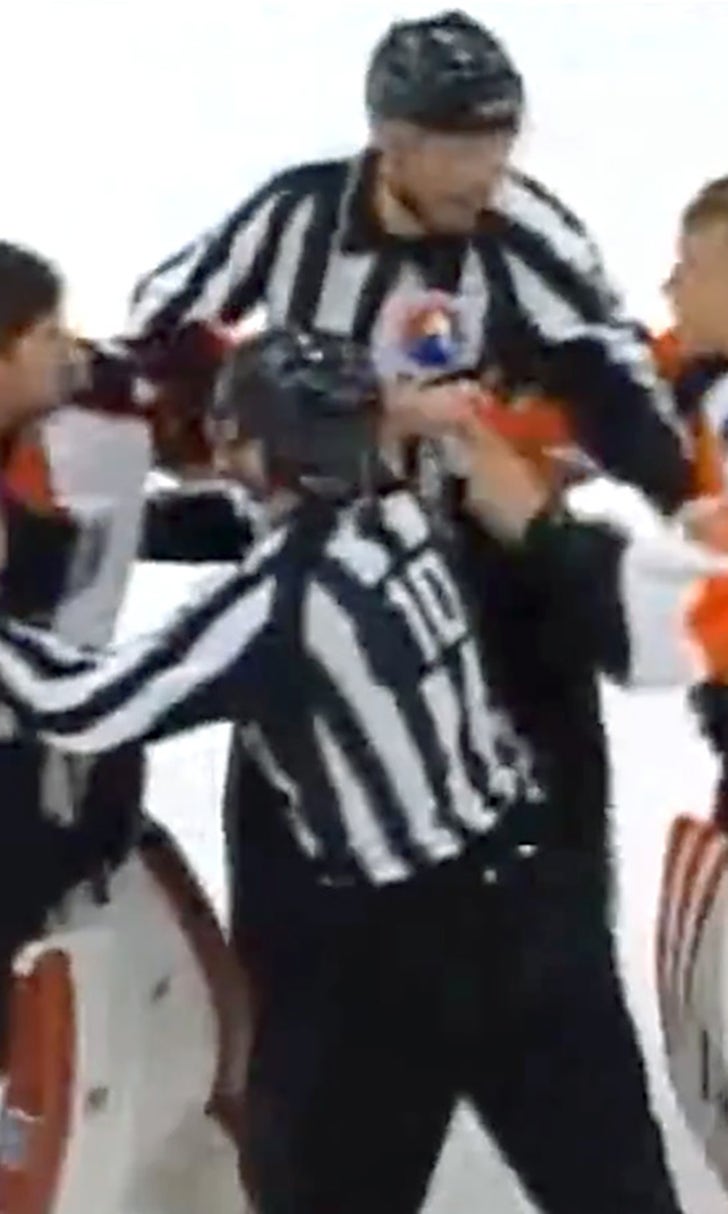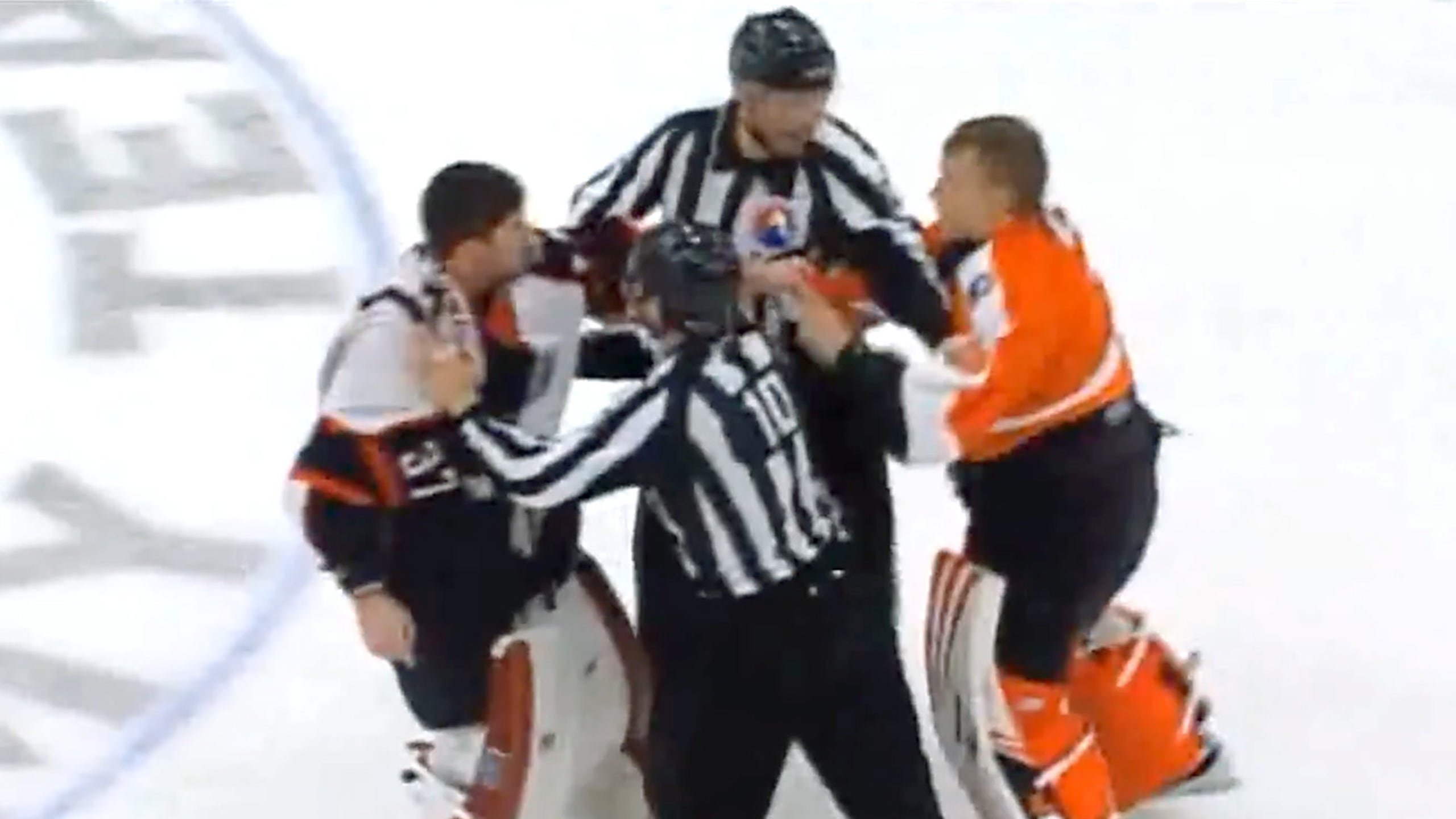 Suspensions handed down in melee involving Coyotes' affiliate
BY foxsports • February 18, 2014
Five Adirondack Phantoms and one Portland Pirate were suspended by the American Hockey League as a result of a massive brawl at the end of Sunday night's game between the two teams.
Coyotes prospect Connor Murphy appeared to get the worst of things as the melee escalated, but Coyotes assistant general manager Brad Treliving told FOXSportsArizona.com on Tuesday that Murphy is fine.
The Pirates, who are the Coyotes' top farm team, won the game 2-0  over the Phantoms, a Philadelphia Flyers affiliate.
The skirmish appeared to start when Phantoms captain Ben Holmstrom laid out Portland's Brendan Shinnimin near the side boards. Holmstrom and Pirates defenseman Connor Murphy immediately dropped the gloves and squared off, but the fight escalated from a 1-on-1 confrontation to a full-team melee when two more Adirondack players jumped in and began pounding on Murphy.
When Phantoms goalie Cal Heeter -- who had been called to the bench for an extra attacker -- returned to the ice and joined the fray, all hell broke loose, as illustrated by the novel-length box score. Heeter drew a three-game suspension for his actions.
Pirates goalie Louis Domingue was ejected 22 seconds short of a shutout, but he did finish with a most excellent stat line: 28 shots faced, 28 saves, 27 penalty minutes.
Other suspensions for Adirondack included center Kris Newbury (four games), left wing Zack FitzGerald (two games), Holmstrom (one game) and left wing Tye McGinn (one game). Portland right wing Kyle Hagel was suspended for two games.
---