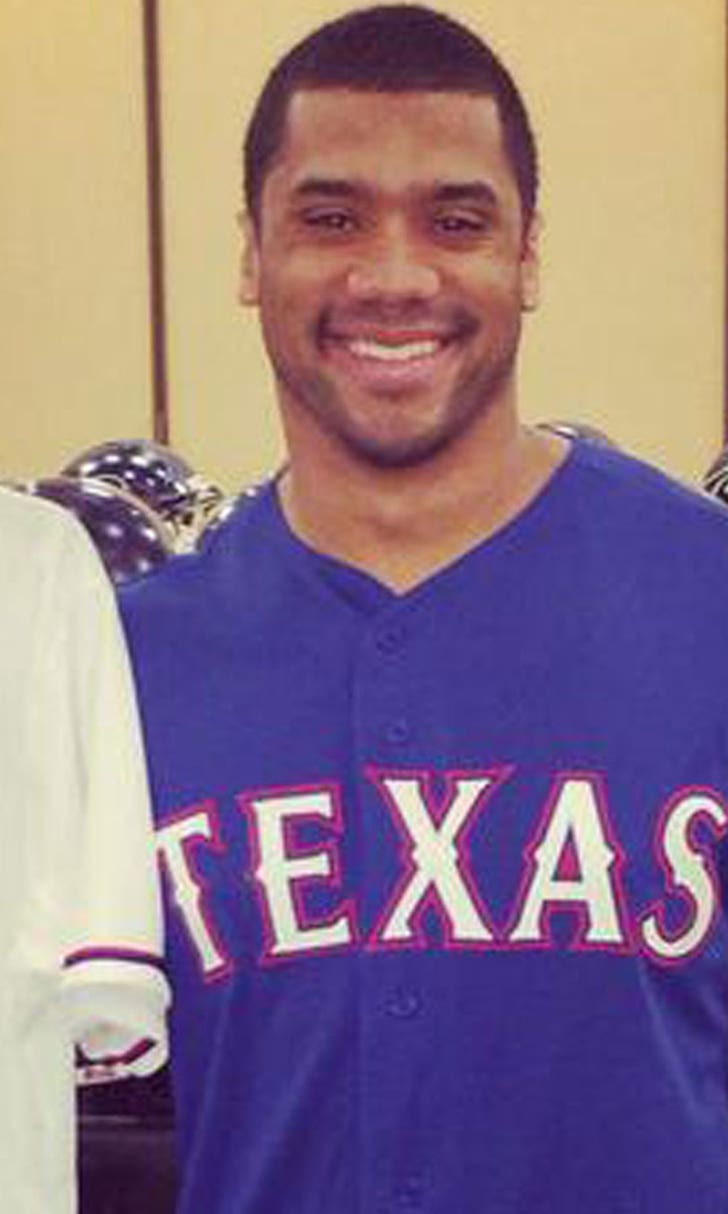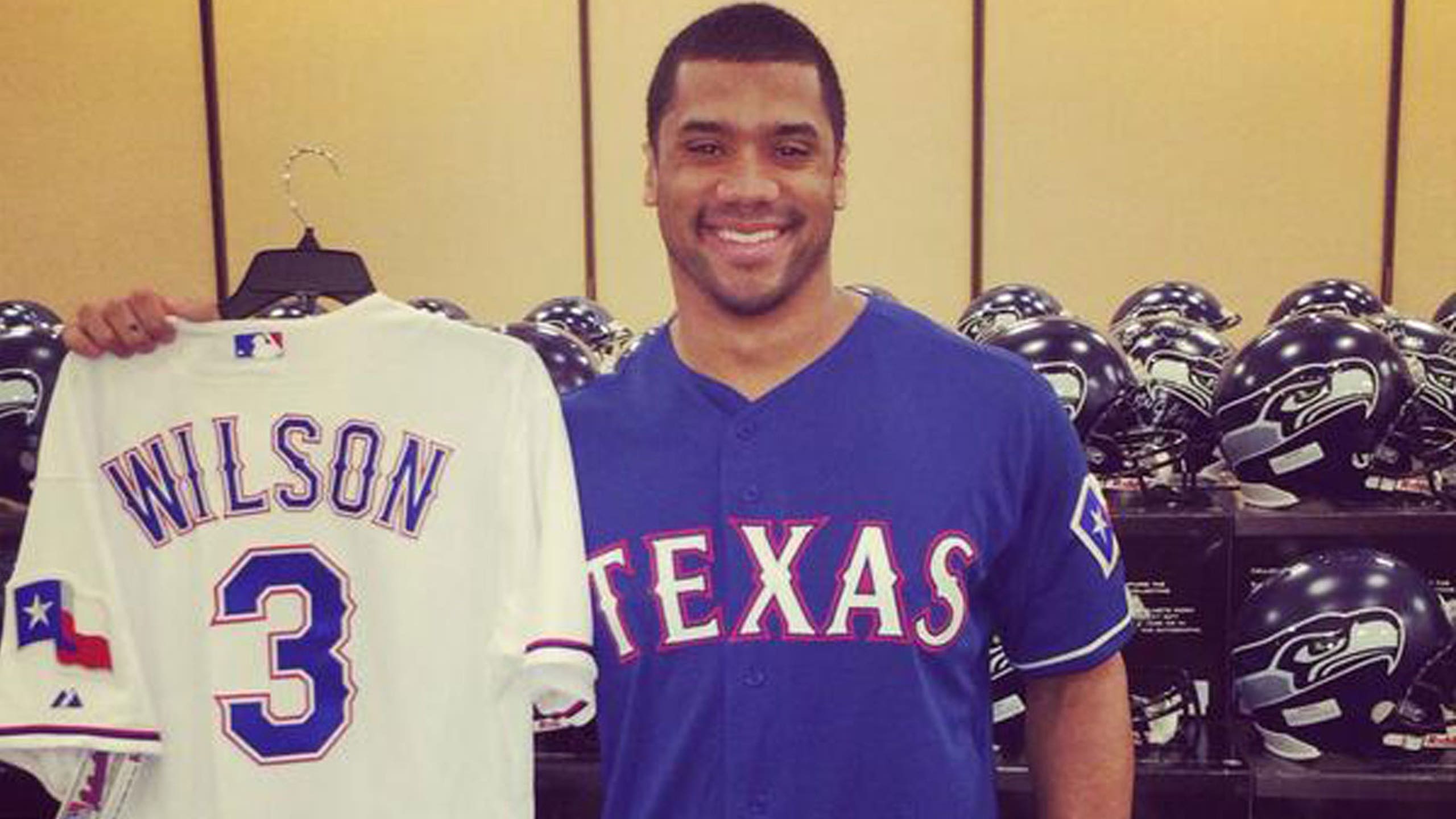 Super Bowl-winning QB Russell Wilson taking on baseball vs. Indians?
BY Connor Kiesel • February 27, 2014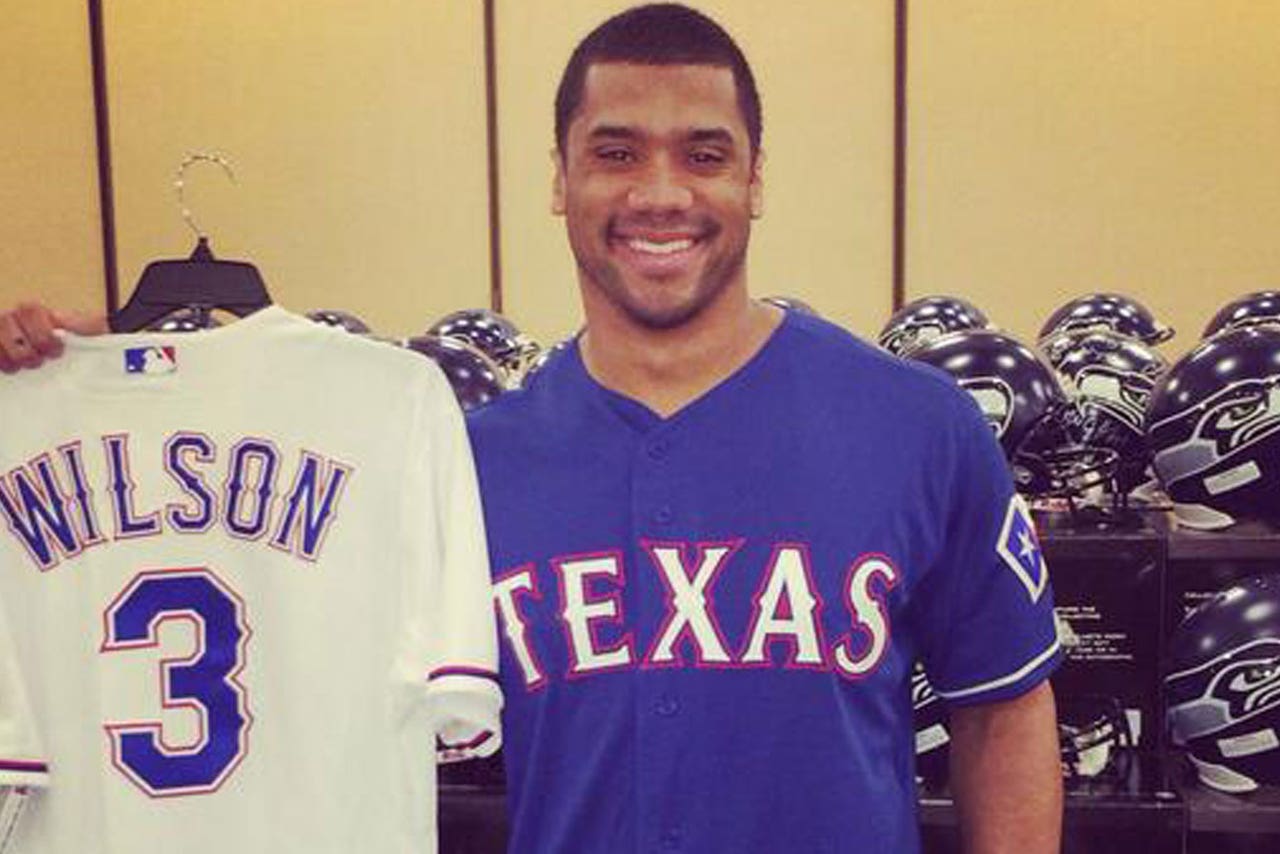 How well do Russell Wilson's athletic abilities translate to the baseball field? The Indians may -- or may not -- get a chance to see during Monday's spring training game.
The Seahawks' Super Bowl-winning quarterback will be in uniform and in the Texas Rangers dugout in his one-day trip to the team's camp but it is uncertain if he will step to the plate. Considering the Seahawks' investment in their franchise quarterback, it will probably be a no.
Wilson will be allowed though to participate in any morning drills, Rangers manager Ron Washington said, so you can imagine he'll get to have some fun letting out his inner baseball-loving self.
Texas grabbed Wilson, who was in the Rockies' organization as a Single A second baseman, in the Rule 5 Draft.
In 93 games as a minor leaguer, Wilson put up a .229 batting average with five home runs. Safe to say, Super Bowl champion sounds a lot better than that, so his focus should be on football for the foreseeable future.
Wilson is the latest championship quarterback to go from the gridiron to the diamond. Florida State Heisman winner Jameis Winston went 0-2 playing for his school against the New York Yankees in a spring game Tuesday.
(h/t Big League Stew)


---