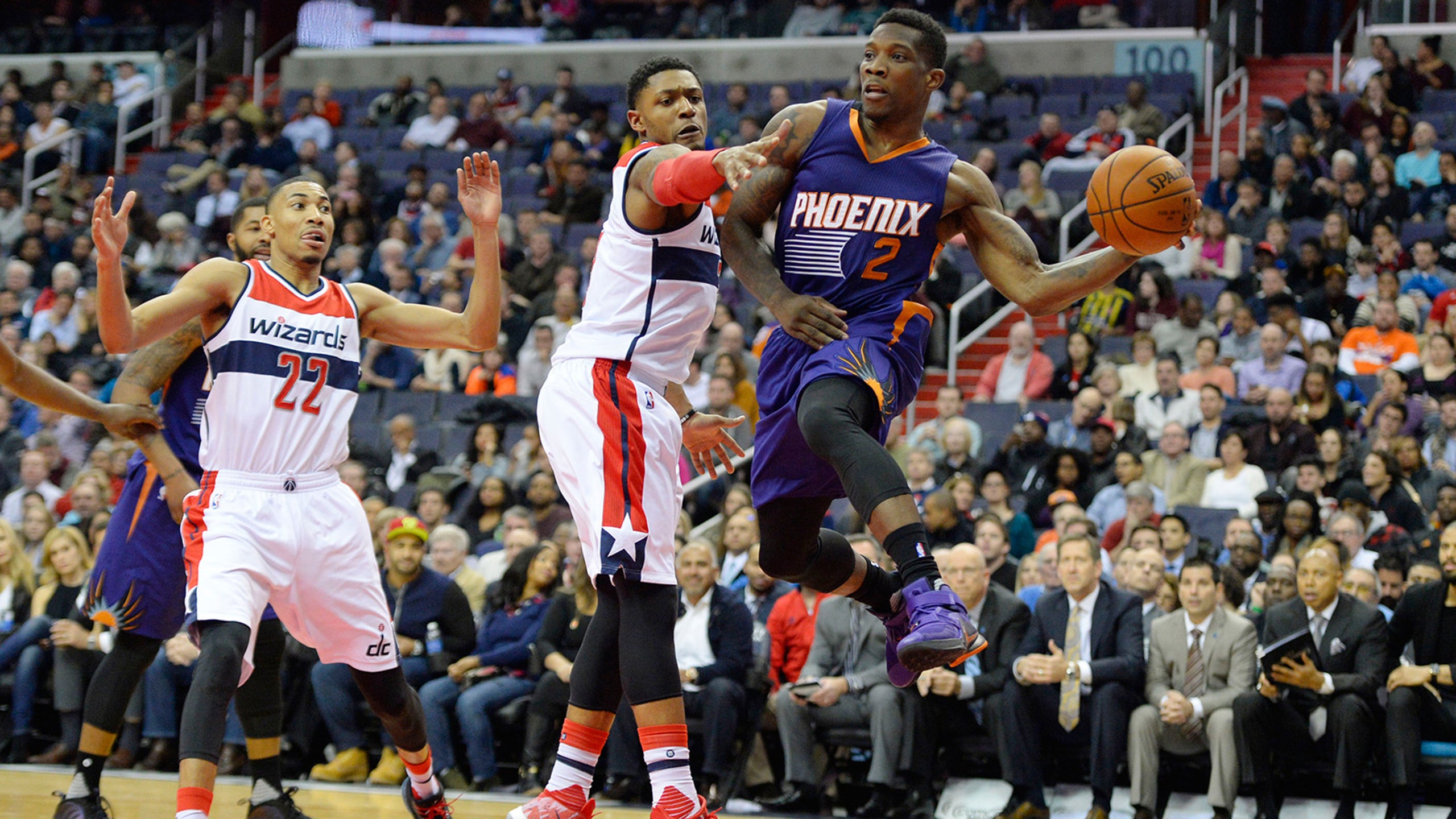 Suns take on Wizards as road trip continues
BY David Lumia • November 21, 2016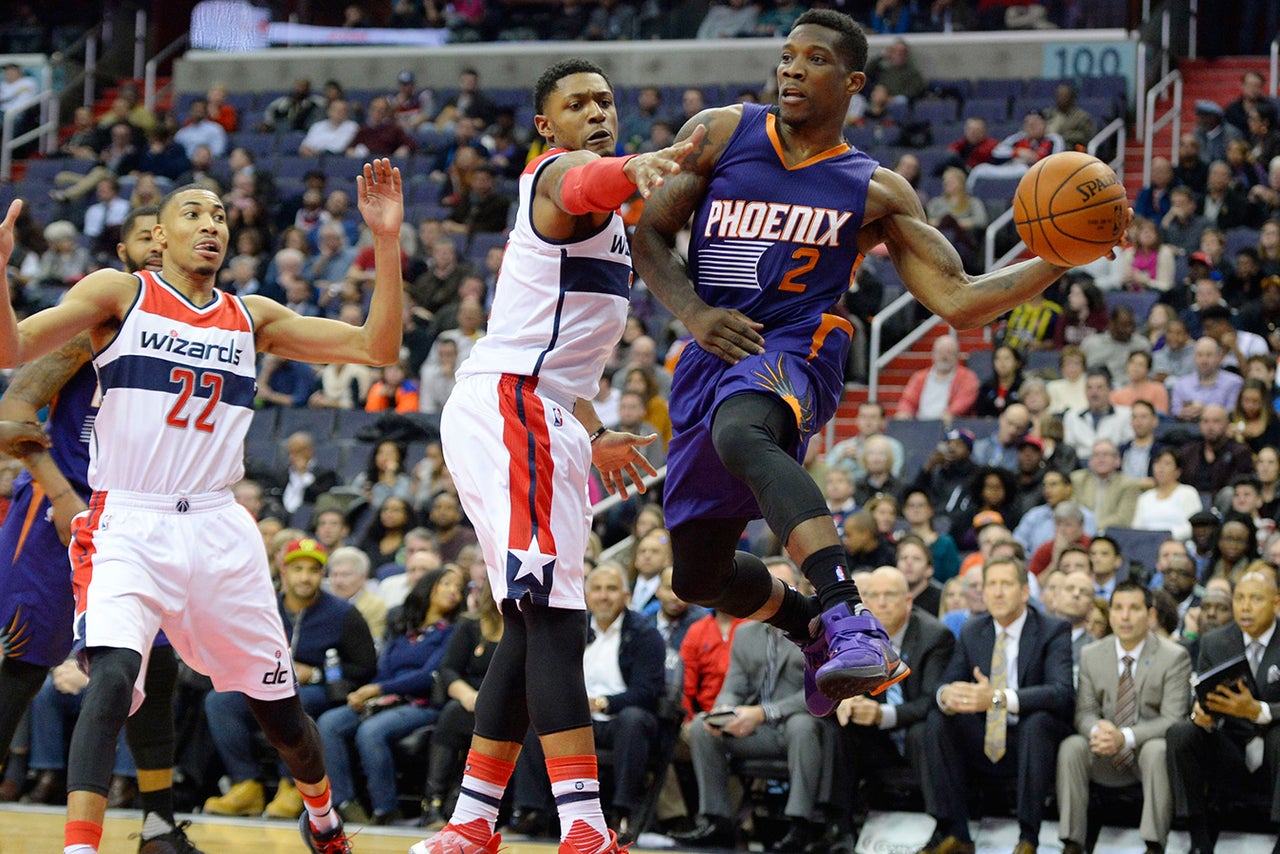 WASHINGTON -- The Phoenix Suns had their best road performance of the year in beating the Indiana Pacers on Friday night, but the momentum didn't last long.

The very next night the Suns were dominated by the Philadelphia 76ers, suffering a 120-105 loss that left them at 1-3 on their six-game road trip. They have two more chances to end the trip on an upbeat note, starting tonight with the equally scuffling Washington Wizards.

The game can be seen on FOX Sports Arizona and FOX Sports GO, starting at 4:30 p.m.

The Suns (4-10) and Wizards (3-9) are both six games under .500 to start the season, and they share another troublesome distinction. Both were beaten in the past week by a 76ers team that entered the week with one victory. The Sixers beat the Wizards 109-102 on Wednesday.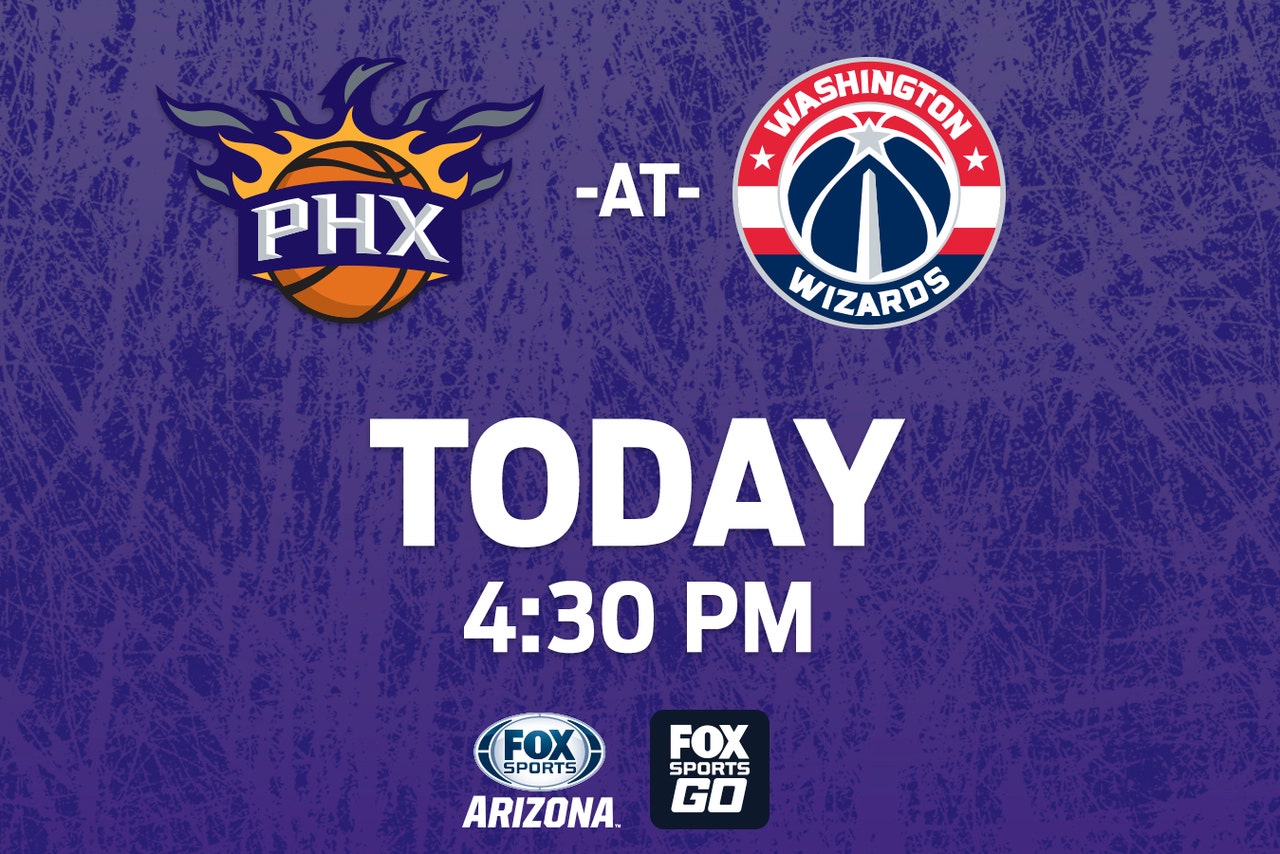 Washington bounced back from its loss to Philadelphia with a win on Thursday over the Knicks but then slipped back to its losing ways on Saturday, falling 114-111 to Miami.

The Suns got a 27-point game from Eric Bledsoe in their loss to the 76ers, but with center Tyson Chandler away from the team to attend his mother's funeral, they had no defensive answer for Philadelphia rookie Joel Embiid, who set a career-high 26 points.

"You give any team confidence at home and they can get rolling," Suns coach Earl Watson said. "They have a lot of confidence here. Their crowd was energetic and Embiid in limited minutes was more than effective."

It's unclear what the Suns will receive from leading scorer Devin Booker for the remainder of this stretch because of a sprained left ankle. He scored only 10 in Saturday's loss. The Suns were also without forward T.J. Warren, who missed the game due to illness.

"He struggled," Watson said. "He gave all he had. He knew he wanted to play because we didn't have T.J. (Warren). He sacrificed his body. That's just the type of person he is. You could see he could barely move."

The Wizards struggled defensively and on the glass in their loss to Miami -- getting outrebounded 48-38 and allowing the Heat to make 13 of 27 3-point shots.

"We're getting beat off the dribble, (allowing) offensive rebounds and we're not guarding the 3-point line," Wizards coach Scott Brooks lamented. "We have to get better at playing defense. That's the bottom line."

Guards John Wall and Bradley Beal each set season-highs with 34 points, but the Heat countered with a season-best scoring total.

"They got wide open 3s," Wall said. "They had some guys that usually don't make shots that made shots because they were basically workout shots. There was nobody there to contest them."

Former Suns forward Markieff Morris left in the second quarter with a sprained ankle and did not return, though was walking without an issue in the postgame locker room. He was hopeful of being able to play Monday night.
---
---