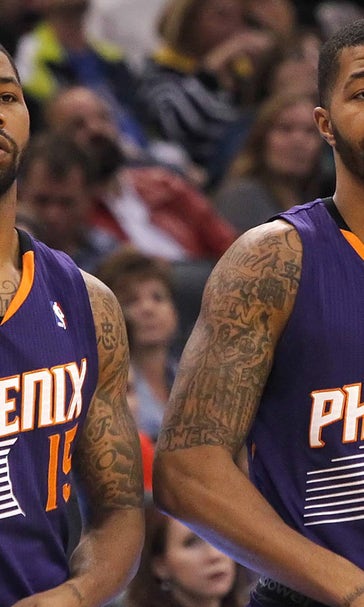 Suns' Morris twins indicted on charges of aggravated assault
April 21, 2015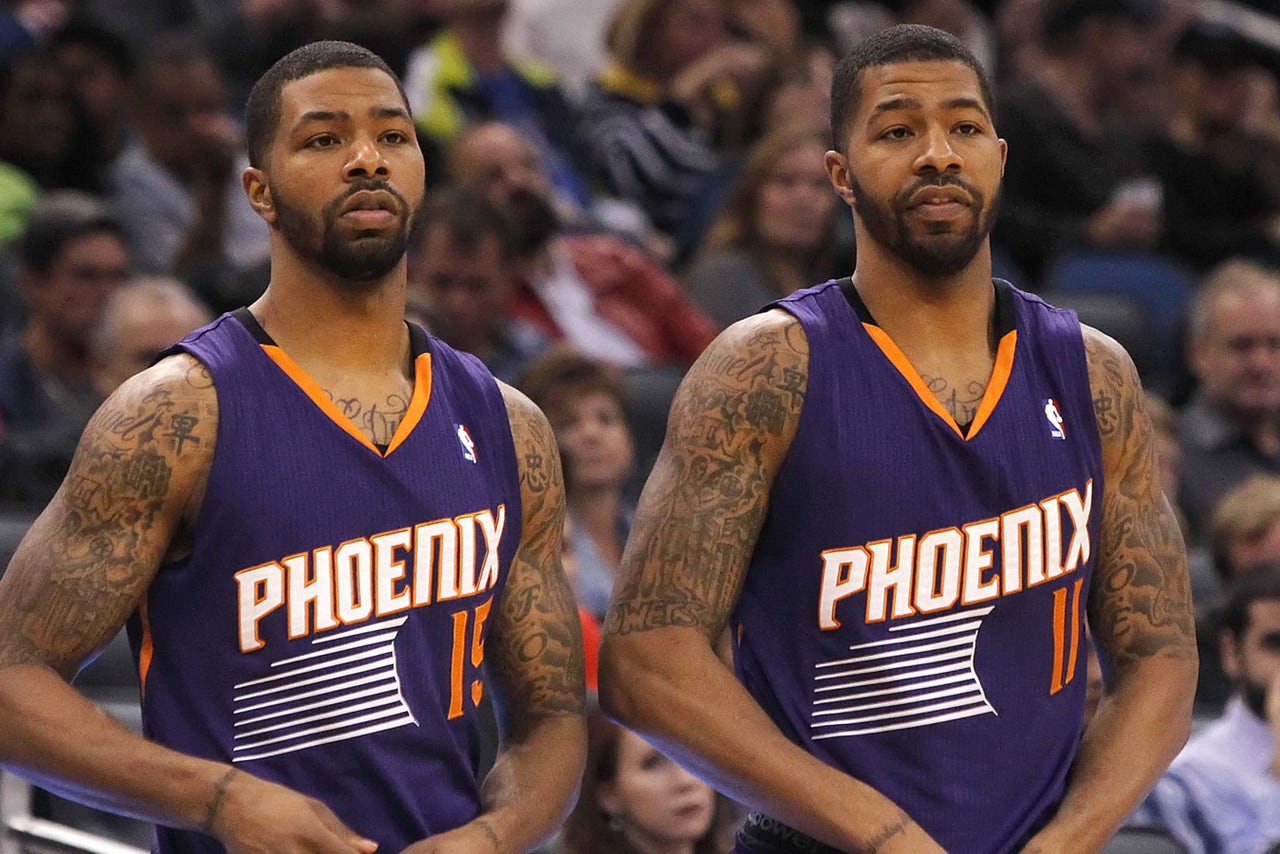 PHOENIX — A judge issued felony aggravated assault indictments to Suns forwards Markieff and Marcus Morris on Tuesday, almost three months after the first reports that they were involved in an alleged attack on a long-time acquaintence.

The 25-year-old twins are among five men charged with attacking 36-year-old Erik Hood outside the Nina Mason Pulliam Recreation Center on Jan. 24.
The Morris brothers were issued a court summons for May 7.
"We are disappointed to learn that Marcus and Markieff Morris have been charged," Suns president of basketball operations Lon Babby said in a statement released by the team. "This is a serious matter, and we will treat it as such. However, at this time, we think it is most appropriate to continue to monitor the legal process as it unfolds before responding further."
Leon Rose, the agent for Marcus and Markieff, issued the following statement on behalf of his clients:
"We have been advised by our attorneys not to discuss this case or make any statements about it. We are sorry for the distraction this has caused to our fans and the Suns."
Hood identified himself to police as a mentor to the Morris brothers going back to the twins' high school years in Philadelphia and continuing during their three seasons at the University of Kansas. Police said the twins denied involvement in an assault on Hood or even knowing him when the investigation began.
According to police, Hood — who attended a prep school basketball game at the recreation center on the Saturday night in question — was attacked after sending "an inappropriate text message" to the twins' mother, Angel.
Hood told police the Morris brothers and three other men —€" identified as Julius Kane, 25; former USC football player Gerald Bowman, 25; and Christopher Melendez, 24 — entered the recreation center during the game, then followed him outside shortly after it ended. A 27-year-old woman who attended the event with Hood said he was confronted by Kane and struck on the head from behind by Melendez.
Police were told Hood fell to the ground, where he was punched and kicked by all five of the men charged.
Hood was treated for a broken nose, bruises and abrasions at Phoenix Baptist Hospital.
In a statement released to ESPN by the Phoenix Police Department, the case wasn't turned over to the Maricopa County Attorney's office — where it reached a grand jury April 9 —€" earlier due to the process of interviewing the large number of potential witnesses who attended the game.
Markieff Morris, a first-round draft choice of the Suns in 2011, started all 82 games this season and averaged a career-best 15.3 points and 6.2 rebounds per game. Marcus Morris, traded to Phoenix in February 2013, averaged a career-best 10.4 points while making 35 starts.
---