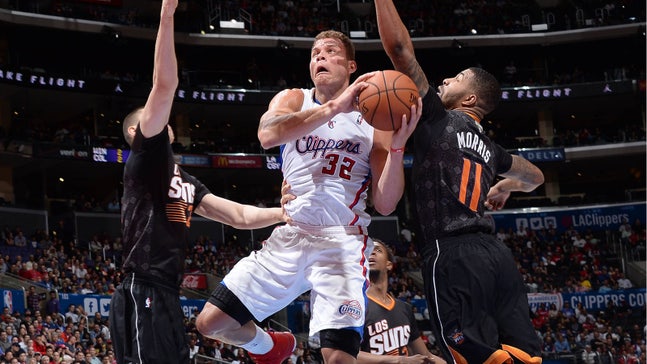 Suns look to hand Griffin, Clippers first loss
Published
Nov. 1, 2015 10:03 p.m. ET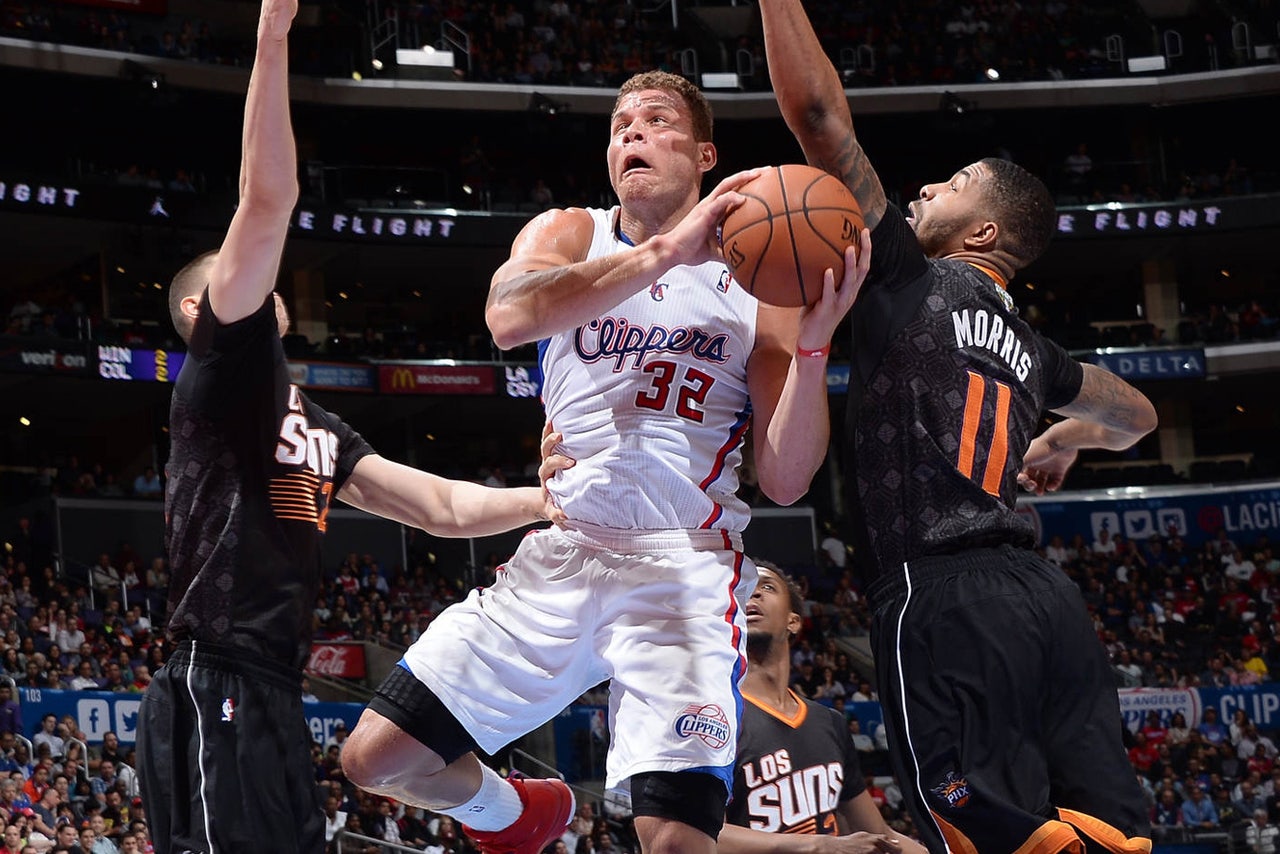 The Los Angeles Clippers have posted a .673 winning percentage while reaching the playoffs in each of the past four years following Blake Griffin's breakout rookie season.
But they've never be able to run off four consecutive victories to begin a campaign.
As Griffin tries to continue his hot start, the Clippers look to extend their best beginning in eight years Monday night with their eighth consecutive victory over the visiting Phoenix Suns.
Griffin, who has helped the franchise turn things around since winning the Rookie of the Year award five years ago, says Los Angeles is playing with a sense of urgency this season.
It's certainly shown in his play, as he's averaging 32.0 points on 64.4 percent shooting. The star forward scored 37 with nine rebounds in Saturday's 114-109 home win over Sacramento.
"To get off to a good start and beat a good team like that is important for us," Griffin said. "If we would have won one more game last year, it would have put us in second place in the conference and we would have had homecourt advantage through the first two rounds of the playoffs. You think about those things."
Given his success against the Suns, Griffin could help the Clippers continue their best start since winning their first four games in 2007-08. He's averaging 27.8 points on 61.0 percent shooting over the last six of a seven-game winning streak that's their longest in the history of the series.
Griffin had 45 points - including a 3-pointer at the buzzer - in a 121-120 win in the most recent meeting at Staples Center on Dec. 8.
The Clippers have limited opponents to 40.8 percent shooting so far. They'll need to play well defensively against a Phoenix team that boasts one of the NBA's highest-scoring backcourts.
Eric Bledsoe and Brandon Knight are one of three guard tandems (Washington's John Wall and Bradley Beal, Portland's Damian Lillard and C.J. McCollum) averaging 20.0 points apiece.
Bledsoe finished with 33 points, six assists, four steals and two blocks Saturday, while Knight contributed 27 points, five assists, five rebounds and hit four 3-pointers in a 101-90 win that gave the Suns (2-1) both meetings of a home-and-home set with Portland.
"When you have two guys who can penetrate and shoot and make the right play, it is going to work fine," Knight said. "It's about all of us, really, meshing and jelling and finding the right way to play together."
Tyson Chandler, who signed a four-year, $52 million deal in July, had 15 points and 13 rebounds in the home win over the Trail Blazers before finishing with five and 11 at Portland. He'll be tasked with trying to contain DeAndre Jordan, second in the league with 15.0 boards per game.
Jordan had 15 points and 18 rebounds against the Kings, leaving him just 31 boards shy of Elton Brand's franchise record of 4,710. He's averaged 15.5 rebounds in his last eight versus the Suns.
Chris Paul has scored 22.3 per game and hit 19 of 39 from 3-point range while totaling 57 assists with just 16 turnovers in his last six meetings, but he's looking to bounce back after shooting 8 for 21 in his last two games overall and committing five turnovers Saturday.
---
---