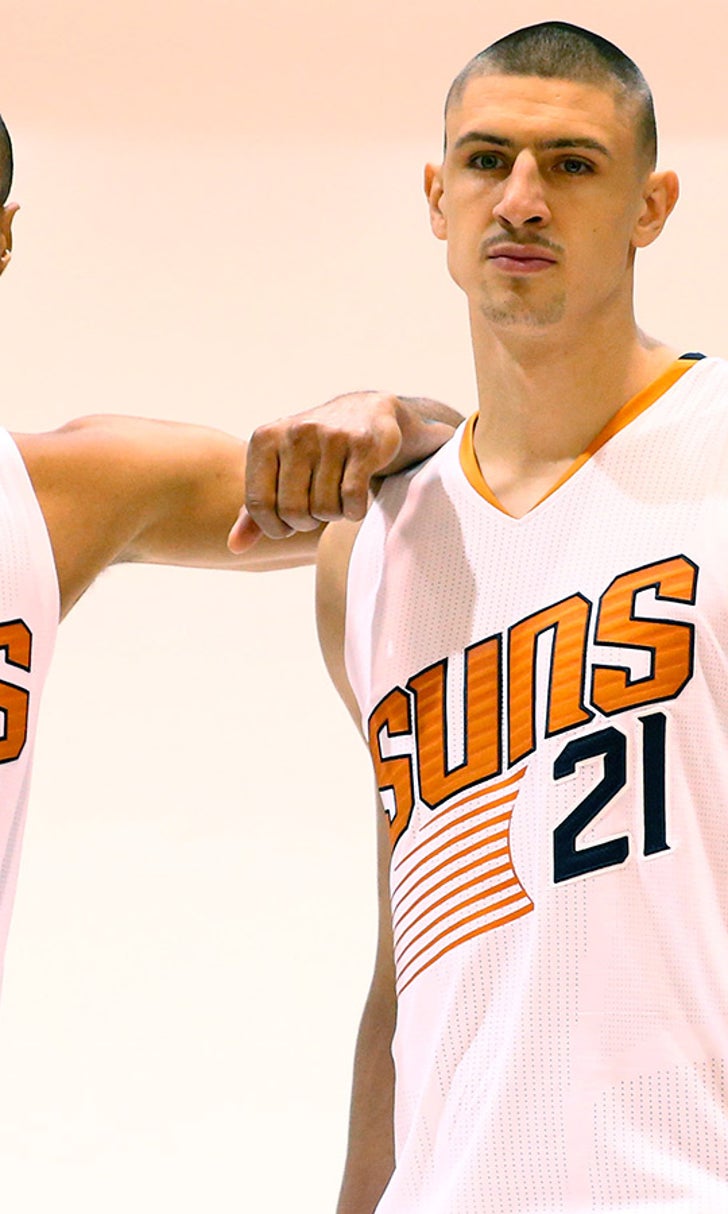 Suns look to build on positive first impressions
BY foxsports • October 12, 2015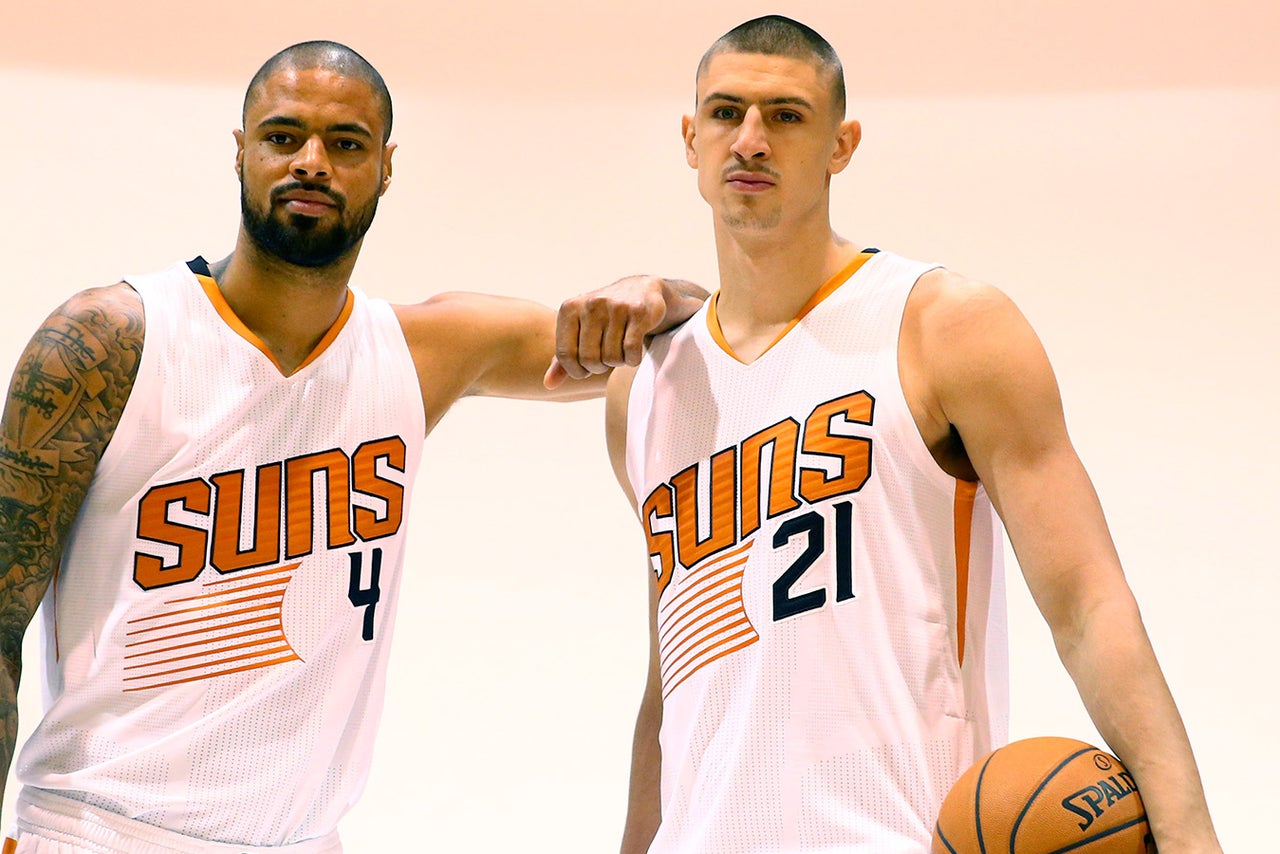 PHOENIX -- The final preseason opportunity for home fans to get a sneak peek at the 2015-16 Phoenix Suns comes Tuesday night when the team hosts the Houston Rockets at 7 p.m.
The Suns have three more preseason games to play after Tuesday, but all are on the road. Their first two games -- a pair of wins over Sacramento and Utah -- have yielded a number of positive impressions.
>>Third-year center Alex Len appears to the thriving under the tutelage of veteran Tyson Chandler. Len had 21 points, six rebounds and three blocked shots in 23 minutes on Friday against Utah.
"I feel like there's no young player like him out there, to be honest," Chandler said Friday. "I feel like he's one of the young great big men in this league. He doesn't know it yet. The league doesn't know it yet. But they soon will."
>>Markieff Morris is making good on his Media Day declaration of being part of the team rather than a distraction.
Coach Jeff Hornacek and Morris' teammates have been exceeding complimentary of Morris' attitude and work ethic throughout the preseason. Hornacek has told Morris that he wants the 3-point shot to be a more important part of his arsenal, and Morris was up to the task on Friday, making all 3 of his attempts.
"Coach emphasized I got to take more threes, I got to shoot more threes," Morris said. "You know, I gotta shoot them. I'm open. That's what I was just doing."
>>So far, the players seem to be taking to heart Hornacek's priority of tightening the defensive screws. The Suns' first two opponents are shooting 40.5 percent and averaging 91.5 points per game -- although the usual preseason disclaimers must be applied.
"We want to take pride in our defense," Hornacek said. "We keep stressing that all the time. When we get that type of effort defensively, we should be good."
With four preseason games to go and a roster that still includes 17 names, there's much still to be learned. In terms of roster decisions, these three are pre-eminent.
>>Sorting out of roles in the backcourt behind starters Eric Bledsoe and Brandon Knight. Hornacek will have to figure out how to distribute minutes among rookie Devin Booker, Archie Goodwin, Sonny Weems and Ronnie Price.
>>A possible changing of the guard at small forward, where second-year pro T.J. Warren has pulled down the bulk of minutes instead of returning starter P.J. Tucker.
>>Determining a pecking order among "stretch four" candidates Jon Leuer and Mirza Teletovic. Leuer had a huge game against Sacramento; Teletovic has yet to show much, making only 2 of 15 shots.
---
---