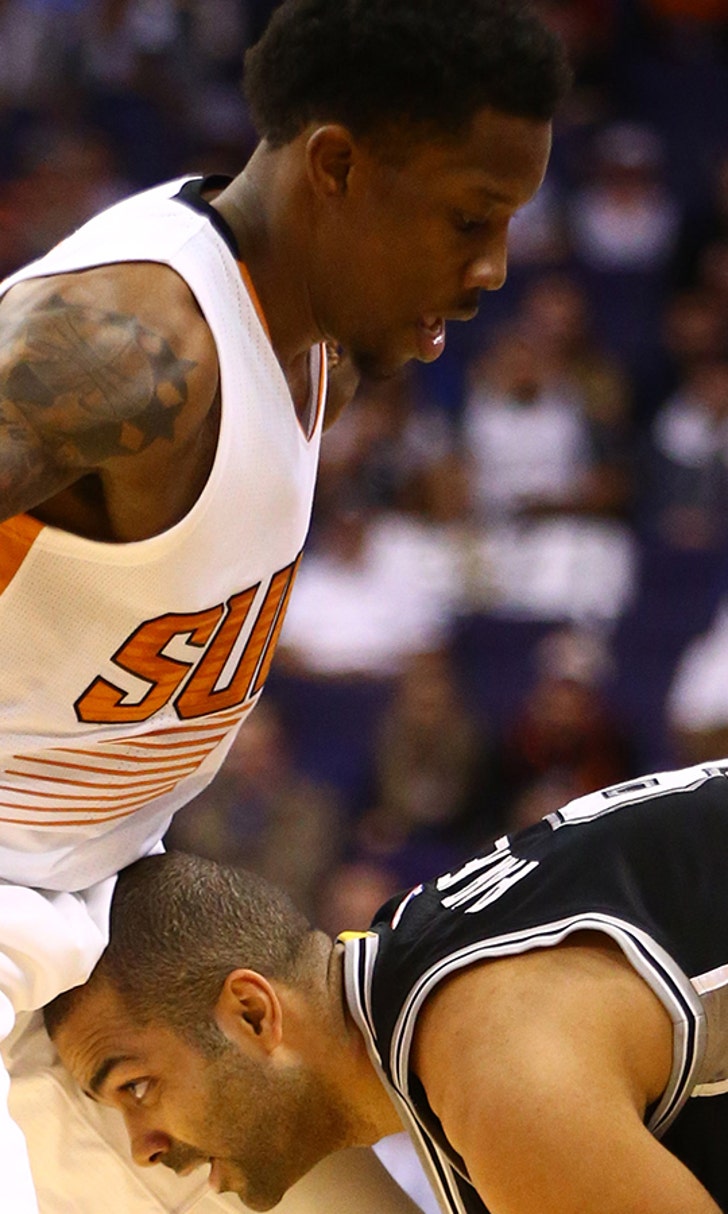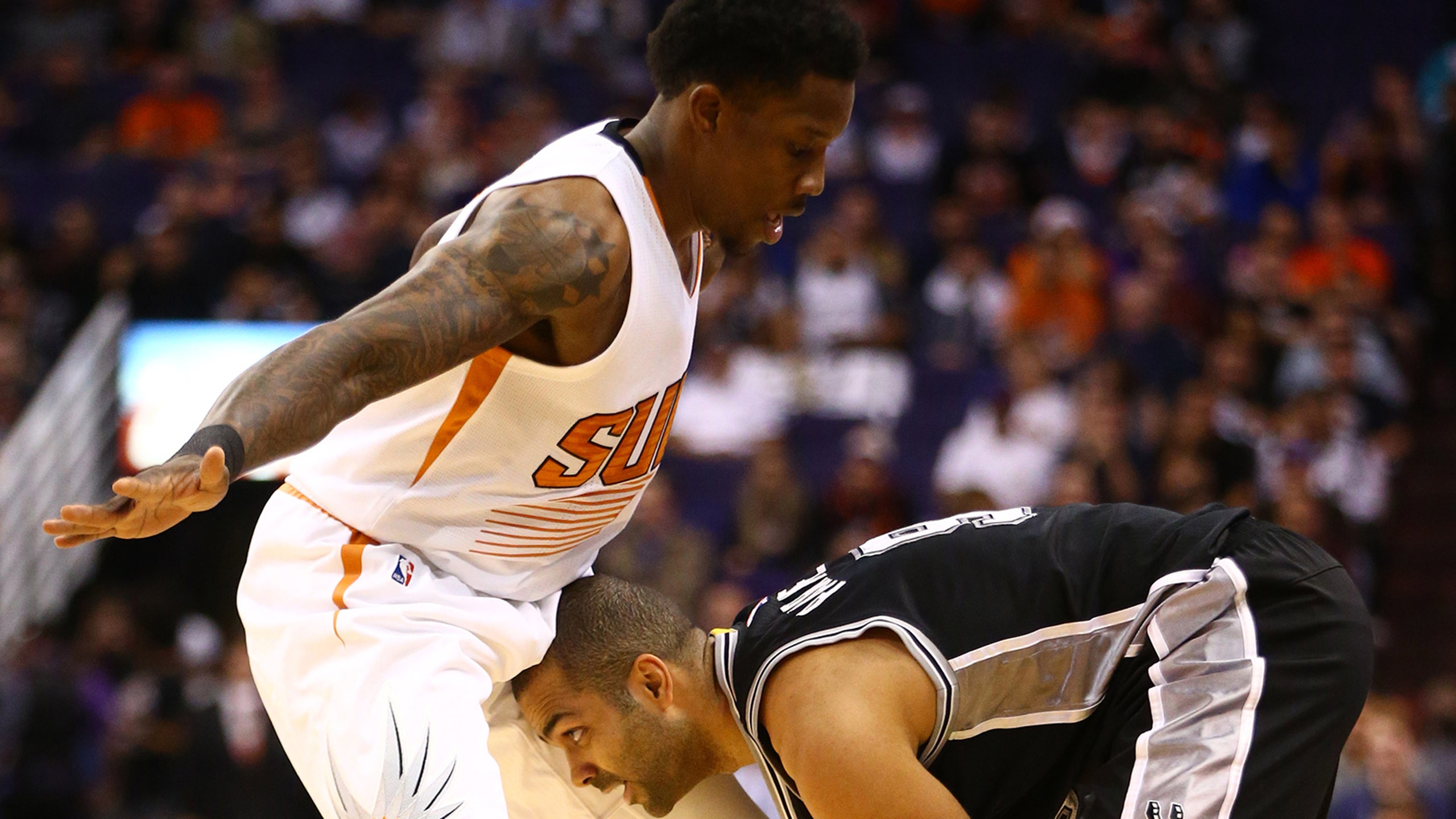 Suns fade late, fall to road-savvy Spurs
BY Chris Gabel and Jose M. Romero • December 16, 2016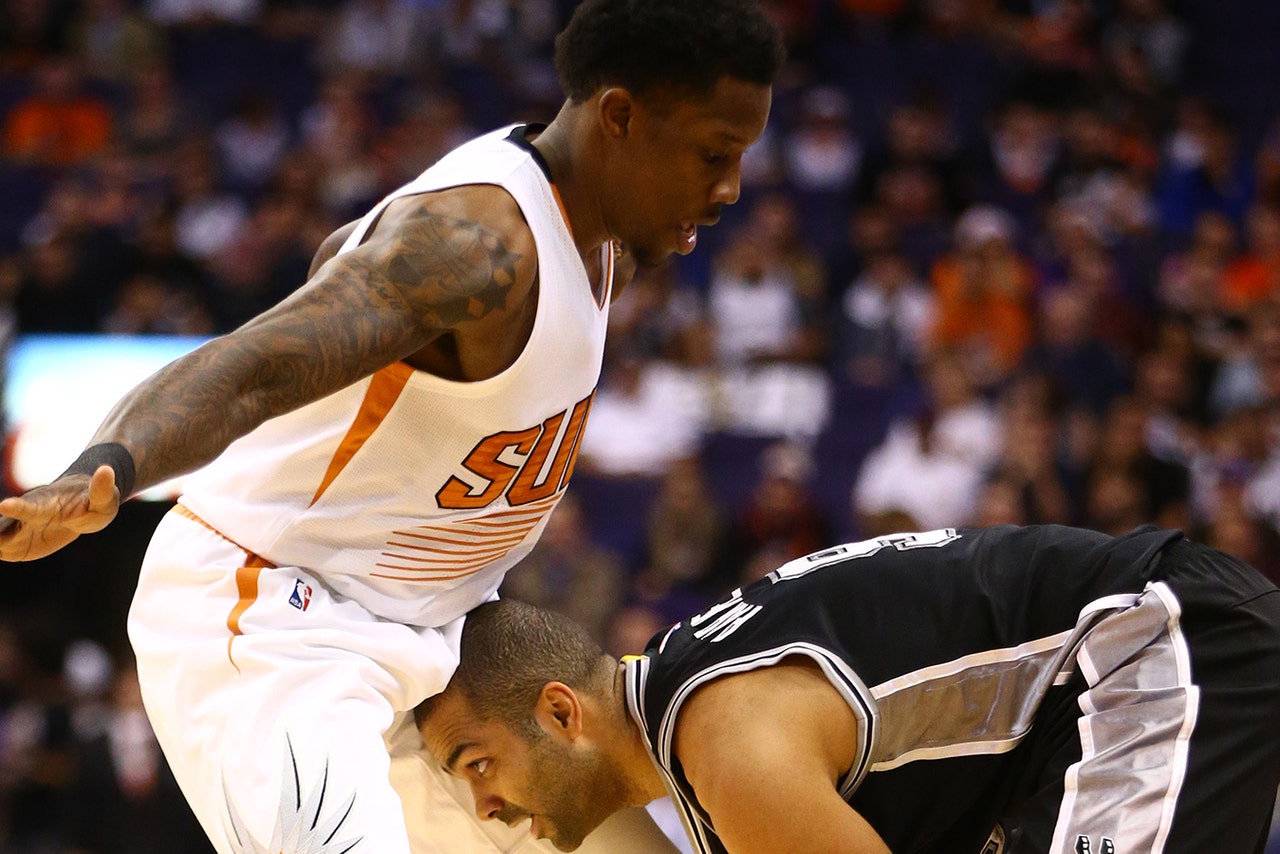 PHOENIX -- The San Antonio Spurs continue to be the NBA's best road team.

The Spurs turned a close game early in the fourth quarter into a romp, getting 18 points and 10 rebounds from Kawhi Leonard and 18 points and nine boards from Pau Gasol in a 107-92 victory over the Phoenix Suns on Thursday night.

The Spurs (21-5) withstood the Suns' attempt to push the tempo after San Antonio had played Wednesday, and held Phoenix to 40 percent shooting. They improved to an NBA-best 14-1 on the road.

"We haven't really thought about that much," guard Danny Green said. "Took one loss last time on the road, wanted to bounce back and play better."

San Antonio took a 10-point lead early in the third quarter, but the Suns wouldn't go away until the fourth. Leandro Barbosa flipped in a finger roll and was fouled with 10:08 to play in the game, and the Suns' 77-76 lead was their first since midway through the second quarter.

The Spurs responded with an 11-0 run and clamped down defensively to take control of the game for good, and beat Phoenix for the eighth consecutive time.

"We have such a deep team, we really don't play our guys a lot of minutes. So our effort is pretty steady," Gasol said. "When teams ramp it up and try to increase the intensity, they make their runs, they might get ahead at times, but then it's hard for them to sustain it for 48 minutes."

Devin Booker's 17 points led the Suns, who missed a chance to win consecutive games for only the second time this season.

"Our guys fought and gave all they could. Some games end up like this," coach Earl Watson said.

Phoenix took a 39-33 lead on Tyson Chandler's dunk with 4:44 to go in the first half, but the Spurs scored 18 of the final 22 points of the half for a 51-43 lead. Two came from a steal and dunk by Leonard and his 3-pointer with 39.5 seconds left.

"For us we have a couple of more hurdles to get over, but that is the biggest hurdle, the fourth quarter," Suns forward Jared Dudley said. "When teams go on big runs we lose our confidence. We lose our composure."

KNIGHT TAKES TWO HITS

Suns G Brandon Knight absorbed two hard fouls on consecutive possessions in the third quarter. He took a forearm from Manu Ginobili, then was knocked off-balance and fell to the court with a thud when Patty Mills yanked his arm going up for a layup. Knight remained in the game and shot free throws after both fouls were reviewed and ruled common fouls, to the dismay of the home crowd.



TIP-INS

Suns F T.J. Warren missed his 13th straight game due to a head injury ... F Alex Len missed his second straight with a right hip bruise. ... The Suns recalled G Tyler Ulis, F-C Alan Williams and F Derrick Jones Jr. from Northern Arizona of the D-League. Ulis and Williams got major minutes Wednesday night in a one-game stint with Northern Arizona, then were brought back to the Suns.

IN MEMORY OF SAGER

Both teams' coaches expressed sorrow regarding the passing of longtime NBA reporter Craig Sager, for whom a moment of silence was observed in the arena before tipoff.

San Antonio's Gregg Popovich spoke only of Sager for about 2 minutes before the game. Phoenix's Earl Watson said it was his and many other players' dream to be interviewed by Sager.

"Every genius is never afraid of being exactly who they are. And he was a genius at his job, a genius at everything that he's done," Watson said. "He stayed true to himself and we all embraced him."

Booker wore a brightly colored Sager tribute T-shirt during warmups.

UP NEXT

Suns play at Oklahoma City on Saturday.
---
---