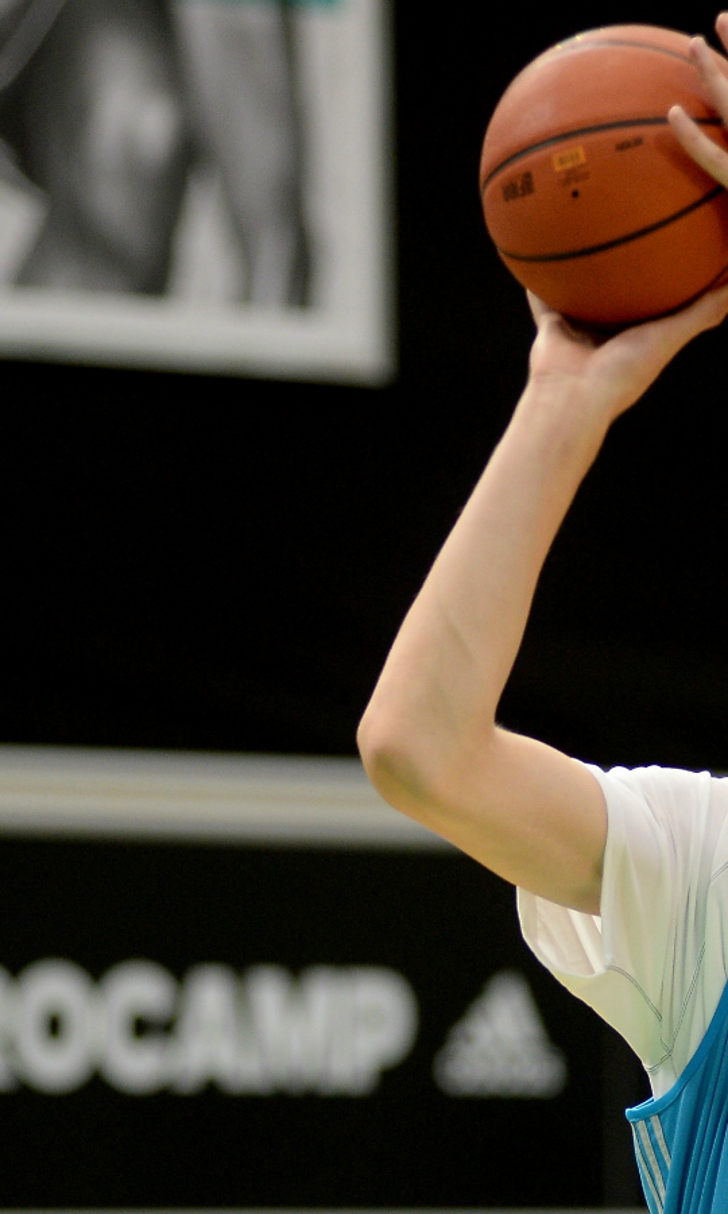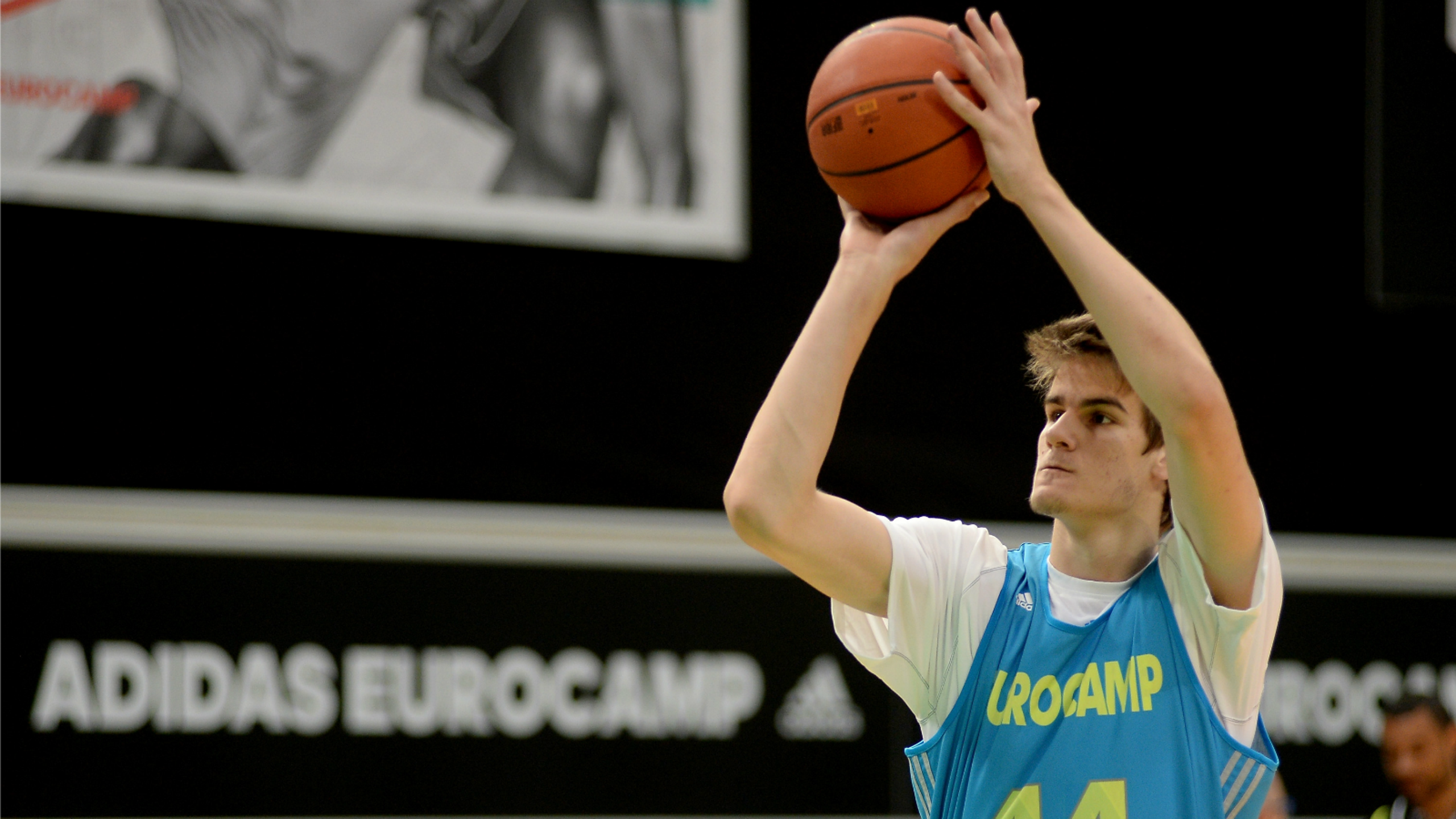 Suns could reach overseas again in 2016 NBA Draft
BY foxsports • June 13, 2016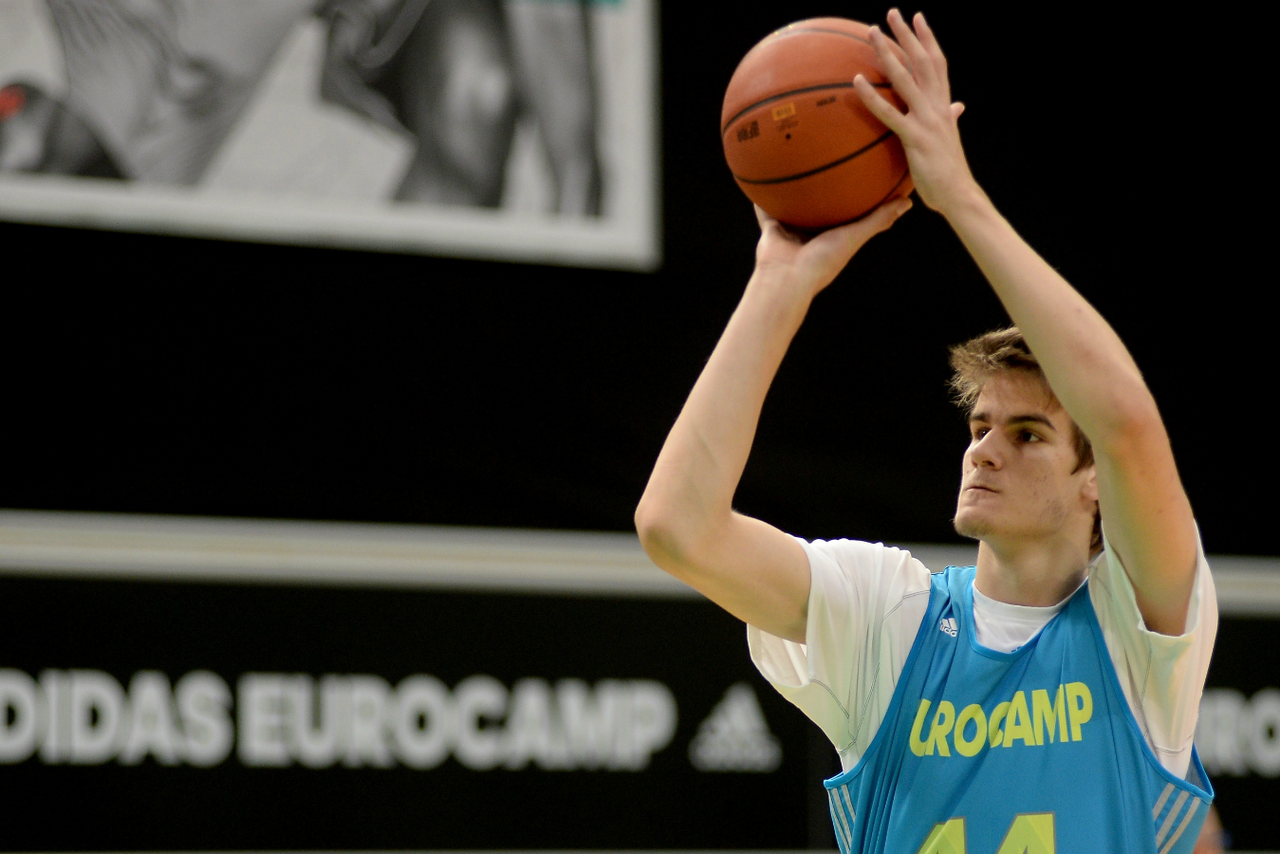 PHOENIX -- The New York Knicks selected 7-foot-3 Latvian Kristaps Porzingis with the fourth pick in the 2015 NBA Draft and Porzingis averaged 14.3 points and 7.3 rebounds per game, finish second in Rookie of the Year voting and is looked at as a cornerstone of the franchise.
Later this month, the Suns hold that same fourth slot in the draft and some experts project them to take another European big man, 7-foot Croatian power forward Dragan Bender.
Bender is one of as many as eight international players projected to go in this year's draft, including athletes from Turkey, France, China and Spain. Many of these players stayed active in their foreign leagues well after the end of the NBA regular season, which presented some challenges for NBA talent evaluators, said Suns GM Ryan McDonough.
"We are anticipating getting more elite international players like Bender late in the week or two leading up to the draft," McDonough said. Reports Monday said Bender will work out for the Suns on Saturday.
The Suns hold four picks in the draft, three of which are in the first round. The Suns are no stranger to international players, having selected four since 2013 -- Alex Len, Nemanja Nedovic, Tyler Ennis and Bogdan Bogdanovic.
Domantas Sabonis, son of Arvydas Sabonis, worked out for the Suns earlier this month. From Lithuania, the 6-foot-10 Domantas competed in Israel's Liga Leumit before playing two years at Gonzaga. Multiple NBA mock drafts project him to go in the top 10.
"His motor is really high," Suns assistant general manager Pat Connelly said last week. "It's something that is hard to develop. If you don't play hard, you can be the most talented player in the world, you might not do anything. You have to take advantage of your skills. When your bloodline goes back to Arvydas, you're going to have some natural advantages. He's a great passer, shooter and has a great feel for the game."
While Sabonis played two years of college basketball in the U.S., both he and Bender's games were developed overseas primarily. Connelly said bringing the international players in for workouts helps the team evaluate the players' ability to adjust to the NBA game.
"It gets you some more recent tape against the American prospects," Connelly said. "Coming in, being a main guy at Gonzaga and getting an evaluation against some of the top college guys gives you a full value. He played with the Lithuanian National Team last year so we've seen him at different levels."
Sabonis said he is still getting used to the pace of today's NBA.
"Faster, quicker and adapting to the physical NBA style. It's all at an elite level and I need to improve it all," Sabonis said after his workout for the Suns. "That was the main reason I came here. It's a great organization and they're building a good team to win. Winning is very important to me. There's obviously a big hole in the power forward spot, so it's a great fit for me to be here."
The Suns are known for playing an up-tempo game. McDonough said the Suns are trying to replicate that tempo in their workouts leading up to the draft, asking players to shoot after strenuous activity to simulate how well players shoot after competitive play, along with evaluating conditioning, players' skill at pick and rolls and their transition to the NBA 3-point line.
"We try and put the guys through the most competitive game action that we can. A lot of one-on-one, two-on-two, three-on-three kind of action. The draft rules only allow six players on the court at any given time. We try and replicate a game as much as we can without having ten players on the court," McDonough said.
---
---