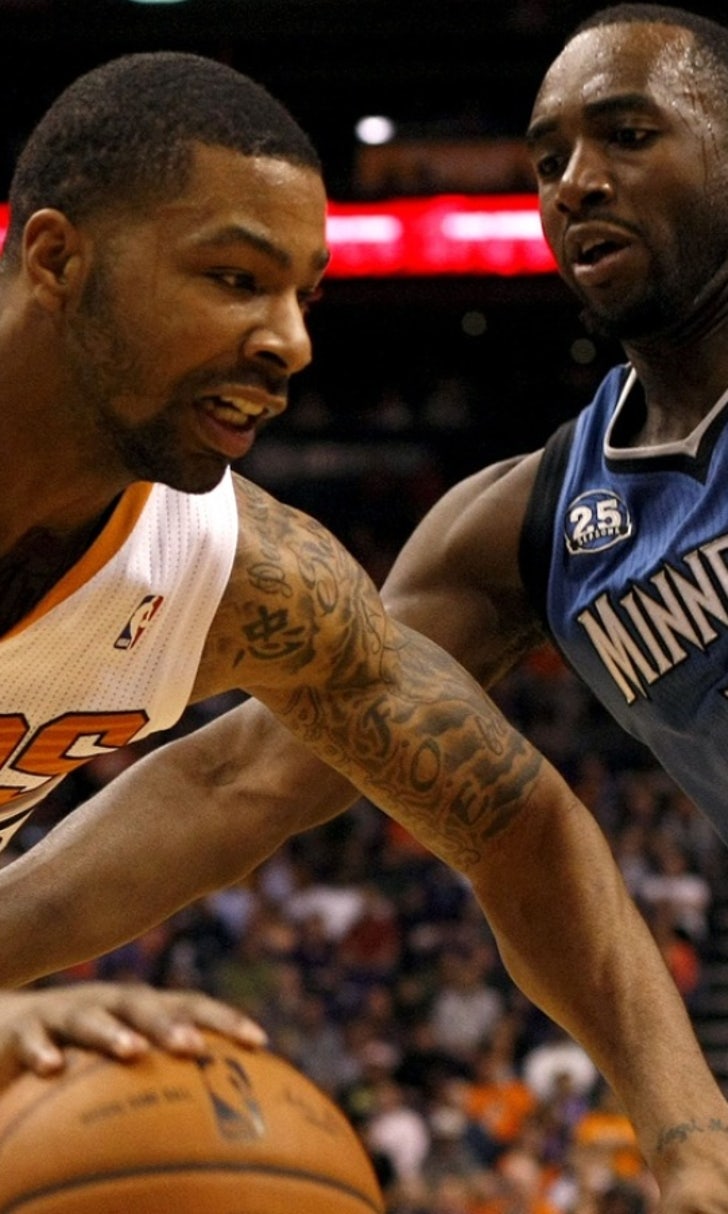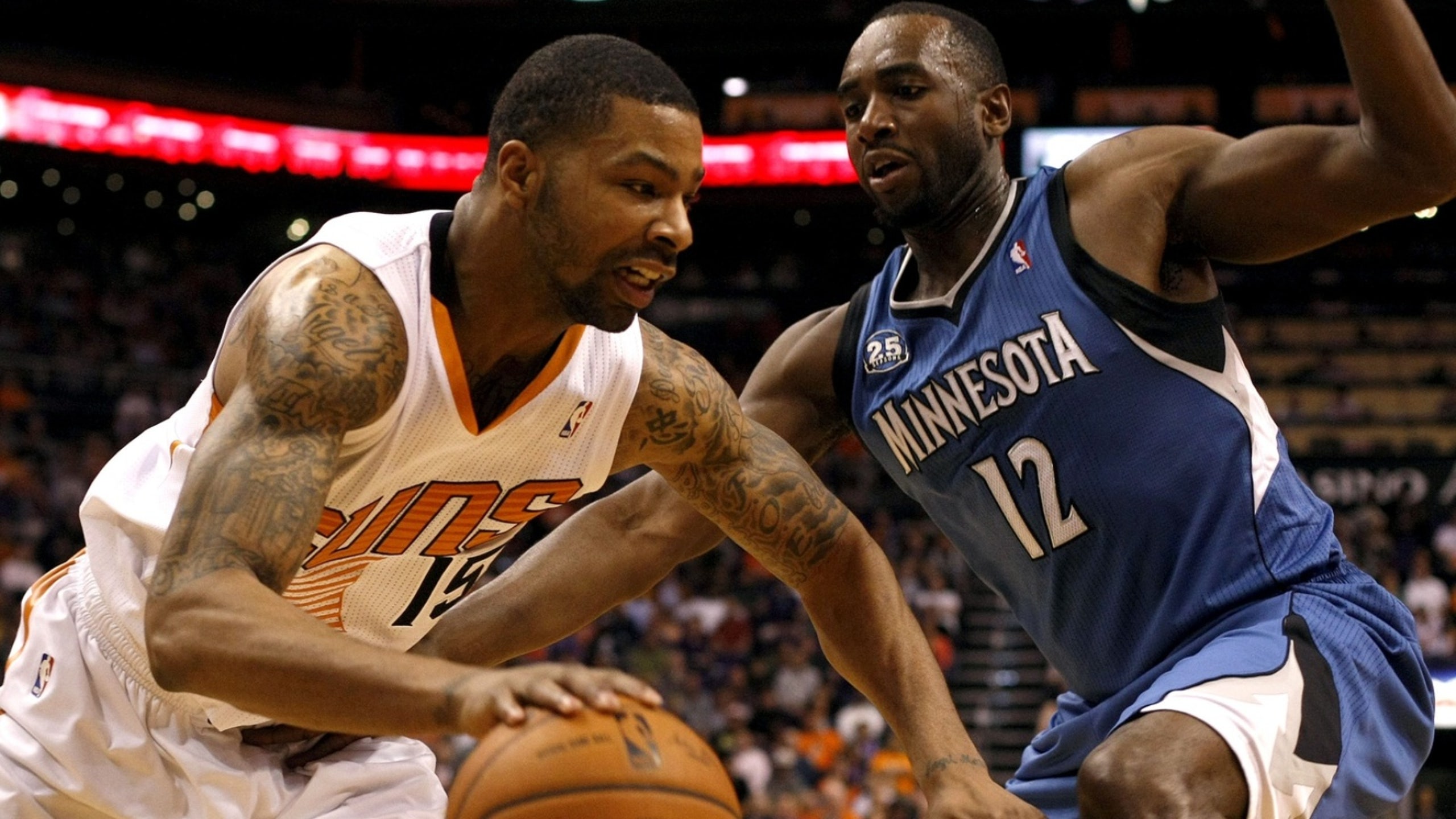 Suns begin key road trip
BY foxsports • March 23, 2014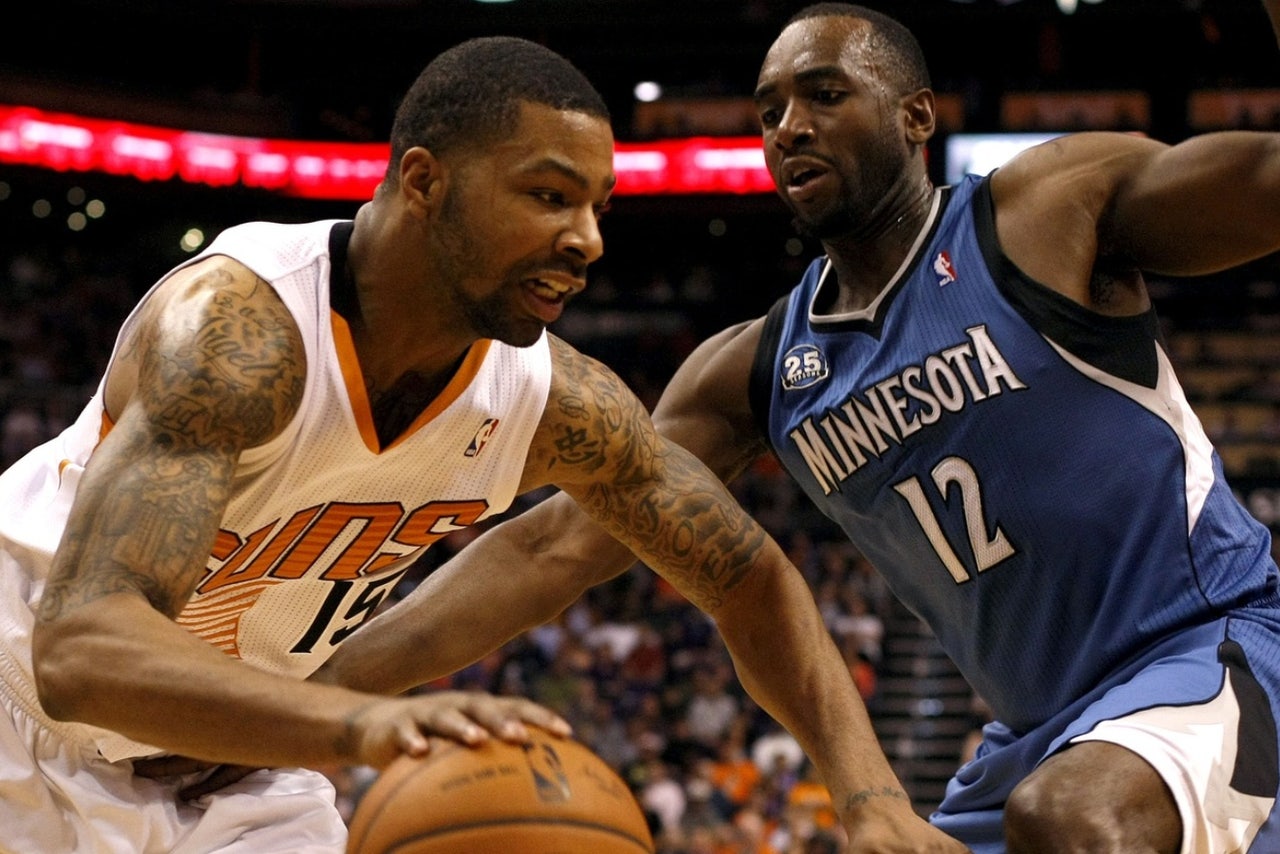 A road-heavy schedule down the stretch might not enhance the Phoenix Suns' playoff hopes, but having Eric Bledsoe back at full strength surely does.
Bledsoe looks to build off his best performance since returning from a lengthy absence as the Suns open a three-game trip Sunday against the Minnesota Timberwolves.
Phoenix (40-29) was sixth in the Western Conference when Bledsoe hurt his knee Dec. 30. He underwent surgery that kept him sidelined until March 12, and by then the Suns had fallen out of the playoff picture to ninth.
That's where they still stand, but eighth-place Memphis is only slightly ahead. Catching the Grizzlies or seventh-place Dallas, 1 1/2 games ahead of Phoenix, will be difficult with nine of the team's final 13 coming on the road. The Suns are 16-16 away from home, losing four of six, and this trip includes matchups with playoff contenders Atlanta and Washington.
What does play in Phoenix's favor is Bledsoe potentially being back at top form. He had 15 of his 23 points in the fourth quarter in a 98-92 comeback victory over Detroit on Friday. He hadn't scored more than 17 in any of his first five games back.
"It's coming, I just gotta stay focused and keep being aggressive," said Bledsoe, who added five assists and five rebounds. "My teammates are doing a great job of just pushing me through it."
The Suns have won four of five with Bledsoe back in the starting lineup after losing seven of 10. They're 16-2 when he has more than 15 points.
Goran Dragic is certainly glad to have Bledsoe in the backcourt. With less pressure to score, Dragic hasn't had more than 20 points in five straight games but has shot 54.0 percent - including 9 of 18 from 3-point range. He hasn't had more than 15 field-goal attempts in any of those contests after having 11 such games while the Suns went 4-7 during Bledsoe's absence.
"It's much easier for me when we're, at the same time, on the floor or when he's running the offense when I'm on the bench," Dragic said. "It's really tough to defend (us) like that. For me, now that he's back, I'm getting a lot more open shots."
Minnesota (34-33) is one spot behind the Suns in the West but trails them by five games.
The Timberwolves haven't lost back-to-back games since the All-Star break but are coming off a 129-106 loss in Houston on Thursday, one night after winning at Dallas in overtime. Kevin Love totaled 64 points in that trip through Texas.
Gorgui Dieng has provided a spark in three games since becoming a starter, posting double-doubles in all of them and setting career highs with 22 points and 21 rebounds Thursday. A key figure on Louisville's national championship team last year, Dieng has averaged just 8.3 minutes.
"I don't care if you're up or down, as long as I am on the court. I'm just trying to play for my teammates and do my job," Dieng said. "... Personal stats, I don't care anything about. I'm more like a team guy and I want to win."
His team did win the last meeting with the Suns, 110-101 in Phoenix behind Love's 33 points, 13 rebounds and nine assists.
Dragic fouled out with 16 points that night but scored 26 in a 104-103 win in Minnesota on Jan. 8 in the teams' other matchup.
Timberwolves center Nikola Pekovic (ankle) could miss a fourth straight game.
---