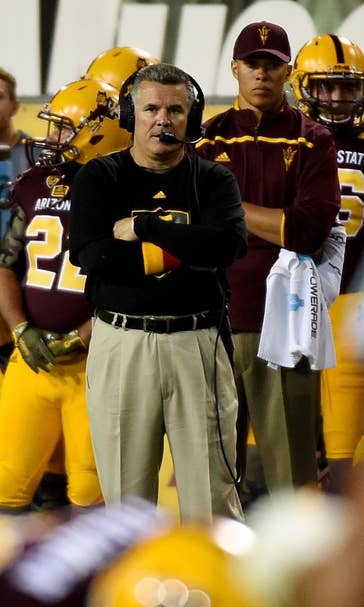 Sun Devils now focused on bowl eligibility
November 2, 2015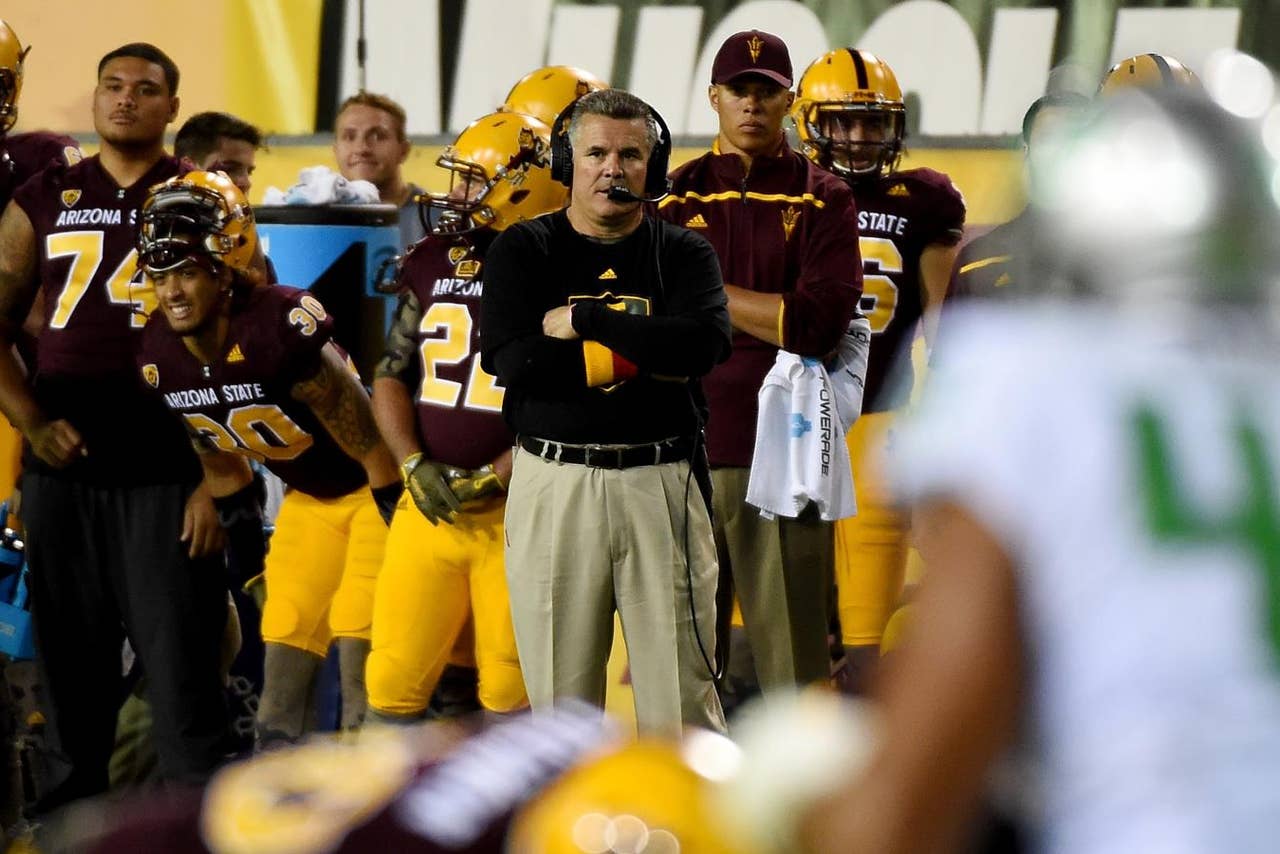 TEMPE, Ariz. -- Arizona State's goal of winning a national championship was all but done with before the first month of the season was over.
The Sun Devils' aspirations for winning the Pac-12 Championship were shaky out of the gate and are pretty much over after Thursday night's triple-overtime loss to Oregon.
Now it's time for Arizona State to reassess its objectives for the rest of the season.
"We're not in the same situation that we thought at the beginning of the season, but that's the beautiful part about football is that you win or you lose," Sun Devils quarterback Mike Bercovici said Monday. "So I think right now what we have is that we have a team that plays for the person next to them."
There's a little more on the line than that.
The Sun Devils (4-4, 2-3 Pac-12) are fourth in the South, two games behind division leader Utah. The Utes beat Arizona State on Oct. 17, so the Sun Devils would lose on a tiebreaker if the teams finished with the same record.
UCLA and USC also are ahead of Arizona State at 3-2. The Sun Devils beat UCLA, but lost to USC.
In other words, the Sun Devils might have a better shot of a meteor falling through the Verde Dickey Dome during practice than winning the South.
But what is in reach is a fourth straight bowl game.
The Sun Devils played in bowl games each of coach Todd Graham's first three seasons, winning the Sun and Kraft Fight Hunger bowls and losing the Holiday Bowl.
Arizona State needs to reach six wins to become bowl eligible, so it will have to win two of its final four games. The Sun Devils play Washington State in Pullman on Saturday then have Washington, Arizona and California.
"There's still a lot for these guys to play for," Graham said. "These guys have been a part of a pretty special time here and these seniors are really important, so we've talked a lot about that and talked about (how) we can control what we can control. These guys will go and play. I don't have any doubt in how they'll go and play."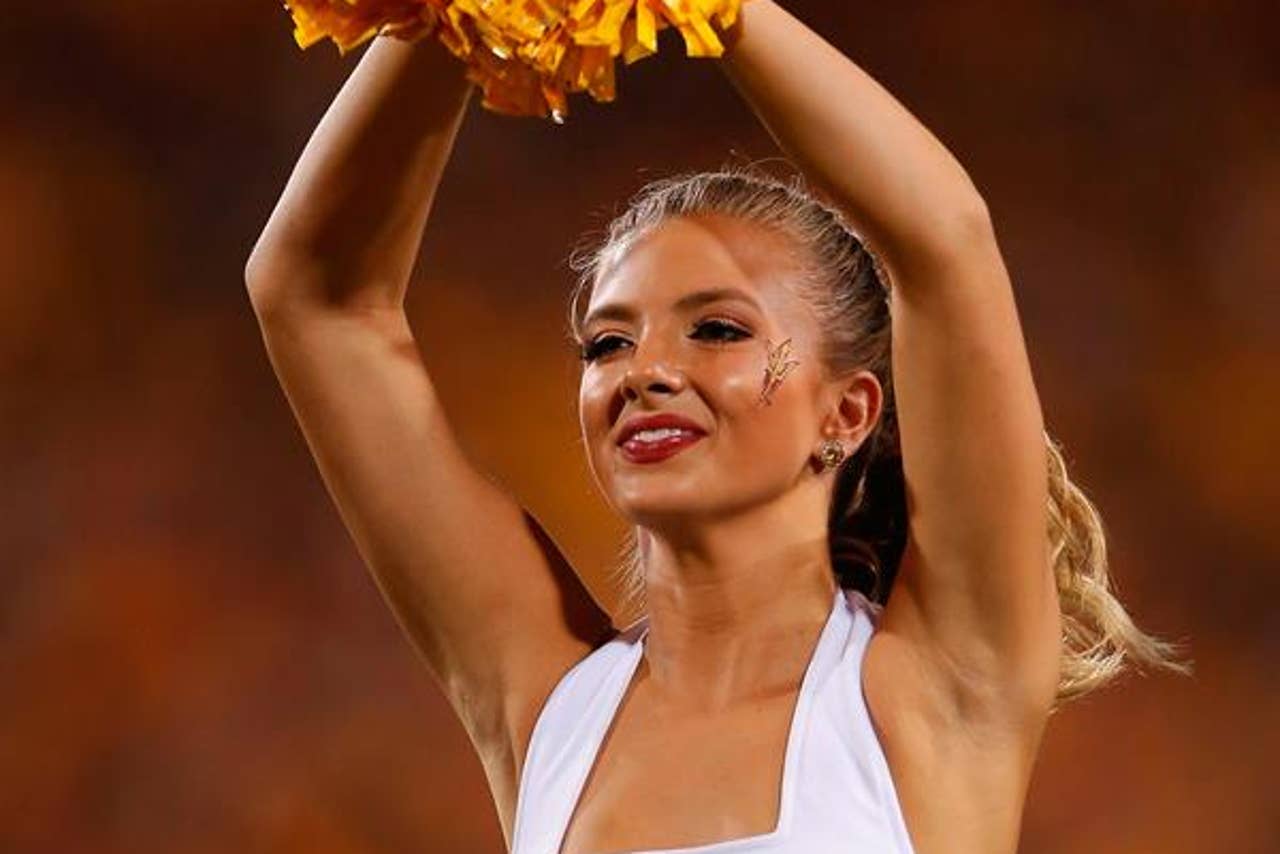 The past two games sealed Arizona State's destiny.
The Sun Devils had a shot to snatch control of the Pac-12 South against Utah, but failed to come up with the big plays when they needed them in a 34-18 loss.
The loss to Oregon on Thursday was a heartbreaker and one of the wildest games Arizona State has been involved with in recent memory.
Two of the Pac-12's best offenses traded blows through a wild second half and two overtimes before setting up a climactic finish.
The Ducks scored in the third overtime on a disputed touchdown catch by Bralon Addison, who appeared to catch the back line of the end zone with his toe. Arizona State moved inside Oregon's 5-yard line on its turn, but Arrion Springs bumped ASU receiver Tim White and came up with a game-ending interception in the Ducks' 61-55 victory.
"The reality of it is that we've lost two really close games, one to Utah and one to Oregon, and those are games that we won the year before," Graham said. "That's what it boils down to every year: You've got to win the close games. We've got to pick ourselves off the ground, go to work."
It doesn't get any easier for the Sun Devils this week.
In years past, Pullman was often a place to pick up an easy win. But this season, the Cougars have undergone a resurgence under coach Mike Leach.
Washington State (5-3, 3-2) picked up impressive road wins over Oregon and Arizona, and was a last-second missed field goal away from upsetting No. 9 Stanford last week.
"They just lost on the last play of the game or they could have been 6-2," Graham said. "It's just confidence and how hard they're playing. They're playing extremely hard. I was real impressed with them against Stanford."
---
---