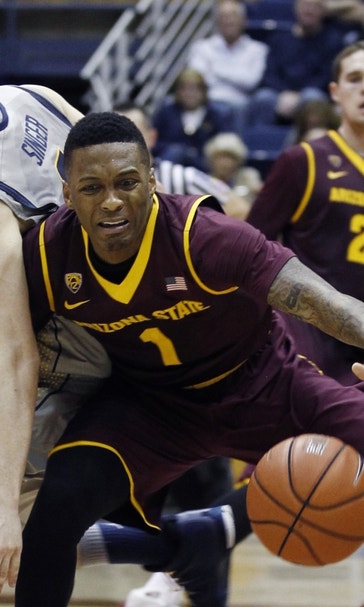 Sun Devils lose big lead but salvage win in OT
January 30, 2014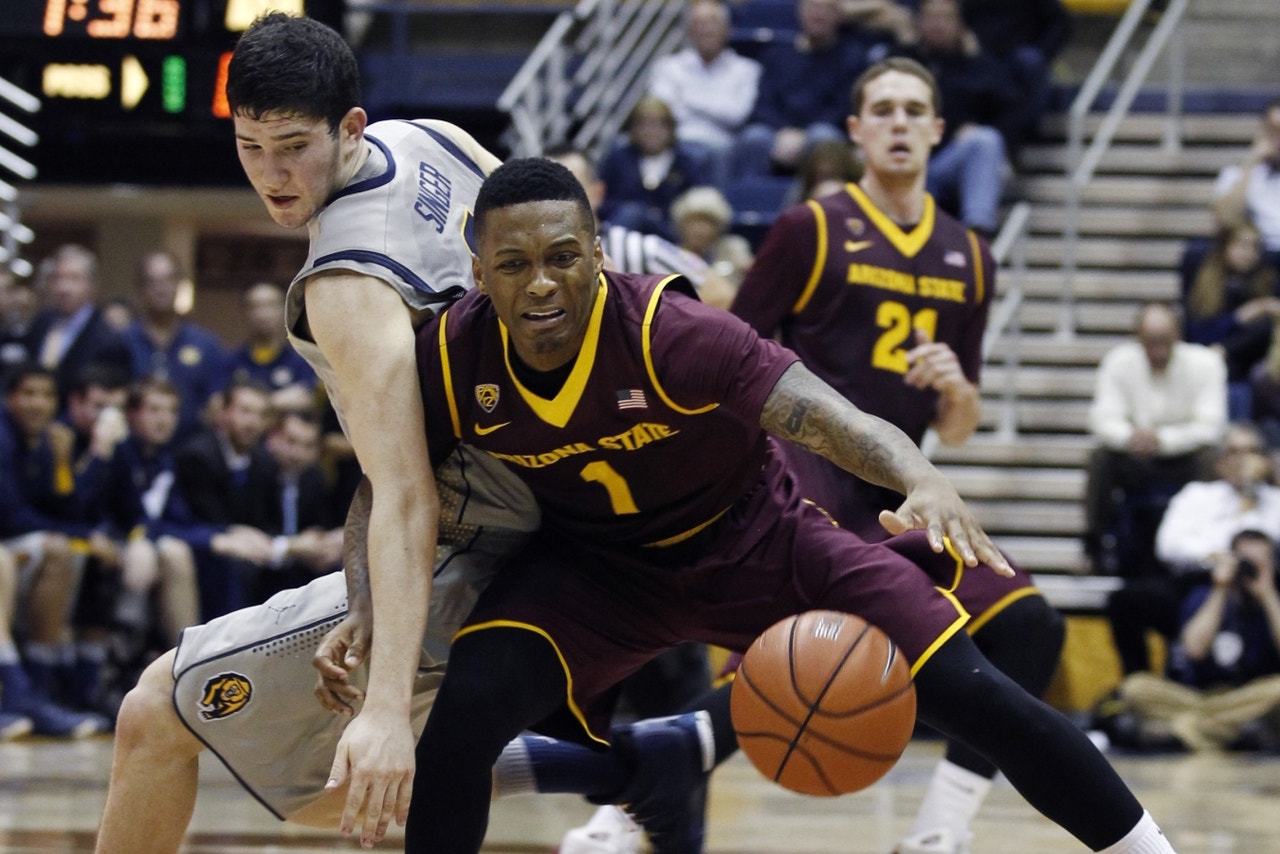 BERKELEY, Calif. -- Jahii Carson scored 11 points in overtime and Arizona State got another big game out of transfer Jermaine Marshall to help the Sun Devils beat California 89-78 on Wednesday.
Carson finished with 29 points and seven assists for Arizona State (16-5, 5-3 Pac-12), which won its third straight despite blowing a 16-point lead in the second half.
The Sun Devils, who needed a tying 3-pointer from Marshall to force overtime, recovered and outscored the Golden Bears 17-6 in the extra period. Arizona State made 12 of 16 free throws down the stretch.
Marshall, a graduate transfer who spent the past three seasons at Penn State, had 22 points and six rebounds, while Shaquielle McKissic scored 12.
Justin Cobbs had 21 points for Cal (14-7, 5-3) and Tyrone Wallace added 20.
Carson scored 11 points in the first half then went quiet in the second before leading Arizona State's charge in overtime. He opened the extra period with his only 3-pointer of the game, then made eight straight free throws to help the Sun Devils pull away.
That helped secure Arizona State's second straight win over Cal following five consecutive losses. It also kept coach Herb Sendek's team unbeaten since a 23-point loss to No. 1 Arizona on Jan. 16.
It didn't come easily.
Cal rallied from 16 points down in the second half and took a 70-69 lead on Cobbs' driving layup around 7-foot-2 center Jordan Bachynski with 44.8 seconds left. David Kravish added a pair of free throws before Marshall's third 3-pointer of the game with 17.7 seconds remaining tied it.
Cobbs had a chance to win it in regulation but missed a 19-footer at the buzzer.
Arizona State took advantage of Cal's early shooting problems and took a 16-5 lead on Eric Jacobsen's short hook shot.
Despite playing most of the first half without Bachynski -- the nation's leading shot-blocker -- the Sun Devils also got a big lift from their defense. Sendek's team tipped away several passes and didn't allow a shot attempt closer than seven feet until a layup by Cobbs with 13:19 left in the half.
That sparked a brief run by the Bears, who pulled within 22-18 on another Cobbs layup before Carson and Bo Barnes scored on consecutive trips down the floor to help the Sun Devils pull away.
Marshall scored five straight points before McKissic added four, including a thunderous one-handed dunk after stealing the ball from Cobbs to extend Arizona State's lead to 42-30 at halftime.
The Sun Devils kept up the defensive pressure in the second half and led by as much as 16 until the Bears made a run and closed within 57-52 on Richard Solomon's dunk with 9:58 remaining.
Bachynski helped get Arizona State back on track. He scored on a short layup then blocked a shot that led to a 3-pointer from Marshall to make it 64-54.
Cobbs took over from there, scoring six of Cal's next 10 points on layups. His drive past Bachynski cut the Sun Devils' lead to 65-64 with 3:18 remaining and set up the tight finish.
---