Su'a Cravens versatility key for USC at The Farm vs. Stanford
September 5, 2014

Stanford likes to get physical.
That's fine by USC safety Su'a Cravens -- he enjoys getting his hands dirty.
"I like coming in the box," Cravens said. "I like having to fill. I like having to go head up with a fullback. It's a game that I like." 
Against No. 13 Stanford on Saturday at The Farm, Cravens and the USC defense will face a multitude of offensive linemen. 
For Cravens, in particular, that means that fullback he has to lock horns with just might be an offensive lineman ... or even a tight end.
"Last year they had a 6-foot-7, 300-pound lineman playing tight end (who was) just blocking down on me so I'm used to it," Cravens said. "I didn't realize that you could put somebody that big at tight end and I knew they weren't trying to throw it to him.
"It's going to be fun. I can't wait."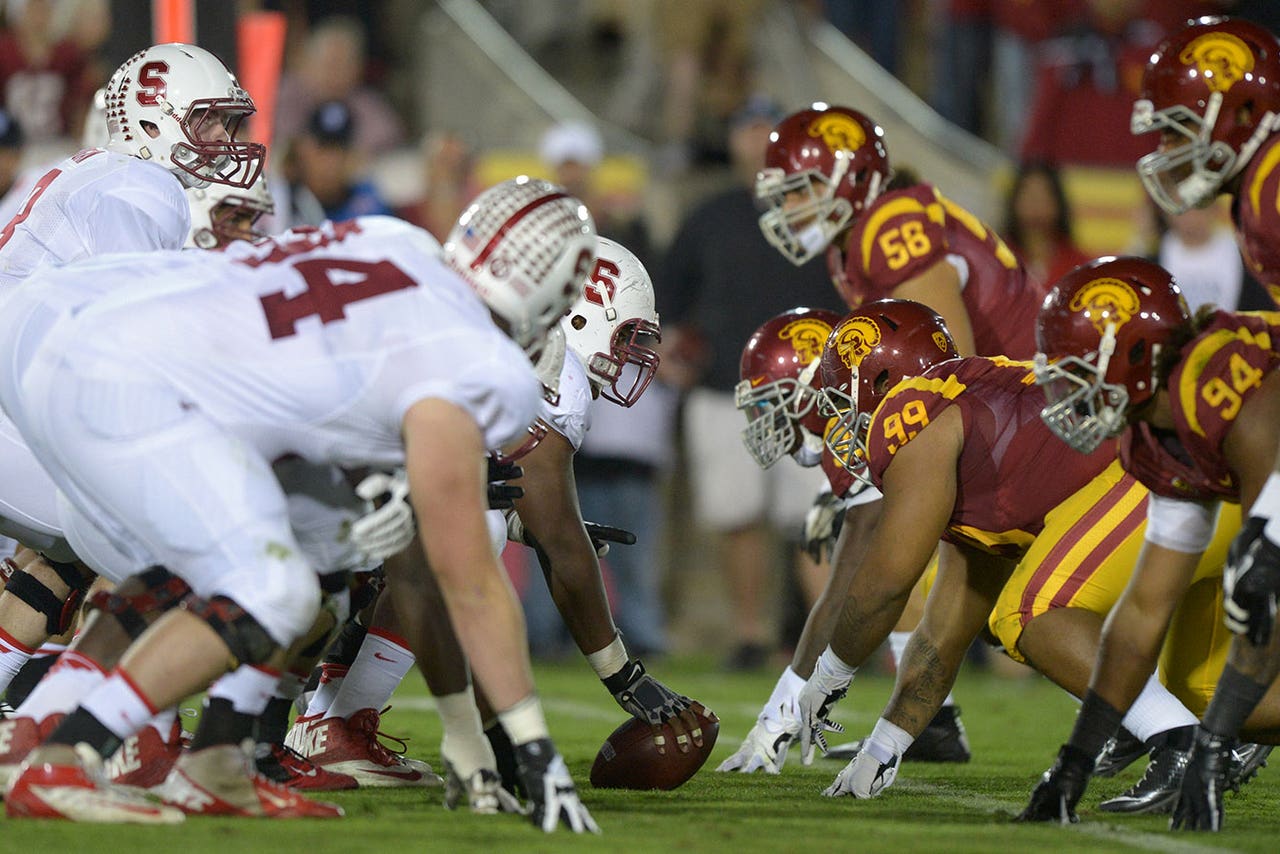 No. 14 USC at No. 13 Stanford, Saturday, 12:30 p.m.
The Farm hasn't been fun for USC in recent years. USC hasn't won in Palo Alto since 2008.
But all Cravens has experience against the Cardinal is success in his brief USC career.
Cravens had a prominent role in the team's upset win of then-No. 4 Stanford at the Coliseum last November. 
It was Cravens who picked off Kevin Hogan with just over three minutes to play in the game, leading to Andre Heidari's game-winning field goal. 
The play was one of the biggest in Cravens' career. 
It's that versatility that could play huge dividends once again versus Stanford. 
"Su'a's versatility is a real key for us in this game because he can play down in the box and be physical and then he can be a deep safety in some of our nickel sets and everything in between there," USC coach Steve Sarkisian said. "That's the luxury that we have with a guy like him, a guy who can be as versatile as he is."
Come Saturday, he'll be ready for anything. 
"Our coaches, they got me playing everywhere, so they're going to utilize everyone of my abilities," Cravens said. 
---