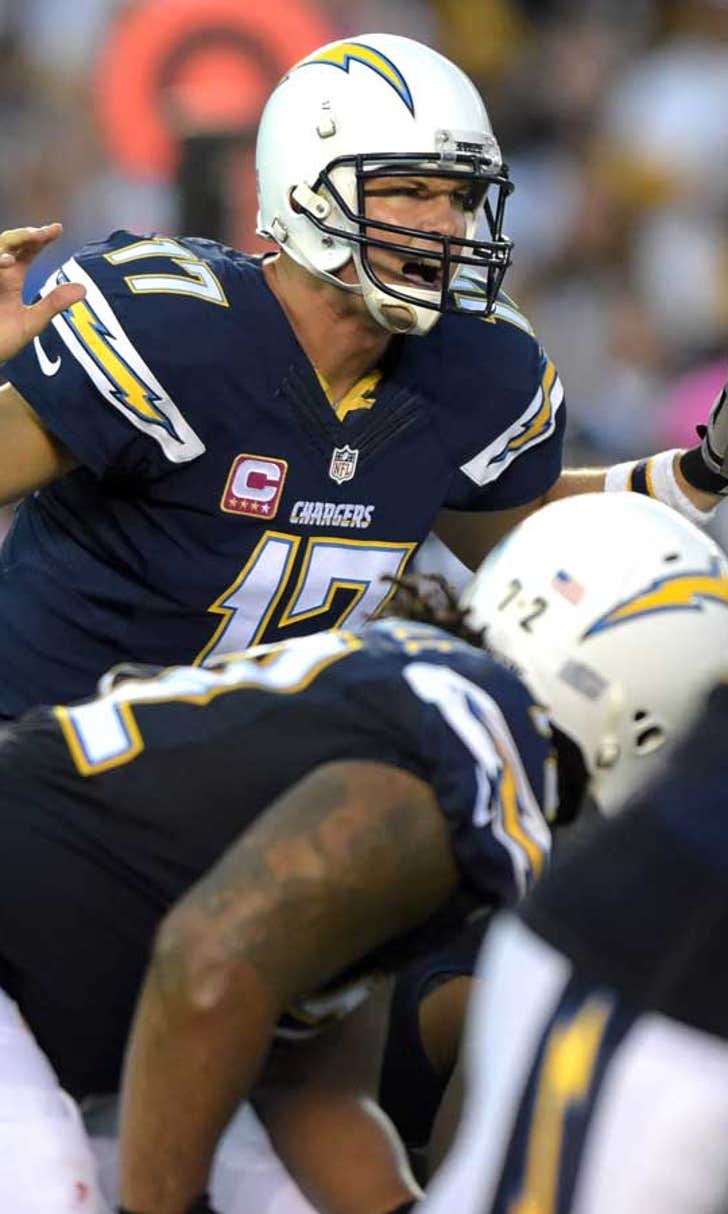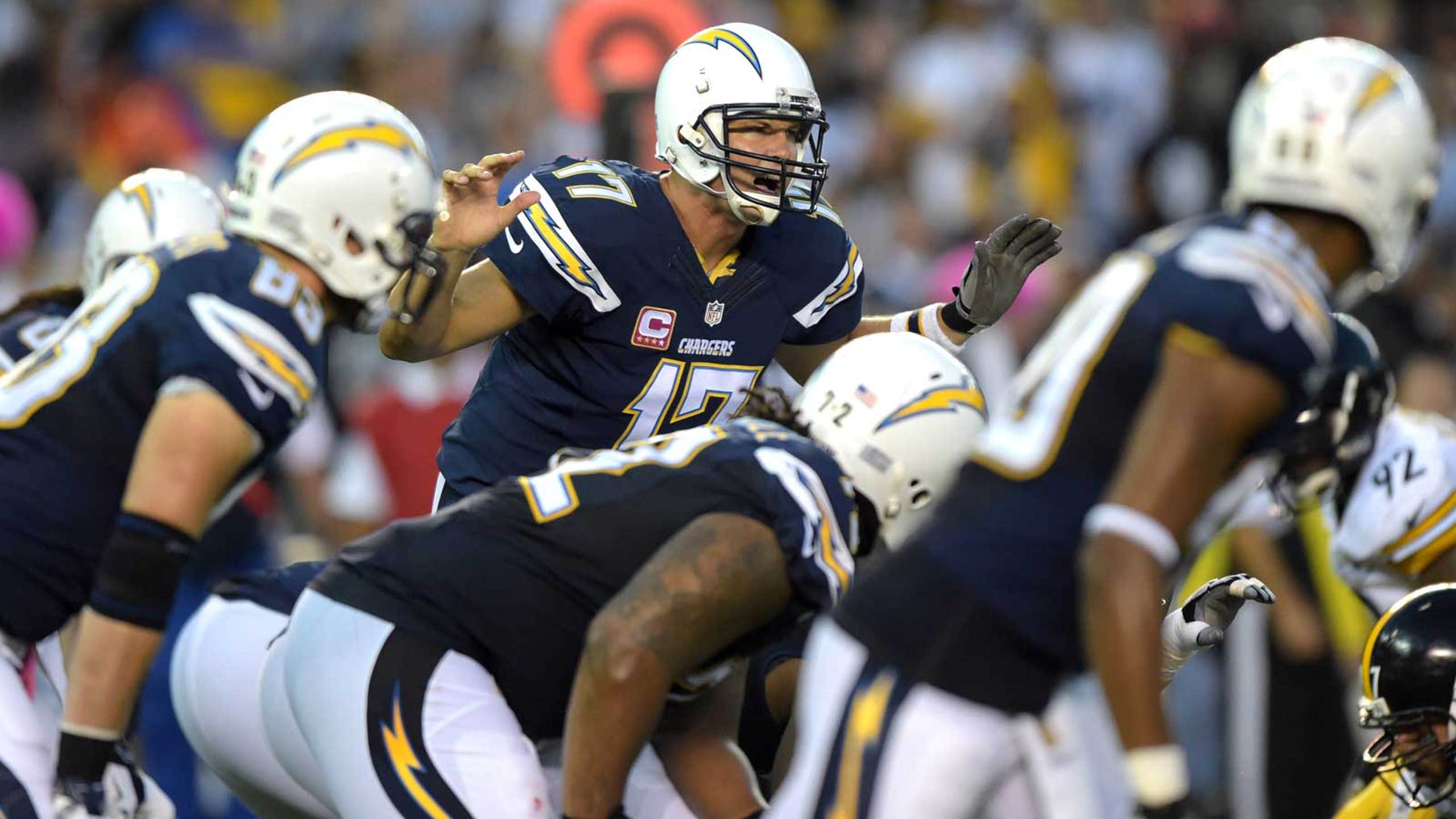 Stunned Chargers have to regroup quickly as Packers await
BY foxsports • October 14, 2015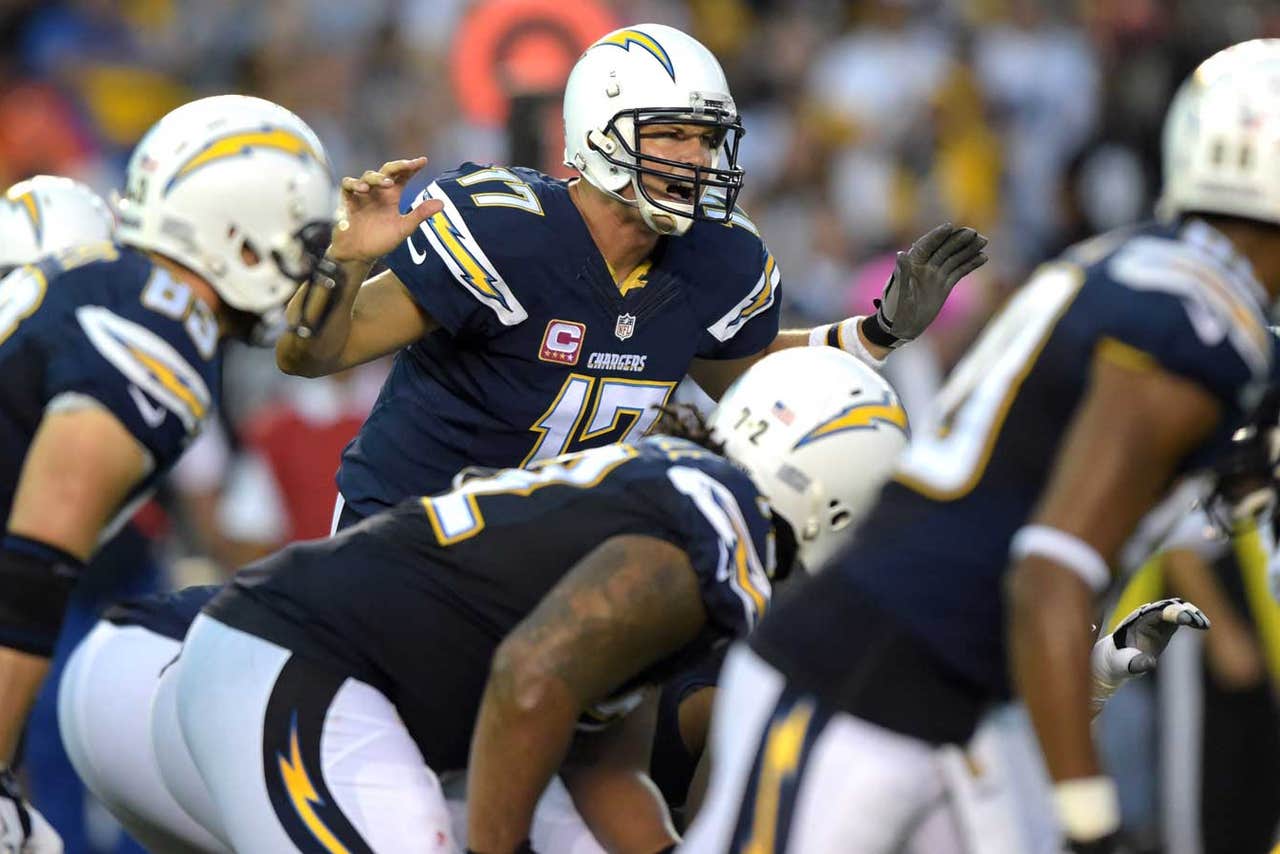 SAN DIEGO (AP) -- It was bad enough that the San Diego Chargers were stunned in their own stadium, which was full of the visiting team's fans.
Now they've got to travel to face Aaron Rodgers and the Green Bay Packers, one of six undefeated teams.
The Chargers (2-3) have to try to quickly rebound from Monday night's 24-20 loss to the Pittsburgh Steelers on Le'Veon Bell's 1-yard wildcat touchdown run on the final play.
"I just think the message for all of us is just that there's no time (for), `Poor us. Gosh, a play here, a play there, we should've won that game. Look how close it was,' `' Rivers said.
"There's no time for that because the place we're going, they will run us out of the stadium if we don't go there ready to play. The team we're going to next week is --again, I'm not stacking or comparing teams -- but you're going into an undefeated team that doesn't hardly ever lose at home. We know we got our hands full, so we've got to go in ready to roll.
"And yes, do I feel like we can go in there and win the game. Sure, it'll be tough, but I think we can."
It could be beyond tough, considering the way the Packers are playing. Green Bay leads the series 9-1, including 3-1 at Lambeau Field.
The Packers are 5-0.
The Chargers seemed to have Monday night's game under control after rookie Josh Lambo kicked a go-ahead, 54-yard field goal with 2:56 left.
But Mike Vick, who had an awful game until the fourth quarter, moved the Steelers to the winning score. Vick kept the drive alive with a 24-yard scramble up the middle on third-and-6 from the 41 and then a 16-yard pass to Heath Miller to the 1 a play before Bell's big run. An unnecessary roughness call against San Diego's Jahleel Addae moved the ball a half-yard closer to the end zone for Bell's winning run.
The Steelers were backed by tens of thousands of fans wearing black and gold.
Fans of traditional powers such as the Steelers have always found a way to buy tickets to games in San Diego. Many Chargers fans scalp their tickets to big games to help recoup the costs of their season tickets.
"It was a tough environment tonight. It was like being on the road," Rivers said. "Odd is one word we could use. We were in silent count and we had no chance. We were checking in and out of plays and it was about as tough as it gets. I'm usually hoarse after road games and I'm going to be today as well.
"Our fans that were here did their best. We had the Steelers fans quieted for some of the time. It was unique to say the least."
However, Chargers coach Mike McCoy said the Chargers "were fine. The crowd noise did not affect us at all last night."
Steelers coach Mike Tomlin opened his postgame news conference by thanking the team's fans.
"First I'd like to thank Steeler Nation," Tomlin said. "How about the support that we had in the building tonight? We get that type of support just about all of the time we're on the road, but it doesn't get old. We appreciate it."
This could be the final year of the NFL in San Diego because owner Dean Spanos wants to move the Chargers to the Los Angeles area.
------
Follow Bernie Wilson on Twitter at http://twitter.com/berniewilson
---
---