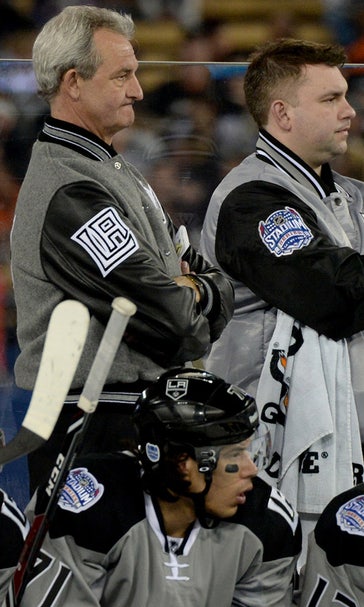 Struggling Kings searching for answers
January 26, 2014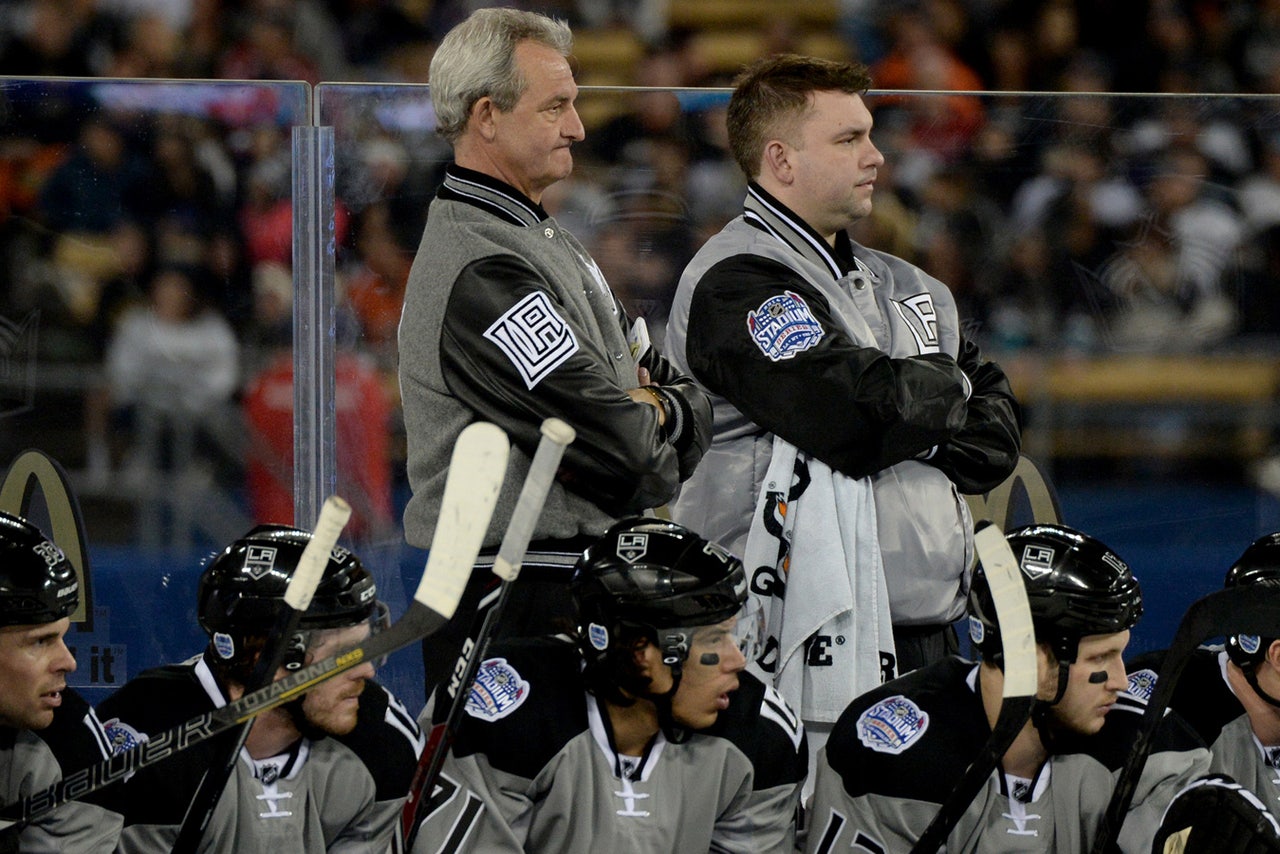 As the fireworks exploded in the Dodger Stadium outfield Saturday night, it was the "home team" that was walking off the ice dejected.
The Kings lost their fifth straight game and their second this week to their rival Anaheim Ducks. Los Angeles is now 19 points behind Anaheim and searching for answers.
Head coach Darryl Sutter, never exactly a talkative media darling, nearly rolled his eyes when asked how the Kings were going to close a 19-point gap.
"You really think we're going to close that?" Sutter asked the media, following their 3-0 loss in the Stadium Series game.
For a third game in a row, the Kings failed to score a power play goal. It's an aspect of their game that has haunted them nearly all season but the drought has become more than just a special team issue - the Kings are struggling to score any goals.
"The bottom line is we're not hungry enough to score," said defenseman Drew Doughty. "The goalie is seeing the puck every time there's a shot at the net. There's no deflections being made. There's not many screens in front, and when the goalie is seeing the puck, he's going to make the save.
"The goalies are too good these days. At this point, us not scoring goals has been a constant theme, and it's getting embarrassing, so we need to pick up our socks and everyone needs to get hungry around the net and score goals."
This was billed as the Kings' comeback game. It was supposed to be the game that snapped the streak, and after Friday's practice, the team spoke about how a big win in against their league-leading rivals would put them back on track. Sutter has done everything in his power to try and spark the offense. He's shuffled lines and made roster moves, but the team continues to lack consistency.
Saturday, the Kings quickly found themselves battling from behind, much like they did Thursday in Anaheim, and despite their hard attack they couldn't find a way to slip one past Jonas Hiller.
"It's one of those things where we have to battle from behind and it's not an easy thing to do, especially against the best team in the league," said captain Dustin Brown. "Good teams make their own luck. We're a capable group in here. It's just a matter of finding ways."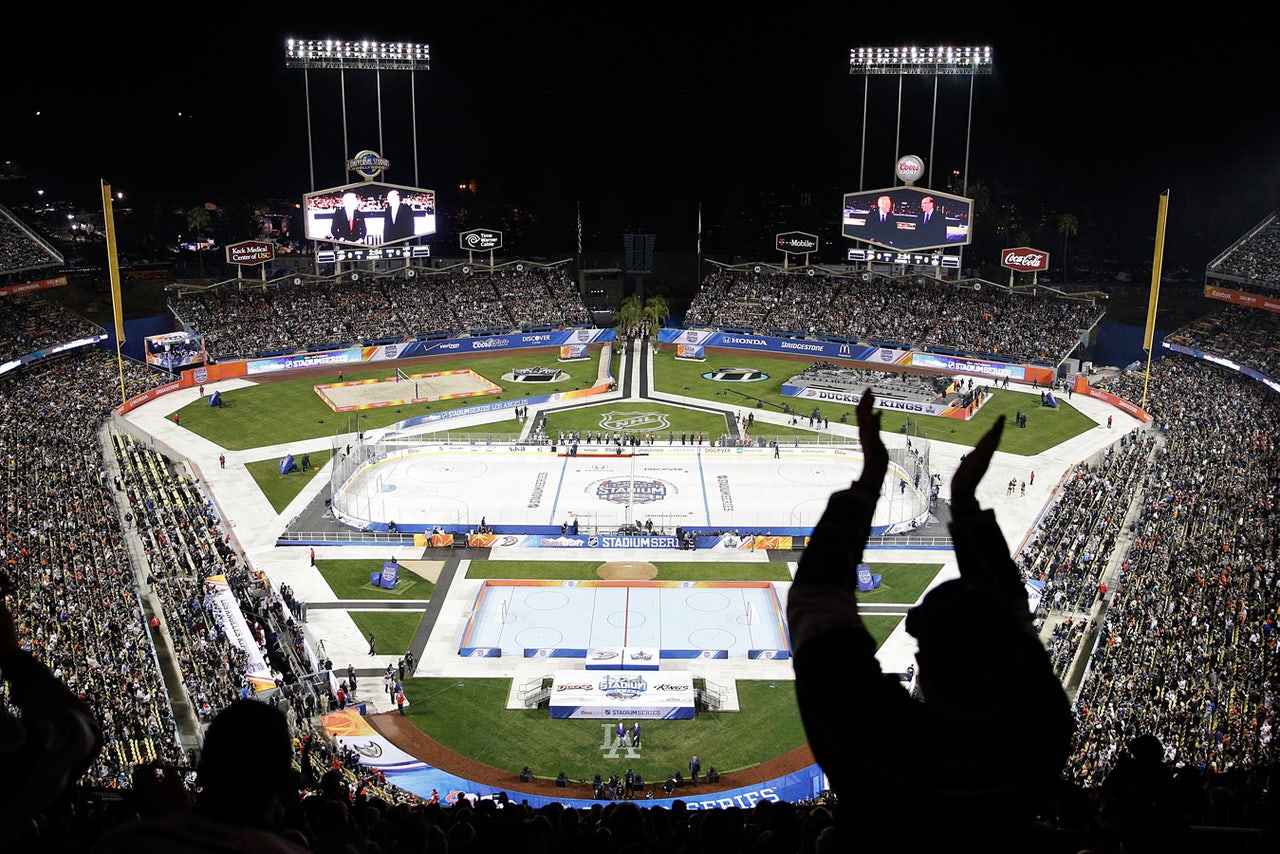 See Michael Martinez's running diary of the memorable Stadium Series game between the Ducks and Kings at historical Dodger Stadium.
READ MORE
Win, lose or shootout, the Kings realize that even by playing in the game they made history. While the magnitude of the game wasn't enough to break their focus, it wasn't something that was lost on the team.
"It was unbelievable from where we stood to be able to look out and see everything," Sutter said. "We basically started in left field and went all the way around. It was an incredible experience to see all of that."
The experience of the game was one they will never forget. Unlike the game itself, which they might like to have back.
---