Stoudamire hasn't taken 'next step' in talks with Oregon State
BY foxsports • May 16, 2014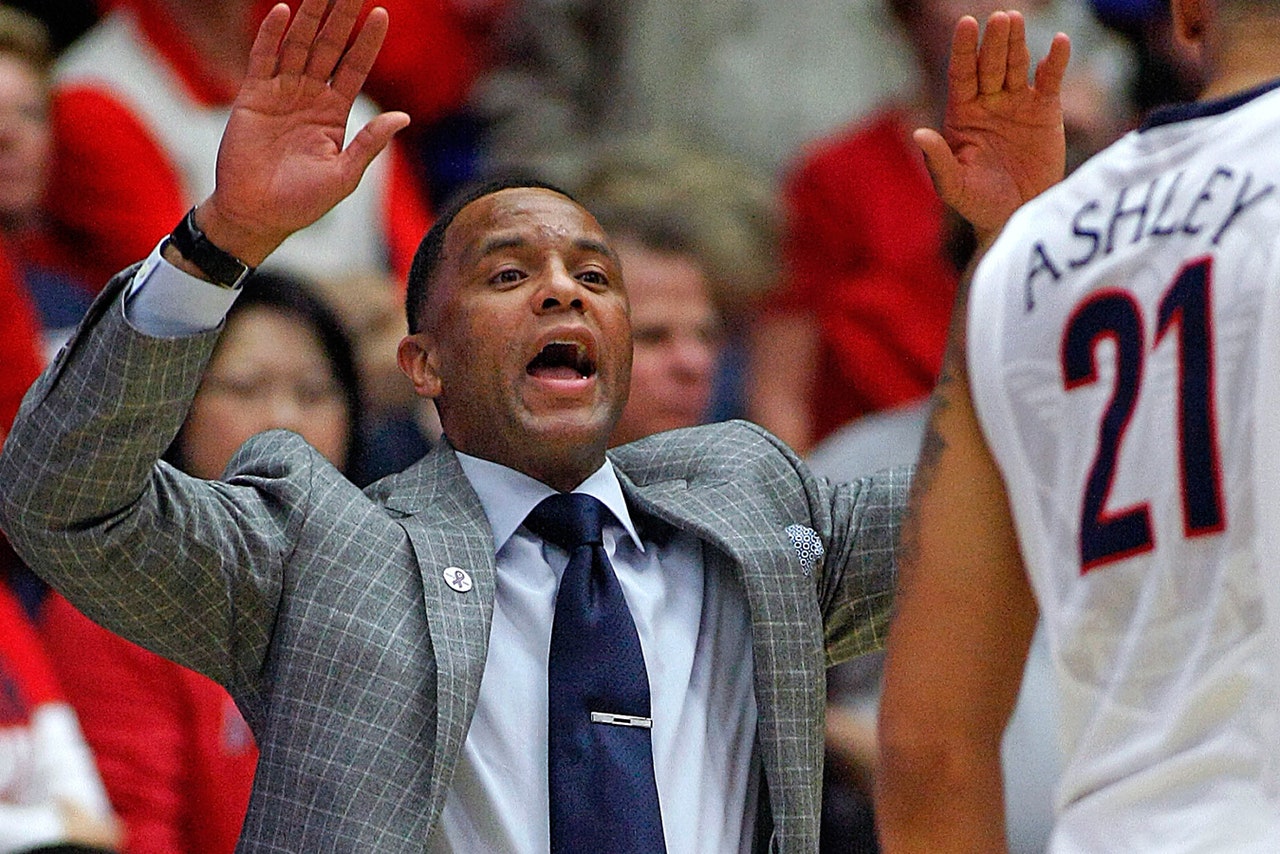 TUCSON, Ariz. -- Arizona assistant coach Damon Stoudamire said Thursday that he has had "preliminary discussions" with Oregon State about the program's vacant head coaching job but added that there hasn't been anything beyond that.
In his words, the two sides haven't taken "that next step."
Stoudamire, who just completed his first year on the Wildcats' staff under coach Sean Miller, was responding to questions about being mentioned as a possible replacement for the recently fired Craig Robinson. Stoudamire grew up in the Portland area, just an hour or so from Corvallis, Ore.
"Me being from Oregon, the (talk) is going to have a lot of legs," said Stoudamire, who starred as a player at Arizona and earned first-team All-American honors in 1995. "But there probably hasn't been a whole lot of dialogue yet. If it moves forward, there might be a little more I could talk about, but at the moment, I can't really tell you."
Stoudamire did say that at some point he'd like to be a head coach. He spent 2011-13 at Memphis under former Arizona assistant Josh Pastner before returning to his alma mater last year.
"That's the goal," he said. "That's why I'm doing this. I love dealing with kids, and I'd love to see how it would be to be a head coach."
When asked if he missed Portland, where he played most of eight years during his 13-year NBA career, he said, "Portland is nice, but that's another misconception. It's not Portland; it's Corvallis. It's totally different."
Stoudamire said he still has his house in Portland.
"The timing of coach of Coach Robinson being fired and things looking like it makes a lot of sense ... sometimes I say that some things that make a lot of sense don't make (any) sense at all."
Meanwhile, Stoudamire said, he'll continue doing what he does as an assistant. On Thursday, he filled in for Miller at an athletic department function in Tubac, Ariz., as Miller was out of town.
In addition, Stoudamire and the rest of the staff are dealing with recruiting, the arrival of transfers and the NBA draft approaching.
"This is a pivotal time of year," he said. "Everything. Recruiting never stops. You're always trying to stay one step ahead of the game. (But) it's been this way over the course of time (at Arizona). I'm used to it as a player, remembering guys coming over. Now is no different. Things have gotten to another level."
Of course, it's been a while since the 40-year-old Stoudamire went through the process. In fact, it's been 19 years since he last took the court at McKale Center. But it doesn't seem that long to Stoudamire.


"I don't feel old," he said.
Follow Steve Rivera on Twitter
---