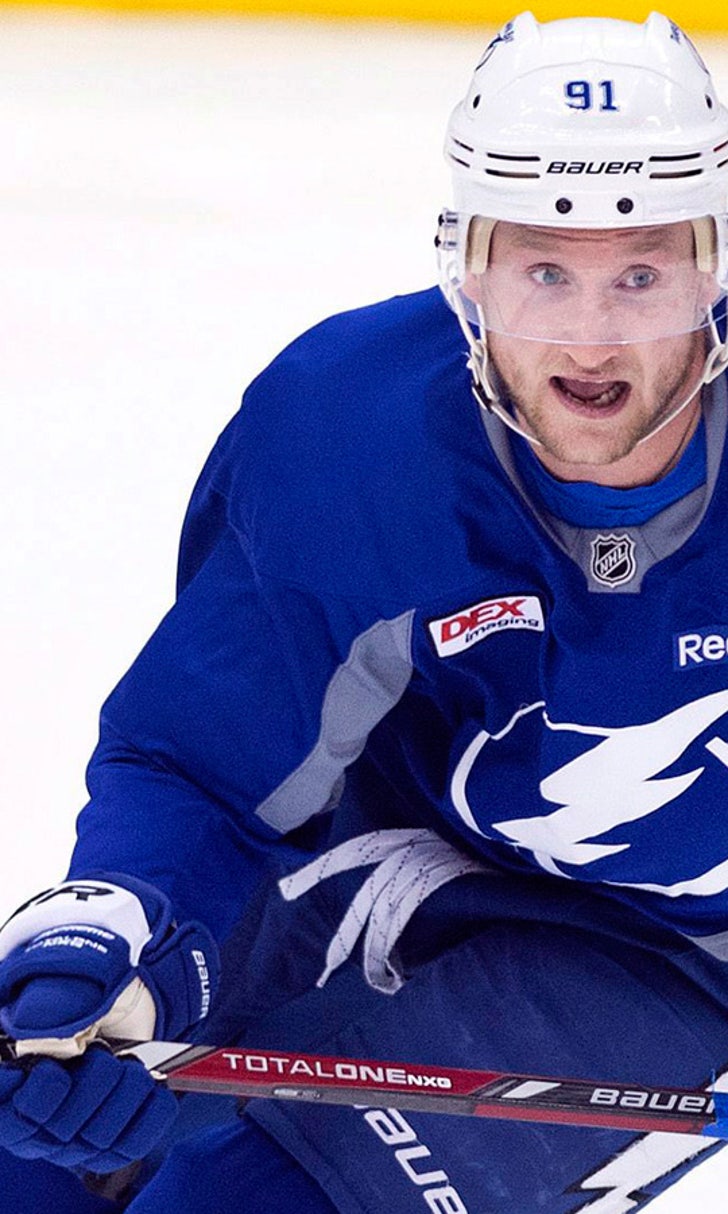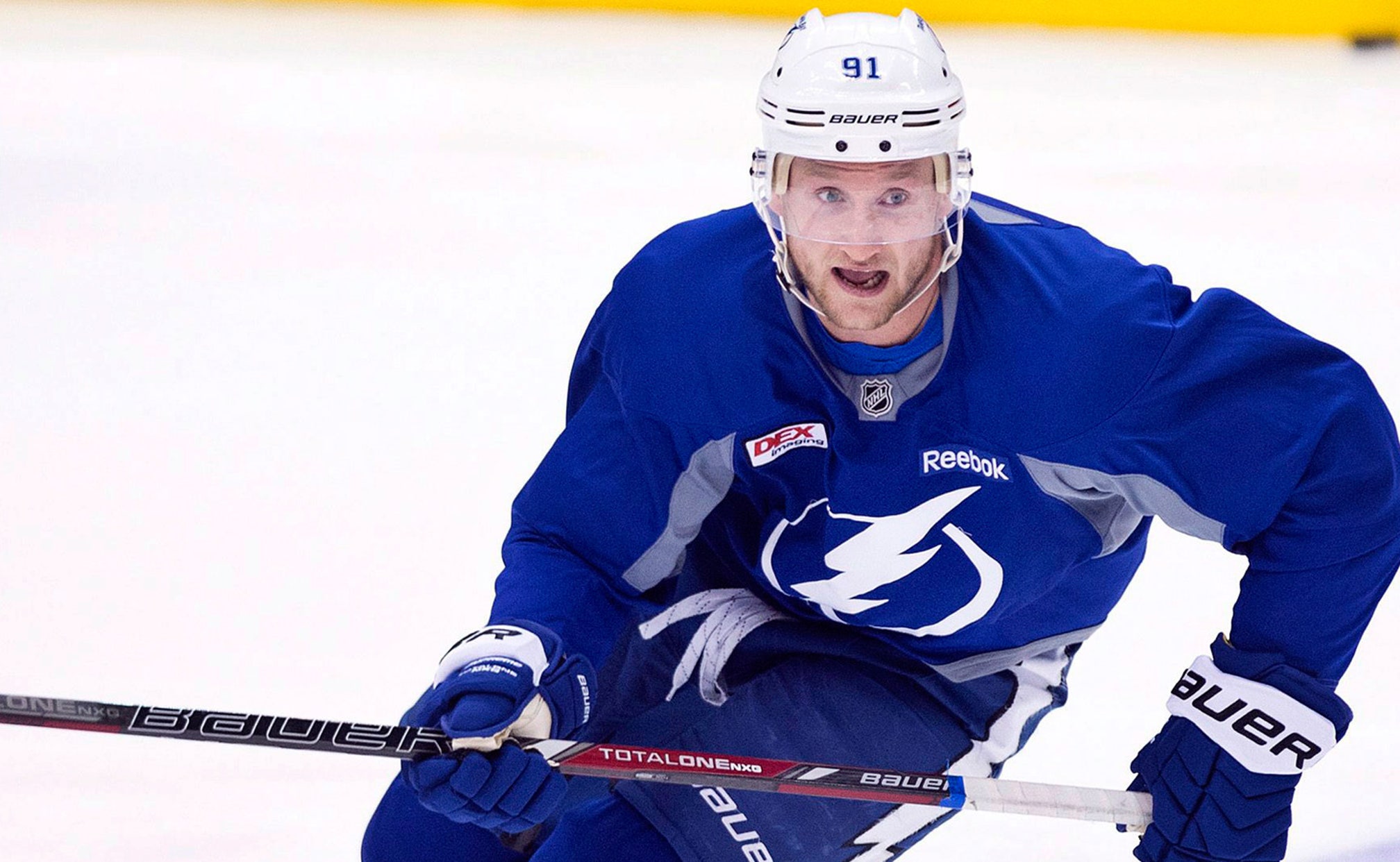 Steven Stamkos reportedly looking to return to Lightning on Saturday
BY foxsports • February 3, 2014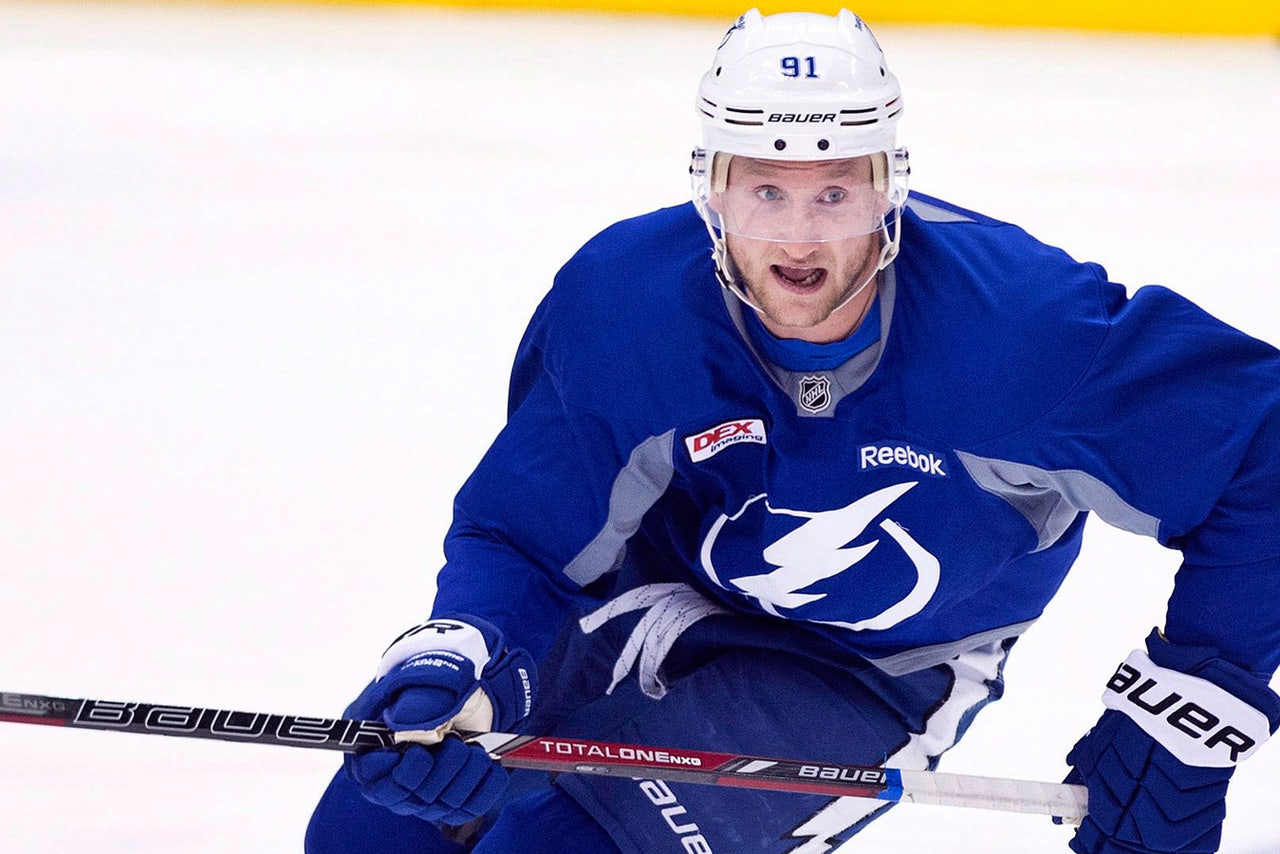 Steven Stamkos could return soon.
The Tampa Bay Lightning's star center is targeting Saturday as his possible comeback, according to the Tampa Bay Times. On Monday, he told reporters he participated in his most physical practice to date since he broke his right tibia Nov. 11 in Boston.
He has been named for Canada for the Olympics, but he will determine whether he can participate in the Sochi Games based on his play against the Detroit Red Wings at Tampa Bay Times Forum.
"It's the best day it's felt," Stamkos told the newspaper as the Lightning prepared to face the Minnesota Wild on Tuesday night, the finale of a four-game road trip. "It felt great going up and down the ice; the lungs felt pretty good. It was nice to snap around on the power play a little bit, too. It was a big hurdle for me today. A lot of it is physical but there's a mental side, and today was climbing over another hurdle."
Stamkos, 23, must wait to see if his leg responds well to Monday's action. An X-ray also will be taken when the team returns to Tampa to determine his progress, though Stamkos is confident everything will turn out fine.
On Monday, Stamkos took physical contact from teammates and was part of power-play drills.
"I could see every time he had the puck no one would go near him," Lightning coach Jon Cooper told the Times. "I said, 'He's wearing a white jersey but he's not an egg, somebody hit him. Let's see what we've got here.' That probably helped out a little bit. I don't know how much but at least guys bumped into him."
Stamkos had 23 points and 14 goals before his injury. Even with his prolonged absence, the Lightning have fared well and are third in the Eastern Conference with 69 points.
You can follow Andrew Astleford on Twitter @aastleford or email him at aastleford@gmail.com.
---