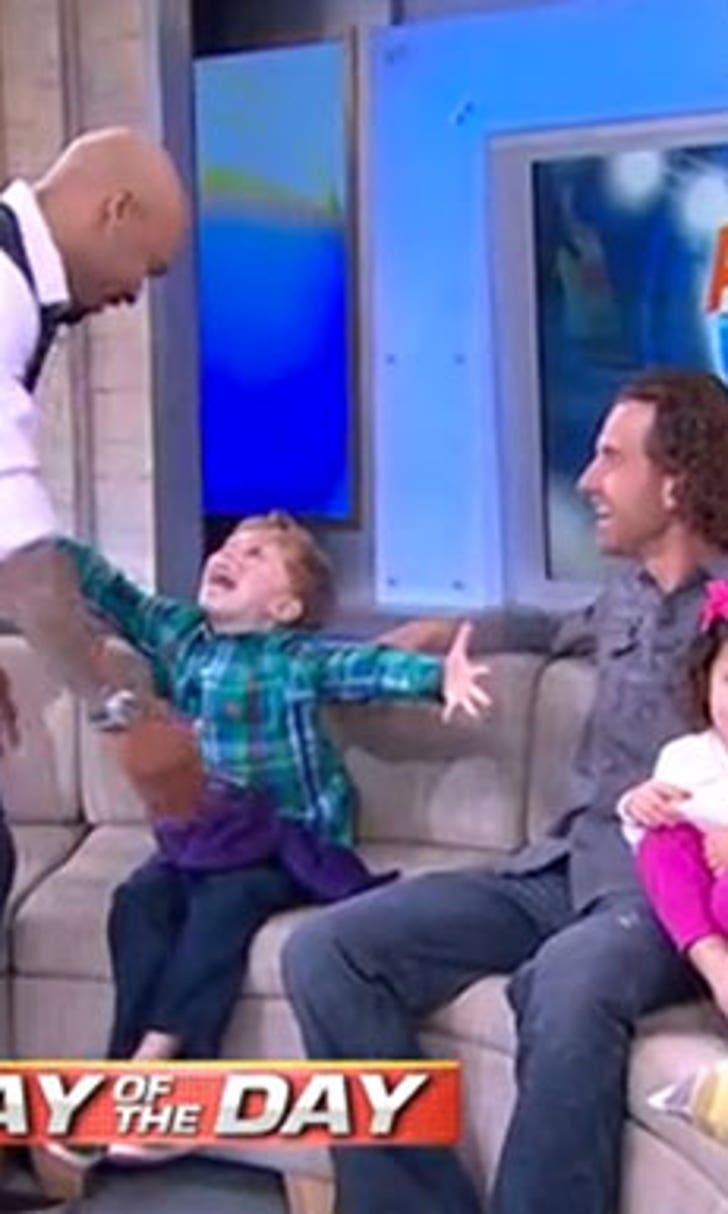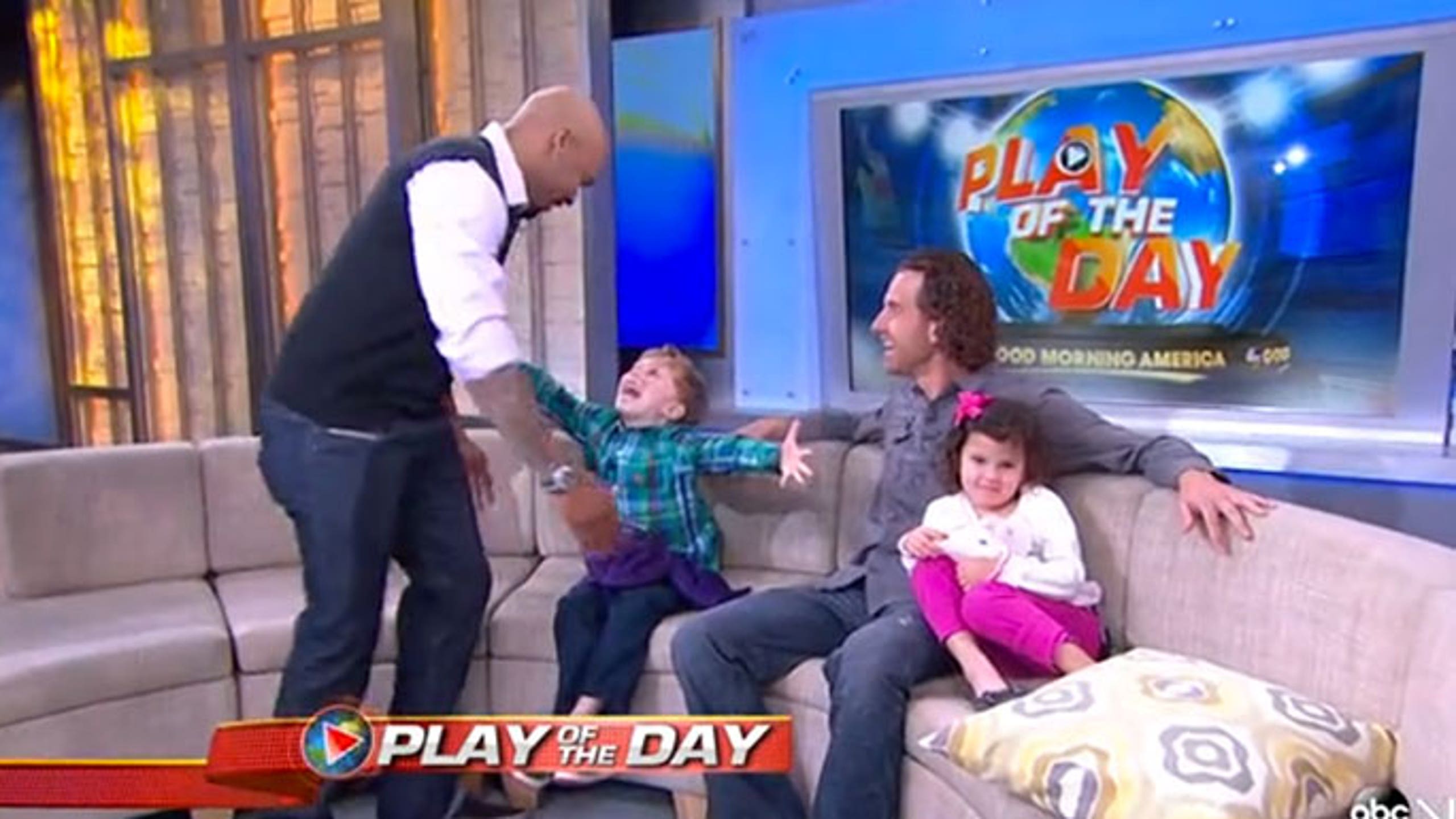 Steve Smith surprises young fan; young fan has awesome reaction
BY Jimmy Traina • March 20, 2014
Last week, a video went viral showing a young fan named Gavin having a meltodwn over Steve Smith leaving the Panthers to sign with the Ravens.
Smith then used Twitter to get help finding the young boy and his family.
Social media came through, and Smith vowed to do his part to cheer up the youngster.
That took place Thursday morning when Smith surprised a thrilled Gavin on "Good Morning America."
---