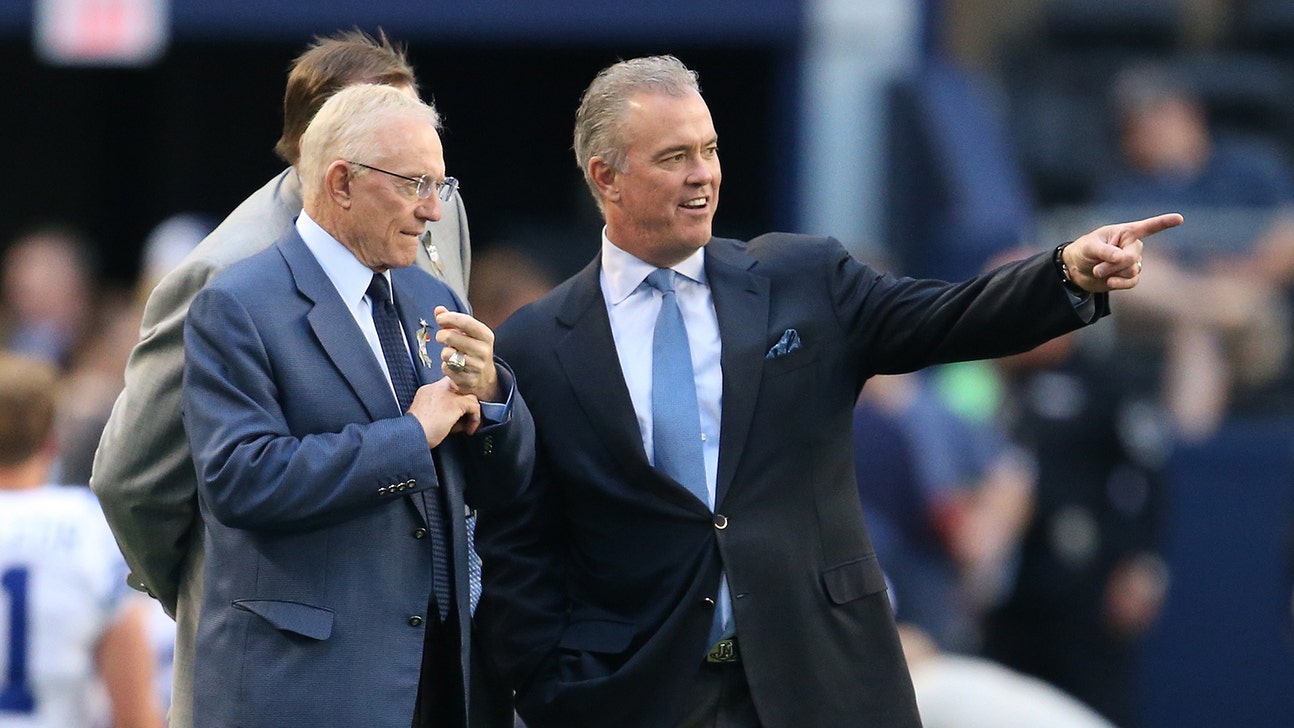 Stephen Jones: Jerry Jones still heavily involved in Cowboys' personnel decisions
Published
Mar. 21, 2014 11:42 p.m. ET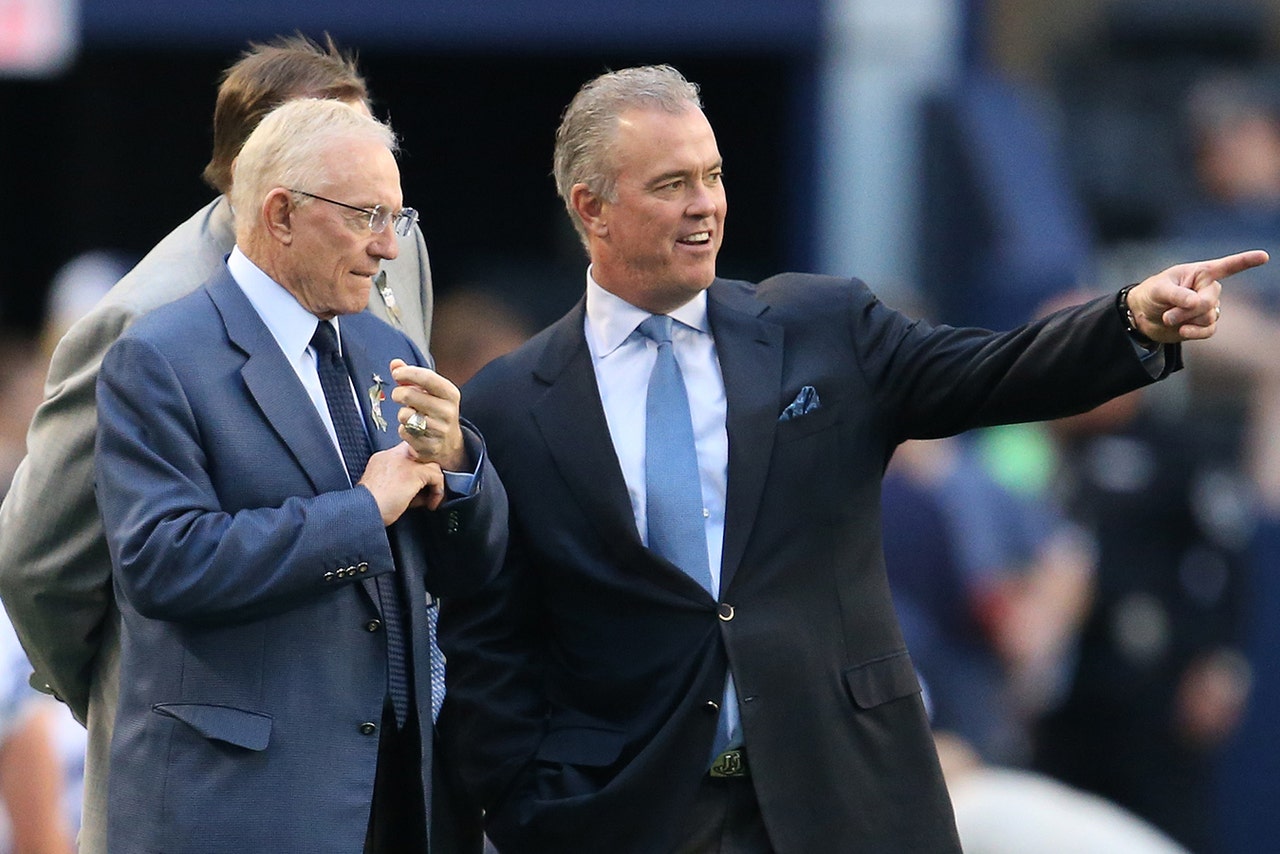 Pump the brakes on the idea that Dallas Cowboys owner and general manager Jerry Jones is allowing his son, executive vice president Stephen Jones, to call most of the shots at Valley Ranch.
The Cowboys signed free agent defensive tackle Henry Melton on Wednesday. On Thursday, Melton said he didn't interact with Jerry while visiting with the Cowboys. Melton said Stephen was the point man while Jerry was away on a business trip.
Friday afternoon, Stephen tried clarifying what Melton was talking about, saying he and his father work closely together with head coach Jason Garrett and director of player personnel Will McClay on all personnel decisions.
"Jerry had a business function that he just couldn't miss," Stephen said on 105.3 The Fan [KRLD-FM].
Stephen also discussed signing Melton, a 2012 Pro Bowler considered to be a perfect fit as the three-technique defensive tackle in the Cowboys' 4-3 scheme. Jason Hatcher, who signed with Washington last week, played the three-technique last season, earning his first trip to the Pro Bowl while leading the Cowboys with 11 sacks.
"We've had a rough run there in our defensive front," Stephen said. "Obviously a very agonizing decision with DeMarcus [Ware], then we had to let Hatcher go down the road. Obviously with injuries and the tough situations with [Jeremiah] Ratliff and [Anthony] Spencer, we were certainly needing to try to do something in free agency to help us out. As it turns out, I think we've done something with the signing of Henry Melton that really helped our football team."
Stephen likes the fit largely because Melton has had prior success with Cowboys defensive coordinator Rod Marinelli. The two worked together in Chicago from 2010-2012.
Stephen said he expects Melton to be "highly motivated" by a deal structured in a way that the Cowboys can release him after only one season.
"He knows that if he doesn't play well, then he's got an uphill battle," Stephen said. "We're really pleased. We think it solidifies there that most important position for Rod, which is the under tackle.
"Obviously we'll be looking in the draft as well to help us out, but [signing Melton] goes a long way toward helping us out."
Follow Jon Machota on Twitter: @jonmachota
---