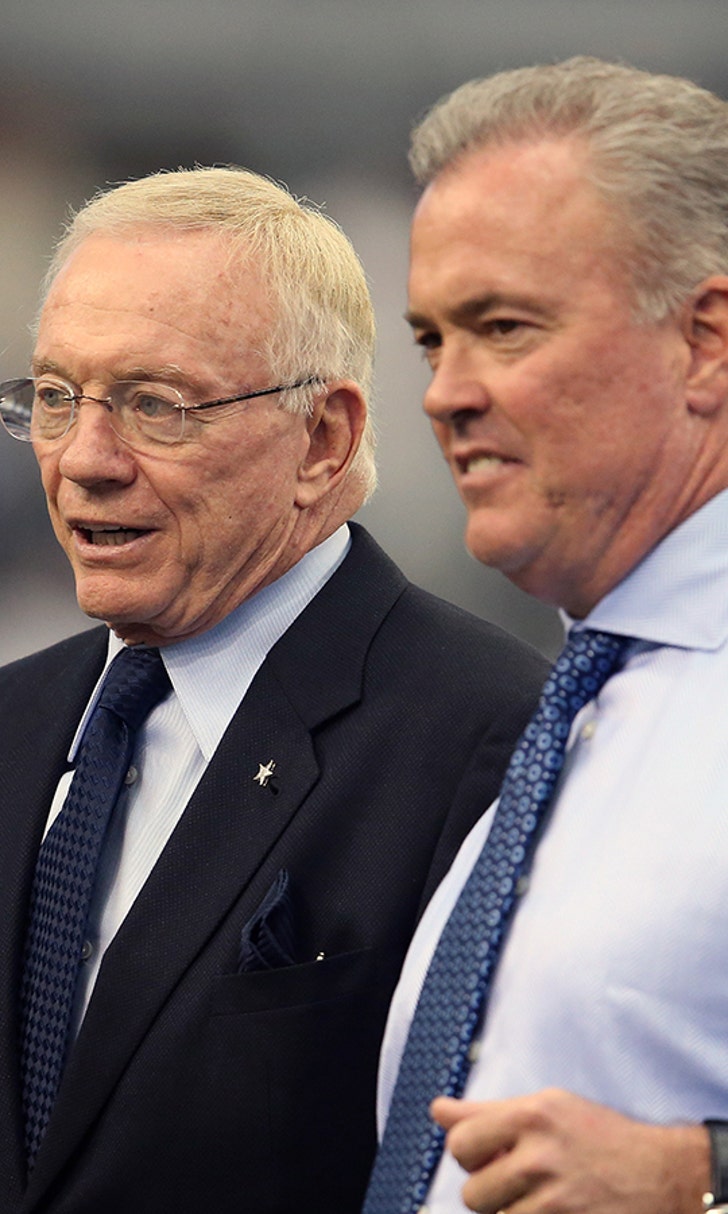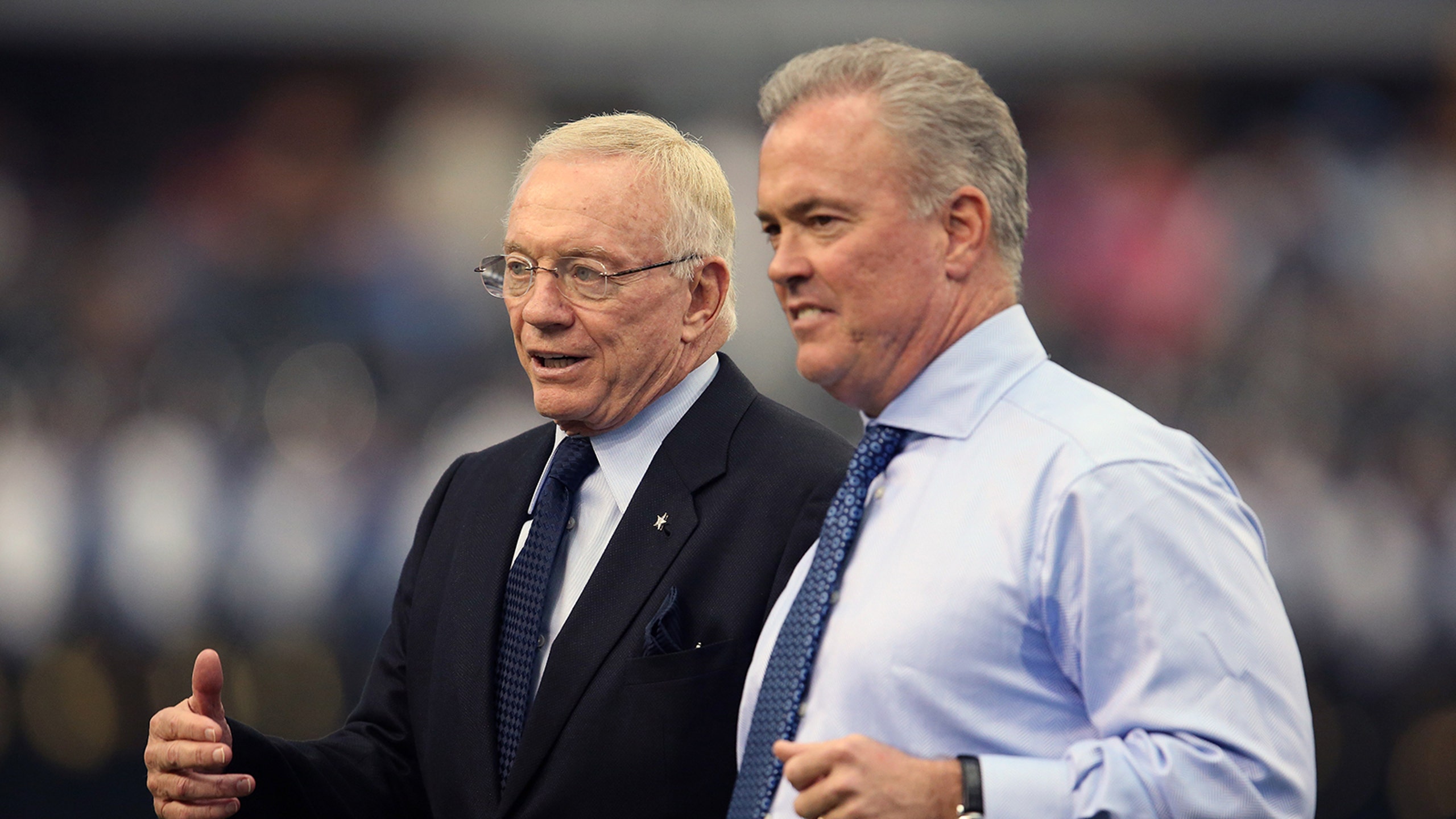 Stephen Jones: Cap space not a huge issue for Cowboys
BY foxsports • February 24, 2014
It's not a secret that the Dallas Cowboys won't be much of a player in free agency. Cowboys executive vice president Stephen Jones has a lot of work to do in the upcoming months to get the franchise's cap in order.
Jones was in Indianapolis for the scouting combine along with several other Cowboys staff members this weekend, looking over prospects that will likely be Dallas' best option for improving the talent level on the roster.
"At the end of the day, all 32 teams are figuring out that this is how you build a football team, through the draft," Jones said Sunday on SiriusXM NFL Radio. "It's obviously well documented of our cap issues. In our mind, they're not huge issues. They're ones that we'll deal with and we'll certainly digest and get through at the end of the day."
The Super Bowl champion Seattle Seahawks are one of the league's best examples of how to build a team predominately through the draft. Jones is hoping the Cowboys can do the same.
Jones noted that the team's scouting department and coaching staff were not only focused on players they can draft in May but also ones that will go undrafted and can be signed as free agents.
"There's always some really good players left after the draft is said and done, and we're really focusing on that," Jones said.
He added: "The only thing the cap issues do with us is we can't be big players in free agency, and I think history will tell you that being a big player in free agency is overrated and usually detrimental to the growth of a franchise, because a lot of these guys are leaving their other team for a reason.
"It's usually because [those teams] don't want to pay them and usually that's for a reason."
Follow Jon Machota on Twitter: @jonmachota
---