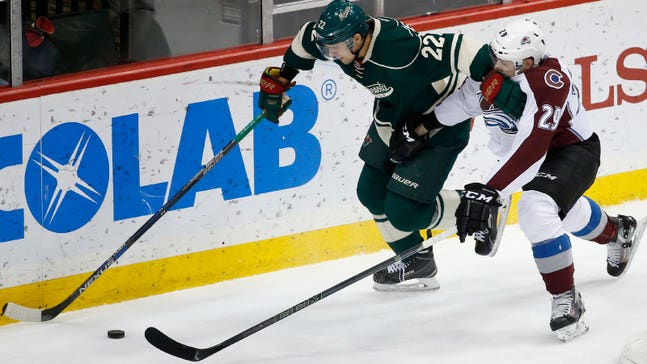 StaTuesday: Playoff race heating up between Wild, Avalanche
Published
Mar. 22, 2016 1:45 p.m. EDT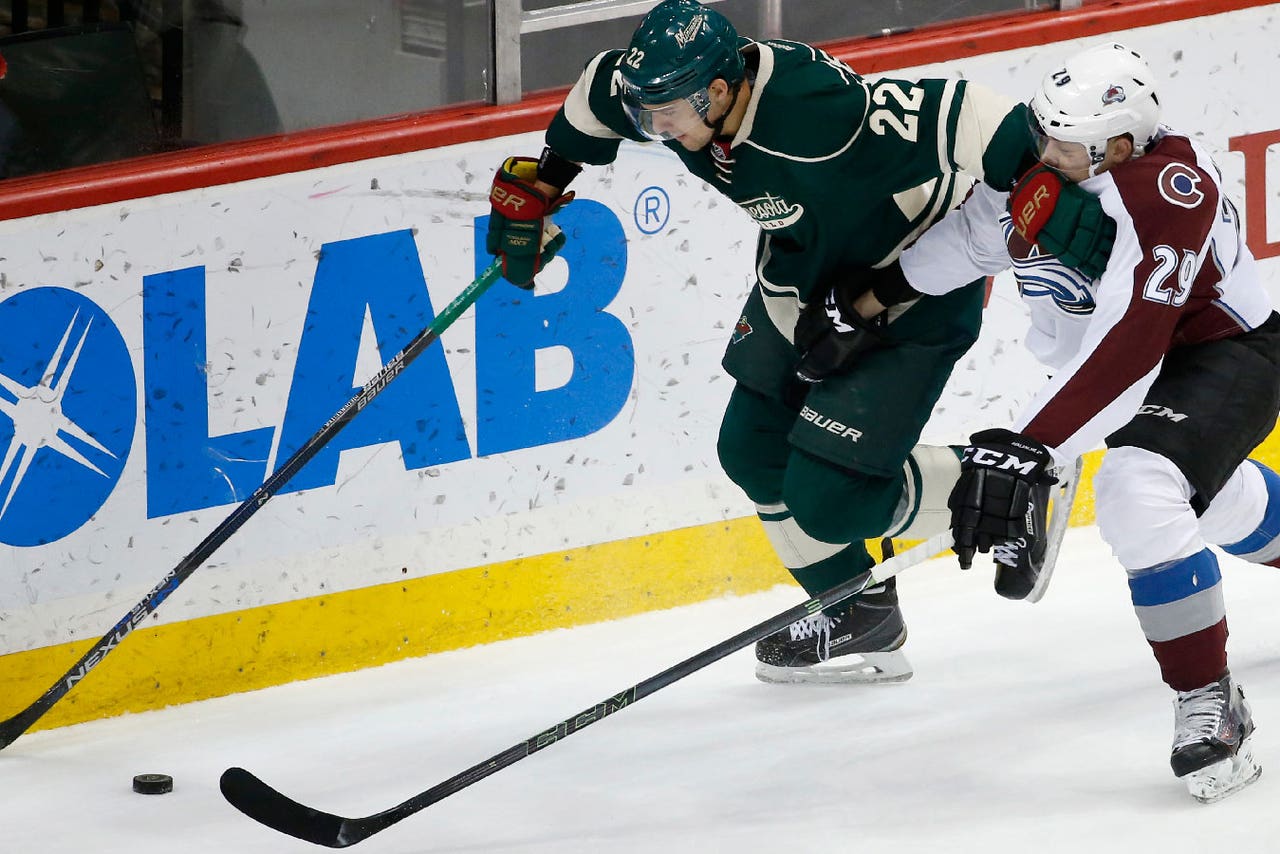 Well, here we are; 73 games down, nine to go.
The Minnesota Wild vs. the Colorado Avalanche for the final Western Conference playoff spot.
With no games in hand to worry about on either side and a practically insurmountable 10-point deficit standing between the Arizona Coyotes and a wild card spot, this is very much a two-horse race.
And, for the moment at least, Patrick Roy's horse has the slight edge.
The Avalanche lead the Wild by one point, a margin that could very well mean the difference between a playoff spot and (optimistically; the forecast is calling for lots of snow) a tee time.
To recap, here are the Western Conference wild-card standings as of March 22:
It seems safe to eliminate the Coyotes, who would have made for a fun underdog story at one point, but are well outside of striking distance at this stage. Similarly, it would take a pretty seismic collapse on the part of the Predators for someone to catch them.
So, Minnesota or Colorado; with just a handful of games remaining on the schedule, who has the edge?
That sort of depends on where you look.
Practically speaking, the Avalanche have a few things working in their favor apart from that one-point advantage.
In the event that the two teams finish with the same number of points the first tiebreaker becomes the number of games that each team has won in regulation or overtime (ROW on the chart).
Advantage, Avalanche.
However, if the Wild manage to close the gap yet still end up tied with the Avalanche in the points race, we go to head-to-head record, where Minnesota has a clear advantage after beating Colorado three times in four meetings this season.
Advantage, Wild.
However, the Wild will have plenty of opportunities to pull ahead and avoid any sort of tiebreaker scenario over the next few weeks, thanks to a slightly more favorable schedule.
Minnesota faces teams with winning percentages that rank in the bottom half of the league in five of their remaining nine games, while the Avalanche do so just twice.
Both teams face a pair of top teams down the stretch, while the Wild have five home games remaining to Colorado's four.
Minnesota Wild schedule ROS
Cumulative winning percentage: .5469
Colorado Avalanche schedule ROS
Cumulative winning percentage: .6219
---
---