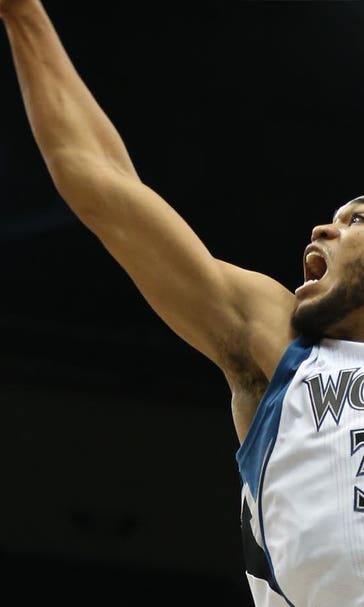 StaTuesday: Comparing Wolves' Towns to other centers taken No. 1 overall
November 3, 2015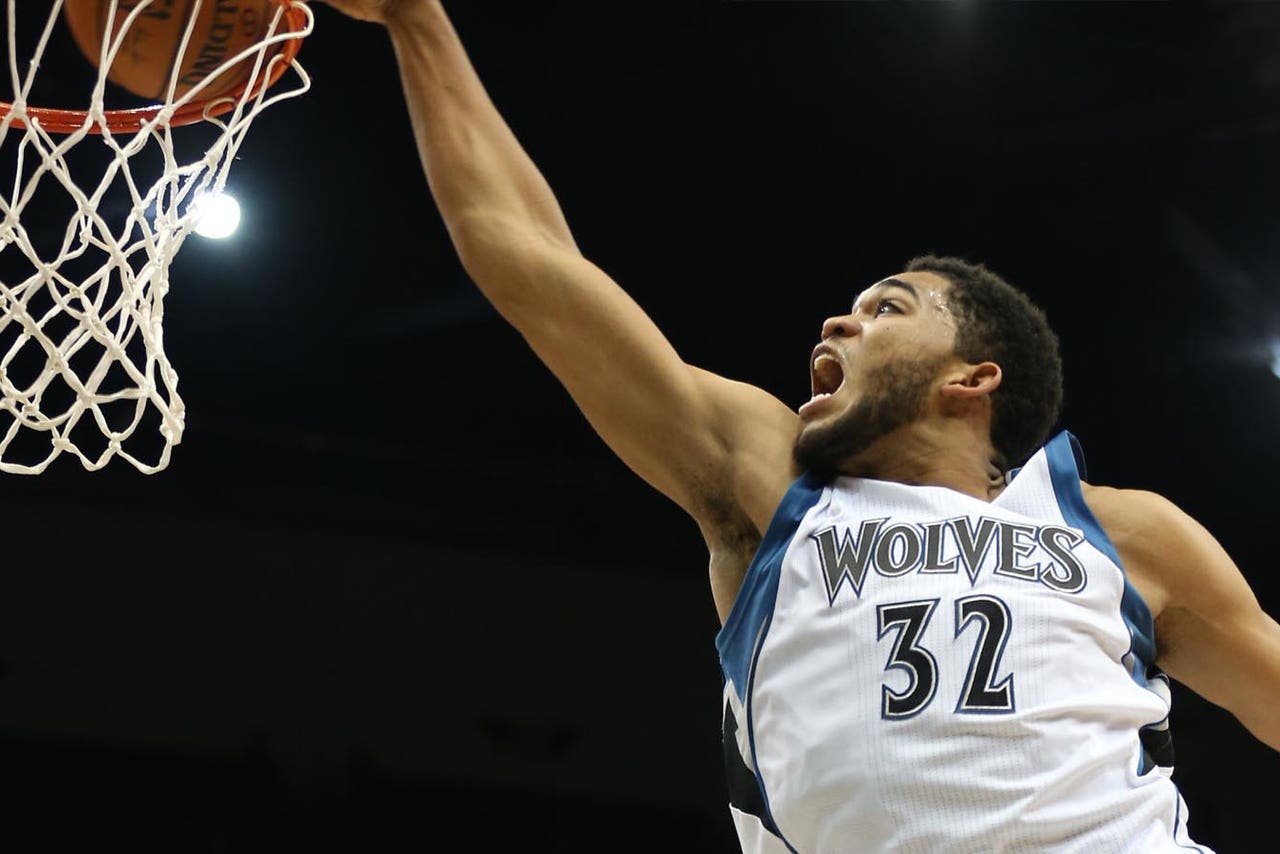 The Minnesota Timberwolves are only three games into the NBA season, but the team and its fans have to like what they've seen already from first-round pick Karl-Anthony Towns.
Towns began the season by becoming the youngest player to open a career with back-to-back double-doubles. Despite a less-than-stellar home debut, Towns is still averaging 17.7 points, 10.3 rebounds and 2.7 blocks per game, while shooting 57.9 percent from the field, in 30.7 minutes.
Not bad for a guy who averaged 10.3 points and 6.7 rebounds per game in single year at Kentucky in which he played just 21.1 minutes per game.
Should we be surprised? Since the NBA-ABA merger in 1977, there have been 19 other centers taken with the No. 1 overall pick. Of those, seven averaged a double-double in their rookie season, but none shot better than 56.4 percent from the field (the injury-prone Greg Oden, no less). Eight of those big men actually shot under 50 percent in their debut season.
How does Towns -- albeit in a very small sample size -- compare with these other No. 1-picked centers? Here's the complete list, along with averages for minutes, points, rebounds and blocks per game. The number in parentheses is the year the player was drafted:
| Player |  MIN/G  |  PTS/G  |  REB/G  |  BLK/G  |  FG%  |
| --- | --- | --- | --- | --- | --- |
| Anthony Davis (2012) | 28.8 | 13.5 | 8.2 | 1.8 | 51.6 |
| Blake Griffin (2009) | 38.0 | 22.5 | 12.1 | 0.5 | 50.6 |
| Greg Oden (2007) | 21.5 | 8.9 | 7.0 | 1.1 | 56.4 |
| Andrew Bogut (2005) | 28.6 | 9.4 | 7.0 | 0.8 | 53.3 |
| Dwight Howard (2004) | 32.6 | 12.0 | 10.0 | 1.7 | 52.0 |
| Yao Ming (2002) | 29.0 | 13.5 | 8.2 | 1.8 | 49.8 |
| Kenyon Martin (2000) | 33.4 | 12.0 | 7.4 | 1.7 | 44.5 |
| Michael Olowokandi (1998) | 28.4 | 8.9 | 7.9 | 1.2 | 43.1 |
| Tim Duncan (1997) | 39.1 | 21.1 | 11.9 | 2.5 | 54.9 |
| Shaquille O'Neal (1992) | 37.9 | 23.4 | 13.9 | 3.5 | 56.2 |
| Pervis Ellison (1989) | 25.5 | 8.0 | 5.8 | 1.7 | 44.2 |
| David Robinson (1987) | 36.6 | 24.3 | 12.0 | 3.9 | 53.1 |
| Brad Daugherty (1986) | 53.8 | 15.7 | 8.1 | 0.8 | 53.8 |
| Patrick Ewing (1985) | 35.4 | 20.0 | 9.0 | 2.1 | 47.4 |
| Hakeem Olajuwon (1984) | 35.5 | 20.6 | 11.9 | 2.7 | 53.8 |
| Ralph Sampson (1983) | 32.8 | 21.0 | 11.1 | 2.4 | 52.3 |
| Joe Barry Carroll (1980) | 35.6 | 18.9 | 9.3 | 1.5 | 49.1 |
| Mychal Thompson (1978) | 29.4 | 14.7 | 8.3 | 1.8 | 49.0 |
| Kent Benson (1977) | 18.7 | 7.7 | 4.3 | 0.8 | 46.5 |
Follow Dave Heller on Twitter
---
---