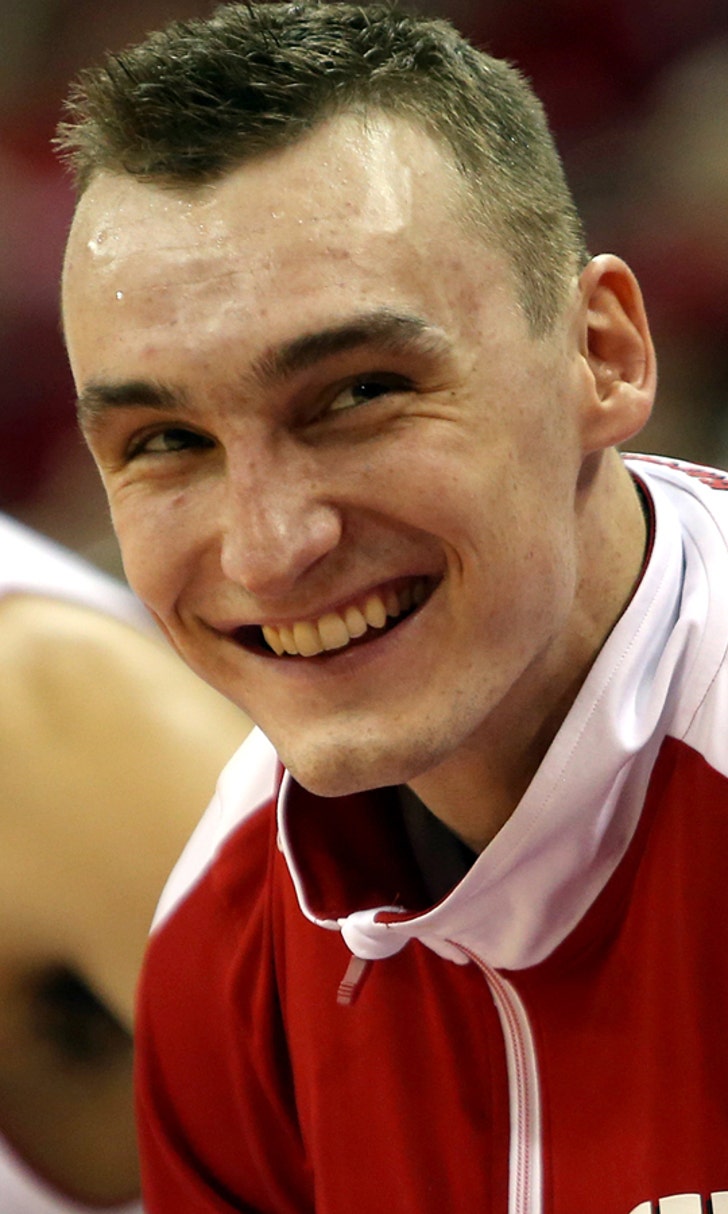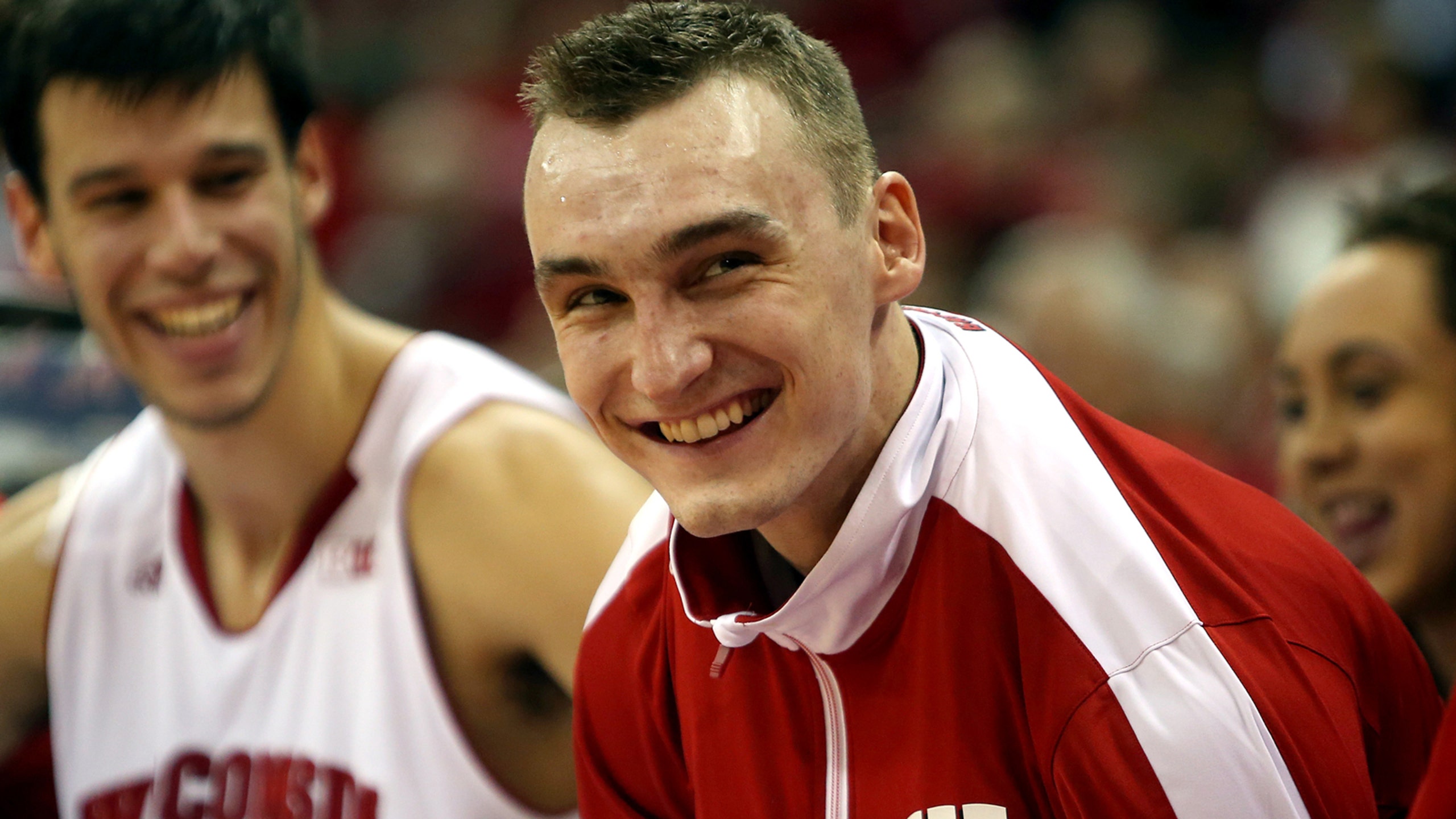 Statement sent: Judging by his play Saturday, Badgers' Dekker feeling fine
BY foxsports • December 13, 2014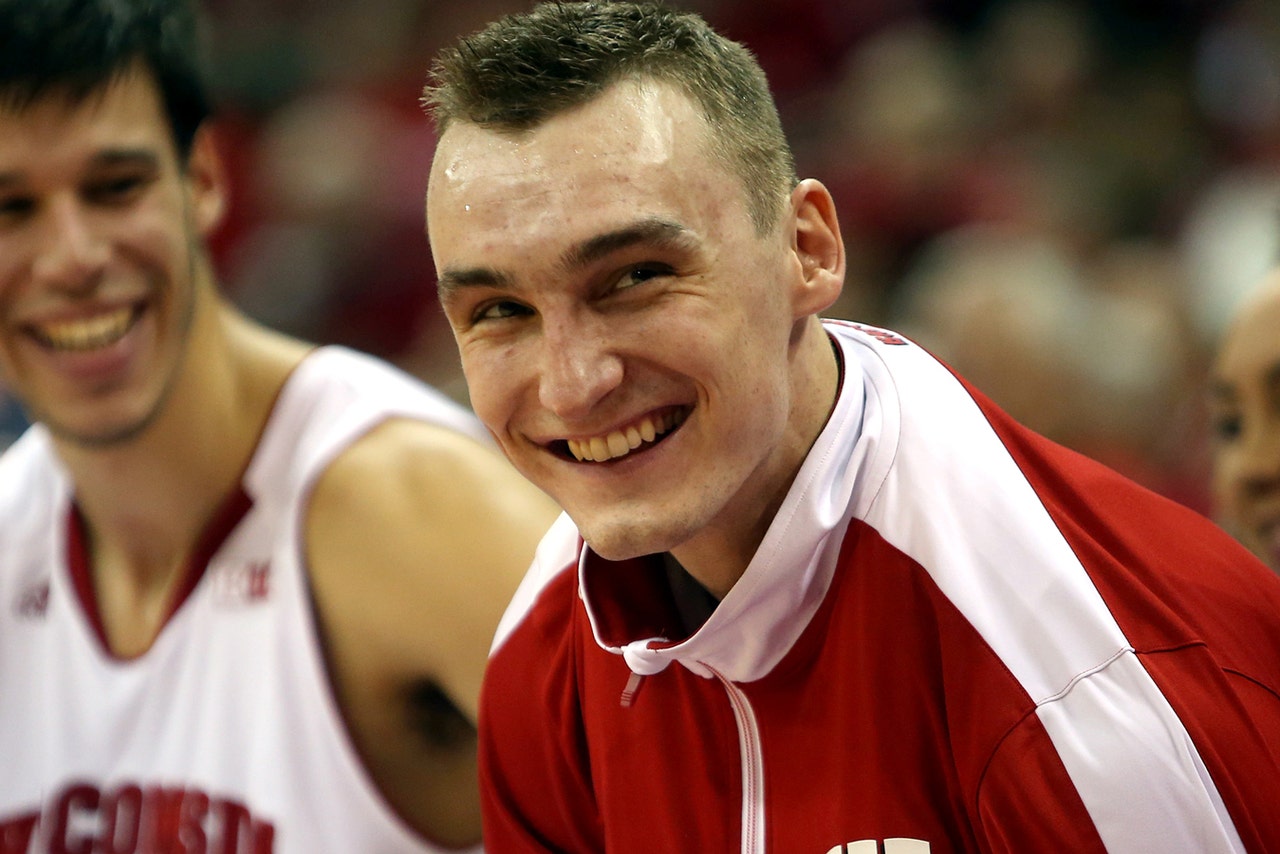 MADISON, WIS. -- After practice earlier this week, Badgers forward Sam Dekker said he really didn't want to keep talking about his sprained ankle and how the injury was affecting his play.
Since then, Dekker's let his game do the talking, and it has spoken volumes about how he's feeling.
Dekker, who scored a game-high 17 points, led No. 5 Wisconsin (10-1) to an 86-43 win over woefully overmatched Nicholls State (1-5) at the Kohl Center on Saturday afternoon. It was his second consecutive strong outing after a couple of underwhelming performances that prompted questions about his health.
On Monday, Dekker was asked about his injured ankle after scoring a combined seven points in his previous two games, and the junior, projected by some as a potential first-round NBA Draft pick, responded curtly: "Everything's good right now. That's all I really should say about that."
He went on to talk in more detail about the injury, but it was clear Dekker was aware of the concern that the hampered ankle was hindering his play.
But in his next game, on Wednesday against Wisconsin-Milwaukee, Dekker scored 17 points on 7-of-10 shooting and added five rebounds. And on Saturday, he came out confidently, establishing himself as a dominant playmaker from the tip-off.
Before the first media timeout four minutes into the game, Dekker had scored four points, assisted on another basket, grabbed two offensive rebounds and blocked a shot. By the end of the first half, Dekker had game highs of 13 points, five rebounds, three assists and two blocks. He was attacking the basket, finishing strong at the rim and had converted his only 3-point attempt. He looked bouncy. He looked strong. Most important, he looked like himself.
"That's my game," Dekker said afterward. "I like playing aggressive and making things happen. It's what our team expects out of me, it's what the coaches expect out of me and it's what I expect out of myself."
Indeed, it was the kind of performance the Badgers and their fans had been expecting from the Sheboygan, Wis., star in this season of lofty team ambitions. Dekker averaged 12.4 points and 6.1 rebounds last season and his athleticism made fans -- and pro scouts -- salivate over his potential. Then he put on a standout display at the LeBron James Skills Academy in Las Vegas over the summer, being called by some the best player at the showcase.
But a sprained ankle suffered in practice on Oct. 24 hobbled the hype. Though he scored in double figures in five of the Badgers' first seven games, including 17 against Georgetown in the Battle 4 Atlantis tournament semifinals, Dekker looked far from 100-percent healthy. Last week, against Duke and Marquette, he shot a combined 3 of 10 and appeared hesitant and reluctant to drive.
But facing the Colonels on Saturday, Dekker was unrelentingly assertive. He scored on five lay-ups and missed two more, showing a commitment to taking the ball to the rim.
"I'm just going to play my game when I get out there, and it's good to be feeling pretty good," Dekker said.
Badgers head coach Bo Ryan said afterward he took note of Dekker's forceful start to the contest.
"He took advantage of his opportunities," Ryan said. "He was real aware of his angles and the way he shot the ball, he was ready to go."
Dekker had a milder second half, scoring just four more points without adding to his rebound, assist or block totals. But Nicholls State head coach J.P. Piper was nonetheless impressed, especially with the way Dekker and 6-foot-8 forward Nigel Hayes, who finished with 12 points on 5-of-5 shooting, were able to put the ball on the floor and drive and then step out and hit 3-pointers.
"Fully understood what we were tangling with," Piper said. "It creates matchup nightmares. It's pick your poison. We talked about making them score over a hand and contesting everything, but that really didn't faze them at all.
"(The Badgers) are as good as advertised in my opinion. We watched a lot of tape and everything that we thought would be a problem for us was, in fact, a problem for us. They're a highly skilled group of guys that shoots the ball really well and plays stingy defense. . . . A team that we expect to be in the Final Four, I saw nothing today that would make us think otherwise."
Having now put together two consecutive strong outings, Dekker looks as healthy as he has all season. Relaxed in front of the media after the rout on Saturday, he was again irked by queries about his injury, but this time was good-naturedly sarcastic in his response.
"Haven't gotten that question in the past few weeks," Dekker said with a laugh when asked how his ankle was feeling. "It's getting better; it's the best it's been in a while. It's just nice to be practicing again with the guys and staying fresh. Mentally, getting back into it was big for me."
Follow James Carlton on Twitter
---