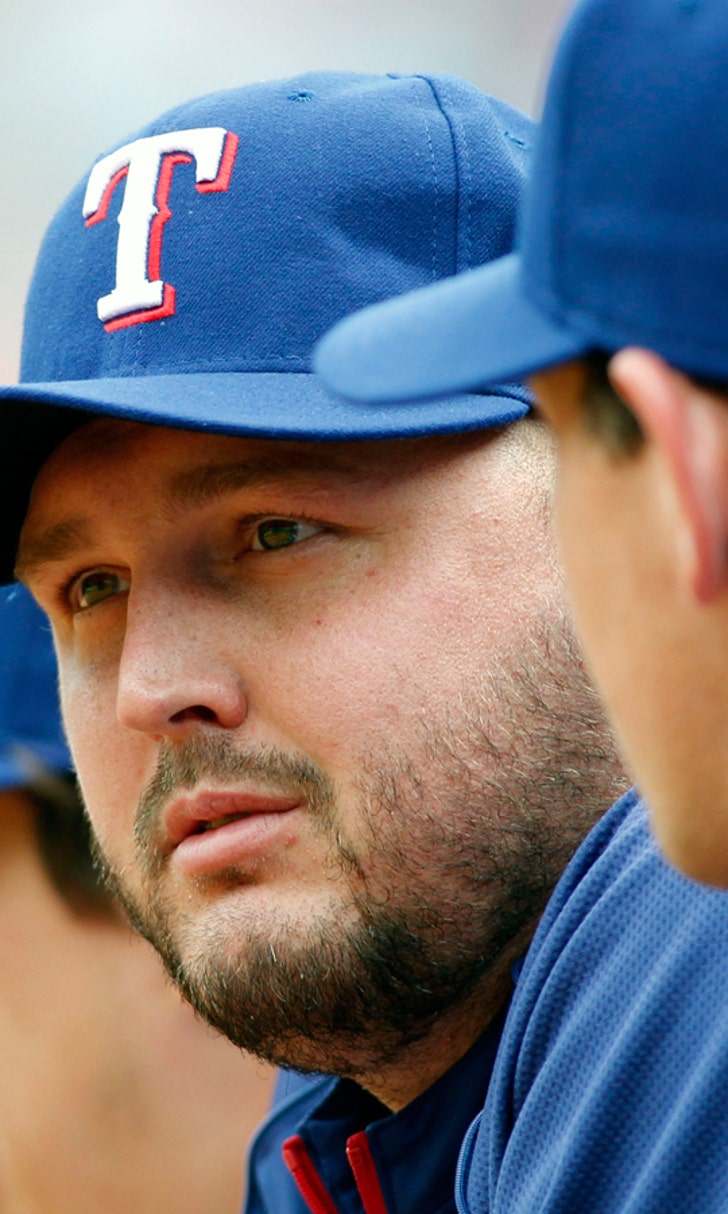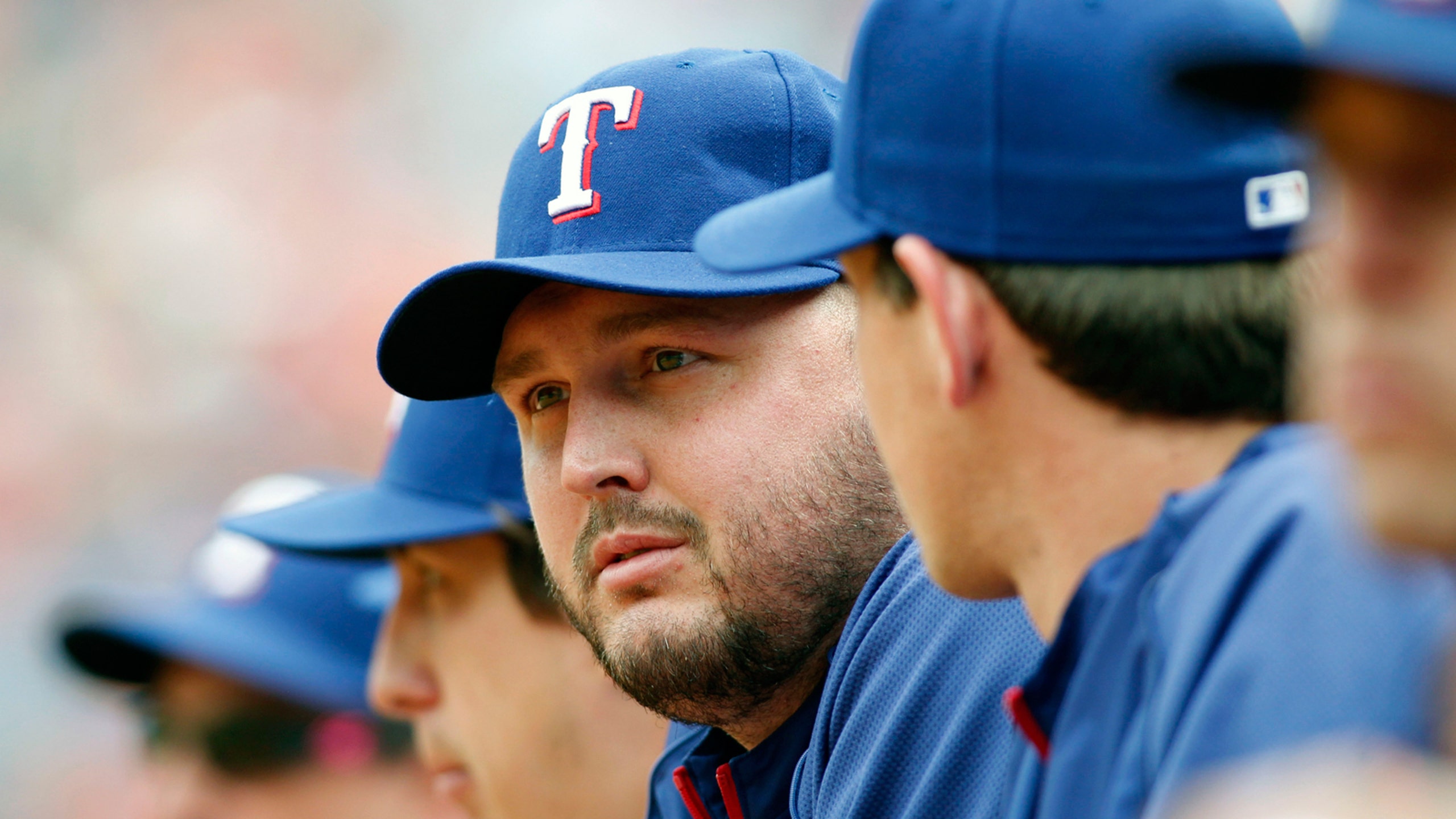 Starting candidates eager to fill void in Rangers rotation
BY foxsports • January 21, 2014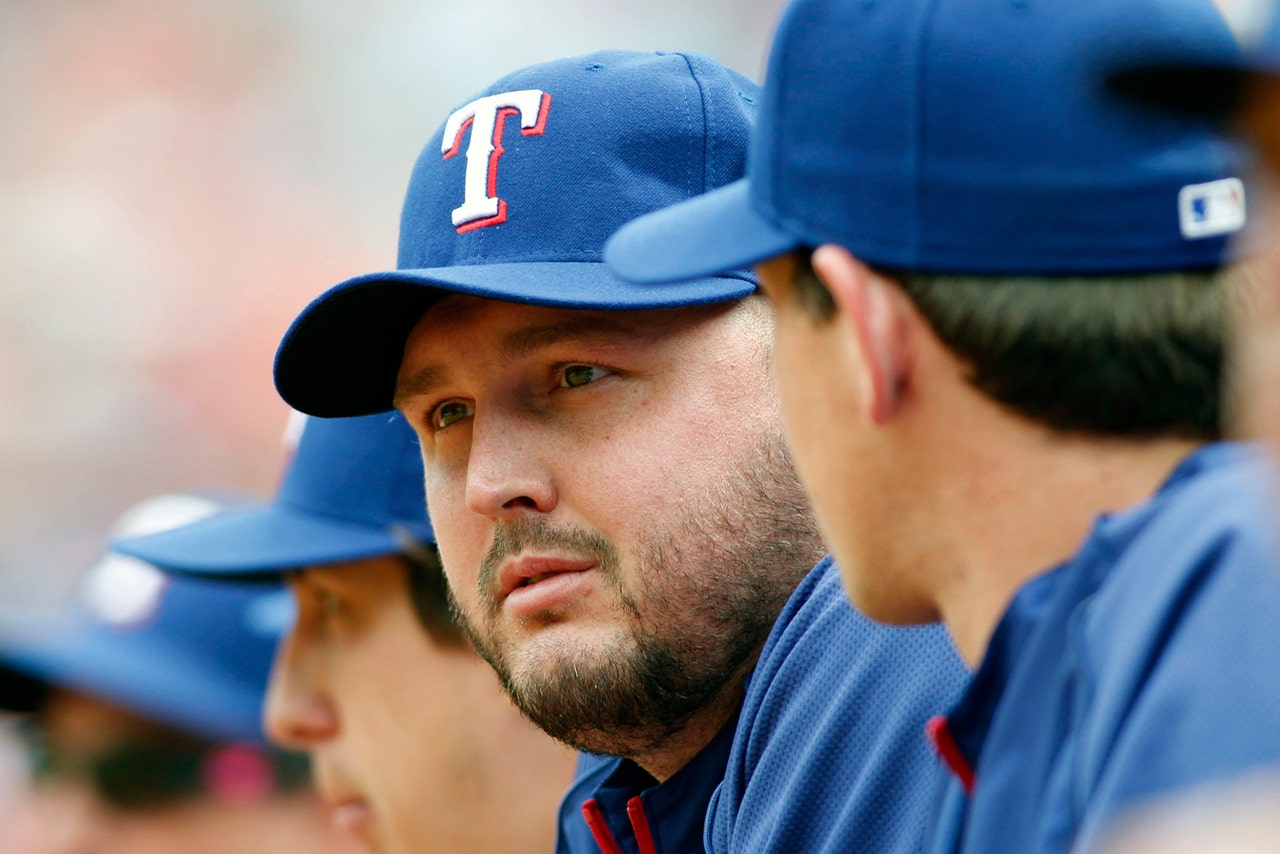 ARLINGTON, Texas -- The Derek Holland knee injury has put a damper on what on paper at least has been a good offseason for the Texas Rangers.
But on Tuesday there was good starting pitching news coming from the team's winter camp at Rangers Ballpark.
Left-hander Matt Harrison, who had two back surgeries last year, felt fine after throwing 35-pitch bullpen session Monday. Right-hander Nick Tepesch also looked sharp during his throwing session and believes he could fill a void in the starting role. And while longshot rotation member Colby Lewis isn't in Arlington, pitching coach Mike Maddux liked what he saw on a video clip Lewis sent him from a throwing session in California.
"I think part of what this week's about is getting our arms around some of our internal candidates, both short term and long term," said general manager Jon Daniels. "We're not really pursuing top of the market guys. But I think as some of those guys sign I'm hoping we'll see it (the free-agent market) thaw out a little bit."
The Rangers might not need to go that route if they can get help from within. Yu Darvish and Martin Perez are the only two starters who went injury free with the Rangers last season. The Rangers are hoping from healthy seasons from both Harrison and Alexi Ogando, who was on the disabled list three times last season.
The Rangers could also find someone out of the bullpen for help with Robbie Ross and Tanner Scheppers going to spring training as starters.
"If you look at our guys who finished the year with us it was Yu Darvish and Martin Perez and really that's about it when you take Holland out of the equation," pitching coach Mike Maddux said. "We'd like to have some of these guys step up. Some of the guys that are healthy we need to continue for them to be healthy and some of the guys that were not we were love for them to regain their health. We really need those diamonds in the rough to step up and fill the void that we have."
Getting Harrison back to his All-Star form of 2012 would be a huge lift as he made just two starts last season before back woes led to a pair of surgeries.
Harrison, who has lost 30 pounds to try and take some of the strain off his back, threw his bullpen at about 80 percent Monday. While he wasn't as sharp as he'd liked to have been with J.P. Arencibia catching, his back held up fine.
"Every day it's getting a little better," said Harrison. "It's just a matter of getting my repetition back in place and getting my arm ready for spring training. I'm eager to get back out there. Hopefully everything's 100 percent and I can get going and be ready to start the season."
Patience will be a key for Harrison. While the Rangers want him back, they have to have him back healthy first. Replacing Holland, who will likely be out until the All-Star break, is tough enough. Having to replace Harrison again could be devastating blow to a team with high hopes in 2014.
Harrison realizes that too.
"I've got to understand I'm coming back from injuries and I've got to do it the right way," said Harrison, who was an 18-game winner in 2012. "It takes 12 guys. We've definitely got some question marks going into spring about who's going to fill those spots. It's unfortunate what happened to Derek. Hopefully we get him back as soon as possible. We've got a bunch of guys."
Tepesch is one of those guys who could fill the Holland rotation spot.
He won four games as rookie for the Rangers but also spent nearly two months on the disabled list with right elbow inflammation.
Tepesch made 17 starts for Texas last year and was good early in games, with a 1.63 ERA in the first three innings. But after that, his ERA ballooned to 8.31.
He believes his time in the majors last year has helped him mature and he expects to be more consistent if he gets a starting chance this season.
"It's definitely unfortunate what happen to Derek and I hope he gets better as soon as possible," Tepesch said. "On my end it's not really changing anything on how I'm going to approach anything. My goal is to go to spring training and try to win a job. It's just being consistent with my pitches and go out there each time I go out and take the mound in spring training. I look at everything as an opportunity."
Bigger than the mystery of when Holland returns is what if anything the Rangers will get out of Lewis.
He won 30 games in the regular season for Texas from 2010-2012 but hasn't pitched in the majors since July 18, 2012. Since then he's had surgery to repair a torn right flexor tendon and had right hip resurfacing surgery last August.
There's no other player in the majors who's gone through the type of surgery that Lewis has. But Maddux said he looked free and easy in the video clip he received. Lewis will go to camp as a non-roster invitee but Maddux is cautiously optimistic.
"Great things from Colby," Maddux said. "Of course he's going to be on a little different program (in spring training) because the surgery and the procedure he had nobody else has had it. We're going to have to listen to him and really get with the medical team. We're in unchartered waters right now but if anybody's going to find their way to shore it's Colby Lewis."
---