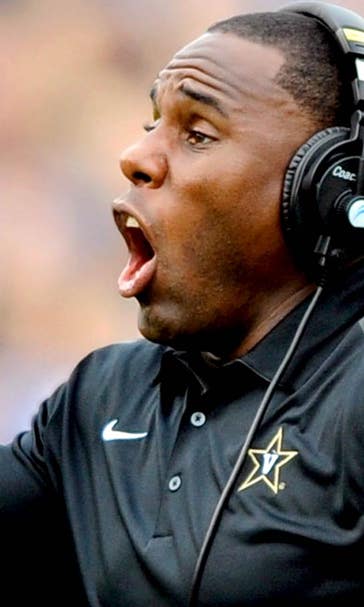 Starting 11: The Big Ten Dies Edition
September 8, 2014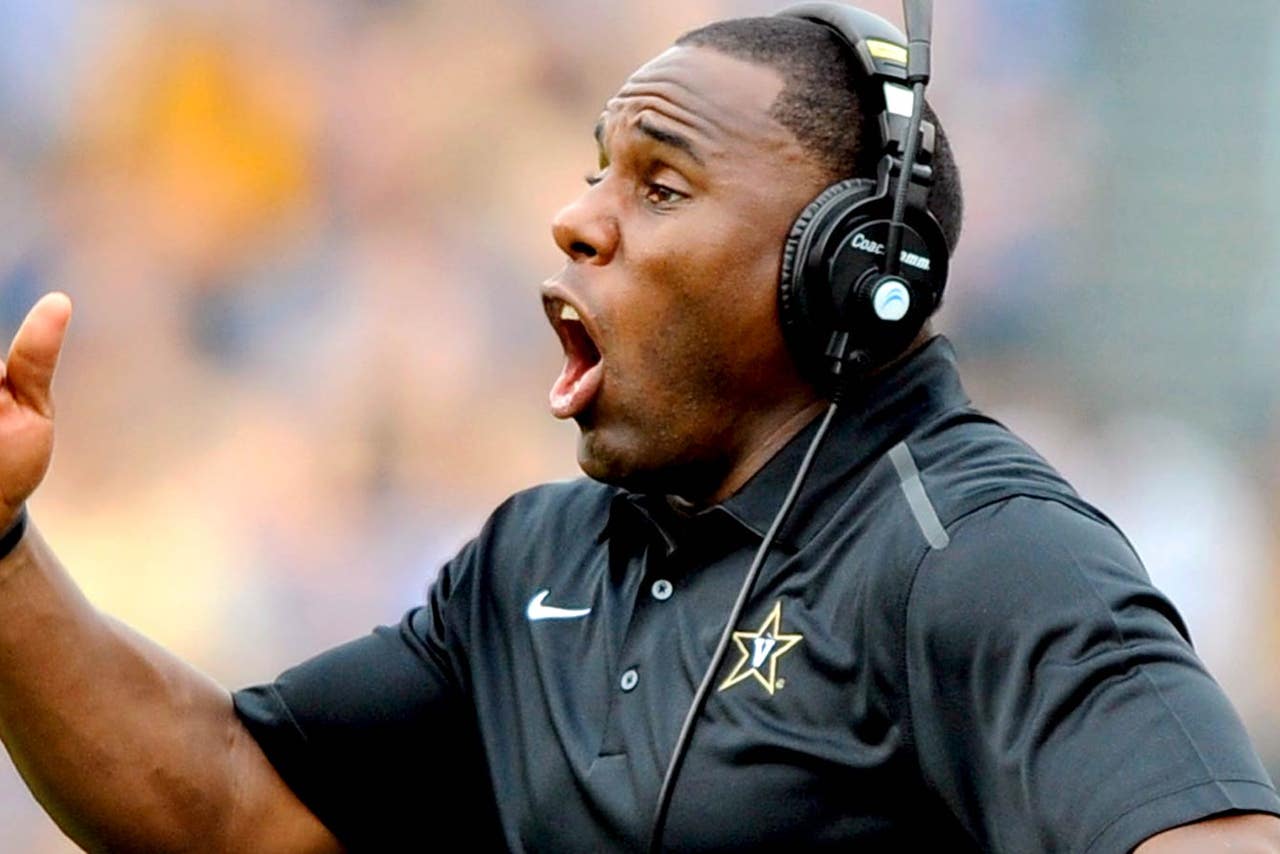 We've finished two weeks of the college football season and the Big Ten has effectively knocked itself out of playoff contention. That's an incredible level of futility, even for the Big Ten. As R.J. Bell of pregame.com pointed out, the Big Ten went 2-11 against the spread. The odds of that happening are roughly 1 in a 100. But the Big Ten teams lost against the spread by an average of two touchdowns more than the spread, that, according to Bell, is likely to happen only once ever 165 years. 
That's incredible. 
1. Oregon beat Michigan State, outlasting a physical team as many didn't believe was possible. 
Even if Michigan State runs the table from here, which I don't believe they will, did you know the Spartans only have one current top 25 team on their schedule? And that's #22 Ohio State. Did anyone who watched the Buckeye game against Virginia Tech think Ohio State deserves to be ranked at all?
That's why the Big Ten's collapse this weekend was so devastating. There are no out of conference scalps to make us believe that this conference is anything other than a collection of comparatively weak teams. As a result there's really nothing Michigan State can do from this point forward to convince us they are deserving of a spot in the playoff. 
2. Brady Hoke looks helpless as Michigan coach. 
Is it too early to start asking who the Wolverines want as their next coach? I've always thought Michigan and Tennessee were mirror images of one another, two top ten all-time winning programs with massive stadiums and strong fan support. Both have fallen on hard times after replacing iconic national title winning coaches, Lloyd Carr at Michigan and Phil Fulmer at Tennessee.
Rich Rodriguez and Derek Dooley were almost twins, posting near identical records of 15-22 for Rich Rod and 15-21 for Dooley. But now Tennessee looks like its on great footing with Butch Jones. And while Hoke looked excellent in 2011, every year since then has gotten worse.
So who's next for Michigan? Would Les Miles finally leave LSU? 
3. Ohio State's J.T. Barrett is flat out awful.
Did you see his arm punt interceptions on Saturday night? Credit to Virginia Tech for the road win, but Ohio State looked like a team that could go 8-4 or 7-5 this year. Put it this way, what would the Buckeyes finish in the SEC West this year? Who are they beating with Barrett at quarterback? Maybe Arkansas? And I'm not even sure about that win. Especially not if Ohio State had to go on the road.
Worth noting, Urban Meyer is now 1-3 in his last four games and still has not beaten a top 15 team in three seasons at Ohio State. The only consolation for Meyer is that his team only has one top 25 team this season, at Michigan State on November 8th. So if Ohio State goes 8-4, that's probably like going 5-7 in the SEC.
Maybe Urban's going to decide he needs to spend some more time with his family soon?  
4. Vanderbilt might have the worst offense in the state of Tennessee, high school teams included. 
I apologize to everyone who I told to take Vandy +20 against Ole Miss. I simply didn't believe that Mason's team could be this bad. I was wrong. They are awful beyond belief. 
If you've ever questioned the value of a head coach and his staff, Vandy went from a top ten coach and staff in college football to a bottom ten coach and staff in college football. The result is stark. 
Vandy's in a tough spot here because Franklin erased the argument that no one could win at Vanderbilt. Whereas in past years Commodore fans might have been willing to accept awful on-field results, Franklin elevated expectations and eliminated excuses. Then Mason arrived on campus and talked about winning the SEC East. He even said that Vandy had equal or better defensive talent than Stanford. 
Uh...
Meanwhile, check out Penn State. There's a good chance the Nittany Lions are 5-0 when they travel to Michigan and I like their odds of knocking off Ohio State in Happy Valley. 
5. Here's my appearance fielding calls from Bama fans on Finebaum Friday.
Do yourself a favor and go listen to this if you haven't already. It will make your day.
Bama fans are, as always, spectacular. 
6. What's going on with UCLA and how did Stanford lose that game to USC?
I spend Saturday watching pretty much every college football game all day long. So this means I was still awake well after midnight when Memphis challenged UCLA. A week after the Bruins were atrocious on offense at Virginia they were atrocious on defense against Memphis. What can we make of the Bruins thus far? That they look like a pale approximation of a playoff team.
As for Stanford, wow, it wasn't just that USC won, it was that Stanford lost a game it should have won by double digits. Congrats to USC and Coach Sarkisian on an early signature road win over the two-time defending Pac 12 champs. Look at that USC schedule. The Trojans play Arizona State on October 4th. Win that game and USC should be favored in every game all the way until a closing duo of at UCLA and Notre Dame.  
7. Baylor and Oklahoma will have a playoff game on November 8th. 
That's because the Big 12 is essentially a one-game season, whoever wins the Baylor at Oklahoma game will win the conference. I do think, however, that Tennessee will play Oklahoma decent and that, early upset alert, Oklahoma at West Virginia is a potential land mine for the Sooners perfect season.
As for Baylor, the only game the Bears could lose is at Oklahoma. 
8. Florida scored more points against Eastern Michigan than it did in the final four games of the season last year.
Against Georgia, Vandy, Georgia Southern, and Florida State the Gators scored 58 points. Against Eastern Michigan the Gators scored 65. The most impressive aspect of the performance was actually the run game.  
Kentucky has looked pretty decent in the first two games of the year, but the Gators win big on Saturday. 
9. Taysom Hill owns Texas.
I could write about this game, but it's more entertaining for y'all to just watch this video. 
10. Speaking of videos here's Joek Klatt reading mean Tweets. 
If you've ever wondered what kinds of things people Tweet to you while you talk about football on television, here you go. 
11. SEC power ratings.
Again, we rank SEC teams based on what we've actually seen on the field as opposed to what we thought before the season began.
1. Georgia
2. Texas A&M
3. Auburn
4. LSU
5. Alabama
6. Ole Miss
7. Tennessee
8. Florida
9. Missouri
10. Kentucky
11. Mississippi State
12. South Carolina
13. Arkansas
14. Vanderbilt 
---