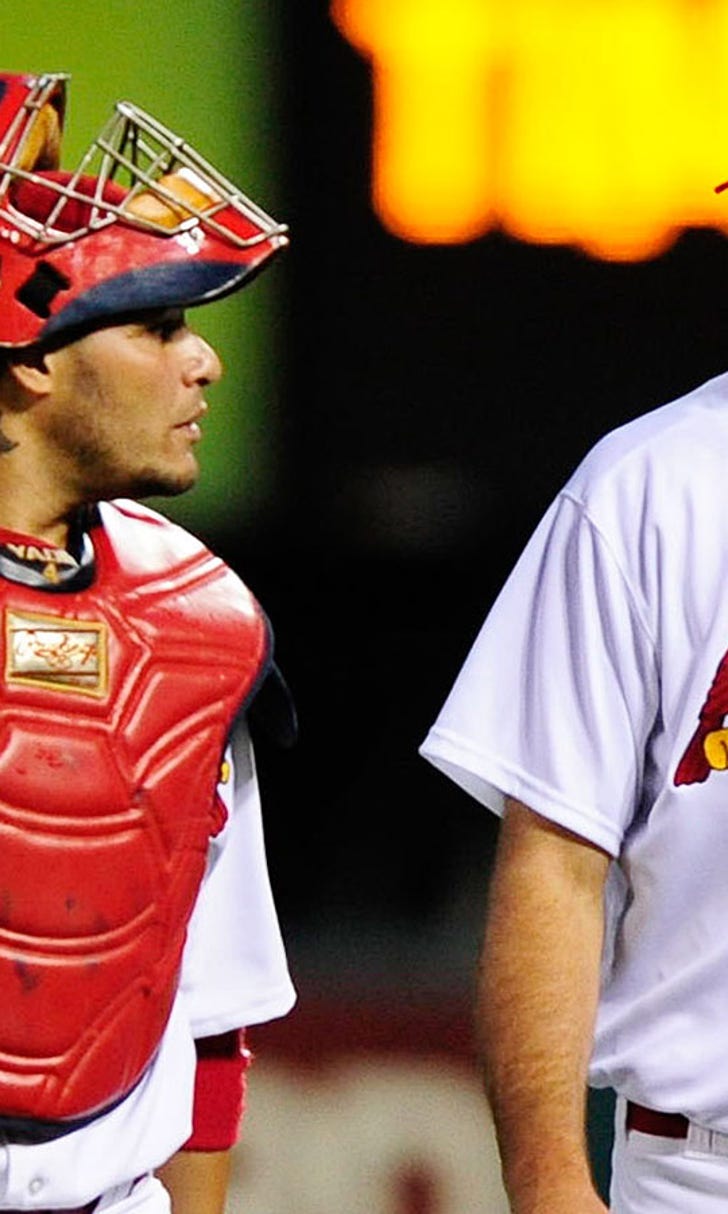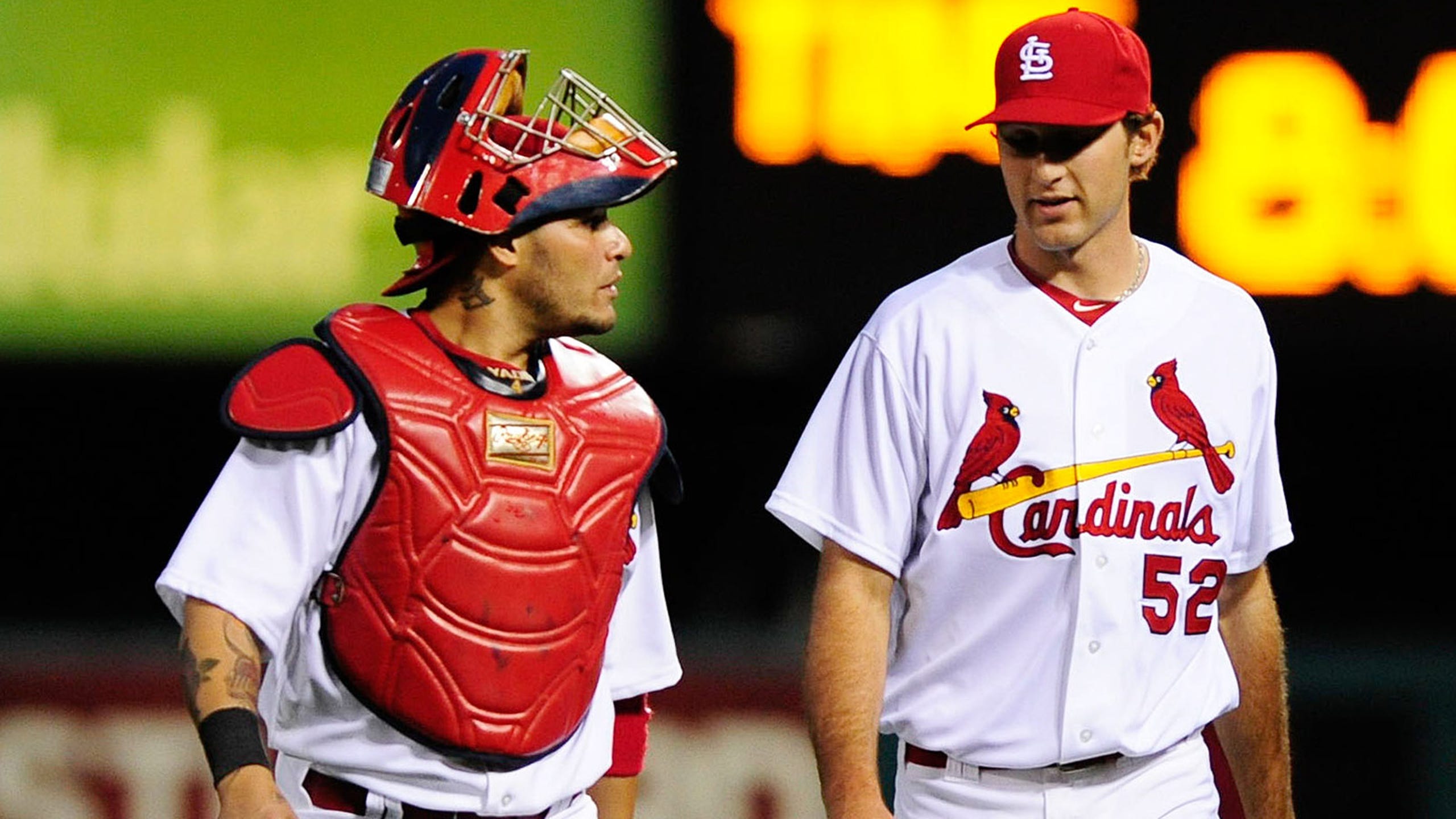 Stan McNeal picks out the perfect Christmas gifts for the Cardinals
BY foxsports • December 24, 2013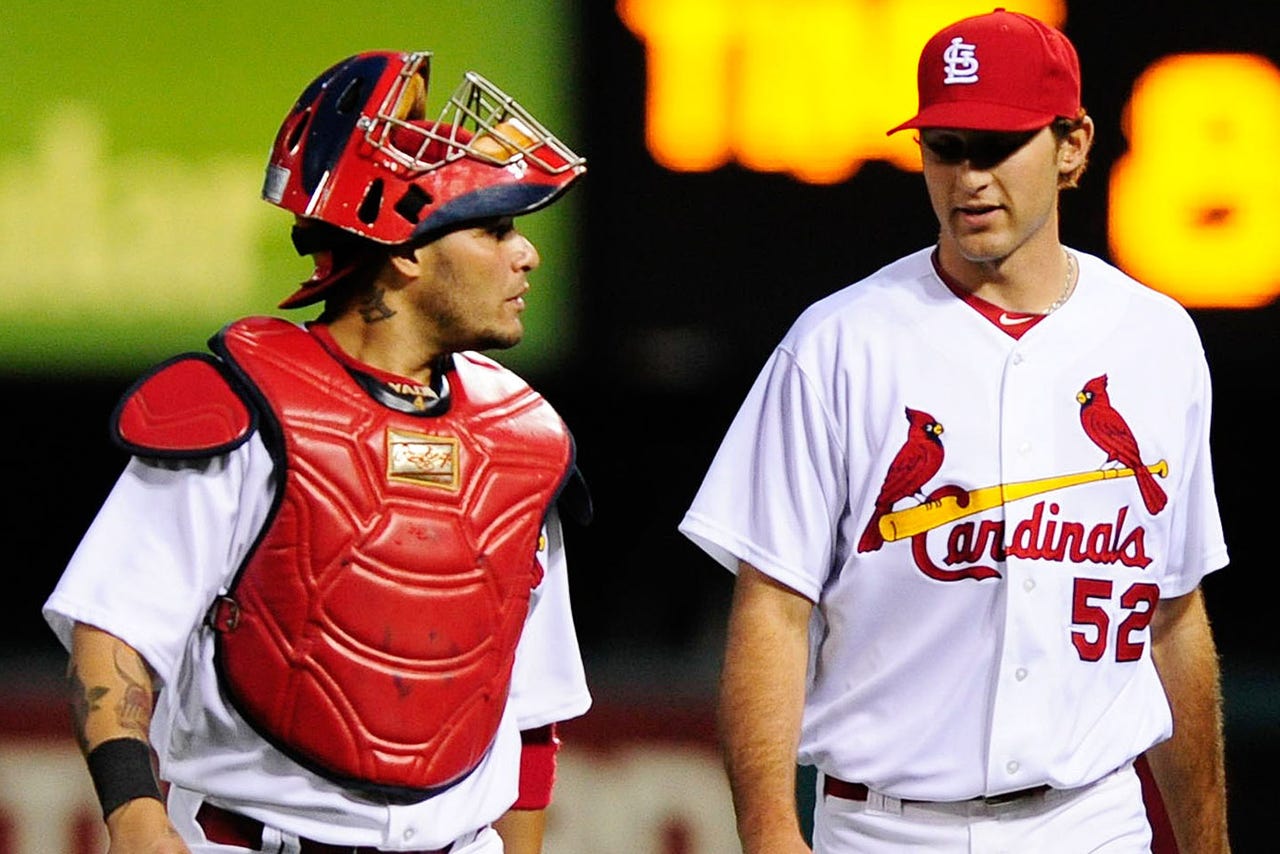 ST. LOUIS -- What do you give the team that got just about everything it wanted but a World Series championship last season? Glad you asked.
Here are my suggestions:
Yadier Molina: The MVP he deserved to win last season.
Matt Carpenter: A contract extension. Baseball had no bigger bargains this side of Mike Trout last season than Carpenter, whose $504,000 salary was just more than the minimum. Because he's not eligible for arbitration, the Cardinals can renew him for about the same salary in 2014. Or they could show him they believe he's an important part of the long-term future by locking him up as they did with Allen Craig last spring.
Michael Wacha: A glove that is one inch longer. The way he pitched in October, he doesn't need anything else.
Matt Adams: Whatever nutritional plan Lance Lynn followed last off-season. We don't want to see "Big City" become "Too Big City."  
Joe Kelly: A chance to prove true the tweet he sent out following the trade for super-speedy Peter Bourjos. ICYMI, Kelly tweeted: "I'm still the fastest." He could be the only one who believes so.
Jon Jay: A great spring training. With Bourjos on board, he needs one.
Adam Wainwright: A light workload in spring training. The Cardinals should -- and figure to -- ease him into the season after he pitched 276 2/3 innings (including playoffs) last season, by far the most in the majors.
Shelby Miller: A start in the playoffs. It's never too late.
Pete Kozma: About 100 base hits. Well, maybe it is too late.
Kolten Wong: Confidence. His seemed shaken by season's end, as you might expect after he hit .153 in a late-season call-up and also was embarrassingly picked off first base to end Game 4 of the World Series. Wong should know his bosses have faith in him. GM John Mozeliak has all but handed him the second-base job.
Allen Craig: Three more RBIs. That's what he needed to reach 100 for the first time, and you know he would have gotten them if he had not missed the final 23 games of the regular season.
Matt Holliday: A completely healthy season. Compared with most players who have signed nine-figure contracts, Holliday actually has played up to his. In the four seasons since signing a seven-year, $121 million deal, he is hitting .301/.386/.511 and ranks in the top 10 in the NL in numerous key stats, including runs, homers, doubles, hits and RBIs. About all Holliday hasn't had is a monster MVP-type season, and that's partly because he has endured more than his share of annoying injuries. It would be nice to find out if that's why, anyway.  
Trevor Rosenthal: An improved curveball. Because, you know, a 100-mph fastball, knee-bending changeup and great command aren't enough.
Jason Motte: The eighth inning. The ninth has been taken.
Lance Lynn: A long break in August. In his two years as a starter, Lynn has gone 1-5 with a 6.18 ERA in the dog days. The rest of the season: 32-12, 3.42.
Chris Carpenter: A contented retirement. It's time, though the glare will be missed -- by everyone except the opposition.
Seth Maness: A 95-mph fastball. The way the pitching staff is shaping up for next season, he'll be the only right-hander without one.
Carlos Martinez: A smartphone, so he wouldn't have to stop snapping selfies if he lost the one he has.
Oscar Taveras: The good sense to listen to his teammates. Doing what the veterans wanted seemed to work for last year's rookies.
Jhonny Peralta: The desire to give fans in St. Louis an explanation. Not just for that, either. The spelling of his first name could use some clarification.
Mark Ellis, Bourjos and Peralta: A standing ovation in their first at-bats April 7, just to be sure someone gets one of my Christmas suggestions. You know a warm welcome by the Busch Stadium faithful is as certain as Christmas is coming.
You can follow Stan McNeal on Twitter at @stanmcneal or email him at stanmcneal@gmail.com.
---