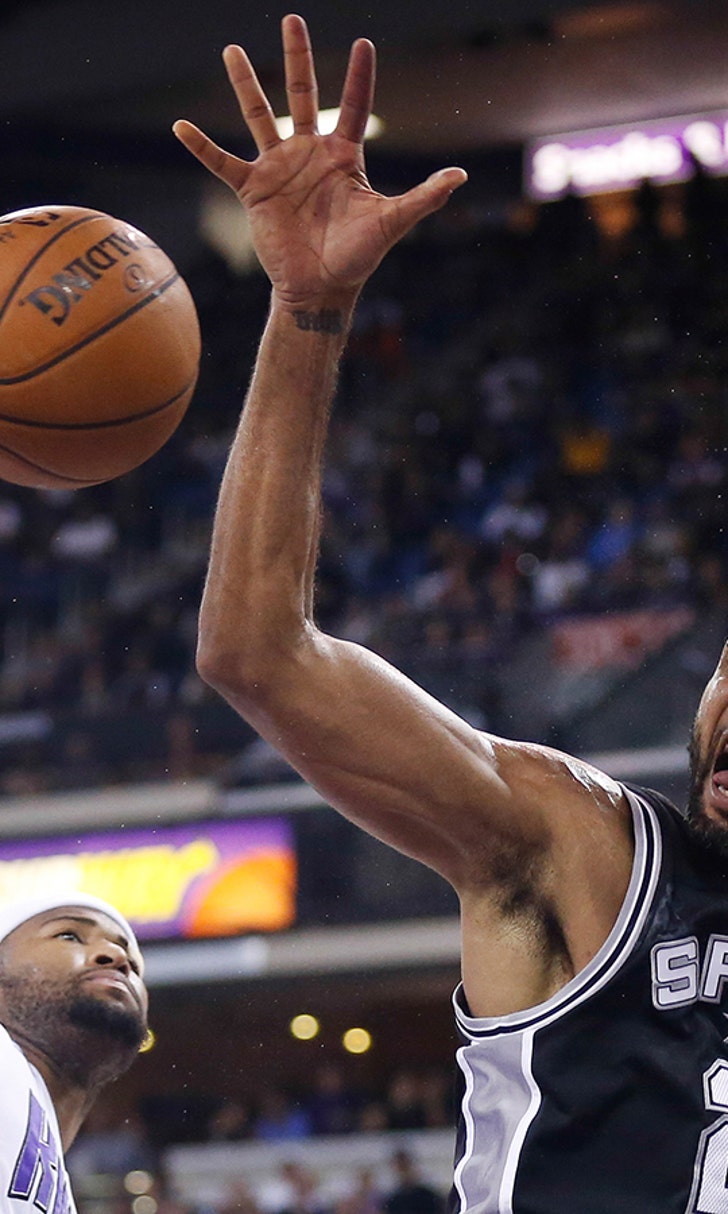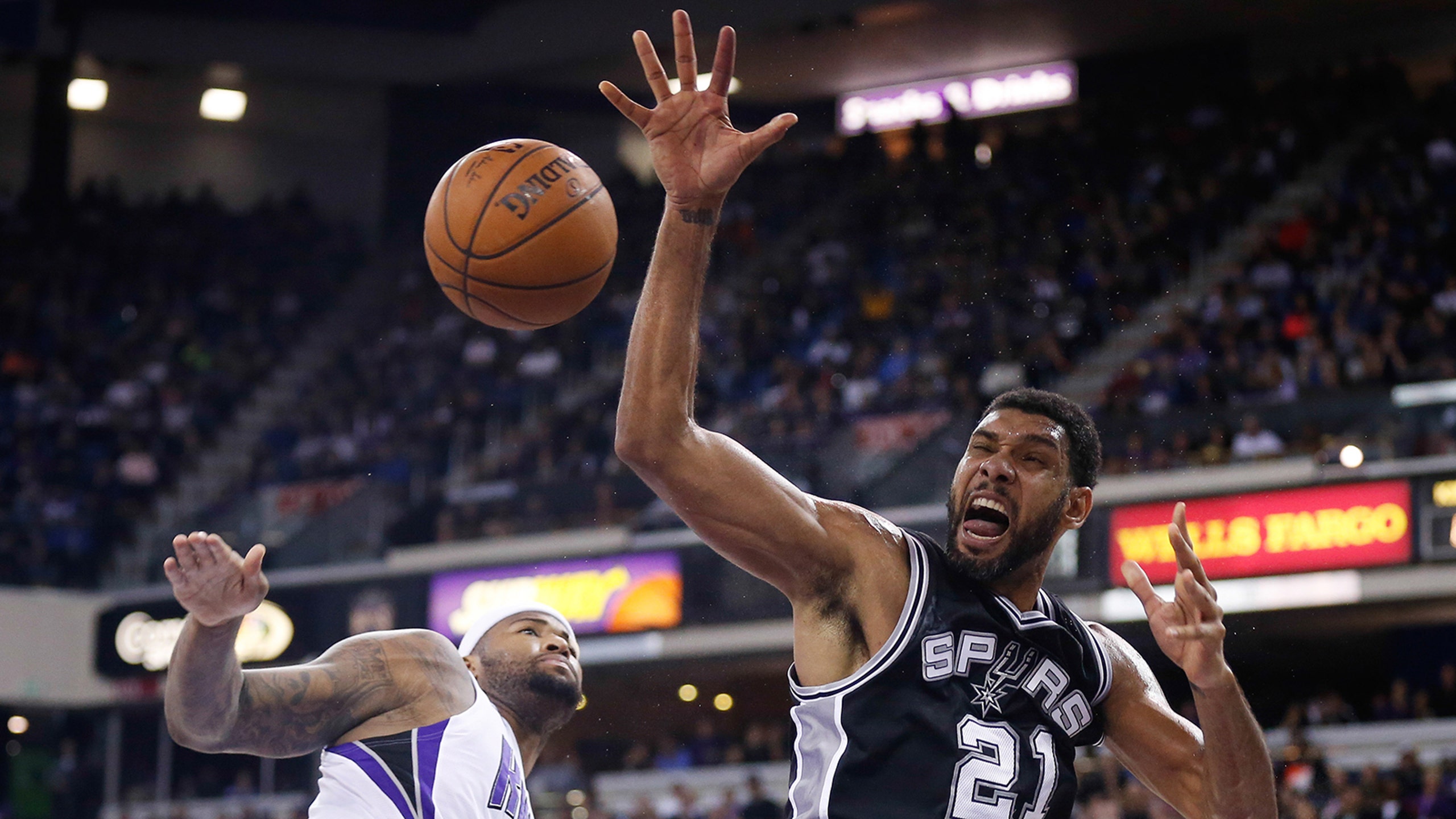 Spurs hand rare victory to Kings
BY foxsports • November 16, 2014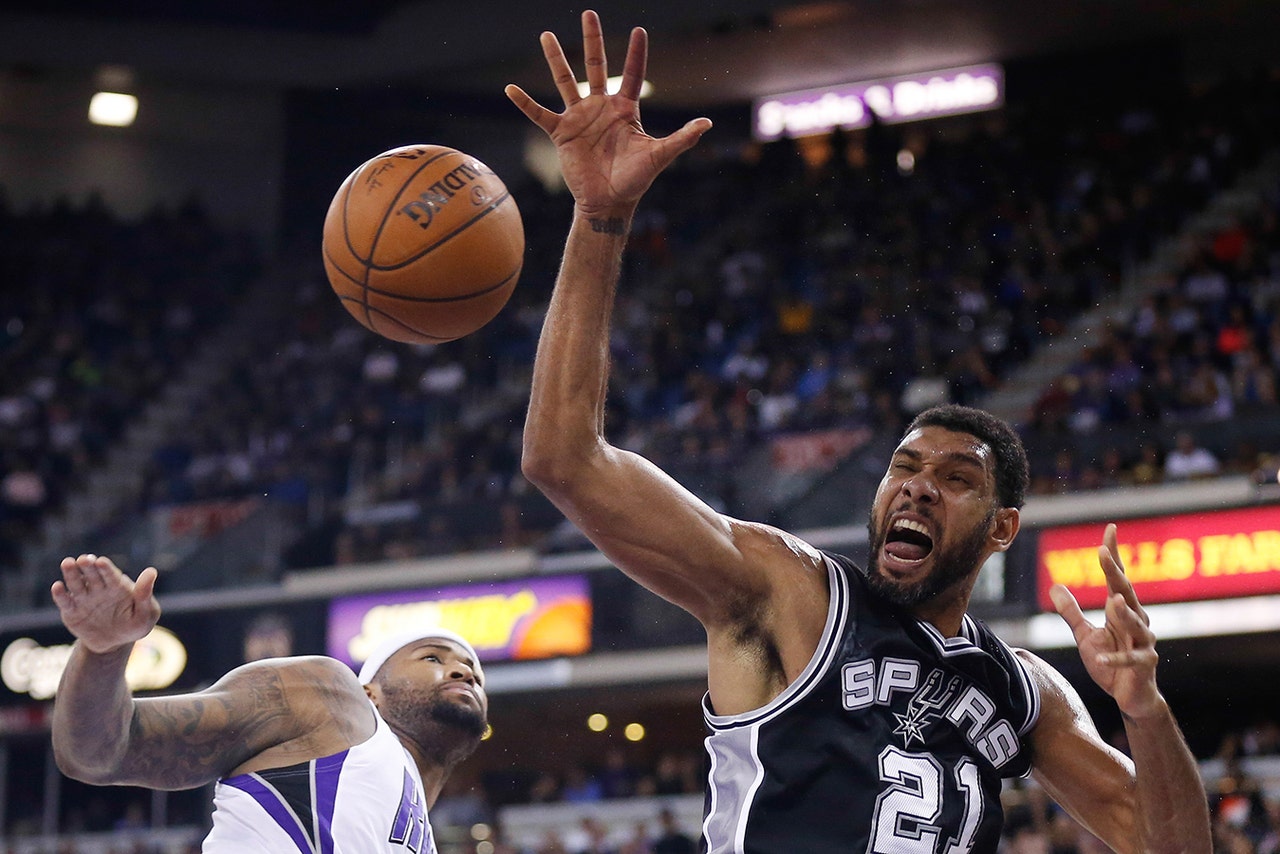 After squandering huge leads in back-to-back road losses earlier this week, the Sacramento Kings were quite pleased to hold on for a victory over the defending champion San Antonio Spurs.
DeMarcus Cousins had 25 points and 10 rebounds despite playing limited minutes, helping the Kings beat the Spurs 94-91 on Saturday night.
The Kings, who blew leads of 24 and 26 points in losing their previous two games, snapped a nine-game losing streak to the Spurs, who had won 21 of the past 22 meetings.
"To be honest, we were a little down about the last game (a 111-110 loss to Memphis). This was a huge win," said Kings point guard Darren Collison, who had 19 points. "We're maturing as a team and not worrying about the past and thinking about the present."
Rudy Gay scored 18 for the Kings, who committed only nine turnovers against 19 assists. Omri Casspi provided a spark off the bench with nine points for the Kings, who opened the season with a 5-1 record.
Cousins sat out the entire second quarter with foul problems, and left the game briefly after getting a cut over his left eye late in the third. He was limited to just under 27 minutes.
"I don't know if there's a more competitive player in the NBA," Kings coach Michael Malone said. "We all know how skilled he is, and he hates to lose. There's a big difference between guys who love to win and hate to lose. He's maturing right before our eyes."
Manu Ginobili had 21 points, Kawhi Leonard and Danny Green scored 16, and Tim Duncan finished with 15 points and eight rebounds.
The Spurs were looking to sweep their four-game road trip. They posted a league-best 30-11 road record last season en route to an NBA championship.
"We hung in there, we just ran out of juice a little bit," Spurs coach Gregg Popovich said. "A couple of guys were probably a little tired at the end of the road trip, but everybody goes through that. We had a good chance to win the thing; we just didn't."
The Kings had dropped their previous 11 home games to the Spurs, dating to Nov. 26, 2007.
San Antonio took a one-point lead, its first since the second quarter, before Gay converted two free throws, Collison drove the lane and made a layup in traffic, and Cousin made two free throws, giving Sacramento a 93-88 lead with 21 seconds remaining.
Ginobili's three-point play cut it to 93-91, but Collison made one of two free throws before Ginobili shot an airball on the Spurs' last attempt.
"We could have stepped it up little earlier in the game and played with more intensity," Leonard said. "We have to play the whole 48 minutes. But give credit to the Kings. They played great, executed down the stretch, and played great defense."
---