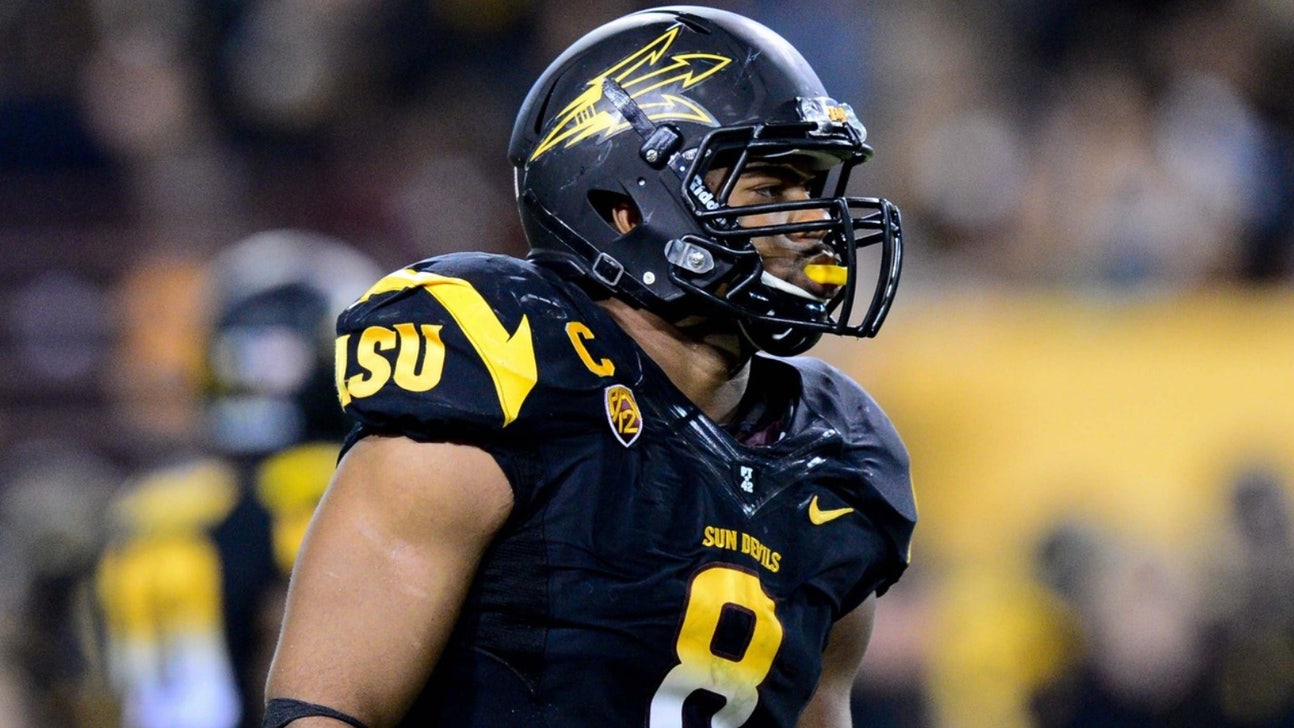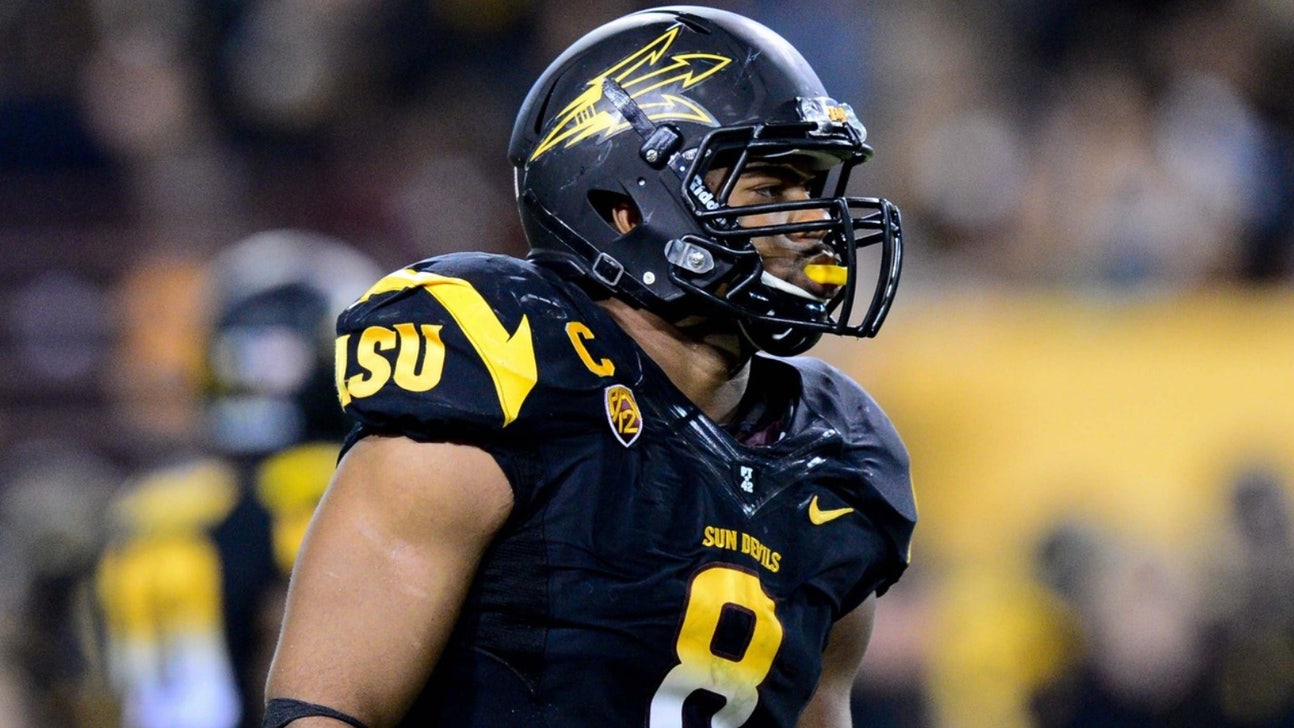 Spring training the latest 'dream come true' for Magee
Published
Feb. 19, 2014 6:32 p.m. ET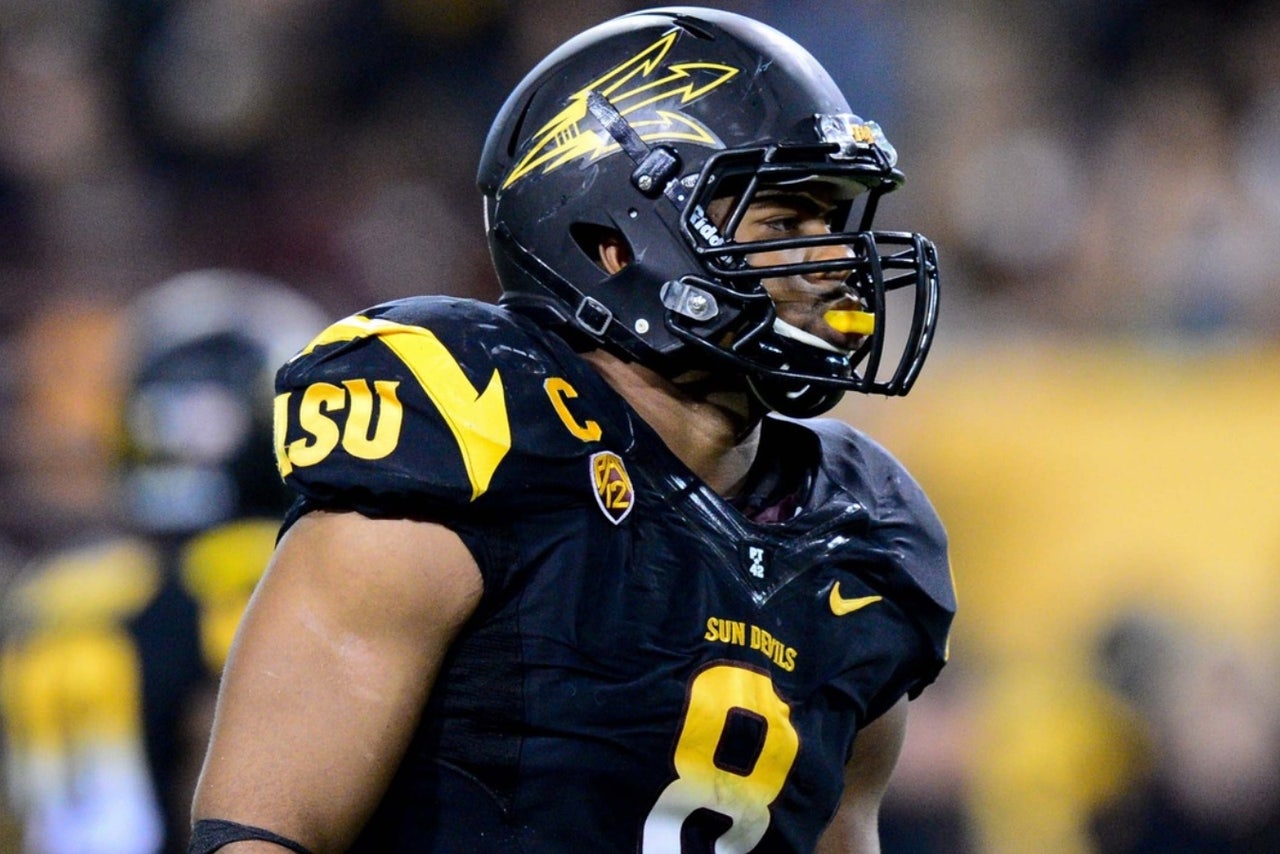 With every year another dream comes to fruition, it seems, for Brandon Magee.
First was playing Division I football and baseball at Arizona State. Then came signing a professional contract with the Boston Red Sox after he was drafted in June 2012. Less than a year later, Magee signed with the Dallas Cowboys as an undrafted free agent and later made his NFL debut with the Cleveland Browns.
This week brought the latest milestone for the former Sun Devils linebacker and outfielder: spring training.
Magee reported to Fort Myers, Fla., Wednesday for his first spring training with the Red Sox, looking to walk the now-uncommon path of a two-sport athlete.
"To get the opportunity to play in the National Football League and then a couple months later report to spring training for the Red Sox?" Magee said. "That's a dream come true. I couldn't paint a better scenario than that.
"I've been dreaming about spring training since I was a little kid."
Magee received his first taste of professional sports last season with the Browns, who claimed him off waivers just before Week 1. He played in eight games as a backup middle linebacker and special teams stalwart before he missed the final four games with a torn pectoral muscle.
After a 4-12 season, the Browns fired coach Rod Chudzinski and hired Buffalo Bills defensive coordinator Mike Pettine. With a new leadership in place, Magee is eager to compete for a starting job in training camp.
"I'm excited and the team's excited about heading into next season," Magee said. "We feel like we have the talent to compete with anybody out there. We felt the same way last year. I think this new coach will be good for us."
But for the last month or so, Magee has been focused on baseball after getting permission from the Browns to report to spring training. Following surgery to repair the torn pectoral, Magee was cleared about three weeks ago to start hitting. He's been in the batting cage since and also working to get his arm in baseball shape.
Magee said he also dropped about five pounds getting ready for spring training. He knows getting all the way into baseball shape will take time and reps, given his time away. Magee spent last season on the inactive list as he prepared for the NFL scouting combine and draft.
"The last time I got a live at-bat was my junior season (at ASU), so that's two years ago," Magee said. "I'm going to be going in there raw, but I'm just going to do my best, hustle out there and show them I'm a baseball player."
While getting physically prepared for baseball, Magee has also had to get into a baseball mindset. Where Magee can be ultra-aggressive in football, he must practice patience on the diamond. Magee admits that is his greatest challenge right now.
"I play linebacker, which is an aggressive position, so whenever I go up to bat I want to use my muscle," Magee said. "I want to hit the ball as hard as I can and be really aggressive, but in baseball you can't be aggressive like that. You have to be relaxed and less intense and just focus on making contact."
In attempting to play both football and baseball, Magee is somewhat of a rarity these days. Plenty of college athletes play both sports, such as reigning Heisman Trophy winner Jameis Winston at Florida State, but few try to do both as professionals.
Were Magee a more established NFL player, he might not give baseball a real shot. Seattle Seahawks quarterback Russell Wilson, for example, played minor league baseball for the Colorado Rockies in 2011 but gave up the sport a year alter to prepare for the NFL, where he became a Super Bowl champion.
Among ASU alumni, Magee is even more of a rarity. As far as records show, he'll be the first Sun Devil to play a season in the NFL and participate in spring training afterward. The school's other recent two-sport stars included receiver Mike Jones, who played briefly for the Yankees' Rookie League team before his senior season but never played in the NFL, and current Chiefs receiver Kyle Williams, who was drafted by the White Sox before his ASU career but never played baseball professionally.
Magee isn't sure how an increased role with the Browns would impact his baseball future and for now is playing it by ear. He plans to participate in all of minor league spring training and then accept a minor league assignment. Once offseason football activities begin in April, Magee plans to commute to Cleveland from wherever he's playing baseball.
"When (organized team activities) come, I'll be going back and forth, back and forth," Magee said. "That's when it gets difficult. I'm just going to have to play it by ear with what the teams wants me to do. The Red Sox are open to letting me fly back to Cleveland and doing a practice or a workout and then flying back to play a game, so that's nice."
At minimum, Magee hopes spring training will give him a sense of where he is as a baseball player and what it's like to play the sport professionally. It seems much more likely his future is in football, though, where he doesn't have to climb the ranks to reach the sport's highest level.
Magee admits to uncertainty about his baseball future and says he's just "going with the flow" as he has since coming to ASU as a two-sport athlete. Right now, that's life as just another minor leaguer in a sea of prospects in spring training.
"I've been dreaming about spring training since I was a little kid," Magee said. "So I'm going to be out there with a smile on my face every day.
"My opinion on life might change in the next year, but as of now I'm just going to focus on going out there and doing my best."
---