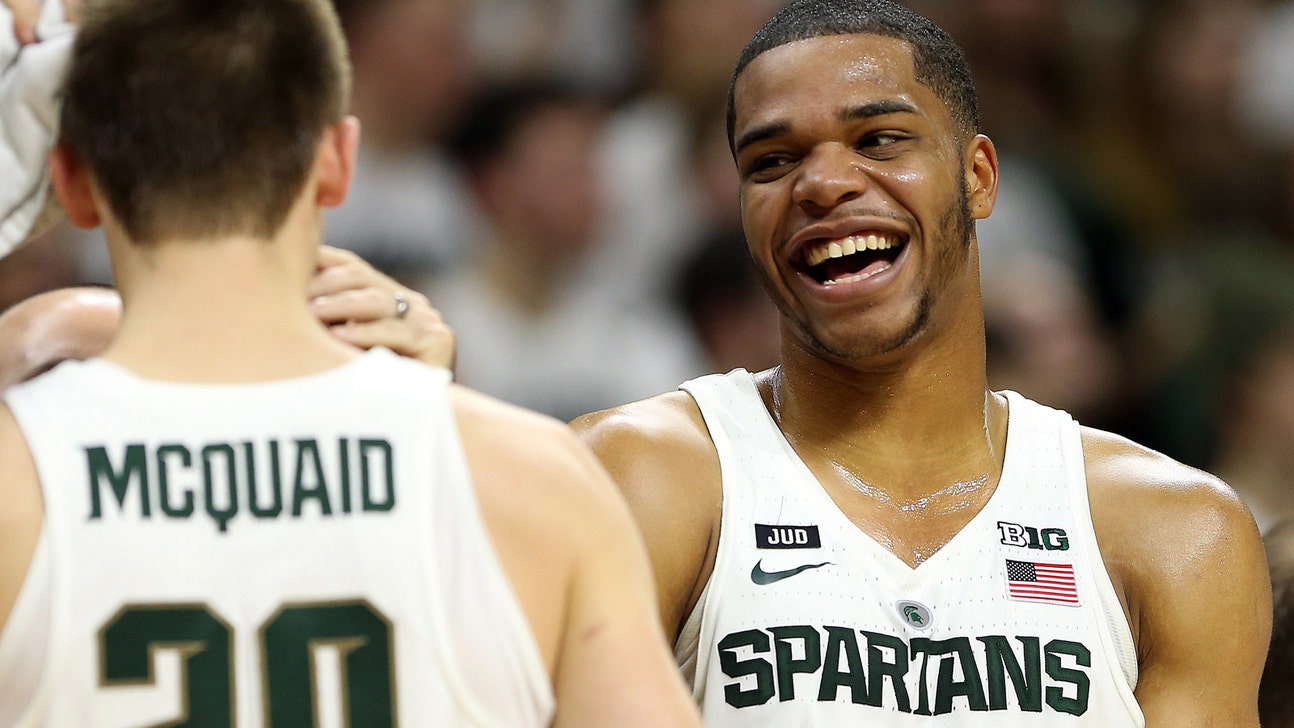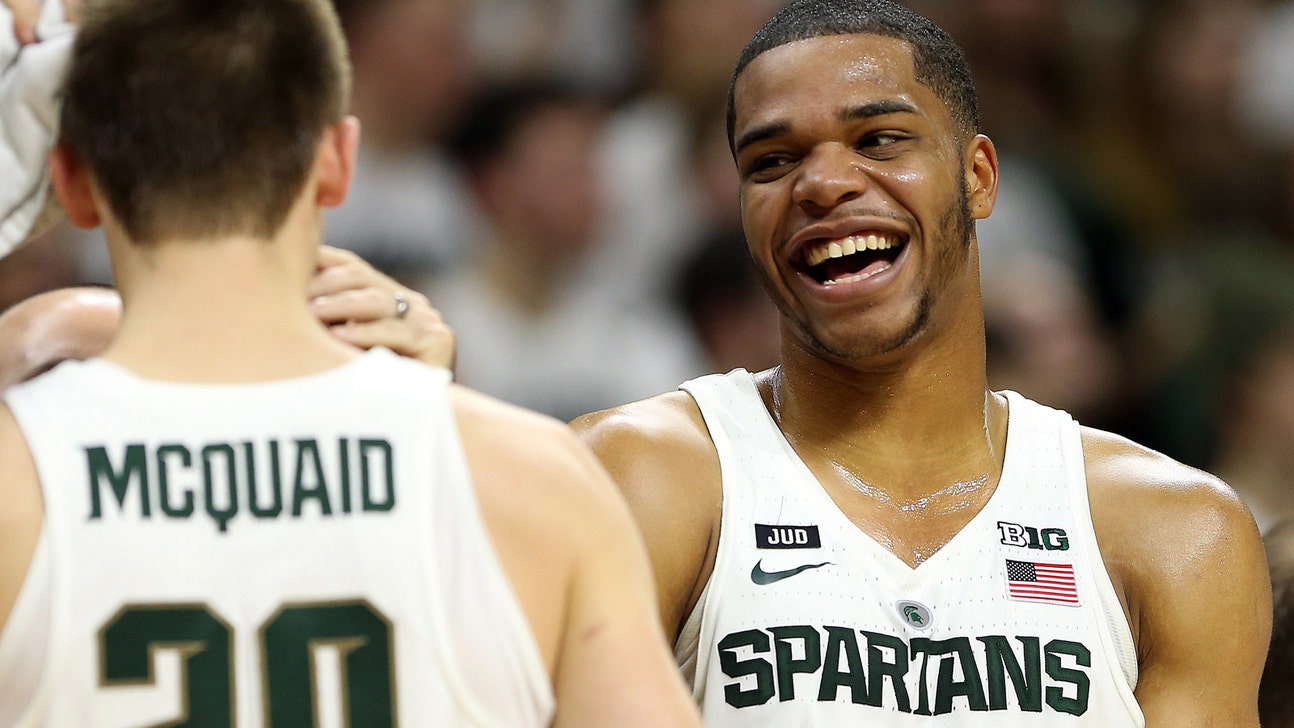 Spartans win another laugher, 86-57 over Nebraska
Published
Dec. 3, 2017 8:39 p.m. ET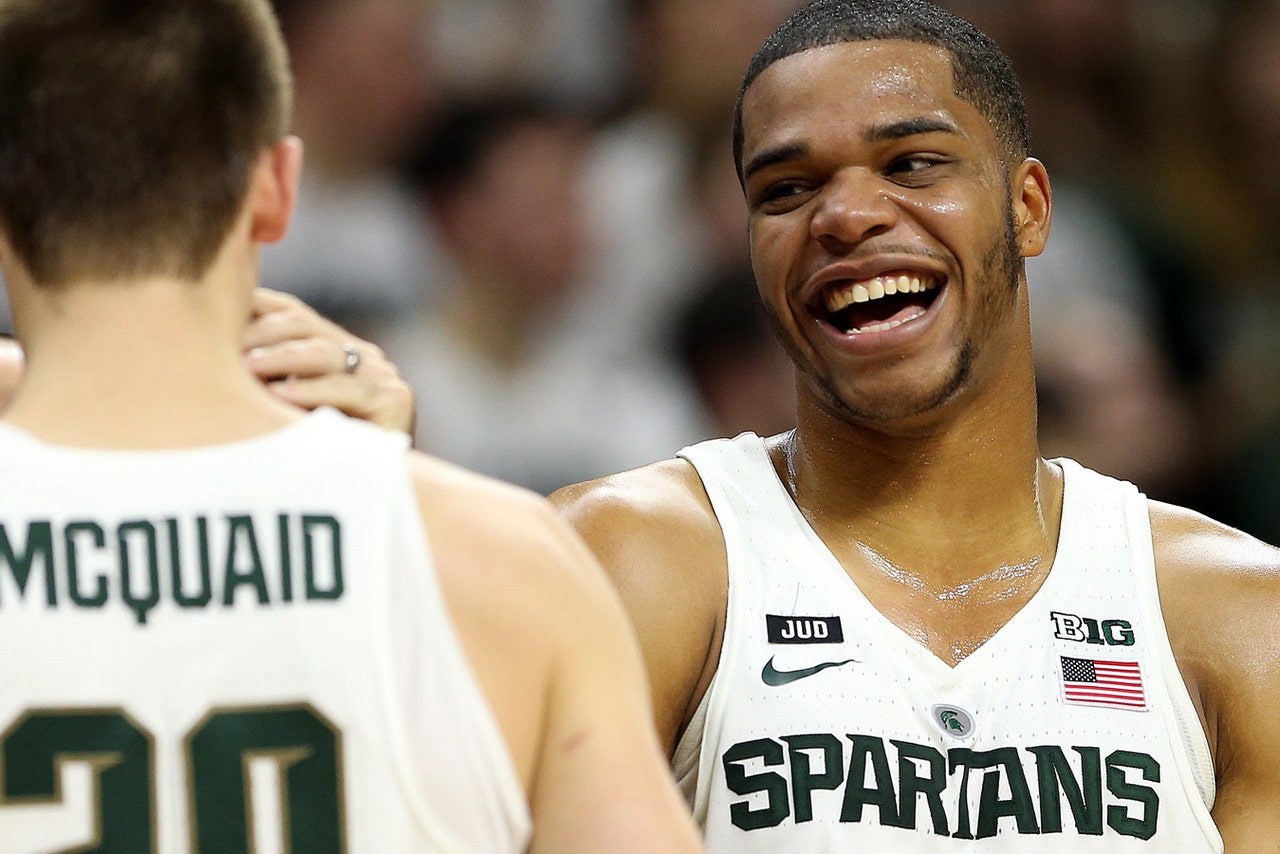 EAST LANSING, Mich. (AP) -- Jaren Jackson gave himself a chance to show some of his potential because he figured out how to stay out of foul trouble.

The freshman had 15 points, 10 rebounds and three blocks to help No. 3 Michigan State beat Nebraska 86-57 on Sunday.

Jackson was limited to a total of eight points and eight rebounds in the two previous games, wins over No. 5 Notre Dame and then-No. 9 North Carolina, because he had four fouls against the Fighting Irish and three against the Tar Heels. He had four fouls in each of his first two games, overcoming that well enough against top-ranked Duke to score 19 points, and he fouled out in a scoreless game against Stony Brook in his third game.

"Usually, I get four or five of them," Jackson acknowledged. "I just didn't want to pick up anything crazy."

The 6-foot-11 forward is regarded as one of the top prospects for the 2018 NBA draft if he leaves school, and Cornhuskers coach Tim Miles hopes he jumps at the opportunity.

"I can't wait until he goes pro," Miles said. "Maybe he can go at semester."

Michigan State's Nick Ward, meanwhile, matched his season high with 22 points despite being limited to just 16 minutes because he had a season-high four fouls. Cassius Winston scored 16 points and had seven assists and Miles Bridges had 12 points for the Spartans.

Michigan State (7-1) has won six straight since losing to top-ranked Duke, beating each team by at least 18 points.

Nebraska (6-3) kept the game close for about 10 minutes, unlike the Fighting Irish in an 81-63 loss Thursday night.

The Spartans took control with a 16-4 run that gave it a 34-16 lead with 5 minutes left in the first half and coasted to another lopsided victory.

BIG PICTURE

Nebraska: The Cornhuskers are searching for more players who can score against quality opponents. Their only double-digit scorer was James Palmer, who had 15 points.

"How we create for others and get easy shots for our teammates is something that we're figuring out, slowly," Miles said. "That needs to improve."

Michigan State: Ward has to find a way to stay out of foul trouble. He played just 16 minutes in the Big Ten opener against Nebraska.

"Sometime, he tries to go over guys' backs," Izzo said.

When Ward can stay on the court, he's tough to cover and keep off the boards.

"I'm really impressed with Nick Ward," Miles said. "He's improved. He's running better. He's not just one-dimensional."

POLL IMPLICATIONS

The Spartans may get more No. 2 votes than Kansas (7-0) due to their strength of schedule, beating the fifth-ranked Fighting Irish and then-No. 9 North Carolina during their dominant run. Michigan State is the only team among the Power Six conference to face three schools in the Top 10 in November.

BLOCK PARTY

The Spartans blocked 11 shots, one shy of their season high, and are averaging 7-plus blocks a game.

"You have to drive to pass," Miles said. "You can't drive to score on these guys."

BALL SECURITY

Michigan State had just six turnovers, its lowest total in nearly two years.

HE SAID IT

Michigan State football coach Mark Dantonio attended the game after finding out the Outback Bowl chose unranked Michigan over the No. 18 Spartans . The Wolverines won fewer games and lost to Dantonio this season for the eighth time in 10 years.

"I'll just continue to concentrate on beating Michigan and let things sort of sort out," Dantonio told reporters.

UP NEXT

Nebraska: Hosts No. 12 Minnesota on Tuesday night.

Michigan State: Plays at Rutgers on Tuesday night.
---